Consumer Complaints and Reviews

Siding install project - Home Depot home services contract 7/22/16. They required payment in full on same date. Now 10/14/16 Home Depot no show, nothing done, litany of excuses as to why they cannot get a crew out to do the job. Yesterday sales manager Denver ** claimed he could not guarantee getting it done in November.

Think twice before shopping at Home Depot! In late June, HD ran a rebate promotion on Behr paints. $40 on 5-gal and $10 on 1-gal containers. I talked to the Behr's sales rep who was in the store and bought a 5-gal & a 1-gal. Couple days later, I got another gallon. Had to submit separate claims. HD approved one but not the other. I spoke to Behr's rep who said he saw no reason for rejection, but said he couldn't help. I won't do business with a company who falsely advertises and reneges on promotions.

I purchased a Maytag with Steam Top of the Line Washer from Home Depot Simi Valley (October 02, 2016) with the proviso that Home Depot will install the catcher pan, as part of the installation. I purchased the washer through the salesperson named Perdomo (not sure of the exact name but around this name at Simi Valley Home Depo Washer Appliance Department). He certainly assured me (verbally and with my wife present) that the delivery/installer person will install the new pan (since this is a new washer) as part of the purchase and even sold me all the parts (the pan and the small pipe to be given to the installer upon delivery). From this negotiation, I decided to purchase the $750 dollars washer believing that it will be installed without any issue at all.
I waited for a week. On the day of the installation last Saturday, a very rude delivery person entered my home and said, "No! I am NOT installing your catcher pan. It's not part of my job!" I called the manager of the Home Depot in Simi Valley where I bought the washer and she also said that they will NOT install the pan as stated by the delivery/installer person due to liabilities.
The manager even sarcastically commented, "If you should have been nice to the delivery person, they would have installed it for you." I then said, "When the installer came, I just politely asked him to please make sure that that pan is correctly installed since it's a new washer." I am truly disappointed that Home Depot of Simi Valley treat their customers like this. I notified this location that I PLAN TO TAKE LEGAL ACTIONS FOR THEIR NONCOMPLIANCE OF THIS CONTRACT. Had I known that Home Depot did not install the pan, I would have gone to another store that does.

In June 2016, I made an online application for credit. That was approved and I received the credit card with the details about it. Two months later I tried pay by this credit card in The Home Depot Store and the card was decline. When I call for information about the problem, they talked to me like police do to stealer in custody. They said my account is closed. I'm a business owner for 24 years. I have no bad credit. The worst, they never send to me any explanation about their decision as a law require. Maybe the problem was I'm Hispanic.

Ordered the same $619.68 pressure tank 3 times, but after the initial order arrived late, and damaged, Home Depot's online system then automatically cancelled the next 2 orders placed inside the Home Depot store. Worse, the online system waited until the following day to do so and did it without any explanation at all. Each and every Home Depot person I dealt with was polite, and helpful, and friendly and tried to resolve the problem, but their hands were tied by what must be a terrible back office I.T. system. Frankly, Home Depot seems to have enough money to create mobile apps, but if my experience is any indication, their back-end online I.T. system will screw up the benefits. How about this Home Depot? Fix your back-office online system so you don't make your current customers angry enough to choose someone else, permanently?
I even went so far as to ask the online Home Depot department to contact the vendor and told them I would buy the damaged unit if they would still honor the warranty. (They sent me an email saying they would honor the warranty) BUT, the online system would NOT let the local store either cancel the return OR allow me to just flat out buy the pressure tank again, because the local store didn't really "own" the tank. Hours and hours later, and after stumbling onto this site, it looks like I'm not the only one who is having significant trouble with their online systems. Over the years we've purchased thousands and thousands of dollars' worth of stuff from other online biz operations and haven't ever experienced this level of stupid. It's 2016 Home Depot. If your current I.T. managers can't figure out how to make your back office IT systems customer friendly, fire them and find someone who can. Or Amazon is going to eat your online business for lunch.
How do I know I can trust these reviews about Home Depot?
609,643 reviews on ConsumerAffairs are verified.
We require contact information to ensure our reviewers are real.
We use intelligent software that helps us maintain the integrity of reviews.
Our moderators read all reviews to verify quality and helpfulness.
For more information about reviews on ConsumerAffairs.com please visit our FAQ.

Ordered a freezer from HD.com on 9/29/16. Was promised delivery on 10/4/16 (in-store) for me to pick up. Received a call on 10/3/16 that freezer was scheduled for delivery next day. Received call on 10/4/16 @ 7:30 pm that delivery would be delayed that night by 45 mins but it would be delivered. 10/5/16 (1-day late) confirmed @ 3:30 pm via ph call to HD.com that "indeed" freezer was delivered to my local HD store. Went to store at 6:30 pm but they cannot find freezer. Store blamed.com, .com blamed delivery company. Round and round we went many LONG on-hold segments to find out they lied. Freezer NEVER LEFT WAREHOUSE. They agreed to expedite my order and deliver on 10/12/16. EXPEDITE is not 2 weeks later. Home Depot does not care about customer. P. S. Lowe's delivered next day. They get it.

Home Depot provided me with a great customer experience. After leaving another home-improvement store, where there were no clerks on the sales floor and not finding what I needed, I went across the street to Home Depot. Home Depot was not as "fancy"' but the level of customer service was vastly superior. I did not have to search for an associate; Darrel came to the aisle and asked if I needed any help. He was extremely aware of the qualities of various fluorescent tube lights and guided me to exactly what I was looking for. Darrel is a warm, sincere associate and takes pride in customer satisfaction. I talked with Store Manager Heather about the amazing service I received, and she was very appreciative. A great customer experience!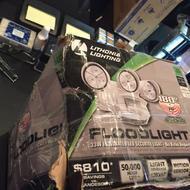 Well, I've often wondered who works in the Home Depot Mail order warehouse. I strongly suspect it's got to be a barrel of monkeys! What human being in their right mind would pull a box off of the shelf, wrap it in clear tape and ship it. I ordered a motion activated 3 light security fixture for my home (and had it shipped to my place of employment) and a fellow employee ordered the same for delivery to his home. All in all, 5 were ordered and 4 were delivered with damaged packaging. I'm going to try my fixture to see if it works, my buddy is going to return 3 out of the 4 he ordered. Who decides how to package these things for shipment? They could learn something from Amazon about packaging!

Worst customer service I have ever experienced. Was promised delivery on Friday. Their UPS truck broke down. Never even called. Waited another 8 hours on Monday. UPS delivered at 6:00 pm two houses away. The reason for the delivery was "item too heavy to carry". They told me they understood I was frustrated and had to take off two days of work. Never again.

I had Home Depot put attic insulation in my home. I was on a time deadline because I was handing my house over to tenants. Even though I was quoted a price that was $1800.00 higher than the next highest quote I had gotten (from a no name company), I went with Home Depot because I wanted to make sure things were done well and on time. I thought the Home Depot name meant something. I was sadly disappointed. The people did not show up on the day scheduled. I called Home Depot many times that day and was promised they would show up for sure at first. As the hours went by, they finally said they did not know why the contractor did not show and did not know when they could have someone out again. I called and called and called to get them to reschedule it.
I was also promised a credit toward my account for the problems this no show caused me. It's two months and many calls later to regional manager, district manager, or whatever important titles they give themselves, only to be given more promises and having nothing delivered. Can you say sleazy car salesmen? It is disgusting the way these people behave. And, to top things off, the attic insulation had no impact on what they told me would resolve my problem - that the upstairs air conditioner unit was not able to cool the upstairs of the house. After all that money and hassle, they now tell me my problem is my windows. After how they dealt with me, and reading all the reviews about how they messed up other people's windows issues, I sure won't be using Home Depot for anything ever again.

Walk to the store in 144st on west Omaha and ask customer services for the help on Fence project estimate. I was ask if I was contractor and after said no. Then was directed to Lumber area where I requested assistance from associate over there. He referred to other old associate and when I requested a quote estimate for my fence project he told me they don't have time for the estimate. Never felt humiliated like this before. I left and went to Menard store. I got treated well and got a estimate of $4,700 on which I paid and material will be delivered at end of the week. After being a loyal customer for Home Depot for 7 years, will never step on their door anymore. Especially when you can get a better customer service at Menard or Lowe's.

We lost close to $500 in gift cards that ended up getting fully or partially used by someone unknown, probably by an employee. When we called the support number they gave us, they said they couldn't help us and wouldn't give out any details at all. Gift cards from this company are a scam.

I order windows, and tools from Home Depot. Went to many different stores. People in the departments are not helpful and do it all wrong. The standard way is to use the window's openings dimension and subtract 0.5 inch from it. The guy instead added 0.5 inch to many of them randomly!!! The Simonton daylight max windows are not constructed symmetrically either. Frame on one side is thicker than on other side and there is only a very small sketch of it! The guy and all other people did not know and all they wanted me to do is to sign the papers purchasing it which include all legal responsibility buyers have to bear after signing it! Good thing I caught it late at night afterward and went thru the frenzy process of correcting it line by line next day.
I also order the screw driver for this. They advertised that I will come to the store between the 16th and 18th. After order placed, now they claim it will be in on the 23rd, a full 7 days later. Meantime, my windows are all removed and the whole house exposed to the cold raining weather that nothing I can do when the windows come before the tools due to Home Depot falsely advertises delivery date. Called the store customer service and they just do not care.

Bought six gallon of paint, each two different color. On one color of two gallon, I got the color light green and when it was made it was white. The lady said it will be green when I paint. It wasn't true. I brought it back and manager Jason was very threaten. He said I'm stuck with it and very profanity words and I ask to speak to another manager and he said he was the boss which he lie and walk off. I buy lots of stuff and getting ready to spend $5000 in cabinets but not now. My business going to Lowe's.

I was shopping for a steam jet cleaner. The online site had some items that would not show a price unless you put it in the cart. I did this about a week prior to purchasing another unit only to discover that they processed two units. I immediately called to cancel the order and was told that it was cancelled. I later followed up with a chat session and was again told that it was cancelled. They did not cancel the order and now two items are being delivered. This company provides no mechanism to cancel an online order. You have to call or chat and they do nothing to actually cancel the order. This seems very deceptive given that they trick you into putting items in the cart and then structure their website to trap you into the sale.

I went to Home Depot on 09/08/2016. I found a grill I liked and sought out assistance. They told me the crew that assembles the grills has already left but they would be back next Thursday. I had to pay in advance and sign documents stating I understood their pick up policy (too bad they didn't understand their pick up policy). Exactly one week later on 09/15/2016 I go back to the store to pick up my grill. The employees start looking for it, but they cannot find it. I end up waiting around for an hour but they never find it. They pull one out thinking it was mine but it was actually a higher end model. During all of this I overhear that they think a manager grabbed my grill and donated it for a local raffle. The employee tells me that for all of my trouble they will let me upgrade by $50.00 to a new grill. Keep in mind, the grill I bought is now out of stock.
Well we walk outside and the grills are either $10.00-$20.00 higher than mine, or $100.00 higher than mine. I do not want to get a mere $20.00 higher grill when it has been outside and is damaged. So I just say "Give me my money back." They say okay, and on the way back in I inquire about the grill they almost gave me earlier. They said it was too expensive. It was in fact over $100.00 higher than the one I purchased. So basically, no, I can't have that one. Here is the thing, in order to get my money back, I had to sign a paper saying I received my grill and I wanted to return it. This was incorrect because I never received my grill, but that is what I did.
If they had given me the higher end model grill, I was going to spend another $300.00 there (easily) that same day because I came to do some more shopping. I would have left a very happy customer despite THEIR mistake. Instead I am left without a grill and all of the supplies I was going to buy that day. Today I will be going to a locally owned store to complete my purchase. It may cost more (then again it may not) but I know they will fix their mistakes. I know my business going elsewhere will have zero impact on this big company, but I want to be able to trust the people I am doing business with. If you mess up, make it right.

After receiving a bid over the phone, I accepted the bid, and went to my local home depot store and purchased the required material for a complete shower redo. The contractor sent me the contract, showing the agreed upon price, and approximate start date, that was on 9/7, start date was to be 9/10. Material was delivered on 9/8. My credit card was billed on 9/7, paid in full. After four days of trying to contact the contractor for ACTUAL schedule, I finally got a call back on 9/12, stating he would be here on 9/15, between 8 and 10 am.
As I write this, it is noon, no contractor, no phone call, no nothing! Contractor was told of the street paving being done on 9/16, and assured me the job would be done on the 15h, no problem. I had expected better from Home Depot. I now have $4000.00 into a project that I have nothing to show for, except the boxes of material sitting on my deck!! Never again....

Worst service possible. I spent over $3000 for roofing supplies and it was supposed to deliver on Sept 10, they called me at the same day and they said they made mistake and delivery date would be on Sept 13, I had damage in my home because we had shower the next day. This company has the worst customer service I have ever seen. They are stealing your money. Do not trust this company. Bad experience.

I went into a store to return items that I did not need for my home improvement project and the return was declined. As per Home Depot's return policy online it states that "Returns made without a valid sales receipt may be refunded as a Store Credit at the lowest advertised price". There is not any place on the return policy that states that the return can be declined.
This is my first time returning anything to Home Depot and I have purchased many items from them in the past. I was handed a receipt and told I had to call a number to see why it was declined. The operator said I needed to have the original receipt to return the items. I asked to speak to a supervisor and was put on a waiting list for 24 to 48 hours. Luckily for them I lost the receipt due to rain in the parking lot. This is the worst experience I have encountered at any retail store.

Worst service possible. I spent over $3000 on two appliances. I can't get them delivered. I received a notification the day before delivery saying the appliances would be delivered between 7 and 11 the next morning. The next day the time period passed and nothing was delivered. I called - spent over 3 hours on the phone trying to figure out what happened. Final resolution they changed the delivery date to a week later but never notified me. I've lost 8 hours of my time trying to sort it all out. It's horrible. I will never shop at Home Depot again nor will I recommend it to my friends.

I would love to be contacted by a lawyer to find out what my recourse is here. I purchased a brand new, stacked washer dryer from Home Depot's website and took delivery of the item on 9/2/16. At the time of delivery, it was clear that the unit did not fit well into the space and we openly discussed a possible return in front of the delivery driver. NEVER was it ever mentioned that I had only 48 hours to make that return before Home Depot basically says, "Too bad for you, it's not our problem". Literally, not a word was uttered about the policy and since that policy is so ludicrous, I mistakenly assumed I'd have at least 30 days to decide. There is nothing wrong with the unit, other than it just doesn't quite fit. It's never been used and the local store manager absolutely won't accept it back EVEN WHEN WE EXPLAINED THAT WE WANTED TO PURCHASE A DIFFERENT W/D AT THE SAME PRICE POINT.
I was told by Homedepot.com customer service that "the store does not want to restock the item because it hurts their bottom line." I have spent tens of thousands of dollars on a home renovation project-- mostly through Lowe's thank God-- and these people have the nerve to tell me that my even exchange would hurt their bottom line. I will be reaching out to my lawyer, and I welcome anyone who has had the similar unfortunate fate to follow suit. I will never spend a penny there again.

Avoid Home Depot unless you got too much time to waste in your life. The Home Depot is absolutely the worst company that I ever deal with; specifically for their online order process for company of their scale. Home depot's employee and its internal processes are not ready for the online presence. I placed an online order on August 30, 2016. It included two items with store pick up option: a lawn mower and a 3 years protection plan. Simple right? Not for the defunct Home Depot! This order ended up to waste me so much time that it literally took 9 days and 3 phone calls with different home depot representative, and it end up with a cancelled order; all because the home depot cannot deliver the lawn mower they sell in their website, and their employee is very poorly trained.
Details Recount Below: August 30, 2016, Order ** placed. It includes a lawn mower and a $130 worth of protection plan for this lawn mower. September 1, 2016, I received a confirmation from Home Depot that $130 protection plan is ready to ship but the lawn mower charge is declined (FICO over 800). So I call my credit card company trying to find out why it's declined? My credit card company said it seems like the two items charged on the same transaction seem to be charged from two different location and that is why they are suspecting it's not a legit transaction. I told them it is legit and my credit card company cleared all hold on transaction from Home Depot. And they are expecting a charge from Home Depot.
Next I contacted Home Depot. The representative explained the potential cause. Protection plan needs no source of origin, but the lawn mower does has one. Especially when they are doing the inventory check the origin of the charge could be the one that triggers the warning at the credit company; since one charge has no origin, another has. On top of it it's a $1 charge for inventory checks. Okay, so I am good customer and I really want my lawn mower and protection on time. Even though this kind of details really shouldn't be the weight for the customer, my needs is driving me at this moment. How do we proceed? The Home Depot representative recommended me to give him my credit card info so he can submit a new order for me. And since it's causing customer so much trouble, he can put in an discount on the order to ensure customer satisfaction. We ended up with a 10% discount just on the lawn mower.
So, a separate order ** was submitted by Home Depot employee. Confirmation received thru email. Also part of the previous order was cancelled, and cancellation confirmation received. (Protection plan remain on previous order, but the lawn mower is removed from the previous one). So we have an order number ** that contains only protection plan, and another order that contains only the lawn mower with 10% off. You figure this is a happy ending right? Unfortunately, not for this defunct Home Depot!
September 3, 2016. Home Depot sent an email indicated that the ** order is cancelled with absolutely no explanation. September 5, 2016 at around 5:20 pm PST. When I find out the order is cancelled again, I called in and try to understand if there is any mistake. This time, this Home Depot employee is just a total joke. She has no idea on what the problem is and neither does she has any intention to resolve the issue. She just said their internal system shows no reason for cancellation, therefore it must be the credit card company. I asked her, "If it's the credit card company issue, why is the cancellation took 2 days to generate." If it's a credit card issue, shouldn't it be declined right on day 0 when the Home Depot employee entered my credit card info? In addition, why is there no cancellation reasoning indicated in your system?
The previous cancellation clearly indicated authorization decline when the alarm was triggered by the inventory check. She has no idea and just play dumb. NO suggestion or resolution provided from Home Depot. Given the demonstration of her ability to handle this situation, we ended up in canceling the Protection warranty included in **. After all, a protection plan on a phantom mower makes absolutely no sense. Got a confirmation number verbally from this liar: **. And this Home Depot employee said I will receive the confirmation notice within 4 hours. The charge for the protection plan will be gone. All good? Nope! September 7, 2016 Checked my email, looking for cancellation email that the Home Depot employee mentioned. Not a thing from Home Depot about the cancellation of the protection plan. Check my credit card online, the charge of this protection plan is still recorded since September 1, 2016.
So I called Home Depot again, this time, this another Home Depot representative (3rd one) tried to downplay it and say all is cancelled. But I tell her I didn't receive it in email regarding to the cancellation of the protection plan; the email only indicated that the lawn mower is cancelled. She tried to dodge the ball by saying it will typically take at most 5 days to see the credit on my card. I tell her, it has been 6 days. After getting frustrated with Home Depot, she said she is gonna transfer me to their resolution team. Went off the phone and come back. This same Home Depot employee told me I have just cancelled the protection plan (never talked to the resolution team). And boom, the cancellation email is in my email inbox. By now, we should be all good, right? Nope. Upon realizing that her BS didn't work, their system failed, this representative just drop the phone and phone went the automated survey.
Conclusion: For your own good, avoid any online order from Home Depot. Unless you enjoy to go through what's mentioned above. The Home Depot's internal process, system, and employee are not ready for it. I need a lawn mower, I ordered it online and expected it be delivered. It ended up with draining the precious time, and I have to deal with unprofessional employee who does not know how to do their job. I am no longer interested in buying anything from Home Depot because of this experience.
The things that went wrong is not just one depart or one group within Home Depot. Come on, one simple online order, but it took Home Depot 4 days to realize they cannot deliver, and their employee don't even know why it cannot be delivered. It is alright to admit that they don't know, but lying straight up to the customer even they are presented with the sound data and info? Side Note: my bad for the lengthy venting. In year 2016, this kind of online shopping experience is just really surprising.

I went to the store to get a large piece of drywall. I tried to ask for help from three employees Jesus and two others who just looked at me like I wasn't even there. I finally had to go pull the large sheet of drywall onto the cart while they all ignored me. A man that was a customer saw me have to load it and commented that he would have helped me but he thought one of the 3 would have done something to help me. No, they never did and didn't help me load it into my truck either. I can't believe they let a 120 lb. WOMAN handle the drywall by myself. My back is hurting now. The employees were physically there but nothing in the brains department. Won't be at this store again! This should have never happened. I was furious with their stupidity.

You shouldn't sell products and not even have replacement parts 3 years later! All you people are interested in is making money. By not having replacement parts this makes people have to buy a whole new item.

This is the second time in a row that I've gone to Home Depot in Setauket, got no service, left and bought the item for more money at PC Richards. We waited 25 minutes, had three employees page someone to appliances who never came. When Chris **, from kitchens, was available he barked at us that this wasn't his responsibility, he had customers waiting, and just walked right past us. I went to the front of the store and had a lovely gal named "Pat" walk all the way back to us after a manager was called and never showed up. Although she tried to help, she had no product knowledge and couldn't answer any questions.
After being there for 35 minutes and getting nowhere, we left and bought the dishwasher for $52 more at PC Richards. We were told that the girl who was supposed to be in the appliances department didn't show up that day. You advertise like crazy for your Labor Day sales and then don't have anyone covering the department. Absolutely unacceptable and embarrassing!

First, my experience was very happy. I signed up for a project loan on August 17, 2016 for $7,500. Then I talk to a gentleman named Lee in cabinets/counters at the Streetsboro Home Depot. I set up appointment with a contractor to come to my house to measure for new cabinets/counters. Contractor came out, measured my kitchen. He was about 25 minutes late, we had appointment at 11 am. I told the contractor what all I was going to do to my kitchen, he said that he can do it all, kitchen counter/cabinets, removal of tile flooring, put new tile down. Contractor said that he would send me an itemized bill on what everything would cost me within my budget. I said that sounds great, contractor said that he would email my his plan on Sunday or Monday.
Monday, August 22, 2016, I went to talk to Lee. He said that the contractor sent him the measure of the kitchen. Lee and I went over the design of my cabinets/counters I wanted, so Lee emailed our layout to our contractor. I called Tuesday, Wednesday, no one hasn't heard anything, I was getting frustrated/upset. I talk to assistant manager twice nothing. Spoke to manager, nothing. Called customer care, nothing. I took alone out for my project and I spend $1800 out of pocket because the contractor didn't have time for me and I had to gut my kitchen to get ready for my for my new cabinets/counters, at least give me 24 months same as cash, or deduct from my loan. I spend good money there. This will be the last time I will EVER PURCHASE ANYTHING FROM HOME DEPOT AGAIN. UPPER MANAGEMENT HAS NO CLUE HOW TO HANDLE CUSTOMER COMPLAINTS. You're rude, mean, nasty.

Very unhappy after buying 3000 bucks for flooring renting a saw and took a little longer but had no idea that it was going to cost to rent it for what I could have purchased two of them for. Talked with manager at the location and he would even give a discount... Upset to say the least... contract number **. We have purchased thousands from you in the past month or two and this is how you thank us. Store number 0136 the bill is under Paul ** 264.32 for a jamb saw. Called customer service back and they still wouldn't do anything more after talking to another manager. I don`t get it at all.

I went the the store looking for a plant. I went last week and purchased 2 beautiful peace lilies they had just come in. This week I went back to another if they were still there, and the plants were terrible. They had not been watered and had dead leaves and were wilting. I saw a lady in a purple tee shirt I ask her for a manager. She ask what for I told I felt like I should not pay the same price for these plant. I wanted a discount on the plant. I paid regular price last week for 2 beautiful plants. I didn't think I should pay the same for this half-dead looking plant which was 19.99.
She refused call a manager and said "These are our plant" and he can't discount it and walk away. I went to another employee wearing orange vest and ask if he can call the manager he did and the manager gave me a 10.00 discount. I went back to the greenhouse so I could of course water the plant before I left the store so I saw the same women in the greenhouse and ask her for some water. She ask, "Did he discount it?" I said yes. She called me a piece of work, and said "I hope you get water all over your car."
I went and got the manager took him to her and ask her to repeat what she said to me to him she did. There was some more conversation but this employee was not reprimanded for disrespect and rudeness to a Home Depot customer. The manager said he would call her area manager. I did not feel confident that this happen. I feel she should have been pulled off the floor and taken to the office and her company called. I purchase a lot of plant from Home Depot and will take me business somewhere else. I will not spend my money and be disrespected by store employee or their vendors.

Please be aware and DON'T order any installation from Home Depot, or you are for a nasty surprise!!! We requested new quartz countertops for our new kitchen which cost us almost $3000. After 3 weeks they showed up with the wrong size and had to reorder them. We explained that we haven't had kitchen sink for 5 weeks now and "Can you at least hook up our sink and faucet temporarily?" and after many many calls and discussions they finally agreed to do so. However, after 6 days now, and calling numerous times to follow up on the status of this plumbing and why no one called us for an appointment or come to hook up our sink, I got Home Depot's installation phone number and found out that they had my phone number wrong (Can you believe that???). I mean, a big company like Home Depot has lost its communication link to get the right phone number.
Now they say, "oh, ok now someone will call you to set up an appointment", what the **? Someone call us to make an appointment for God knows when! When I called back their Project Support Center and finally talked to a person in charge, he says, "It is impossible for our installation dept. or anyone who has access to your file to have the wrong phone number." SO, someone is being dishonest with us and giving us runaround. THIS IS THE WORST EXPERIENCE WITH AN INSTALLATION! We've been washing our dishes in our bathtub for all this time and obviously they don't care.

It seems like Home Depot's goal is to see how many customers they can piss off and stay in business. I have shopped many times at both Home Depot and Lowe's. Almost every other time I go to Home Depot they do something to piss me off so bad. It almost seems if you asked an employee about customer service at Home Depot they would be like, what is customer service, I have never heard that word.
First off, if you want a cart for supplies you have to march your ass outside to get one, they will not keep them inside. One reason I love Lowe's better is you walk to building supplies and there are carts right there ready for you to load. One time I went to Home Depot I looked all over for an employee, finally I found two, and walked right up to them and stood right by them waiting for help, but they kept talking and just ignored me. Their conversation was more important than helping a customer.
Next time I went to Home Depot I got five bags of paver sand and five bags of paver mix. When I went up to pay, she wanted me to unload all ten bags so she could make sure they were rang them up right, even though you can see in the bags. The very next time I went in after that, I bought a light cover. It did not have a bar code on it, and she wanted me the customer to walk all the way back to the back of the store to get the item number for her instead of calling someone.
The final straw was I went to rent an Aerator from Home Depot, reminder it is a machine that go deep into the ground. The ground was wet that day, so it got pretty muddy. I cleaned it for 15 minutes and made it pretty decent. But when I took it back, the things that go into the ground still had some dirt in them, and he said if he had to clean it out he would have the charge be $25 dollars. So I had to take it outside and clean it even better. If they are going to complain about bringing back a machine that goes deep into the ground being a little dirty, then they should not be renting them.
I so done, can not handle their horrible customer service. I will never set foot into a Home Depot for as long as I live. Lowe's has almost never pissed me off. Always friendly and willing to help, not mention better deals like their 10% coupon codes and they have crazy cheap clearance at Lowe's.
Home Depot Company Profile
Company Name:

Home Depot

Year Founded:

1978

City:

Atlanta

State/Province:

GA

Country:

United States

Website:

http://www.homedepot.com/