Consumer Complaints and Reviews

I bought my dad a table saw for Christmas, I went in to return it for a different brand. The guy at the counter told me it would be better to use a store credit instead of returning it to my card so I believed him and did so. My dad decided he no longer needed the table saw. Went to go return it but can't get a refund because it was purchased with store credit.
I find it extremely unethical of that guy to make such a suggesting. I have been cheated out of $380 because I decided to take the word of the Home Depot employee, and stuck with store credit to a place I never step foot in. I have/had receipts for all the transactions. I was not aware of the policy that things could not be returned from store credit. I am outraged at this again, lack of ethics. Pardon my french but ** you Home Depot.

Home Depot Military Circle store refuses to accept state issued proof of military service ID cards unless it has service related injury on it. I would recommend veterans not shop at the Military Circle store. Have had no problems so far at other area stores. Had no problem getting the discount when purchasing my item at LOWE'S Military Circle with my veterans ID.

We purchased a hot water heater from Home Depot and were told that delivery and installation would happen the next day between a certain time. This did not happen and the company that HD contracted to do this, called Delta Install or something based in Phoenix AZ, was the worst company to work with. They did not turn up as scheduled that day. We had to call them and find out if they would deliver at all and were told 'sorry' it was going to be done first thing the next day. We waited for 3 hours that next day, no phone call update at all.
We decided to cancel our order and went to a competitor. The competitor (Lowe's) were absolutely professional and called different vendors to see if one could do the install the same day. Needless to say, it was done. I have always had reservations about Home Depot service in general but this sealed their fate for me. I am not shopping there anymore. To sum it up, the overall price of the heater plus same day install was cheaper than what I was going to pay at Home Depot. Unsatisfied consumer!!

I ordered a patio set for Christmas for one of my clients through HomeDepot.com. I was told the delivery would be between December 27-January 4. I let my client I had sent them a gift and should receive it within that time. I checked the status and it showed it was delivered on December 29. On January 9 I hadn't heard from my clients so I contacted them and asked them if they had received anything. They said they had not. I contacted Home Depot on January 10 and they told me the patio set was not delivered because it "got lost"! I told them I needed it sent ASAP. I was told they would have to recharge me and they would send me a refund later for the item THEY LOST! They can't refund me now. I'm currently on hold (going on 35 minutes) to talk to a manager.

Project Goal: Remove carpet and install tile in 3 rooms and master bath of my home. The situation was distasteful from the moment the project started to the end result. There was no consulting at the sales table on the tile that had the "look" I wanted and, as it turns out, I believe the tile is an outdoor tile and it is very rough when walking on it. It was never cleaned and/or sealed at project close. The resource that US Installations sent to lay the tile ripped up all three rooms at once leaving me to sit at my kitchen counter (with my cats) to work. My house is not large however, allowing only one (1) resource for the entire job is clearly greed. Both cats got very sick the week of "completion", costing me quite a bit in vet bills. I did not expect this neither did I expect to be the assistant to move my furniture.
At one point, in the master bath (toilet area) the resource damaged my walls to the point I had to call in a painter to fix the drywall and re-paint (I was re-reimbursed for this however the inconvenience was mine to bear), the resource that was sent to put the molding back in place felt there was too much damage for the old molding to cover the wall. Once the bathroom was fixed and repainted new molding was ordered and as it was installed the tile and the walls were scratched in several areas.
The tile was not cut in the areas where it needed to be i.e. closets and next to the shower and the resource simply left a large amount of grout in those areas. There is a certain degree of lippage and the tile is very difficult to clean. It is too rough for a swifter or sponge mop and is very wet and stays wet after it is cleaned. I am now concerned about the foundation in my home. The only communication that comes from Home Depot or US Installations is to deny that any wrongdoing occurred.
How do I know I can trust these reviews about Home Depot?
671,681 reviews on ConsumerAffairs are verified.
We require contact information to ensure our reviewers are real.
We use intelligent software that helps us maintain the integrity of reviews.
Our moderators read all reviews to verify quality and helpfulness.
For more information about reviews on ConsumerAffairs.com please visit our FAQ.

When my husband purchased a dimmer switch at the Bloomfield, NJ Home Depot, an employee told him "Don't overcomplicate things" when my husband asked for instructions on how to install the switch (and that he was not an electrician). When my husband tried to follow his instructions when installing the switch, they did not work. He subsequently called the Clifton, New Jersey Home Depot. After being put on hold, a person came on the line. This person confirmed he was an electrician (after my husband asked if he was one). After my husband explained his installation concerns, this same person stated he was not an electrician.
Electrical wiring is not something to take lightly. Lives can be lost if the wrong information is shared. Employees at the Bloomfield & Clifton Home Depot shared inaccurate information. After I called Liz **, manager, Clifton Home Depot, she stated there were 6 electricians on staffer (after I told her we were told there was one). She then claimed she asked these individuals if they spoke with my husband. They all denied it.

On 1/2/17, I bought several faucets at the Caster Ave. store in Philly. I opened them on the 4th, only to find that not only was one previously opened and missing parts, but another had a completely different faucet inside the box. Apparently, instead of putting RTV stickers on these 2 returns, the store just put straps back on them, and put them right back into inventory. I called customer care, and Yakia (sp) took care of me. The store is a 45 minute round trip for me, but I didn't want to return the faucets to my local store, because I didn't want them taking a hit for some shady crap another store did, that's not even in the same district. Lakia understood, and gave me a gift card for my time and frustration. I wasn't exactly happy, but I was satisfied.
On 1/5, I returned the 2 faucets to the store I bought them at, and the cashier put the RTV stickers on them. Cool. I still needed more faucets, so I went to the HD on Bustleton Ave. I bought over a dozen there. Opened them all up today. One looked like someone tried to carve something into it. Another was all scratched up, even looking like a tool was used to remove the aerator. Mind you, all of these faucets had the straps on them. Needless to say, I was quite livid. That's 4 used/switched faucets sold to me as new, in just 3 days!
Here's where it really gets interesting. Today, I called customer care at 5:47 pm, and spoke to Stephen. At one point, he blamed me for not opening the boxes in the store. ("If I was a consumer, I would have gotten a manager, and opened all boxes.") He also accused me of trying to scam the store. ("If you have the receipt, and if the contents match the picture on the box, you can return it to the store you bought it from for a refund.") Wow. Just, wow.
So, the store re-strapped some used/damaged items, and sold them to me as new (fraud) and, after blaming me for not opening & inspecting everything before I bought it, and suggesting that I'm running a scam, CUSTOMER CARE tells me I get to waste an hour and a half plus, and they'll do me the favor of giving me my money back. I'd had enough when he told me "I've given you your options for resolution. Do you have any other questions for me?" Really?!? I hung up at that point. I called back, hoping to talk to someone with some sense, but the call center had closed due to the weather.

My husband and I began working with Myrt at Home Depot in Grafton, WI several months ago on the cabinet design for our kitchen, mud room, and two bathrooms in our new construction home. Since the start, Myrt has been extremely "space-brained" with the computer work and everything involved in cabinet design. Every time we go in to work with her, we are there for at least an hour, when it should only take a half hour MAX. She is constantly unable to get the program to work properly to design the layout and then when she goes to print copies of the paperwork, she prints two copies (one for herself and one for us), but has so many page and they get out of order that she loses track of what she is doing and it takes her 15 minutes to organize the papers.
When we went in with our blueprints, she ended up putting the wrong sized window in the kitchen so when the company who is going to install the cabinets went to measure, everything was off-center. That was another 1.5 hour meeting with Myrt so she could fix what should have been done correctly in the first place. We met with Myrt at the end of November to finalize all of our cabinet sizes and sign off that we were good to go. We got a quote on cabinet install for $3600, which she said was subject to the final measurement. Once we met with her and got all of our stuff figured out, she told us we couldn't order the cabinets yet, because they can't do the final measurement until drywall is installed. She never told us that, so we were now set back two weeks to wait for drywall to be installed.
Once that was all finished, she told my husband we would have to meet with her AGAIN to finalize everything. When my husband went in to meet with her, she gave him the cabinet install total of $4800 (original was $3600). That is a 33% increase from the original quote when NOTHING changed in the cabinet layout. When our contractor asked her why the install increased 33% from our quote, she said we had 2 more vents that needed to be cut out for. So we are paying $600 a piece for them to cut out vent holes in our cabinets? I think not! In addition to all of this, we were told that even though they are installing the cabinets, we have to get them from Home Depot to our home. So we are paying all this money and they won't even deliver them. They got my husband to pay AN ADDITIONAL $60 for them to deliver to the home.
The final point I am going to make is that she had given us a quote at $10/sq ft for our countertops, if we installed them. In the end, we decided we wanted them to install them - our price went up to $28/sq ft. When I asked, she said the countertop was on sale when she quoted us originally. I am livid and will be calling the store manager, as well as their corporate office, to inform them of this hilarity.

We have one of the highest national costs for electricity. No natural gas available, so gas stove purchase means having to convert to Propane. But the in-store write-up and salesperson said "complete installation". That wasn't the case in reality. There was no hookup to the LP gas, and there was no installation (swap out) of the burner nozzles. "Liability" was the excuse. I call it an excuse because if they'd have revealed it before-hand, we would have either accepted the "terms of sale" or made a different decision. Other appliance dealers don't want to service a purchase from a different dealer.
Now we don't get to use the stove until can find someone who has the tools and expertise. It isn't hard, in theory, and Home Depot "graciously" provided written instruction. Right. Gas needs to be hooked up by a knowledgeable technician. If you drop the tiny nozzles to convert to LP, you'd have to take the stove apart to retrieve them, looks like. There are lots of homeowners here with no access to natural gas. Not happy with false advertising and/or lack of disclosure.

I placed an order with Home Depot online on 12/10 and purchased a Samsung electric range. The item were set to be delivered on 12/27, and as instructed by Home depot, I will be contacted the night before regarding delivery time frame, which never happened. I then tried calling Home depot multiple times on the morning of the 27th but could not speak to a live agent until around noon time, and I was told by the agent that the delivery will take place between 2:30-6pm, and I will receive a phone call 30 minutes prior.
I waited until 5pm and no one called, so I called back Home depot again. I was put on hold until 5:24 pm before I can finally speak to someone and was told "the delivery company is a outside contract, not part of Home Depot and it closes at 4pm so it is up to the client to call back the next day during work hour to find out the problem and to reschedule!" I was very upset and shocked by how Home depot treat their client! I then called back again and asked to speak to a supervisor. I got directed to Michelle at Home delivery support in South Dakota. She did some search and told me that "since there was never a truck assigned to the purchase, there was never a delivery to take place". Moreover, the delivery company told her that "they could not locate the item" so I need to contact my local Home depot to resolve the issue.
I made a purchase at Home depot, a company I thought I could trust, not knowing that once Home depot collected my money, everyone I spoke to tells me that it is no longer Home depot's concern whether my purchase was delivered or not, and everyone just tells me that I should direct my issue to the delivery company and the store that I made the purchase from, and unfortunately it was purchased online, there's no one I can turn to!!! I am extremely disappointed and angry! I wrote to Home depot and I called and I did online chat but so far no one reached out to me. This was a holiday present to my mother and now it is all ruined. I can never trust home depot and their poor customer service ever again!

Went to Home Depot in Lake Elsinore, California to purchase some items this weekend and I wanted to get some assistance getting some things on my cart and to my surprise I was not able to find anyone available to help me. I asked the manager and he said the person working that area was on his lunch hour and there was no one else to assist. I decided not to get the wood I needed because I couldn't get it on my cart. I bought a reflective styrofoam panel and while paying the cashier told me that there was not barcode on the panel. I said, "Ok I think the price is 7.96," but she said I need to get someone to check the price. She started looking on her phone and I suggested that maybe she could call someone in that department. She said, "No it will be faster if I look on my phone," but around 5 minutes later I said, "Please just call someone." She said that the person in the Lumber department was out to lunch and no one was available to help.
She asked me if I could step aside so she could help other customers while someone called her back. I said, "No." I said, "Can you please just charge me for the 1/2 inch so I can be on my way?" (the one I had was the 1/4 inch) but she said no. Then she called the manager and the manager didn't know what to do, and about 15 minutes later I was really impatient, and I asked the manager to please just charge me for the 1/2 inch so I could be on my way. After 20 mins I walked out with nothing and I am never going back to Home Depot because this is not the first time I have had bad experiences with their customer service. I am glad there are other better alternatives.

I've been a Home Depot shopper for 20 years and also carry your credit card. I have canceled my credit card $20000 limit and will no longer do business with Home Depot due to firing of those Palm Coast Fl employees for assisting with a shoplifter. I understand store policy, but termination around Christmas, really??? A written reprimand would have been sufficient. Even a minor suspension could have been in order, but termination??? That was beyond unreasonable. So I will follow your lead and terminate my business with you. Hello Lowe's. I know you welcome my business.

Today Dec 18, 2016, time 2.45 pm when we gone to Home Depot. Few months ago, I brought a Glacier Bay faucet. It started leaking, I gone back to replace it but customer service deny. They said "according to our policy, we can only refund and replace within 90 days. After that we have to deal with manufacturer by yourself." Then they call the person who works in the department to see if they can help in the situation. She came and looked at the faucet and reply "Oh! That is Glacier Bay, it's a cheap faucet and we can't do anything about it, you have to call the manufacturer." She said that in front of other customers.
I felt so embarrassed because as a buyer view point we all look at best deal. But she had no right to make a point on our buying. Then I ask her to call manager, she came and said that we have to contact manufacturer or "you can get part to repair it." I said "ok," then she took me to the part department person. Well bad luck, the part department person said, they don't carry parts for Glacier Bay faucet.
Well, manager was still standing there. I complaints about "Adihel," name of employee, and mention "why you sell the cheap product if it is not a good quality." She said, "customer like cheap product." But I said she has no right to say me those words. Manager didn't apologized. I just left with all the bad experience. I been so loyal customer and brought all the stuff when we did renovation from Home Depot. But from now they lose the customer and I will also never recommend it to anyone!!! I really want someone to get back to us.

I called Home Depot and purchased a washer and dryer along with a pedestal washer and a pedestal drawer. These were purchased with the guidance of the salesperson on the phone. When the items were delivered, the delivery people refused to install them because my laundry room only had 2 electrical outlets. The addition of the pedestal washer required a 3rd outlet. The salesperson should have advised me of this. Pedestal washers are a new feature and, in general, laundry rooms do not have 3 outlets. I called an electrician who fitted the required outlet. I then tried to reschedule my delivery. The phone process is appalling with long holds, robot driven and when you eventually get a person, that person has difficulty understanding your phone and order numbers due to a language barrier. I gave up after 2 hours on the phone and went to HD store where I was told they don't have access to online orders.
I was given another number to call and finally got a new delivery date. 2nd delivery - the appliances were unloaded at my home and I was informed that I had ordered the wrong pedestal for my gas dryer. I informed them that I had been sold the wrong pedestal by the HD salesperson. They advised me to "refuse" delivery of both the dryer and the pedestal and to go to the store and order a new set. This I tried to do – the store told me the dryer had now increased in price and both the dryer and pedestal were backordered until late January. I asked the salesperson if I found a pedestal elsewhere would they install the dryer. Of course, she said. Next day, I found the pedestal at Sears. I called HD and again with the robots and couldn't get a delivery installation date for 2 weeks. I again verified that I had a pedestal from Sears and would that be a problem with the installation. Again the answer was "no problem".
Yesterday, the delivery people called to confirm delivery and again, I informed them that I already had the pedestal – "no problem". Today, 3rd delivery the delivery/installation person refused to fit the dryer. Reason given - we didn't purchase the pedestal from Home Depot. This pedestal is just a drawer. It doesn't require any electrical or gas connection. It is just a drawer the dryer sits on! I called Home Depot and after an hour of telling my tale they backed up the delivery/installation person saying I should call Sears to fit the dryer that I purchased from HD. I gave up and hired a plumber and he installed it in 20mins. I will never buy an appliance from HD again. I am delighted with my choice of product but HD's incompetency has soured the entire experience. We shall see if they refund the money I paid for the wrong pedestal and installation fee.

1212 2016 I went to Home Depot 2225 North Post Road. Spent $868.81 on a deck for my back porch. I took 4 days off to get this job project done. I received a call on 12 13 2016 that my invoice was ready. Question I got there it was not ready. 1214 2016 I went back up there. Was told again the one for my invoice. Can you believe? On 12 15 2016 I went back again at 4p.m. OMG they still have not got the very thing invoice ready!!! Why why... No customer care in the world. They just don't care...

We purchased Behr Porch and Patio paint recently from Home Depot on S Tamiami Trail. The paint we purchased was custom blended and I understand that there is a no return policy, but our complaint was not the color but when we were done the paint was very slippery to the point I almost fell. It was like a skating rink. As I was trying to explain to the assistant manager (Greg) this problem, he continued to read the directions on the can. He asked if we waited 24 hours before we stepped on the paint and of course I said yes we waited, then he said did you wait 72 hours for it to cure? It hadn't been 72 hours when we talked to him, but not sure if even if we waited for it to cure it would make any difference.
I wanted him to just acknowledge the fact that there should be some warning on the can stating to be careful that surface may be slippery for some time after painting. I am sure someone could argue that we should have known this, but since we hired a painter to do the work we figured he would have said something also. Anyway, we thought the manager was very rude and at one time said "I don't care what you do with the paint". At this point we figured it was not worth our time to continuing talking to Greg. I would like Home Depot to improve their packaging and state on the label somewhere to be aware of the paint being slippery after painting.

We went online to order a grill for a Christmas gift. I was told it was in stock. The following week we were told it was back ordered. As soon as it was in stock they would let us know. I got an email saying the grill had shipped and to expect the grill on Dec 13. No grill showed up on the 13th. Called on the 14 to be told the grill had never left the warehouse but a delivery ticket had been printed. No grill to be found. They have no idea where it is and now is out of stock again until the 1st of year.
They were willing to give me the same discount off another grill that was higher in price and we would have to pay the difference and go to the store to pick it up. The nearest store is a 45-minute drive each way. No help there and I would have to pay for the new grill while they try to figure out what happen so I would be out the money for two grills plus travel time and all they can say is, "I'm sorry". Never buy from you again online or in store if this is how you treat your customers.

I have used home depot exclusively for 12 years and have a large credit card that I use. Your system for returns has never worked and I have complained for months now... I can buy an item and the turn around and go back into the same store to the same register and the item I just purchased does not show up. I am in construction so I joined the pro desk so that all receipts from my workers show on the computer so far not one purchase has ever been found. So either I am stealing all this building materials from your store or you have to find a way to return these items and get credit on my credit card.
So far the last 29 returns over the past three months I was give a store credit card... This means all the purchases I do online I cannot use these worthless cards. It also means that I have to use good money out of my pocket to pay for the credit card bill when I returned the items and lost all that money. I have 385 dollars in store credit cards that I cannot use because I do not want to give them to my workers. I cannot keep track of the bills then. I want the credit back to my credit card... Simple easy. Lowes has no problem doing that even with no receipts. If this cannot be fixed let me know and I will just cancel the credit card as it is costing me 2x on every item I buy.

Horrible customer service department that doesn't care at all if you're happy. Return policy is ridiculous. Unlike other retailers, they won't send you a replacement while waiting for your return using the payment already taken. Instead they have to refund the original payment which will take 5-8 business days to appear on your credit card, then charge you again for the replacement order so you will have paid double for at least a week and that's if the item is at the same price instead of more expensive! Not a big deal unless you don't have the money to pay double and the order was for a birthday or Christmas when time is of the essence! I will NEVER order from Home Depot again!!! Amazon.com is the way to go, they actually care about their customers AND make sure you get the items you ordered with no additional cost!!!

I ordered 2 items totaling $100 (paid with $25 gift card/$75 on Visa). When I went to return 1 of the items for $50, they refused to give me back $50 on my Visa and insisted that I could only get $25 on the Visa and the rest back as a Store Credit. This is a distasteful way to do business because: 1) They had no problem taking my money for the order, but refused to give it back except as store credit. I had my receipt, it was within the return guidelines and is brand new. There is no grounds for keeping my money and issuing a credit. 2) You cannot use store credit or online purchases anymore. So basically they took my money for an online purchase, and couldn't even give me a refund in a payment form that can be actually used online again. STORE CREDIT CANNOT BE USED ON HOMEDEPOT.COM ANY LONGER. (This is a new policy, so buyers beware).

I got a washer and dryer. It was supposed to be delivered 12/14 two weeks after purchase. Well Home Depot made a mistake and never put the order thru so when I called after 4 different calls and on hold for more than 45 min. the new delivery date 12/28 more than a month after purchased. No explanation, No Compensation - just a Sorry. I cancelled the order. No one cared. It takes them 5 days to process my money back. HOME DEPOT HAS LOST YET ANOTHER CUSTOMER.

My husband is a general contractor so we frequently are at Home Depot. Our store of choice is Wareham MA, due to its proximity to our location. It was 8 PM and we were picking up a few things for the holidays. I got in line behind a few customers at checkout. There was only one register open, and a young man was just closing down the self service as we walked by. The women behind the register (Bonnie), shut her light off as we were in line and looked at me and said "I can't ring you out I'm closed." I asked her where I should check out considering there were no other lines open. She replied "I don't know, but I'm going home." I was shocked honestly to be treated this way. The other customers in line were not happy to see this either. She did not have her light off when we approached, and regardless good customer service means helping every customer. I work in the industry, and that is not appropriate behavior.
The young man from the self checkout yelled "I guess I will help you." He was not happy, but did assist us. It was overall a horrible experience, and we have yet to return to that store. It is actually embarrassing to be treated that way. I would travel before I went to a business that treats its customers with such lack of respect. I have tried multiple times to reach out to customer service explaining I have some information that would help their business standards, yet I have not received anything back in response.

Delivered my fridge with scratches, defects, the doors on crooked, and the handle ready to break off. The seal gets moldy, and the store is a joke to deal with. Guess what store I'm never frequenting again?

In June of 2016 I purchased and Exide battery from Home Depot. Today December 9, 2016 11 AM. My battery with a 40 month warranty has failed. Home Depot's policy is after 90 days they will not accept a return or exchange and that I must deal with Exide direct. After calling Exide direct, the rep said Home Depot does and should replace the battery.
I had the rep speak to a manager Mia at the Home Depot in Alameda 94501. She left the Rep dangling on the phone and walked away to speak to her to the store manager. She returned and exchanged the battery for me. I was given direct instructions that this is only a one time deal. My complaint is that Home Depot should not make the return such a long and frustrating ordeal. They should change their battery policy so it would be more in line with the manufacturer's warranty. I understand Mia, and the return cashier are just following store policy, but eye rolling and it not my job attitude is demoralizing. My final remark is never buy a Car battery from Home Depot!!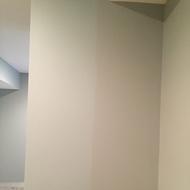 HORRIBLE EXPERIENCE. We have been loyal Home Depot customers for years. We bought paint at this location on 2 different occasions (literally a week max difference). The paint lid had the same formula information as the earlier purchased lid. We got TWO different wall colors (see picture below). When I went into the store, the manager didn't come speak to me. They basically told me it was my problem and gave me two new gallons of paint to replace the paint that was incorrect.
When I asked for store credit they offered me $100. THAT DIDN'T EVEN COVER MY PAINT PURCHASES ( I had bought a total of 5 gallons Behr Marquee paint). I filed a complaint with the corporate office which was an even worse experience which resulted in the "customer specialist" saying I was lying about my experience and how large our basement was based on my paint purchase... hmm I didn't realize the manager of this store AND "customer specialist" were painters. Oh and her answer for when I stated I bought 5 gallons but 2 were different colors was that is why they couldn't offer me more store credit and they DO NOT back their paint mixer machines.
When I asked to be transferred to her supervisor (3 times) she refused all 3 times stating she was the "highest in the department." Sorry lady, I know you are NOT the end all be all to the customer care department. Such a joke. We were going to do a kitchen remodel, re-do our deck, and get all new doors from Home Depot. It is all going to Lowe's now! Oh and we had ordered $3,000 worth of tile from Home Depot. Which they conveniently couldn't cancel in the store when I requested it be canceled.

Home Depot installation of a dishwasher was a horrible experience. To finally get resolution from Home Depot I needed to explain the 2 1/2 hour ordeal which took about 20 mins. And yes, I said, 2 1/2 hour for 3 (yes 3) "technicians" to install a dishwasher which, at their first attempt, leaked like a sieve. My experience with Lowe's was the complete opposite on another property. This is the first time I've ever added a review because I'm still stunned by the experience. "Let's do this" ad campaign needs to be changed to "Get someone else to do this."

Made an online purchase and had it sent to the local store so they could apply a military discount. Well was told that it is corporate policy to only apply it on in-store purchase and cannot use it for online orders. I had it shipped to the store so I could get an discount instead of my home. After this experience and other people having the same issues getting a military discount they say they give, I will no longer be shopping at Home Depot. Lowe's don't give you any hassle and they appreciate your service. Way to not support the military Home Depot but saying you do.

I recently purchased a Hampton Bay 5-Piece Gas Fire Pit Patio Seating Set with Cushions on 11/25/16 at a Home Depot while visiting a family member over the Thanksgiving holiday. They had a great deal on it and after seeing my brother's fire pit (different brand) I wanted one for my home. Order stated it was on back order but indicated an estimated delivery date of 12/7/16 - 12/9/16. Even with it on back order I was fine with waiting two weeks. Before reading further, moral to this is to double check that they guarantee the estimated delivery date before leaving the store or purchasing.
I have now called about 4 times and have gotten an different "back in stock" date each time I call. First call after noticing it had not been shipped yet was told that it would be back in stock on Monday 12/5/16. I was ok with this since there was a chance I could still get it by 12/9/16 or early the next week. On 12/7/16 when I noticed it still had not been shipped, I call back and was told that it would not be back in stock until 12/30/16. I then tried to find Hampton Bay manufacture to check with them directly only to find out they are a subsidiary of Home Depot and basically one and the same. After stirring over this for a while I called back and asked for my request to be escalated and got to the resolution department. Woman was nice enough to do some extensive research into my issue and came back and advised that she was informed that the product would not be back in stock until maybe February or March. Are you kidding me?
As you can imagine I am quite furious that a product that I order that was supposed to take to weeks to get (verified on my receipt and by resolution department) could take up to 4+ months to receive. They then tried to tell me that if the product was not back in stock within 30 days that they would cancel the order and my card would not be charged. I insisted that the order not be cancelled since I had already purchased the propane tank, covers for all 5 pieces and a new drill to help put together (recommended on a review that I read before purchasing it) and I got a great deal on it. If they cancel the order, there is almost no chance I would be able to get the product at the price that I ordered it for.
I personally think someone made a mistake on the sale price of the product and now they are trying not to honor it. Will wait to see what happens and when it is delivered but as a new card holder to Home Depot (purpose of getting the credit card was to purchase the set) I am extremely disappointed in the current status of this order which was my first with the new credit card.

I am writing on this review because Home Depot Customer Service will not return my call. I am requesting that Home Depot take responsibility for damages incurred to my home when a new refrigerator I purchased at Home Depot was delivered to my home on July 22, 2016. My experience and the services I received from Home Depot was unacceptable from the point of purchase through product delivery. I have experienced more than $10,000 in house damage, repairs and services to resolve water damage after the installation of a new refrigerator. Aside from the exorbitant damages, I am BESIDE MYSELF that NO ONE from Home Depot will return my call. This issue is not an issue for your insurance company, Electric Insurance or one of their Claims Representatives to determine if Home Depot is at fault or not.
This is Home Depot's responsibility. Period. The delivery person who removed the existing refrigerator and disconnected the existing water line DID NOT ensure the water valve was properly turned off. The shut off valve was working properly when they arrived. I have no idea what the person did to the valve when they disconnected the water line. I've had significant damage to flooring, subflooring, and drywall. I had to hire a water mitigation company because there was so much damage.
I have been a loyal Home Depot consumer for more than 10 years using Home Depot as my primary source of supplies and products. I have spent 10s of thousands of dollars on other household major appliances and other minor items. I have had a consumer credit card with Home Depot for years and have within the last three years purchased: 1. Refrigerator - $750 (July 2016), 2. Flooring - $2,289 (April 2016), 3. Heating and A/C unit - $6,450 (February 2015), 4. Electric Range - $1,983 (September 2013), 5. Miscellaneous purchases on personal debit card - >$2500 (2013-2016).
I am still paying for the flooring that I purchased in April that it is currently damaged because of the improper installation of the refrigerator. I must replace this brand-new flooring because of the damage although I tried in vain to salvage it by hiring a water mitigation company as soon as the water damage was identified. But all this loyalty has gotten me nowhere. I received the run around from: Home Depot Customer Service - WILL NOT RETURN MY CALL, PTG Logistics Headquarters - DENIED RESPONSIBILITY, PTG Logistics insurance company Electric Insurance - DENIED RESPONSIBILITY, PTG Logistics local office in Seaford, DE - DENIED RESPONSIBILITY, PTG Logistics subcontractor who made the delivery PND Logistics, Atlanta, GA - DENIED RESPONSIBILITY.
NOTE: Home Depot and their third party logistics company, PTG Logistics BOTH have the same insurance company which is not really an insurance company, they just process the claim. It's a circle jerk when you want to make a claim regarding a delivery issue. First, Home Depot tells the consumer to call Electric Insurance to get a claim started. Really??? You are responsible for delivery yet I had to start the process. Then the consumer is told that it will take 24-48 hours to get the claim started before anyone will call you back. When no one called me, I had to call not only Electric back but then I had to call the 3rd party logistics company, PTG Logistics who made the delivery. I actually had to call their corporate office to get someone from a local office in Delaware to call me.
Then, and this is the kicker, I find out that PTG Logistics has subcontracted the delivery to yet another business out of Atlanta, PND Logistics. When I tried to call PND Logistics Point Of Contact, that person's voicemail was FULL and I couldn't even leave a voicemail for a callback. PND Logistics ultimately refused to file a claim for the damage.
This is beyond acceptable and it needs to stop!!! It is Home Depot's responsibility to make my purchase right by paying for all the damages incurred. The last time I had contact with Home Depot's Customer Service, I specifically requested someone from Home Depot to call me. I have submitted a request to customer service for support on at least 3 occasion in the 45 days. I emailed customer service on Nov 7, Nov 17, Nov 23, 2016 and have NOT once received a response (today is Dec 7, 2016).
I am done with Home Depot! I would not recommend Home Depot to anyone. I am warning consumers who have a delivery from a big box store. The delivery is not being made by the store you made the purchase from. The big box store has contracted the delivery services and you are now dealing with a completely unknown service provider. That provider may have then further subcontracted that delivery to another party. Therefore: You have no idea who is walking into your house. You have no idea what kind of training they've received to perform the installation you thought you purchased. You have no idea if that individual has had a background check. You just have no idea.

On 12/2/16 Called Customer Service San Antonio, Cambray (NW) location. Spoke with Rosie ** regarding a Christmas tree that my mother purchased on 12/7/16. We explained to Ms. ** that she used it for less than 25 days. She asked if she bought a warranty on the tree which I didn't know since I didn't have the receipt on hand. I told her that I was surprised that someone could buy a warranty since it wasn't an electronic device, i.e. TV, washer machine, etc. She asked that we call her once I had the receipt.
On 12/3/16, after explaining my conversation with the C.S. department my mother asked that I take her to the store. Victoria, the customer service associate assisted us with our problem. My mother, who is 81 years of age explained to Victoria that it was purchased a year ago. She took the receipt and the original card that was attached to the tree and asked if we had the tree so to exchange for a new item. We explained to Victoria that since it, San Antonio was in the midst of heavy storms, we wanted to make sure we could exchange it before we hauled the tree to H.D. We left immediately home and retrieved the Xmas tree and returned to H.D. By the time we returned to H.D. the weather was even worse.
Once again we went up to the counter, Victoria waited on us but this time noticed that it was last year's receipt. She turned around and spoke with Ruben **, who evidently her boss. He looked at the receipt and said they couldn't do anything. We explained to him what we just went through, mentioned the fact you give a return policy on something that you use typically only 1 month. While my mother I were standing right in front of Mr. ** he started to complain about an employee's break, a cashier not doing something properly and then yelled at someone for some miscellaneous problem. He finally came back to us and said that all I could do was to call the manufacturer. I asked for the store manager number and divisional. He gave me a 1-800 number (surprise, surprise) for the manager's contact and never gave me the divisional.
While still in the rain, but in the parking lot, I called the 1-800 number. After maneuvering through the maze of numbers I finally spoke with Stefon in H.D. Atlanta Customer CARE Center. I asked to speak to the manager, Stephanie **. After at least 25 minutes he came back on the phone and said that he couldn't get through. He said that he requested that she contact us directly and to give her 48 hours to respond. Before hanging up I asked that he write all the specifics of my case so that she would be aware of my complaint. A case number was issued.
On 12/5/16, I called the 1-800 number AGAIN and spoke with Leticia **. I explained to her that I was asked to call back on Monday if the store manager, Stephanie ** didn't respond. She blamed Stefon for not documenting my claim correctly why she didn't call back. She asked me AGAIN to explain my situation. I was now angry for the mere fact that I was waiting my time if no one was responsible for anything in this company.
The following was discussed: original confusion on buying a warranty on a Christmas tree, original date of purchase was discussed during FIRST trip and gave OK for return, no eye contact with Customer Service Manager on SECOND trip, currently blaming error on behalf of the agent from Atlanta documenting my original complaint. Ms. ** was probably the least helpful if not the most confrontational of any of H.D. representatives. He started to use words such as "assumption" and "re-hashing" whereby I knew it was time to say goodbye to Home Depot.
I called my 81-year old mother and asked that she cut up her card and then called each of my brothers and sisters and asked that they do the same. People...this is a new world that we are living in. Be smart. The days when retailers backed what they sell IS OVER. You are better off buying online where they are more concerned about how you rate their services.
Home Depot Company Profile
Company Name:

Home Depot

Year Founded:

1978

City:

Atlanta

State/Province:

GA

Country:

United States

Website:

http://www.homedepot.com/