Consumer Complaints and Reviews

For Father's Day, I made the decision to purchase a new Weber Gas BBQ for my husband. We went in to the Vernon Hills Home Depot, found the right Weber product (Spirit E-310 3 burner propane grill - $499.00) and saw large signs everywhere advertising free shipping for Weber grills if order was placed online. We took one of these large signs to the customer service department in the store to confirm the price and the free shipping. We were informed by the customer service rep - that Oops sorry - of the 10 Weber models in the store the Spirit E-310 was the only one not eligible for free shipping. Although the sign in store clearly read - Free shipping for Weber BBQ's for online orders. He apologized for the clear mistake but said there was nothing he could do.
Long story short - we ordered the same product from Lowe's hardware at the same price and with free shipping (took 3 minutes). Home Depot has lost me as a lifelong customer and I am now transferring all my business to Lowe's.

The Home Depot in Blairsville, GA appears to be unable to give me the Settlement Verification Code for my return/refund transaction. I was treated very poorly on the evening of June 12, 2017 when I returned merchandise to the Home Depot Store in Blairsville, GA. I returned an item that did not effectively work. The item was originally paid for on a prepaid debit card. I requested cash back for my refund transaction and was informed this could not take place - that they were not "in the business of loaning money." I replied, "But I am? As this item was paid for with a prepaid, re-loadable debit card which is the same as receiving cash." So, here I am, left to wait on my money to be returned while they have the merchandise.
I called the lending institution of the prepaid card and they requested a Settlement Verification Code from Home Depot. It appears that nobody at the Home Depot has even heard of such a code because nobody is willing to give me this code for my refund to be pulled through onto my card. I work in customer service and if a customer were to call us at Amazon.com, any rep, located in any part of the world, is able to give the customer their Settlement Verification Code. I was treated poorly and I'm not in the business of loaning money either, however, it appears that this is exactly what has happened here.
I would like to have my Settlement Verification Code and the manager, Donny or Danny is his name, needs to learn a bit how to treat customers. Yes, we had paint on our pants, etc... however we'd been painting all day with what? Supplies we'd purchased at Home Depot. My husband works for several local builders and I can assure the managers of this Home Depot, their business will no longer take place at this location.

I ordered a FRIDGE thru HomeDepot.com June 11/2017. Within about TWO hours I online chatted with 1 rep/Ethen to CANCEL it. He said cancellation is done, I will receive confirmation soon. Next day June 12, not receiving confirmation I chatted with 2nd rep/Dayton. He said 1st rep DID. Email may not sent yet. But in the evening I received email, "Please note this is NOT a guarantee of cancellation, but we will DO everything we can to complete your request ". Does statement "we will DO everything we can" be acceptable? The cancellation was within about TWO hours after ordering! This NOT a guarantee came after 1 DAY from cancellation. By 2 Home Depot reps.
June 13, I received email, "Your order is on its way to the store" so again I chatted with 3rd rep/Devon to ask WHY? He advised I can cancel at the STORE after arrival. When reading further on Home Depot RETURN POLICY of 365 days/one year, the APPLIANCE can NOT RETURN!! Customer has to "check once receiving it for damage" this means AT the store, WHO can do this with appliance packaging? [Mine is still ON the way, 3rd Rep check arrival June 16.]
To have a RECORD of online chatting, Home Depot posted, "Click on [+] sign BELOW". I asked HD rep where, he said after I get out /X, but there is NO such +, except "Please take time to do Review". I believe IF Home Depot meant to give customer a copy, sign [+] would be in same screen of conversation, why wasting customer time to search for BELOW, while it's AFTER X out, which I also did NOT find it! Luckily, I did Ctrl C to COPY the conversation, therefore I have a record/EVIDENCES.
Assuming I can succeed with a cancellation at the store most likely with the EVIDENCES of my 3 cancellation attempts [TIME gap to change one's mind before contract goes into effect/by law] this means: Home Depot can USE my credit during time allowance for the process of RETURN. IF I'm not ABLE to PAY for my credit card on time, this would mean I have to pay INTEREST/credit card for the money Home Depot used ON my account!! Thanks for reading my complaint!!

The store customer service was awful. Their associates did more to make my shopping experience worse than be a help. Their associates totally ignored me to help other customers when I was waiting first. It took me at least forty-five minutes to get some assistance. Once I finally got some assistance I wanted to purchase a product that had a price of $139 that was on the shelf and the associate told me that they didn't have anymore in the store but they could order it. She wrote down the item number and when she looked the item up it was listed for a price of $219.
The manager came over and told me that they could honor the price that was listed but the other associate refused to sell me the item. The associate then went to the shelf where the product was and took it down and the price and refused to help me anymore. So now after a hour of waiting I left with no product. I also left with no explanation of what was really going on, why she refused to sell me the item, why she refused to help me after her manager said yes, and why she denied me service.

Worst company ever. Their customer service and technology is so incompetent and inefficient, buyer beware! DO NOT BUY FROM THEM! I placed an online order on the Friday night. Realizing I made a mistake, I tried canceling it online, thinking their online service is as easy and friendly as that of AMAZON but it's not... I couldn't just click a button to cancel it. I called on Saturday at 6 am to customer service department. They tell me they can't cancel it because it's the weekend and vendors are closed but they will send them a request. On Saturday night I get email from HD saying they can't cancel my order because they already started working on it... IT'S ALL A SCAM once they got your money they will not let it go. Never buying from them again.
How do I know I can trust these reviews about Home Depot?
791,967 reviews on ConsumerAffairs are verified.
We require contact information to ensure our reviewers are real.
We use intelligent software that helps us maintain the integrity of reviews.
Our moderators read all reviews to verify quality and helpfulness.
For more information about reviews on ConsumerAffairs.com please visit our FAQ.

I served in the military for 20 years. The cashier at Home Depot would not honor my service with the advertised 10% military discount. I have always presented my DD214 form with my ID as verification of my military service. The DD214 form is the standard certificate the military issues to military veterans confirming their service to this country. My unit does not issue military IDs to its retired veterans because of the high costs it requires. I am very disappointed Home Depot has chosen to reject military veterans who show they have served this country with the DD214 form and photo ID. Not all veterans are issued military IDs... especially years after discharge.
Lowe's not only honors veterans with 10% military savings, they also recognize the DD214 form and provide an additional service to verify military service via their website. I am a verified military veteran in the Lowe's computer system which makes shopping there very convenient and friendly. It was a slap in the face today to be rejected for my many years of service to this country. I, along with as many military personnel as I can communicate to, will start shopping exclusively at Lowe's. Veterans should not be treated so poorly by Home Depot's rigid military discount policy.

I ordered a washer and dryer a couple of months ago to be delivered in a couple of days. When I called to confirmed the delivery date, the Home Depot IVR stated delivery to my old address - the house I just sold. When I called Home Depot Customer service, they told me that somehow the new address had not be communicated with GE Delivery company - a company with an entirely different set of problems with HORRIBLE service - and that there was not anything Home Depot could do. This was a mistake made by Home Depot, and I had already paid several hundred dollars towards my purchase. It was IMPOSSIBLE to resolve this. The Home Depot mantra seems to be "I can't do anything about this." Beware! I will not shop homedepot.com or Home Depot.

18 months ago we bought 2 generators online from Home Depot. We used them once or twice but a few weeks ago the power went out and one wouldn't start. We have spent countless hours trying to get the issue resolved and it has been a constant "Pass-the-buck" game. Our local store said they couldn't help because we bought them online. The online people sent us to the extended warranty people who said they didn't have a repair man in the area and it would be $150.00 to send someone out. This is the last time we ever buy anything from them and we have remodeled two houses and built two houses using them for cabinets, lumber, flooring and bathroom fixtures.

Home Depot, Missoula, Montana. We paid $3,800 CASH for carpet during HD's sale... moving furniture, take out and away old carpet/pad free. Paid. In full. May 1, 2017, with a promise the installation was 3 weeks away. Yesterday, Monday, June 5: installer said HD carpet was short, so he wouldn't install it; Carpet Pros from Spokane said they'd get back to us about different installers from Spokane. Missoula HD Expediter helpful... but stuck now. So, HOME DEPOT! Great promises, but once you have our $$$, we were dropped. WHY?!! Why does your company put customers and employees in this kind of mess?? I promise, HD employees are NOT paid enough to deal with our level of frustration. This can't be good for business. Next time, we will go LOCAL.

I purchased a BBQ from Home Depot and paid for assembly and delivery. When BBQ was delivered it was on a wooden pallet and had to be removed to get over Belgium block in my driveway. He rolled it to patio and when I asked him to remove plastic wrap and tape, he refused and was rude. When I went out my front door later in day I noticed he left the pallet in my driveway.
I call Home Depot and was advised that delivery man should not have removed pallet. I got no satisfaction for pallet pickup. It became my headache to find someone with a truck to remove it for me. Afterwards I tried to light BBQ and found igniter didn't work. I called number on my delivery sheet and was told they couldn't find my order and advised me to call the store I purchased it from. I called my local HD on Jericho Turnpike in East Northport. I went from customer service to pro desk back to customer service and was going to be transferred again to the garden department. I asked instead to speak with a manager. I was put on hold for more than five minutes and gave up. I went to the installation directions and noted that there is a battery on ignition. I was able to fix the problem myself (Battery was still wrapped in plastic). I will never deal with Home Depot again.

We received an email/advertisement from Home Depot about a refrigerator that was on sale ONE DAY ONLY. We were looking for a fridge for an apartment that we own. We waiting in the appliance section for at least a half an hour. We asked for help three different times and was told that the only person that could help us was in the cabinet design area and he was on the phone the whole time we waited. We finally went to Lowe's and found the same thing for $2 more. They had us rung up and loaded in 15 minutes. Will always go to Lowe's first from now on.

I purchased a Rheem Hot Water Heater from my local Home Depot here in Plano, TX. The Rheem system was defective after trying to get it working and I had to return it to Home Depot on my own. I had to de-install the system and return it myself. Once back at Home Depot I could not get any help from Home Depot personnel in unloading the hot water system from my truck. I am 68 years old. This caused my great physical injury to both my back and knees.

I have a contract signed with ARS through Home Depot for setting up a new A/C unit at my home. After finalizing the deal and closing the contract with all paperwork along with approved credit from Home Depot, the contractor had send an email that he is backing out of contract as the higher management did not agree for the quote they provided me on the signed contract. My attempt to reach to the ARS and Home Depot to check for the reason for not honoring the agreed contract and also to know the reason why they pulled my credit without honoring the agreed contract is of no use. Does anyone had similar experience and any suggestions on how to proceed with such kind of issue?

I was in Home Depot at the Tustin Market today. I wanted to buy a front load washer. No one could help me. I was told at least 3 times someone would be right with me. I waited literally 45 minutes and no one in the dept. I saw a dented washer on clearance. It was a good deal. I went to the desk in carpet/home improvement where there 3 people doing nothing. I asked if they could help with an appliance if I knew exactly what I wanted. The woman was very nice and she could write it for me. I asked her if she could find out if the washer worked and confirm the damage was just cosmetic. She paged the manager. Once, twice, and no response. This went on for a while and at this point, I said, "Let's just forget about it."
She felt bad and took me to the customer service desk. They called the manager and asked if he could come to the desk and help me. He did come to the desk but was absolutely no help. He told he didn't think the machine worked. This was after 90 minutes. I asked if he could help me purchase a washer. I obviously was bothering him. He told me there were a lot more choices online. I thanked him for wasting my time and went home and purchased a washer online with Best Buy. On the way out I stopped at the customer service desk and told them the customer service was horrible. She looked at me and didn't even respond. I guess I bother her as well.

I placed this order on 05/18/2017. I did not receive any confirmation that the order was successful or not. I waited four days until 05/22/2017 at 6 pm and still did not see the charge on my charge card, nor did I receive anything from Home Depot. I called the customer service and spent over forty-five minutes on the phone with the rep telling me my email address could not have Home Depot in it. I told him I do that to keep companies from selling my email address. After giving him my card number, email address, billing address and phone number, he told me there was no order in the system for me. I called my bank to make sure no charges were charged.
Today on 06/01/2017 out of the blue I received an email from Home Depot saying my product as ordered was on its way to the store. There are not enough funds on my credit card (without going over limit). I called and spoke to a Home Depot (anti) customer service supervisor and she said there was nothing she could do and they would not handle an order that way. Great Customer Service, no wonder they have an average of one star.

I was in Freehold Home Depot on Thursday 6/1/17, the first person that came to me was a lovely girl behind the service desk whom I have had run up to assist me before. I will not mention her name because there is more. As she was looking in the computer for me, an obnoxiously loud lady said something very mean about her to another associate behind her back named Elvisa. I only know because I glanced at her name tag before she agreed and walked away. Come to find out the lady that said the nasty remark is a assistant store manager named Julita. I pulled someone aside and told them what I heard and who said it, and I was told that I should do a survey, to let corporate know by phone or email, and to also let Tom the store manager know. I could tell this wasn't the first time they heard that lady talk bad about her workers.
So because the young lady went out of her way for me, I am going out of my way for her and letting corporate know, as well as my contact in the regional office, Consumer Affairs, and I'll also throw in a survey. How dare someone that is supposed to be an example for the crew, say something so nasty about someone in front of customers? If it's about appearances then jealousy has to be key. The young lady was beautiful and has a great personality, all of which the ASM did not have. Now I see why. I also told the young lady all of this on my way out. Thank you for your time.

My husband and I have been Home Depot customers for years and my last three visits/purchases have been incredibly upsetting. I first purchased hardy board siding (very heavy for me to lift alone). I went back to return unused product with my 3-year old and 1-year old, was told someone would come help me unload. I waited 15 minutes with KIDS for someone to come help, nobody showed. I finally just struggled in the heat while making sure kids didn't get into things or run into the street to get it all loaded up alone. Not the worst thing in the world, but after my next two experiences I felt the need to share the poor quality of customer service on this occasion.
Next we ordered a patio set online to have in time for our oldest kid's graduation party. All said and done we spent about $1000 on this set. 2 weeks later I was informed the order was ready so I went to pick up. When I arrived the box was in really bad shape, pretty banged up and ripped open, even the employees loading on to the truck commented on how bad it was. I got home to set up, got chair and table put together and moved on to the sofa to find the arms were missing. Called customer service, did get the arms ordered but they wouldn't expedite or offer any sort of alternate solution even knowing my concern about not having them in time for the party.
The worst and final straw (which I am now considering pursuing legal assistance with) was when purchasing sod. We parked near the Garden Center and as I was getting my 1-year old out of her carseat my 3-year old fell through an extremely oversized grate covering their drains. His leg got scraped up, new shoe lost down in the drain and both kids crying at this point. Went to the Garden Center to tell them what happened and got sent to the customer service counter to tell them what happened and ask if someone could help me get his shoe out (this was actually what my 3-year old was most upset about, losing his new shoe). Both men looked at each other waiting for the other to respond then one finally told me he thought "the shoe was a goner."
I was upset, not even an apology or assurance that a smaller grate would be placed so this wouldn't happen to anyone else. I took the kids home, my next opportunity to go in without children wouldn't come for another week (stay at home mom with 5 kids). Went back to see the same large grate, the shoe still down there. I spoke to a manager who pretty much wrote me off as well, but offered to have someone to help me get the shoe out. Not gonna lie. I don't want a shoe back that's been floating in dirty water for a week. I was so pissed when I got home the first day that I threw the other one away thinking I couldn't get its mate back thanks to customer service. I won't be returning to Home Depot in the future. I have never written a complaint about any business, but my kid getting hurt and the general lack of concern or promise of change was it for me.

Was visiting store in Clermont Fl on the 5/30/2017 with wife to purchase a barbecue grill. On that day around 5:00 pm we saw a grill that was advertised in store flyer and decided to purchase it. We spoke with someone on the floor that was so nice and helped us out in getting the product from the floor. We told him that we do not have a van to take this with us seeing that we drove with our own car to this store. So we told him to get the grill up while we go the rental section to secure a van for transportation to take grill home which is only about 8 miles from our home. We comply with this sales clerk, think his name was Rick. Was not friendly when I approach him. Asked for driver and car insurance I'd for rental with a major credit card. I gave him all documents. He still was not friendly. When I ask him how much was tile/grout machine cost for rent, he spurted out with a grim tone that it cost 69.00 dollars.
Was not concerned with that at that time. He then asked me to sign agreement which I did, only to put my credit card in machine which came back decline. I told him it cannot be. He said "let us try again". I did the same time twice, decline. I gave him another card. It say decline. By that time he was not friendly. Customers was waiting and he started to say to us maybe it a prepaid card which I thought this guy is sounding to me because I am a minority looking, stereotype Spanish looking Mexican. He think I am stupid in front of customers. He said "let try another machine" but I have to go all over again with info, which I did, sign and it did say approved on that machine. He asked me to sign a gas return policy which I told him if I return this van only using 8 miles and tank show full and it will not take any fuel why do I have to still force vehicle to take gas to prove I did fill it up.
He then started speaking with a loud voice that he don't care if I return this vehicle without a receipt he will still charge me for it. I felt this guy was rude to me and my wife as a customers, and treated us as if he don't gave a damn about us renting this van. He even said that we need to refill our prepaid card. I had enough with this air head. At that time asked to see manager on duty which was Cameron. He came, apologize to us and took a discount on grill so that he can make this sale happen. I was mad. I told him I am going to Lowe's across the road and gave them my business. He said "what can I do to make you happy?" My wife convinced me to don't worry let gave him a try. He asked the salesman in that dept to fix us up. That other guy took another 25 mins to get the computer. I was in this rental dept already with first air head 30 mins. That is almost going into 1 hr to purchase a grill.
The other guy went thru the system on the first computer which turn us down asking Rick to help which he went outside saying he is with customers, could not be bother. The computer that the second guy was entering info said the same thing again, decline. I told the guy "you have to use the 2nd computer to get this transaction done". He said he did not know about 1st computer. I need to go over it all again the 3rd time. By that time I said "no way". I was mad all over again. What kind of company is this. I felt mistreated. I will never return and buy anything from this store again. I will gave all my business to Lowe's from today. Poor service and this employee Rick need to go. He is too long there and don't care about Home Depot sales and shareholder. Went today and purchase a grill more costly from Lowe's without a problem 6/1/2017.

MOST FRUSTRATING & WORST POSSIBLE WEBSITE! I have been trying to place an order on their site since last night for an item need right away and it's not in their stores. I keep getting error after error when I try to use PayPal or any of my several credit cards. It is so upsetting that I am on the verge of tears and need to go meditate. I googled this and realized this is a constant problem with them and scores of people complaining about it!

My husband After giving ALL his personal information required to proceed when clicked on the submit... NOT ALLOWED to do so. Then contacted the online help person and was told to use a different browser. Being at work typed, did not have that option then told to try again later as they were upgrading the site after he asked how to get a refund, so my ?? being - What when they have a dated rebate going on are they doing upgrading or updating? And what good would be to go to try another browser in 2 hrs like he told my husband??
Now this rebate was for purchases bought 5/18/17-5/29/17 and today is 5/30/17 at noon. So BEWARE when you buy things from HOME DEPOT and think you are getting a rebate. You have to do any rebate online and this is what could happen to you. This type of a rebate is a joke unless you have time to play the game after giving them all your personal information (plus filling out all the info required about your purchase) 1st and then not getting to submit your request for the promised rebate. No one is paying me or my husband the time it takes to do all this above for a loser's rebate they promote.

For the 2nd time I ordered a ceiling light online. Both of them came thrown in a box not packaged in the original box. NO instructions and I have to assume parts missing. Apparently Home Depot has NO quality control. Just throw used merchandise in the box and send it off. I am like many others I will try Lowe's first. Maybe Home Depot is TOO big to care. Of course they gave me a refund, however the point is you wait 10 days for the item, you get it and it's USED and not packaged. I order a lot from Amazon and have NEVER received used merchandise from them, always new and packed properly.

Just moving into a new house. Wanted to tile the bathrooms and carpet the bedrooms. Initial customer service at the store was great. Ordered the tile and carpet I wanted, paid for the items and installation and went on my way. Then the nightmare started. The installation company sent one person to install the tile. He spent a half day on a Thursday and ALL day Friday installing the tile. The grout was not finished, the thresholds were left unfinished, the baseboards were not reattached properly, the tile was not set properly and he left the place a mess. I returned to the store that same evening and expressed my displeasure to a manager. She assured me that someone from Home Depot would be contacting that coming Monday. I received no call on Monday, so I returned to the store and spoke to customer service who assured me someone would call on Tuesday.
No one called Tuesday. Went back to the store and spoke to a manager who said they were waiting on a call from me. Long story short, they sent another team out that Thursday to repair and finish the work left undone by the first installer, which took the better part of a day. Moving forward 2 weeks, the installation company scheduled to install the carpet on Friday morning. That Friday morning the installer (yes it was only one again) called to say that the carpet was defective and not able to be installed. I asked how long it would take for it to be reordered. I was informed that it was a Home Depot issue, and that they would be contacting me. Waited by the phone all day Friday, and absolutely no word from Home Depot. Went by the store Saturday, and customer service representative told me there was no one available to talk to me until Tuesday. Not happy. Let's see what happens on Tuesday.

We purchased a top of the line dishwasher from Home Depot with an accompanying 5-year protection plan. After two years, the plastic wheels on the bottom rack became brittle and they all broke off in a week's time, making it near impossible to pull the bottom rack out in order to load and unload dishes. I called the protection plan and after being on hold for 45 minutes, was told that this was not covered under the warranty because "It didn't prevent the dishwasher from running." I was then told that I could purchase replacement parts myself at Home Depot, which is entirely inaccurate... Home Depot does not carry these repair parts. After spending over $70 purchasing replacement wheels from the dishwasher manufacturer, I wrote a review on Home Depot regarding my experience with the Protection Plan. My review was almost exact to the one I have written here, however Home Depot "Rejected" my review and won't publish it.

Worst online company I have ever dealt with. Do not use them. They will leave you high and dry. They messed up my order, charge my card, sent me a confirmation order, then canceled it and didn't tell me. 1 week later I tried calling and they do not pick up the phone. Only computers unless you are placing an order. I'm not even going to continue. If you want to use them, use them but you will regret it.

In mid-November 2016 we had a Home Depot representative come to our home after an online query to replace my roof. This sales consultant was very aggressively pushing for us to sign for a contract because of a special promotion that was ending that upcoming weekend. We decided to go with them and scheduled to have the roof replaced a month later due to their availability. They estimated the repairs would cost $11,600. In the meantime, we decided to get a second opinion from another contractor who then quoted us only $7,500. Since we had already signed with Home Depot, we didn't choose to have this contractor fix our roof, but we kept this estimate in mind.
It took them two and half days to fix our roof. Afterwards upon checking their workmanship, I was highly unsatisfied. Even to an untrained eye, it was very obvious that their work was shoddy. In the middle of our roof, we have a section that juts out for the windows (dormer). Portions of the sidings were cracked where they met with the shingles. There were large gaps on one side, and the other side was unevenly matched. Huge sections of the shingles were also not nailed down properly near the vents, forcing the shingles to pop up and create pockets that were not flush with the rest of the roof as they should be.
On the side of the house where the main electrical conduit meets with the roof, they changed the plywood surrounding it, leaving a 2 gap whereas before, the wood had been cut precisely to fit the conduit. In addition to all these issues, they were extremely wasteful with the materials. Taking a quick look at the dumpster, they had thrown away plenty of materials that they had hardly used. For example, there were large pieces of metal where they had cut off a small section and didn't use the rest.
On the customer service side, things weren't any better. I had taken a look at the roof from the attic crawl space and discovered that they had poorly patched a section. I took a picture and sent it to the Install Manager. After not hearing from him for a week, he emailed me back saying he had been too busy to respond, but didn't actually address the issue. I attempted to call him several times with no success, so I called the main headquarters to see if they could help me.
They told me they would contact the store and resolve the issue. That day, someone did call me and they sent someone out to check on it and he said he would send another guy to come fix it. They did not actually inform me when they would do this. My wife just happened to be home when she heard what sounded like someone working on the roof. I followed up with Home Depot to see what was going on. I got the impression that he did not realize that they had already sent someone out to me. He said that he would send an inspector.
This inspector explained to me that it was just a patch because of an existing vent, but also did not address the fact that it was poorly fixed. At this point, I told him about the other issues I had with the roof. His solution was to simply screw in the shingles that had gaps by the vent. For the other problems, he said he would report his observations to his manager. After two weeks of not hearing from them, I attempted to contact him myself, and have yet to get a hold of anyone. Overall, this job was done unprofessionally. It essentially took them five (5) months to come back and fix the problems they created after so many calls to corporate.

Folks do not shop at Home Depot. They say they match Menards 11% rebate but they do not. I sent in receipts and they do not honor it even with all the correct paperwork on my end. Also they are high priced on all their products. I will never shop at the Home Depot again.

My husband proudly served in US Army, and for doing so he has a military ID that resembles a Idaho drives licence, but apparently Home Depot doesn't consider his ID a valid form of ID. I don't understand this, the only way to obtain this ID is to submit the proper papers [DD-214]. The reason for this review is because Home Depot boasts about being veteran friendly yet they are the ones choosing what type and style of ID they will accept.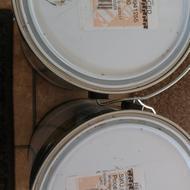 I live 74 miles from this store (closest one). An error was made by the cashier on checkout. Did not notice until I arrived at home. Purchase was (2) gallons of "OOPS paint" at $9.00 per gallon clearly marked down. Was charged $27.98 per gallon, which is regular price. Had I only bought a few items, this would have stood out. However, my purchase was over 65 items, totaling $387.71. Called the store back and spoke with "Jamie" who claimed to be the store manager. Informed her of the error by HOME DEPOT's paid cashier named "Joshua". Explained that I live 74 miles from their store and as this was not my error, I was not going to make a 148 mile round trip to obtain a refund of $38.00. Gave her the option of receiving a photo of the marked down label and a photo of my receipt, plus the credit card information that I had made the entire purchase with.
This was to no avail, according to the "store manager" Jamie. She repeated the "Home Depot Policy" and said I would have to physically come the store to obtain a refund on the OVERCHARGE. Otherwise, if I couldn't make a 148 mile round trip in the next few months, I could only receive a "Store Credit". If this was an error on my part, I'd gladly own it. For $38.00, I will just eat it and NEVER shop at one of their stores again. They are not the only game in town. (Or in my case, within 74 miles.) Doesn't surprise me with how the retail industry gives a crap and just moves on to the next number.

Purchased several items online to be picked up from Home Depot Batavia NY. Called back by store and was told only part of the order can be picked up by Batavia store. I had to drive to three different stores to get 6 storage cabinets. Each store had wrong info online of what they had available. Clarence store canceled part of my order that was promo and I had to contact Home Depot credit three times to reset up my promo order. Got email that the whole order was ready at Batavia. Drove over there and got 4 items heavy items and we drove back home to unpack only part of the order.
Spoke to management at Batavia store several times in one day and was told to bring back heavy work bench that they ordered wrong. Also they forgot to put the large metal cabinet in order. Can be picked up at West Seneca after they take it off our Home Depot account. That will screw up our promo even more. I am 62 years old and should not have to deal with all this. What poor customer service. No satisfaction oh but I will get $54 off my account for their mistakes. They should pick up their mistake and deliver back to me the correct items ordered. Or what they forgot to include with what I went to get. They forgot about that item. Really???

Wanting new carpeting and decided to go to Home Depot. Ordered carpet, set up install date and was okay until install day! Were asked by install company (Carpet Pro's) to move certain things from area in need. Installers came in said they didn't have enough material to complete job. Then they noted one piece was torn, and furniture needed to be moved (Moving was part of contract) so they walked out! Needless to say house is a mess and no carpeting installed! Neither the installation company nor Home Depot wanted to make good of what was to go on, so am asking for a refund and hope that goes better than the first stage!
Home Depot Company Profile
Company Name:

Home Depot

Year Founded:

1978

City:

Atlanta

State/Province:

GA

Country:

United States

Website:

http://www.homedepot.com/