Find the Best Kitchen Remodeling Companies

Compare Reviews for Top Kitchen Remodeling Companies

HomeAdvisor
Read 20,614 Reviews

HomeAdvisor started in 1998 under the name ServiceMagic, Inc. It rebranded to HomeAdvisor in 2012. Today they connect millions of customers with local contractors across the United States.

Visit Website

Toll free number

(855) 677-5223

Kitchen Magic
Read 45 Reviews

Kitchen Magic is a remodeling company that serves homeowners in the northeastern United States. Offering a free in-home consultation, Kitchen Magic does cabinet refacing, cabinet installation and luxury countertop installation.

Granite Transformations
Read 1,424 Reviews

Granite Transformations is a global, full-service home and business remodeling company. It has production facilities in the United States and over 50 countries.

Hammer & Hand
Read 11 Reviews

Hammer & Hand is a home remodeling agency with locations in Portland and Seattle. Their work features a heavy emphasis on practicality, luxury and sustainability, utilizing advanced 21st-century construction techniques.

Alure Home Improvements
Read Expert Review

Alure Home Improvements was established in 1946 and is headquartered in East Meadow, New York. It is a full-service home remodeling company offering custom designs and features to meet any home remodeling need.

Case Design
Read Expert Review

Case Design is a remodeling agency that serves homeowners in the Washington DC, Maryland and Virginia areas. Kitchens by Case Design are upscale, designed for the homeowner's needs and use only the highest quality materials.

Great Lakes Granite and Marble
Read Expert Review

Great Lakes Granite and Marble is the largest natural stone custom countertop fabricator in Michigan, specializing in granite, marble and quartz. Their team of craftsmen produce kitchen countertops to any specification.

Kitchen Plus
Read Expert Review

Kitchen Plus is a remodeling company that has served the Seattle area since 1992 and pledges to complete projects on time and on budget. They pride themselves on including the customer in both the design and construction process.

Kitchen Tune-Up
Read Expert Review

Kitchen Tune-Up offers four remodeling options at different price points to update or completely overhaul a kitchen. These services range from reconditioning woodwork, to refacing or installing custom cabinets.

Marrokal
Read Expert Review

Marrokal Design & Remodeling, located in San Diego, not only delivers custom kitchen renovations, but also hosts home improvement seminars for local homeowners. They specialize in updating kitchens with contemporary styling.
What should you consider when remodeling your kitchen?
Cost
The total cost of the renovation is the most important item to clarify with a kitchen-remodeling contractor. In order to avoid any misunderstandings or confusion, carefully read and understand the budget, know exactly it does and does not include and specify what happens when issues arise that may raise the final price.
Itemize: Ask the contractor to itemize the bid in order to see where the money is going. For instance, the bid must specify the amount of money allocated for subcontractors, permits, materials, labor and all other major expenses.
Fixed or estimate: Make sure to understand if the price given is the fixed price or just an estimate.
Overruns: Clarify the process for handling unexpected costs and price changes, so the contractor does not assume there is approval for such additional expenses.
Schedule
Most kitchen remodeling firms have more than one job going at the same time. Because remodel durations vary, consumers should agree to a schedule with the contractor, especially if the existing kitchen will be non-functional during the remodel.
Overall schedule: Determine with the contractor a firm starting date and a ballpark end date. Dates that are fuzzy are prone to slippage, making the remodel seem endless.
Tasks and timing: There are usually several sub-contractors involved in a remodel, so it's important to understand the sequence and timing of the tasks in order to gauge how the project is going. Be sure to clarify what work is being done when and by whom.
Daily schedule: In order to plan around a remodel, be sure to know whether or not workers will be on the job every day.
Credentials
Always choose a contractor with the appropriate credentials for their state and locality. This may require a bit of research to understand the rules in a particular area. However, a reputable contractor will present this information readily.
Licenses: A contractor should hold all the necessary state and local licenses.
Accreditations: Look for contractors who hold special accreditation from professional associations that apply to the remodel, such as the National Kitchen and Bath Association.
Warranties
A warranty for the work and the products used will help provide protection against bad workmanship or defective products. Many contractors offer warranties for their work, as do most manufacturers.
Work warranty: Many contractors will offer a warranty or guarantee on the workmanship as agreed to in the beginning of the project.
Product warranties: Countertops, cabinets, appliances, flooring, sinks, faucets and other products used in the kitchen remodel should come with their own warranties.
Communication
There is nothing more frustrating than being in the middle of a kitchen remodel and unable to get a hold of the contractor. The quantity and type of communication should be agreed upon before the project starts.
How project updates are communicated: Contractors should provide regular status updates on the project so homeowners feel confident that things are moving along.
How project problems are communicated: Consumers should clarify how they expect to be contacted if an unexpected problem arises. Will the contractor gain your approval for fixes verbally or through email?
Emergency communications: Clarify the contractor's best method of communication in case there is an emergency, such as a leak.
Care
In order to avoid problems, make sure the contractor and their employees understand the importance of cleanup. A reputable contractor will clarify their daily and end-of-job cleanup processes and if there are any costs involved.
Daily cleanup: For safety reasons, contractors should never leave tools and other dangerous materials lying around at the end of the day.
End-of-job cleanup: Be sure to clarify how any trash, old appliances, cabinets, etc. will be disposed of and if there is a cost associated with their disposal. Also, if a dumpster is required, be sure it's not parked on the lawn or in the way of your vehicles.
Respecting the home: Clarify with the contractor the rules regarding the rest of the house. For instance, if workers can use the bathroom or if they must remove shoes in certain areas. And make them aware of any pets that must be kept indoors.
What are the different types of kitchen remodels?
Kitchen update
A kitchen update focuses on renewing existing cabinets and countertops, but not major repairs or a full renovation. Updating often includes cabinet refinishing or cabinet re-facing. Refinishing entails removing, refinishing and reinstalling the original doors and drawer fronts back. Re-facing involves installing all new doors and drawer fronts onto the existing cabinets and drawer boxes.
Kitchen renovation
A renovation will make changes and repairs to bring a kitchen up to date and will also renew or replace existing cabinets, countertops, lights, floors and appliances.
Kitchen remodel
A kitchen remodel involves a change to the structure or layout of an existing kitchen during an update or renovation, such as removing walls or changing the kitchen layout.
Custom kitchen design
A custom kitchen design is often begun from scratch, with no pre-existing kitchen, and designed to the consumer's expectations.
Who should consider remodeling their kitchen?
Homeowners
Kitchen remodelers will benefit homeowners who are interested in updating, renovating or remodeling their kitchen and are not intending to take on a DIY project.
Commercial kitchen owners
Restaurants, take-out stores and even food trucks needing a kitchen update can take advantage of kitchen remodelers. These consumers should be sure to hire a contractor with experience in commercial construction.
Home kitchen designers
Designers working for homeowners who are planning a kitchen renovation or remodel, or designers working for builders to design new kitchen layouts may enlist the services of a kitchen remodeler.
Commercial kitchen designers
Kitchen remodelers can assist designers who create restaurant or other commercial kitchen spaces.
Thank you, you have successfully subscribed to our newsletter!
We value your privacy. Unsubscribe easily.
Expert reviews for kitchen remodeling companies

Granite Transformation's main business is granite and quartz countertops. However, they also offer the complimentary services of cabinet re-facing and tile backsplash installation. The company serves over 27 states as well as four Canadian provinces.
Read More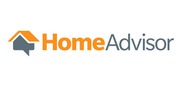 HomeAdvisor is a free online service that provides reviews and search tools for consumers to find home improvement professionals. The site also serves as an educational portal for home improvement projects.
Read More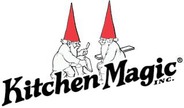 Specializing in cabinet refacing, new cabinetry, backsplashes, kitchen storage accessories, and luxury countertops, Kitchen Magic provides advice and education to consumers on their website. With its headquarters and showroom in Nazareth, Pa., the company serves eight northeastern states.
Read More

Case has been in the kitchen remodeling business for more than 55 years, serving the District of Columbia, Maryland and Virginia areas.
Design process: Case Design has in-house designers who custom-design a kitchen for the existing space. Designers use the latest technology to help consumers visualize the finished kitchen.
Design ideas: Case Design's website offers a graphically enhanced design experience, displaying previous work so consumers can understand their many options.
Remodel team: Case Design provides a full team that includes project developers, designers and craftsmen who specialize in each phase of the process.
Additional services: Consumers requiring more extensive work beyond the kitchen can use Case Design for room additions and other major home-remodeling projects.
Online Chat: Online chat is available for quick questions, a convenient feature for consumers who are considering a kitchen remodeling.
Best for: Homeowners and commercial kitchen owners who have not hired an outside designer.

MyHome is full-service design and remodeling company serving the greater New York City area. The company is owner-operated and enlists the services of design professionals and skilled tradesmen.
Unique process: MyHome has a documented, unique full-service remodeling approach. It starts with a free consultation and ends with a quality assurance check.
Showroom: Consumers can visit the MyHome showroom in New York City for design inspiration and to talk with company representatives. The showroom offers a hands-on experience of the products and full-scale display kitchens.
Warranty: The company offers a five-year labor warranty in addition to product warranties.
Commercial renovation: MyHome has experienced in commercial renovation, including kitchens. The company offers professional guidance on commercial renovation plans.
Additional services: In addition, MyHome offers other remodeling products and services including flooring, painting, and bathroom renovations. MyHome also uses green building materials for customers who request them.
Best for: Both homeowners and commercial business owners looking for a variety of options and services.

Kitchen Plus was established in 1992 with the goal to help customers remodel their living spaces. The Seattle-based company provides kitchen and bathroom remodeling fixtures as well as accessories and design guides for home offices and entertainment spaces. Cabinet refacing services are also available.
Custom cabinets: Take a look through the available designs, and talk with specialists about what suits your kitchen space the best.
Repairs: Get in touch with the professionals at Kitchen Plus who will make repairs on your cabinets or other kitchen fixtures, while ensuring the job is done right.
Structural redesign: Kitchen Plus works with clients to redesign the structure of a kitchen, bathroom or office to improve the size and functionality of the space.
Discounts offered: Kitchen Plus routinely has sales with deep discounts on remodeling projects.
Free in-home consultations: Consultants will walk through your home and discuss design options with no obligations.
20 years of experience: Kitchen Plus has grown since 1992 to become one of the most trusted names in the business.
Best for: Homeowners who want to remodel their kitchen, bathroom or both, and business owners who need to upgrade their office spaces.

Kitchen Tune-Up is a kitchen remodeling franchise. Founded in South Dakota in 1988, there are now more than 170 Kitchen Tune-Up locations all across the country.
Trustpoints: Kitchen Tune-Up lists their trust points on the company website, reflecting their commitment to excellent workmanship and customer service, including a work guarantee, on-time service and a clean work area.
Kitchen Tune-Up Wood Reconditioning: This signature service involves refinishing and reconditioning wooden cabinets to like-new condition. This is a fast, affordable way to update and refresh older kitchen cabinets.
Kitchen Tune-Up Design Tool: This online tool allows consumers to design their kitchen. While it does not allow layout changes, consumers can match cabinet, countertop, flooring and appliance colors and styles.
Financing: This online tool allows consumers to design their dream kitchen. While it does not allow layout changes, consumers can match cabinet, countertop, flooring and appliance colors and styles.
Charity: Kitchen Tune-up donates old cabinets, appliances and other usable kitchen items to Habitat for Humanity and the Salvation Army.
Best for: Homeowners looking for an affordable alternative to a complete kitchen remodel.

Hammer & Hand is a general contracting company located in the Portland, Ore., and Seattle areas. Established in 1995, the company works with area designers, architects and tradesmen on commercial and residential construction and remodeling projects.
Read More

TDS is a Madison, Wisconsin-based company that has been in business since 1985. It's a full-service firm, providing both design and construction.
TDS Custom Construction Process: A downloadable document explains the process in detail, including consultation, design, budget, and construction. In addition, the processes for changes, delays and communication are also clearly stated.
In-house designer: TDS has its own in-house Certified Kitchen Designer, who specializes in space planning and has extensive knowledge of building codes.
Green materials: TDS offers a selection of green and sustainable building materials. And it specializes in incorporating green elements, such as natural lighting, into their designs.
Charity: The company is active in the community and sponsors several local charities and civic groups. It also participates in local festivals and events.
Other services: Besides kitchen design, TDS also specializes in high-performance homes, historic restoration work, and universal design.
Warranty: All work comes with a one-year warranty, and the company checks in with consumers after six and 11 months to verify the project's success.
Best for: Homeowners looking for sustainable remodeling options and additional planning tools.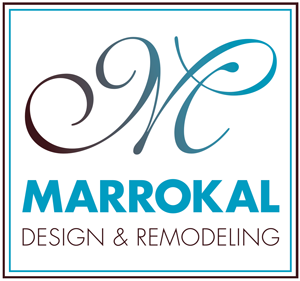 Marrokal is a 30-year-old San Diego remodeling company. It's owner-operated and has won several local awards for its remodeling services.
Design center: The Marrokal Design Center is a 4,100 square foot space that combines a showroom with a creative space where Marrokal designers meet with consumers to discuss design ideas.
Online gallery: Consumers can browse the extensive online gallery. Client testimonials also help consumers learn about different approaches to remodeling and how Marrokal addresses them.
Live seminars: Marrokal runs a series of seminars throughout the year on many topics such as kitchen design trends, the home of tomorrow and outdoor living spaces.
Other services: The company also designs and builds whole-house remodels, room additions, and outdoor living areas, including outdoor kitchens.
Videos: The website has a full library of videos on many topics, such as selecting the right building materials, remodeling tips, interior-design advice and choosing the best countertops.
Best for: Homeowners looking for a company that will oversee the process from designing to building.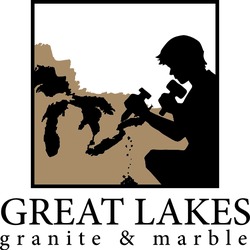 Great Lakes Granite and Marble was founded in 1989 to serve the greater Michigan area. The company is the only fabricator in Michigan that is accredited by the Marble Institute of America.
Variety of materials: Thanks to suppliers in Brazil, Italy, Spain and Singapore, Great Lakes offers 1,700 countertop materials from which to choose including granite, marble and quartz.
Kitchen design tools: The Great Lakes website boasts an interactive design module that allows you to select a kitchen design and customize the colors to see how your choices will look together. The site also has instructional videos that show how to seal, remove stains and care for granite counters.
Diverse projects: The company offers a full portfolio of kitchen renovations; it also works with bathrooms, fireplaces and flooring. To maintain quality workmanship and the largest possible number of products, Great Lakes has a 23,000 sq. ft. fabrication facility, and 24,000 sq. ft. warehouse.
Stone university: Learn more about the industry and materials via Stone University, and collect your Natural Stone Certification.
Sinks: Great Lakes carries a line of high-quality stainless steel sinks to go along with your new countertop.
Best for: Homeowners who are upgrading their kitchens or contractors who are building a brand new home.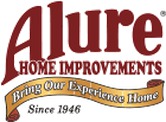 Alure was founded in 1946 and is still a family-owned company serving the Long Island, New York, and Metro New York City areas.
Financing: Alure helps consumers obtain financing for home-remodeling projects. An easy-to-use link on the company website simplifies the application process.
Projects near you: A virtual map on the website shows the location of projects the company has completed in your area. You can sort the map by project type.
10-day kitchen: Consumers who are not removing walls or changing the layout of their kitchen may be able to have a remodeled kitchen in 10 days with this full-service option.
Showroom: The company showroom has full-size room and product displays. A video link on the company's website also provides a tour of the showroom.
Other services: Alure is a full-service contracting firm that designs and builds kitchens, baths, sunrooms, as well as installs windows, siding, tub liners and roofing.
Best for: Homeowners and home kitchen designers looking for a full-service remodeling company.
Compare Reviews for Top Kitchen Remodeling Companies

MyHome
Read Expert Review

MyHome is a New York city remodeling agency that involves the customer in the entire remodeling process. They offer free in-home consultation, a 3D rendering of the remodeling and a post-construction consultation.

TDS Custom Construction
Read Expert Review

Since 1985, TDS Custom Construction has provided homeowners in Madison, Wisconsin, a greener and more sustainable approach to kitchen remodeling. They are well known for their custom cabinetry and green renovation techniques.
Disclaimer
Information in this guide is general in nature and is intended for informational purposes only; it is not legal, health, investment or tax advice. ConsumerAffairs.com makes no representation as to the accuracy of the information provided and assumes no liability for any damages or loss arising from its use.
Thank you
Keep an eye on your inbox, the latest consumer news is on its way!