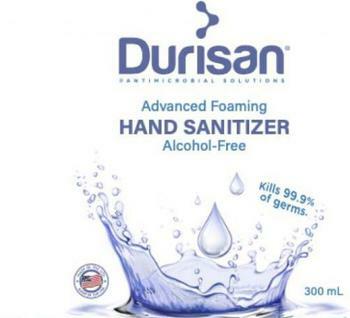 Durisan is recalling various lots of Durisan Antimicrobial Hand Sanitizer, Non-Alcohol products in various sizes.
The products may be contaminated with Burkholderia cepacia complex and Ralstonia pickettii.
There are no reports of adverse reactions from customers to date.
A list of the recalled products, packaged in sizes ranging from 18mL credit cards, to bottles sized in 118, 236, 300 and 550 mL and 1000mL wall mounted dispenser refills, and shipped to selected retailers nationwide, may be found here.
What to do
Customers who purchased the recalled product should destroy it immediately.
Consumers with questions may contact Durisan at (941) 351-9114, 8:30 am - 4:30 pm (ET) Monday through Friday or by e-mail at customerservice@durisan.com.