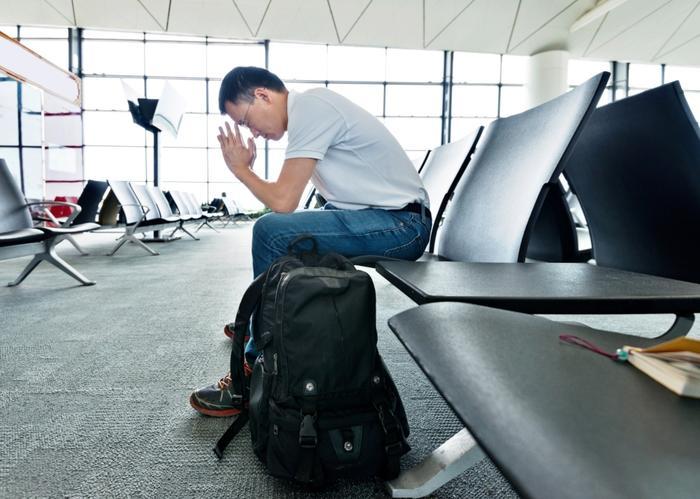 Airlines have been served notice that what happened with the great Southwest Night Before Christmas meltdown can't happen again.
Senators Richard Blumenthal (D-CT) and Edward Markey (D-MA) have introduced two new bills – the Airline Passengers' Bill of Rights and the Forbidding Airlines from Imposing Ridiculous (FAIR) Fees Act – imploring Congress to set things right once and for all.
"Airlines need to be given some incentives to do the right thing and consumers need protection," said Blumenthal, calling the expenses and hardship from recent delays and cancellations, "just one example of what happens every day to many consumers across the country because they have no bill of rights right now."
In Blumenthal's mind, this couldn't be simpler – or more bipartisan. To him, this Bill of Rights provides practical, tangible guarantees that would ensure airlines provide passengers with fair compensation, refunds, and recourse in the event of airline-caused flight delays and cancellations. 
"If Southwest faced these kinds of potential penalties and consumer class action, it might have updated its IT system," Blumenthal said. "It might have revised its point-to-point travel system. And it would have done the right thing voluntarily rather than incur these humongous disruptions and expenses to its consumer. There's nothing Republican or Democrat about being stranded in an airport."
The latest winter storm showed that airlines are being more responsive already
As anyone who's observed part of this week's news cycle knows, winter storm Mara that blasted the South, canceling thousands of flights and sending airlines that fly Southern U.S. routes into we-can't-let-what-happened-to-Southwest-happen-to-us mode. 
Southwest to its credit responded quickly issuing weather waivers that allowed passengers to reschedule their flights at no cost. American did the same.
New expert suggestions on what stranded passengers can do
Mother Nature doesn't always broadcast her intentions, but it's evident she hasn't been happy lately. According to new numbers from the Bureau of Transportation Statistics, 20.12% (144,515) of all flights in the U.S. were delayed in 2022, up from 16% (86,307) in 2021 – a huge swing that impacted more than 60,000 flights and all the travelers who planned to be on board those flights.
United Airlines' CEO has already sent up a flare, warning that more disruptions are ahead. Until all of this is resolved, however, travelers don't have that many good options.  
For any hesitant traveler, the standard issue rules of the road (er, sky) still apply – fly nonstop and use only carry-on bags. ConsumerAffairs found a couple of additional new tricks that might help travelers out if a cancellation happens to them.
Clint Henderson at ThePointsGuy recommends that those who have to check bags should use Apple AirTags in their luggage. However, AirTags only work with Apple iPhones, leaving Android users out in the cold – to a degree.
Android users could always use something like PingTag which would allow airlines (or other kind souls) to scan a QR code sticker on a bag and send a message directly to the flier. 
Henderson also recommends that before heading out, check your credit card benefits.
"Your credit card may cover any extra expenses you incur during long delays or cancellations," he said.
Blake Walsh, travel expert at Travel Lens added that because getting through to an airline's customer service department can take forever, stranded travelers should use social media to their advantage.
"Sadly, not all customer service teams are as helpful as they should be and getting in touch with them via a phone call isn't always easy," he told ConsumerAffairs.
"Airlines value their reputation on social media and platforms like Twitter are a great way to get in contact with an employee. If you do use Twitter to reach out, then it's important to remain polite and calm as this will work in your favor."