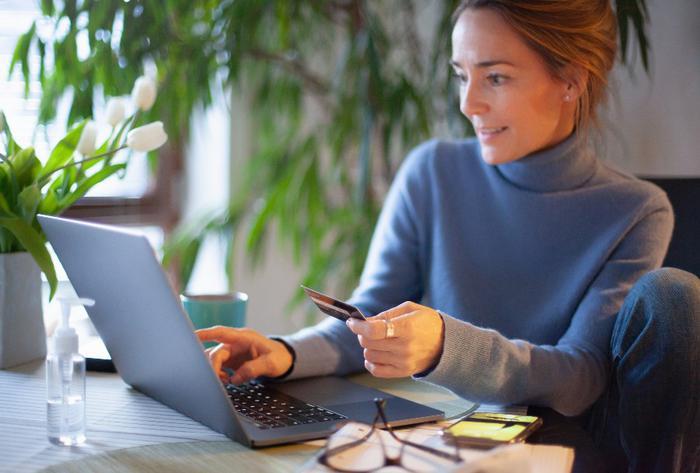 While Amazon has been prepping shoppers for the holiday season for months now, its Black Friday and Cyber Monday sales were expected to be the main events of the big holiday shopping weekend. 
Now, with five days of sales in the rearview mirror, Amazon is reporting that hundreds of millions of products were purchased over Thanksgiving weekend. 
"This was a record-breaking holiday shopping weekend for Amazon," said Doug Herrington, CEO, WW, Amazon Stores. "Customers shopped millions of deals this weekend and we have many more amazing deals to come." 
Holiday shopping – and savings – aren't over
Despite the big shopping days having come and gone, it's not too late for consumers to cross everyone off their gift lists – and save money while doing so. 
Amazon said it will release new deals on potential gifts every day for the remainder of the holiday season. Everything from air fryers, clothing, and wireless headphones will continue to be discounted over the coming weeks. 
If you're struggling to find the perfect gift, Amazon has curated several gift guides to make shopping easier. There are lists for fashion, popular internet items, home goods, most-loved gifts, stocking stuffers, and electronics. 
Amazon's Holiday Gift Guide has also been ongoing throughout the holiday season. Shoppers can sort gift ideas by age or gender, and also get gifting tips from social media influencers.
Additionally, consumers can search through Amazon's gift card inventory, which includes Amazon gift cards, as well as options from other leading retailers, such as DoorDash, Apple, Google Play, Bath & Body Works, and more.  
Easy returns, faster deliveries
While there's still plenty of time to order gifts and receive them in time for the holidays, Amazon has rolled out new delivery – and return – options for customers this holiday season. 
In terms of shipping, shoppers can now choose items to be delivered either same-day or one-day shipping. Currently, there are hundreds of thousands of items that can be delivered to consumers' homes in just a few hours, while over 20 million items can be shipped in just one day. 
Same-day shipping is currently available in more than 90 metro areas across the country, including Atlanta, Chicago, Dallas, Las Vegas, Phoenix/Scottsdale, Seattle, Miami, Baltimore, Charlotte, Cincinnati, Washington D.C., as well as other major cities. 
The return process has also been updated, making the process easier – and valid for much longer. Now, any items bought between October 11, 2022, and December 25, 2022, will be eligible for return through January 31, 2023. 
Returns are free to process, and shoppers can now drop off any items for return – with no label or package – in person. Local Kohl's, UPS Stores, and Whole Foods are currently accepting Amazon returns.