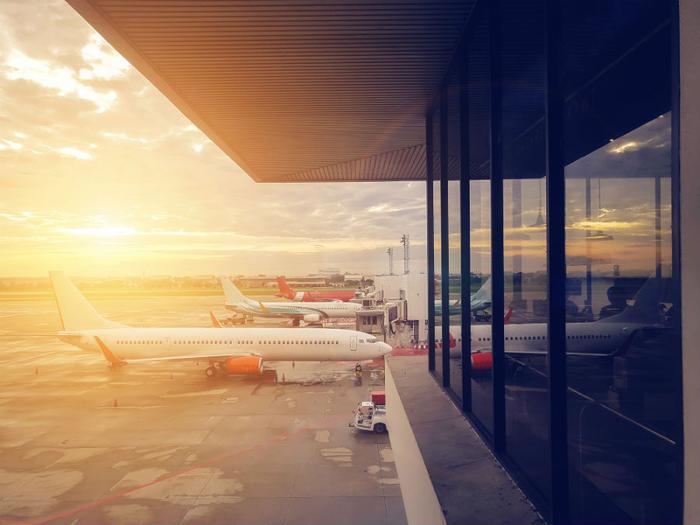 Major airlines have banded together and released a wish list of regulations that the industry would like to see the Trump administration repeal -- many of which were originally designed to protect travelers.
If those wishes come true, the protection that travelers have gotten used to will move to the back of the plane. Gone will be dozens of rights travelers have enjoyed in recent years -- from the option of deplaning a flight that's sat on the tarmac for more than three hours to seeing all taxes and fees in an airline's advertised fare.
"The lesson for us in Washington is to remove all onerous burdens," said Derek Kan, the Department of Transportation's (DOT) undersecretary for policy, in explaining the Trump Administration's goal.
While Kan emphasized that regulations that are "critical for safety" will "remain untouched," the DOT's viewpoint is that there are a number of regulations that "do not seem to have a cost-benefit" justification.
Deregulation would "gut" consumer protections
Airlines for America (A4A), a D.C.-based trade association and lobbying group that describes themselves as "advocates on behalf of its members to shape crucial policies and measures that promote safety, security and a healthy U.S. airline industry" appears to be the pilot of this effort.
The organization wants to see more than 30 regulations abolished, and it has the wind of all the major airlines beneath its wings, too. The group's members transport more than 90 percent of U.S. airline passenger and cargo traffic.
Flyer advocates see a different picture, however. "There is nothing wrong with trimming back unnecessary regulations, but airlines now want no regulation or self regulation," Paul Hudson, President of FlyersRights.org and member of the FAA Aviation Rulemaking Committee, told ConsumerAffairs.
"That would gut the few consumer protections passengers have. And oh, airlines of course want to keep regulations that help them like prohibitions on foreign competition, antitrust exemptions and effective bars on new airport construction to relieve congestion."
How this may affect your next flight
Among the list of potential regulations the airline industry might be looking to reverse are consumer rules that the DOT put in place in 2011 under the Obama administration. They include:
A passengers' ability to hold a reservation without payment, or cancel a booking without penalty, for 24 hours after the reservation is made, if they make the reservation one week or more prior to a flight's departure date;

An airline requirement to promptly notify passengers of flight delays of over 30 minutes, as well as flight cancellations and diversions;

Restrictions that prohibit an airline from increasing the price of passengers' ticket after it is bought;

A requirement that all mandatory taxes and fees must be included together in the advertised fare;

A requirement that airlines and ticket agents have to disclose baggage fees to consumers when they book a flight online; and

The tarmac delay rule, which currently gives passengers the option to deplane if the plane they're on was sitting on the tarmac for more than three hours.
"Airline passengers have rights, and they should be able to expect fair and reasonable treatment when booking a trip and when they fly," U.S. Transportation Secretary Ray LaHood said when the new rules were established. "The new passenger protections are a continuation of our effort to help air travelers receive the respect they deserve."