Consumer Complaints and Reviews

Jeremy ** familiarized us with the variety of products available from Andersen and helped us choose products that fit our application. He also did the measurements which as it turned out were perfect. Sliding door and 3 windows were installed in about 4 1/2 to 5 hours and left sparkling. Our team, Boris, Nick ** and Valentin ** installed everything, cleaned up and hauled away the old windows and scraps. They even vacuumed and swept the garage! I believe the directions we were given to prepare our home for the installation sped up the procedure for all of us. Very professional, we are pleased.

My husband and I had a rep from Andersen come out. We were very excited and signed to have our deck doors replaced. Soon after we found my husband had serious kidney problems. I tried contacting our rep. We never had any work, measurements... Nothing. I tried to explain our situation, but Andersen still insisted on charging us because we went over allowed days to cancel. We tried to contact our rep... things were a little upsetting with our medical news. Andersen did absolutely nothing. Again other than the one day the rep came... we had no one else come out to measure for doors. They were not friendly or caring. We are paying for Nothing!!!

Andersen has been great supporting us through our journey we are having with their local dealer. We thought we purchased "top of the line replacement windows" and were sold new construction windows. We tried to do the best we could to install them and when the Andersen reps came out to look at the poor fit and windows not aligning, we were told we were sold the incorrect windows (nothing we did during installation). Went back to dealer and were given a small settlement (doesn't even equal the replacement of three windows and we purchased 11 windows, which we are still paying off!). We had to retrofit windows and add trim which doesn't match our home. We need to order correct windows for front of house so it looks half-way uniform -- which will cost us even more. We are just trying to keep our house looking nice.

I too bought 22 windows this year. I spent so much money for this to be such a bad experience. I wish I would have done more research. My windows are not completed in 3 weeks now. No one has been out to look over this project. I have told the office to have my sales rep call me. And I have tried calling him as well. I'm short one window and a screen was placed on my slide window already damaged. I spoke to them about these issues and nothing has been done thus far. I'm really disappointed in the level of professionalism they have shown so far. To be continued...

I called for a 9 window estimate on my house and was told it will take 1 to 1 1/2 hour presentation because I have to get back to work. It took them 2 hours and the pressure selling technique is way too nasty. Not only did the rep not shook our hands after, they are really not a typical sales rep where I came from. Will never deal with that company again.
How do I know I can trust these reviews about Andersen Windows?
719,335 reviews on ConsumerAffairs are verified.
We require contact information to ensure our reviewers are real.
We use intelligent software that helps us maintain the integrity of reviews.
Our moderators read all reviews to verify quality and helpfulness.
For more information about reviews on ConsumerAffairs.com please visit our FAQ.

Had several Andersen Windows installed in 1990 that were showing condensation on the room side of the inside pane of glass. Called customer service who gathered the necessary information from me and then walked me through troubleshooting the problem. The nice girl told me to take my time going through the proper steps of troubleshooting. Finally she reached the conclusion that the glass had warped and I would need to replace the sashes involved. There were 6 of them. She stated that because of the age of the windows, they would not be under warranty but the technical people would contact me within 2 business days and let me know the replacement cost.
Well 2 days later, they called, again explaining to me what the problem was and what they could do for me on the replacements since this appeared to be a manufacturer defect. I was very happy with the final outcome. He stated it would be about a week and a half before I would receive the replacement sashes. I would recommend Andersen Windows for beauty, cost, and A+ customer service.

November 2016 I had six Andersen 400 Series Woodwright Double Hung windows installed. Winter has arrived and I am finding them to be very drafty. There is frost on the inside of the window near where the upper and lower sash meet, indicating that cold air is leaking through at this point. I have older non Andersen windows in my house that do not have this condition. Also, I have been very disappointed with the lack of soundproofing these windows offer. Again, my older windows are much quieter. I am very disappointed with the Andersen Series 400 Woodwright windows.

Bought 22-23 new windows in 2010 and 2011. All the windows have become spotted. They have been cleaned with standard commercial store bought cleaners only. Both batches are spotting on the front surface. No instructions were given on special cleaning restrictions or requirements. They denied responsibility. They will replace one window to analyze. I have nine older Andersen windows which have been cleaned with the same technique and materials and not affected. I believe it is a product defect of the coating on the external surface. I am not willing to accept their reasoning. Their labs which can test them, independent of Andersen.

We purchased a newly built home in 2015. The first winter, we noticed that all our fixed pane windows have severe condensation problems, not on the glass where you would expect them, but in the corners, where the jambs meet the sill. We have ice build up in these corners. We have tried to adjust our humidity levels and even go below the levels suggested based on temperatures, and still have Ice build up and puddling. I called Andersen last winter and was told that the Andersen 100 windows were never meant to be used in MN. A representative from Andersen later came to our house and told us that the 100 Series was appropriate for MN winters. In my opinion, and from hearing from our neighbors who have the same windows, these 100 Series windows should not be put in MN homes.

Ordered replacement window at Home Depot. When picked up, it had been dented along the edge of the window. Home Depot ordered another 4 weeks later, go to pick it up. No window. Here Anderson says they will not replace the window and will only give me a replacement part. Not my problem. Why should I have to repair a replacement window I paid for? Not going to happen. Told H.D. to keep it. Will never order Anderson again, especially with the terrible quality of their replacement windows.

My husband and I built a new home this year and have been living here for only 6 months. We decided on Andersen 100 SERIES based on recommendations from builders and the building supply company staff. They really are junk! We noticed right away that they wobble Side to side in the frame. We were told that is on purpose so they can be cleaned easier. Two had broken latches - which a Service man did come and look at and then sent us new latches. Now fast forward 6 months... It is now December - All of our Windows have ice on the inside... even our Wood jams have ice, you can feel a cold breeze just standing next to any of them. The patio doors are just fine.
We called to the building supply and they gave us the Andersen contact. We called there and were given a runaround... They said they don't send a Service person out (not sure why this changed in the last few months), then tried to blame on humidity, curtains, and faulty installation. We did a humidity test - which is fine. We don't have curtains and the installation is not the issue - They are junk! I can't believe we spent over $10,000 On such junk and then Andersen will not even stand behind their own product. I could go on about the multiple Contacts we've made with their Customer service, but instead I have all the encounters written down in case we decide to pursue a different approach - I will not ever recommend these Windows to anyone and I plan to be very vocal about the awful Customer service. They seem to tell you what you want to hear, but once they have your money they no longer care!!!

I had purchased a custom color (Black) and expected an easy installation. Extensive assembly was required with me having to drill the door for the lock set. Drilled the hole in the wrong area. Owned up to the issue and contacted customer support asking solution as I must not have been the first to make the same error. Received lame ass assistance on the phone, and was told to email the organization. Was told that I would have to contact a senior account representative, at the same email address. Gave up trying to contact the organization as I got tired of their responses, and waited for them to follow up with me, which never happened.
I returned to Home Depot to see if they had parts to adapt and found an open box to review the parts, and looked at the display unit and found out that the header part, exterior door frame at top of door housing, was the incorrect size. Called to discuss my concerns and was again left on hold. Figured that I was going down the same path and cut loose. On a weather permitting basis, I am going to Lowe's and going to purchase a Larson BayBreeze Door to replace this pile of crap. I would strongly recommend that you not purchase the Series 2500 Door, unless you have several drinks and hire a contractor to install it. Do not walk away, but run away from Andersen.

Buyer beware! Never buy Andersen products! We paid $14,000.00 to have three sets of junky andersen doors installed in our home. The doors are garbage. The locking mechanisms are jammed. The gaskets fell off. The hinges are wobbly. The doors will not stay closed. Home depot claims they cannot get parts from andersen. Andersen customer service could not possibly care less and basically told me "tough luck". My sincere advice to all consumers is that you should never buy andersen products. Read the reviews and heed our warnings! You can never claim that you were not warned. Never buy andersen products!

Love how this door looks but doing DIY has been horrible! The instructions are the worst ever. Doesn't tell you much at all on how to properly install or check fit. We asked our builder friend to come and check it out. He was the one who told us how to adjust the wheels. Not the instructions. For the price we paid for this door we will be going to another maker when we build our living room. This isn't our first DIY, been doing them for 20 years and this door/maker's instructions really suck... Don't and won't recommend to anyone ever. Home Depot was great at getting the door here on time and the employees were a great help.

Less than a year ago I spent $6,500 on a set of Andersen 400 series French doors and a 2nd single 400 series door as well as matching screen doors. They are absolute garbage. I have replaced the screen piston mounting screws a dozen or so times because they keep breaking off, the outside door handle has fallen off numerous times and will not stay tight. About 10 months after purchase the latching mechanism began to fail and I would find the door open for no apparent reason.
After blaming people for leaving the door open or not latching it, I found that the latch would grab by about 1/16 and just bumping the door and a gust of wind would cause the door to open. I contacted Andersen customer service who gave me a file number for reference and emailed me a PDF document to locate the product ID code so I can provide it to customer service and have someone check out the doors.
The PDF is useless as it vaguely lists different places the product code may be. It may be etched in the glass, it may be on the door frame, but no definite explanation as to exactly where to find this code. I emailed this concern to customer service 2 days ago and still have not heard from them. In the meantime the door remains broken and I have to lock it every time I use it to keep it from opening on its own and my dog blasting through the screen door. What a waste of money. I thought I would spend the money to get a quality product but at the end of the day it is just overpriced and over-hyped garbage. The old junk door I replaced at least stayed shut.

We went into this with no expectations and an open mind. The thought that a sales person/consultant will be coming into our home to perform a routine sales act to gain commission was the first judgement mistake we made. This was far from that... The Consultant (Michael **) was prompt, well mannered, very detailed, extremely knowledgeable of the materials used on the windows, the manufacturing plants, along with the complete history of Andersen Windows as a whole...
Some may think that too much information is unnecessary, but they are wrong... Questions can be automatically answered if you allow the time to hear it from an actual person rather than a youtube video.
The consultation is a minimum 90 minutes, so I will suggest that you allow this time and more to get a clear understanding of the company you are investing in and allowing into your home. Having window experience as an installer and hearing the steps being taken during an installation was comforting with my family and I, as we have a new addition to our family/home (grandchild) and the demolition during this project was going to be a great concern.
Whether we were going forward with the final installation or not, I would definitely recommend anyone that needs a window/door improvement project to have a consultation with Andersen Windows. Quality material along with Number 1 customer service is the reward you will receive with Andersen Windows and my family and I greatly appreciate the time and efforts taken by the entire Andersen Team.

CHEAP CHEAP CHEAP! I purchased the 2500 series Andersen Storm door from a Big Box store. It is a completely cheap piece of garbage. Problems: Instructions are terrible with bad descriptions and wording that portrays building a nuclear submarine. KEEP IT SIMPLE ANDERSEN, it's just a screen door.
Screws that come with it are not the same bit size, and are inadequate for the job they should perform. I am a contractor and have years experience performing this type of work. DO NOT WASTE YOUR MONEY ON ANDERSEN PRODUCTS. I will never waste my money buying their junk products.

When we purchased 17 (big bucks) Anderson windows 40+ years ago. We were young and always researched the best available products. We were lead to believe that these windows were warranty for life. Now having problems with 2 thermo windows not being properly sealed between the panes, we are told that the warranty is only for 20 years. This is not only deception, I consider this fraud. We would strongly suggest that anyone not even consider buying Anderson Windows. Anderson doesn't really care about the consumer. I am now a 75 year old victim.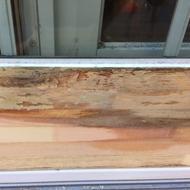 I have Andersen windows and doors throughout my house and so does my family. When we purchased them I thought that they produced a quality product that would last. I have a 400 series sliding door that rotted from the inside out. My door is one of many. When I removed the laminate from the door I could see that the wood piece used in this door was damaged. It was not flat or smooth and a chunk was missing where the door failed. It is simple science that if you have an air bubble on a laminate surface that is exposed to temperature changes the result is failure due to expansion/contraction and condensation due to temperature changes. This is a simple quality control fix and this piece of wood should never have been used.
Andersen offered to send me a replacement at a 50% discount, however, I can purchase the door at retail for less. They lack quality control and my door is one of many that simply could have been avoided with a visual check. I don't see how they can offer a 50% discount when I can purchase the door at retail for less. Shame on you Andersen! Do your homework people and don't let them take advantage of you! Where are the companies with integrity that you trust?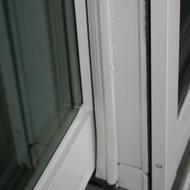 After two attempts at getting a high quality replacement patio door. I finally can report total satisfaction from Renew By Andersen of Livonia MI. In retrospect it really was the fault of the assembly plant in Minnesota. But finally I have what I paid for back in July, 2016.
Original Review
Patio door poor finish on edge - Have had two replacement doors since new install on 07/2016 by Renew by Andersen in Livonia MI. The leading edge had cracks in finish. They replaced it with another door that the edge look as if it had never been sanded before finish was applied. Now waiting on door number three to be delivered today. I will update.

So, my windows and doors are 11 years old, of course Andersen products. I had a problem with a broken door handle and lock, so I call Andersen for some help and I was very happy that I did. I let them know about my problem and within about 10 min I was told that they would send someone out to fix my problem. WOW. Now that's the way to treat a good customer. Thanks Andersen. I will be buying more of Andersen products again.

These windows are a nightmare to wash. With our new construction we purchased 24 double hung 400 series windows. We always felt Andersen windows had good reviews and that was the way to go. We wanted something we could tilt in and wash rather than getting on a ladder. They are almost impossible to tilt in due to the channels that hold the window in place. It's almost impossible to maneuver. I am strong and I still cannot manage to do this. Well, hire the window washers which is something we wanted to avoid. I would not recommend these. We are sorry we spent so much money on a product that is inferior.

I ordered $1000.00 worth of replacement screens. They came 3/4 were bent and in worse condition than the ones I was looking to replace. The few that were not broken broke when I tried to install. Either the tension bar across the middle of the screen fell out or the small tab used to hook to window broke. I have spent at least 3 hours trying to my refund. I was credited $345.45 still trying to get the difference. Try calling them and see how long it takes you to talk to a person.

In August I wrote a review about Anderson Windows and my experience with them. Since that time I have had contact with Jay Lund, CEO of Anderson Corp. He listened to my problem and immediately started the ball rolling. A technician has come out to my home and new windows were ordered for all windows with a problem. Thank you, Mr. Lund! It is nice to work with someone that stands behind their products and responds to a customer.
Original Review
In 1992 I built my home with 97 Andersen Windows. Several of the windows failed and leaked and I replaced them myself. In 2007 I called Andersen because I noticed approximately 10 windows where the seal had failed and the glass was becoming cloudy. I called Andersen and they sent a service rep out to do a repair. Of course I thought Andersen knew what they were doing so I left them to their devices. Since this was a summer home I was not present when the repair was completed.
After the terrible winter of 2014 I noticed numerous seals had failed horribly. The glass was not just cloudy but had turned blue, green, gold. I called Andersen and of course they would not do anything for me. Later that year I had a contractor at my home and he noticed that in the bottom left hand corner there was a small hole in all windows that the seal had failed. Of course I never thought back to the Andersen repair and thought someone had vandalized my home. I called my insurance company and they sent an engineering service out to evaluate my windows. After a thorough inspection I was told that the holes in the windows were made by a drill and that Andersen had previously used this as a fix when seals were broken to release the gases between the panes.
I immediately called the service tech that was sent by Andersen and he confirmed the conclusion of the report. He told me once the hole was drilled they filled it with clear silicone. Now what reputable company would drill a hole in glass to release gases when the gas is there for a reason? Andersen destroyed my windows with their quick fix and now they will not stand behind them. They offered to sell me new windows at full price instead of replacing the ones that they advised their service technician to ruin!!

Your bay window is lousy!!! Wake up every morning to a beautiful view of my gardens through your lousy window that is cloudy and the broken seal has caused it. It was installed by a professional contractor but your company tells me "tough luck" it won't happen that Andersen will replace or fix it. I will never buy another Andersen and I will tell this story to anyone who I can tell. You think I asked for millions. It is only one window of three sections. So sorry I spent the money on a name I thought would stand by its product.

Re "Renewal by Andersen" of One of the 4 Andersen windows in a bow arrangement has condensation between the panes and I sought an estimate to replace the glass. Sales person had absolutely NO interest in repair insisting that the ENTIRE unit be replaced at some $10K. In the process he questioned the efficacy in blocking the cold of the existing older Andersen unit and bad mouthed the 14 windows that I had recently installed by a locally owned competitor. When I reacted negatively to the cost he then pulled the usual "to keep the crew busy we can give you a discount if you have it done some 6 to 8 weeks from now". Alleged discount was only 10%. I contacted Genesee Glass and Mirror to do the repair work.

A year ago, I ordered an Andersen "gliding" patio door from Home Depot. When it arrived several weeks later, Andersen had shipped the wrong door (the order from Home Depot was correct). Several more weeks later, the correct door arrived and it was professionally installed. However, two screws securing the handle to the frame were too long, causing two "dimples" on the opposing door frame. The installer said he used the screws supplied by Andersen. If that weren't enough, we immediately began experiencing "sticking" problems with the door and within a few weeks, it was unbearable. You could not open this door without seriously throwing yourself off balance. To make a long story short, it turns out that the gliding portion of the door was warped, so another slider was ordered.
Several more weeks went by. When the second door arrived, it was again professionally installed and seemed to be Ok at first, although not perfect. There was still noticeable resistance when opening the door from outside. The problem has gradually getting worse, however, and now the problem is just as bad as the first door. I have been trying to get Andersen to send someone out to take a look at the door. It has been a nightmare. After two calls to confused Andersen phone reps, I was told to call a local door/window repair outfit, and they would send someone out. When I called the local shop, they told me they couldn't send anyone out without direct approval from Andersen. It has been a week now, and so far, no one has gotten back to me.
The last straw was receiving a phone call from an Andersen rep today. I told him the current problem I was having, as well as the entire, tortured history. He couldn't have cared less. Throughout our conversation, he kept leading me with questions that would exculpate Andersen and pin the blame on the installer. Near the end of the call, he calmly informed me that I would be paying for the shop to send someone out. When I asked about the warranty, he coolly told me that it was not under warranty, since it wasn't defect in workmanship. Nice. Run like hell from any responsibility, Andersen.
To cap off the conversation, he told me where I could call a repair shop near me, but gave me a city name that I had never heard of. Turns out, he called the WRONG GUY!! I am not making this up! I asked him if he could please help me anyway, but started giving me excuses why he couldn't, so I hung up on him. Completely useless. NICE CUSTOMER SERVICE ANDERSEN! I will never do business with Andersen again, and I will be sure to spread my story to whoever is in the market for an Andersen product.

I ordered a new part for my Andersen storm door. The hinge side mount which was supposed to come with the hardware...guess what...no hardware. When I called Andersen, I demanded a supervisor, since the person I got was in the Philippines and told me they would send the parts out second day air...and I would have them 5 days later...LOL. When does second day air on a Monday become Friday delivery? I demanded a supervisor in the U.S. She was just as unhelpful. Whenever I asked when I would receive the parts, all she would tell me is that the order would be put in today...basically an **. Why can't anyone tell me when I would get my parts? This company doesn't care anything about their customers...we have your money...so **. I would recommend anyone who needs a new storm door not to do business with Andersen.

We were very unhappy with installs on our sliding door. First install was done in April 2016. The first installer put the door together wrong and left it. Which I called Andersen right after the installer was finished and made a complaint. They had one of their inspectors come down and said "you will have to wait for a new door to be made." That will take up to 8 weeks. In June they came to install the second sliding door, everything looked good. Till two days later the main sliding door came off its track. This does not usually happen.
The inspector came again. This time they said will order new heavier rollers, which they're coming to install July 28. Hopefully this will be the last time they have to come back. The installer owner came by to see the problem on the first install, told us he would try to get some money back. Which they didn't. It is very sad how they can claim to have their own installers but use outside contractors to do their installs. The first installer was from far Rockaway and they put a magnetic sign over it to say Andersen. I know this is how most companies work, but it's a real shame!!!

Worst customer service experience ever. First person I talked to I couldn't understand. Then I get stuck with a "Melissa". She tells me that on my brand new, just installed by a professional installer storm door, that I would have to take door off myself, return it to store, & pay for the shipping for the replacement door. The door was made very shabbily from the company. Several issues with it. I finally get a guy at the home office that took care of things. My upgraded replacement door was just installed the other day. I saw one scratch on the door but didn't want the runaround & hassle so I didn't say anything. The store was Home Depot. They were 110% helpful, the installer was great!!!
The Melissa person would be terminated if I was her boss. Got nothing but crap from her, she was downright nasty & mean, had got so bad I told her if she wasn't going to help me I'd hang up, so I did & called home office. I would not recommend Andersen Windows or Doors to anyone, shouldn't be treated like that. Thank to & hats off to Home Depot!! Thumbs down to Andersen.

Joseph TruiniHome Improvement Contributing Editor
Joseph Truini is a home improvement expert who writes extensively about do-it-yourself home remodeling and repair, woodworking projects and tools and techniques. His work has appeared in several national magazines, including This Old House, Popular Mechanics, Country Living, Woman's Day, and Today's Homeowner. More about Joseph→

The Andersen Corporation is the largest door and window manufacturer in the United States. The company has been in business since 1903.
Wide product offering: Andersen designs and manufacturers an extensive line of high-performance, energy-efficient windows and doors. It has four brands: Andersen vinyl-clad wood windows and patio doors; Renewal by Andersen, a line of low-maintenance replacement windows; Silver Line vinyl windows and patio doors; and American Craftsman vinyl windows and doors, which are sold exclusive through Home Depot.
Sells internationally: Andersen sells windows in Europe, Asia, the Middle East and South America as well as in the United States.
Large online library: Customers can read about how to choose the right products, how to install them and more on the company's website.
Trains installers: Consumers must contract separately with third parties for installation, and Andersen offers certification in installing its products. The only exception is for Renewal replacement windows, which are installed by Andersen's own group of highly trained contractors.
Lots of options: Owners who want to create a custom look can easily mix and match shapes, materials and sizes from the large catalog of available windows.
Online parts store: Owners who want to repair or replace windows and doors can find and purchase parts online through this company's website.
Best for Andersen Windows are best for homeowners, do-it-yourselfers, condo owners, landlords, business owners, and anyone interested in energy-efficient, well-built windows and doors.
Andersen Windows Company Profile
Company Name:

Andersen Windows

Year Founded:

1903

City:

Bayport

State/Province:

MN

Website:

http://www.andersenwindows.com/