Consumer Complaints and Reviews

When I purchased my home in 2010, the existing but new Milgard slider and window was already defective, with extreme streaking on the inside between the dual panes of glass. I called Milgard at that time since the windows were newer but they claimed the warranty went with the original homeowner and not the house. After much hassle and many phone calls, Milgard finally agreed to replace the windows. They were not nice about it. Their customer service at that time was so poor and their attitude so snarky, I was shocked since I had previously assumed Milgard was a good company.
Fast forward 6 years and the slider window they replaced has now become defective again. The streaking is covering the moving side of the slider. It is a complete eyesore and we live on a lake and our views are important to us. Well today when I called Milgard again about the issue in hopes they would stand behind their product and offer us a replacement, they basically told me it's not their problem. They told me I'd have to go through a local distributor to pay for the replacement, or I could go through them at a considerably higher cost.
The representative in the service and quality control was so cold and disinterested; she had a complete lack of concern or even consideration for my concern -- twice now the windows are defective. She never once said, "I'm so sorry for your experience." And she certainly never said that Milgard stands behind their products! They obviously don't and I would say to anyone considering a Milgard product, don't! Try American Vision, Pella or anyone else, but not Milgard.

We purchased windows from Milgard only to find that the windows all had, what I think, sloppy finishing: vent windows misaligned, sealant around sealed units very sloppy. Upon my complaint and after their technician's assessment (he agreed that the workmanship was sloppy), the local Milgard rep stated that "the windows are within industry tolerance levels for workmanship." In other words, the windows are OK. So, nothing was done. Nowhere did I find a statement re: industry tolerance levels. So much for "customer satisfaction guaranteed" as stated in the Milgard brochure.

I built a brand new home 3 years ago and had ordered new doors and windows from Milgard, for about $30,000. My problems started as soon as the products started being delivered with wrong sizes, wrong styles, wrong type, defective etc... our construction was repeatedly delayed for months and months to wait for the right door and window to be built again.
Right after installation the other problems started showing up: the window and door material was deforming, they shrink and expand, crack the stucco, and around the edges gaps started to appear in the walls, water started getting in the walls. They agreed it was poor material and had to be changed. It is now 3 years... and our house has been like a never ending construction site! We have hardly been able to use our patio and backyard. The doors that they finally replaced last month cannot be opened and closed properly! They are cracking and breaking off. The rest of our windows are also have moved and damaged the walls. I honestly am the most patient guy in the world, and I kept thinking that they will correct this, but finally I am tired of it. Thanksgiving and Christmas are just two month away and my family is going to be visiting us... but we are still in limbo.
Please before you buy any Milgard product, email me (**), and I'd be more than happy to talk to you and even show you what you are going to be getting. When you pay so much money, you truly deserve to be treated with fairness. I will keep you updated with the repairs. I am hoping this is not going to be turned into a blog.:))

We built our house using Milgard windows because of their lifetime warranty. The house is 11 years old and several years ago we had three failed units replaced under the program - all went well. However, this year (2016) we had four more failed units and 6 single hung windows that are very hard to operate. In June, we contacted Milgard and got on their schedule to have a service call. 7 weeks later, the serviceman arrived with two of the four units, as the two others were not shipped for the repair. The serviceman repaired two of the single hungs, as he did not have enough items to repair the others. 6-7 weeks later, they replaced the remaining two failed units, but failed to bring items to repair the single hung windows. We are now 5 months into this service request and no date to resolve the remaining repairs. Under Milgard's warranty, they state "Lifetime", but I'm not sure if it's my lifetime, as it is taking forever to get the basic repairs completed.

We purchased a house that is 13 years old and have a large arched window that failed allowing moisture to get in between the panes of glass. I notified Milgard and was immediately told the window was not covered. Their warranty is lifetime only to the original purchaser or 10 years to a subsequent buyer. Since the builder or contractor installing the windows will typically be the original purchaser their warranty will be typically only be 10 years long. Their advertisement of a lifetime warranty is false advertising in my opinion.
How do I know I can trust these reviews about Milgard?
611,656 reviews on ConsumerAffairs are verified.
We require contact information to ensure our reviewers are real.
We use intelligent software that helps us maintain the integrity of reviews.
Our moderators read all reviews to verify quality and helpfulness.
For more information about reviews on ConsumerAffairs.com please visit our FAQ.

Milgard is a horrible company to deal with. I'm having ongoing issues with the windows I ordered and they've been nothing but a pain to deal with. Supposedly they have a lifetime warranty on the windows but that doesn't seem to be the case at all. If you're considering buying Milgard do more research and reconsider.

I recently ordered 19 Essence wood windows and doors for my new residence. I have had nothing but problems and issues from the time they were delivered until present. To begin, the quality of the product for what I paid for is less than acceptable. The first service representative that was sent had no clue what he was doing and proceeded to take pictures to show his supervisor. A new service call date was scheduled and I took a day off from my teaching job, which is not easy to do when you teach high school mathematics, in order to meet with a new service rep. Milgard scheduling called 2 hours before they were to arrive to cancel the appointment as the items needed were on back order. This demonstrates poor customer service and terrible overall practices. I am very dissatisfied at this point with Milgard products and service.

I've bought at least 8 Milgard windows via Lowe's over the past 4 years. They were all generally small fiberglass framed, tinted windows (max 5' x 4'). The design and construction was not particularly impressive, but I used them. The locking mechanism could have been easily improved. The last one I needed was ordered May 31st 2016. I've called Lowe's 3 times and - given they are essentially middlemen - they can only recite a new (and delayed) delivery date. Finally, after speaking with the surly and dishonest Milgard personnel directly about my chronically late, simple window order (3' x 3'); I can certainly recommend to everyone - never buy their product. Lowe's should also reconsider carrying their product line.

I ordered 11 Milgard windows and 1 Milgard sliding glass door through a window contractor. Every unit had defects in them. Whether it was scratches in the glass or defect painting, or careless packaging, all the units came from the factory defect in one way or another. I ordered a premium color the exterior and it was sprayed on defectively to the point that one could clearly see the white vinyl underneath or see the paint oversprayed. There was absolutely no paint quality control from the factory. The hardware on nearly all the windows had scratches, and had to be replaced, one window had a chipped vent that needed to be replaced. (It was replaced with another vent that was also chipped, and we are still waiting for another vent). Both vents on the wood clad windows were defective as if someone forget to fasten the corners together. The sliding glass door was missing all the enhanced locking mechanisms.
To date, since February 2016, the date of installation, I have gone back and forth with Milgard and my contractor to rectify these problems. To date, the Milgard service tech has come to my home twice now, and each time, something has been missing from my order. The Milgard service representative cannot seem to put a complete parts order, and to date, my windows still have defective paint, and missing parts. I am flabbergasted at the difficultly of this window replacement and the poor customer service from Milgard. 6-week delays in between every service order. I am thinking this process will stretch into 2017 at this point. I have completely lost faith in any quality control and customer care from Milgard. I wish I had found this website before I ordered from Milgard.

Had dual pane Milgard windows installed to replace single pane windows. One of the windows had dirt between the two sheets of glass. I called the store that sold them, no response. Call a local dealer who said he did repair work for Milgard. Waited a long time. Called Milgard customer service. They said the local dealer would take care of it. We are about one year into by now. The window came and they came out to replace it. They replaced the wrong window and in the process scratches ended up on the new glass. I now have two windows that are defective. It's been two years since I first reported the defect. These are big windows 4x6. Milgard is not taking responsibility and the local dealer wants me to go away.

Milgard advertises a lifetime warranty and that is correct ONLY if are the FIRST owner of the house. Other than that tough luck! To compound insult to injury, we had to replace the sealed window units and Milgard says they get NO warranty even though you're paying well over a $100 for a small replacement sealed window section thereby making the window new again! RUNAWAY. Buy another brand!

I just purchased a home that is now 13 years old and has Milgard windows. I'm the third owner of the house and will admit that it seems as if the prior owner wasn't great about taking care of the house, though there are no substantive structural problems with this house. On inspection, the one thing the inspector noted was that there were a couple of windows that had locking mechanisms that wouldn't lock, which seemed small enough an issue to deal with later on.
However, since moving in (and with the warmer weather leading to more bugs) I'm noticing a serious problem with some of the windows in the house. Very small, tiny flies are somehow able to get in through the tops of the windows and I cannot figure out where there might be gaps or imperfections that are allowing them in. These are fully shut windows that appear to have no problems, with locking mechanisms that work properly. It's happening now with at least 5 windows that are bottom opening (rather than side opening).
I had called Milgard when first moving in because of the locking mechanism issue and was told the "lifetime warranty" was really only applicable to first owners, which seems to make the name "lifetime" a misnomer for this warranty. I have to admit that I don't know a lot about this company but based on my limited amount of interaction and what I'm seeing with the product, which isn't that old and shouldn't have this sort of problem, I would probably recommend you look elsewhere for your windows.

I am a home builder in Texas. I have attempted to use Milgard as an upgrade window. I put the windows in one of my specs and was very pleased with how they turned out. On the second house, I was given a promise date, then another promise date, and so on. Then, I was told on Friday that the windows were ready and that I would receive them on Monday. Well, Monday comes around and I have installers lined up for install on Tuesday along with stone mason, etc to follow. Well, you guessed it. No windows.
If the company is a reflection of its LYING employee, which has been my experience, I will not use the product regardless of the quality. I was NEVER offered any explanation as to why he would lie to me. I was never given a new date of delivery at this point. I was told to just push back my installer. Well Mr. Milgard, these installers, stone masons, etc have families to feed. I do not appreciate being strung along either. Now, these contractors have to chase around looking for another job for the week. What do you gain by lying? I would strongly suggest dealing with another company. A company that understands what it means to "promise less, and deliver more." I am embarrassed to admit how much this guy has cost me not only financially, but also my credibility with my trades. It won't happen again.

I have owned my house for 20 years, was the second owner. Four large windows now have moisture in between glass. To replace all of that will cost $2000.00. I called Milgard, but they will do nothing. Advice to everyone: do not use their windows. There are much better companies out there.

My experience was good. After five years of good experience with our windows I ran into a couple of problems. One window would not shut completely and the other would not open. I have a lifetime guarantee so I called the customer service number and she set an appointment for repair within 48 hours. The repairman arrived on time and fixed both windows within 20 minutes. He explained that I need to lift the windows about 10 inches before I tilt to clean to avoid problems with the window getting out of the track. He also showed me what to do if this problem recurs. So, I'm a happy camper - my windows are fixed and I would have no qualms using Milgard Windows again.

In 2006, I had all the windows in my home replace with Milgard, Ultra Series windows. Overall I have been happy with the quality of the windows and the customer service with minor issues that have arisen. In January of this year we started a major home remodel and needed an additional window and French style sliding glass door. We wanted these products to match the existing windows. I ordered them from Milgard through my contractor. They were ordered in December 2015 and were the first items ordered for the project. The original delivery date was the first week of March 2016, which I thought was excessive but it would fit into our remodel schedule. On February 23, 2016, Milgard notified our contractor that the delivery had been delayed two weeks to March 21, 2016, a week within our estimated completion time of our project.
On March 21st, the window arrived but we received notice that the door was delayed another 4 weeks. Obviously Milgard's manufacturing process too screwed up beyond belief. They should never have accepted our order if they couldn't produce the product within a reasonable period of time. Four months to produce a single door is unreasonable by any standard. I cancelled the door order and obtained a better product from another producer with a promise to have it within 10 days. I will never use Milgard again and cannot recommend them either. There are too many other options available.

I have Milgard Manufacturing windows in my condo/home. Moisture has gotten between the panes on several windows. The lifetime warranty does not extend to second owners. I'm told it's "company policy." Very clever way to wash their hands of their bad products. Second owners are only covered for 10 years from the date of manufacture, not LIFETIME. Bad company policy.

If I had have read the reviews before I bought I probably wouldn't have used Milgard. They were recommended by a friend for their fiberglass windows although, they have only had them for 2 years. The durability and function of the windows is yet to be determined. The reviews I read don't speak highly of their performance. If the windows are as bad as the service I would say stay a mile away from them. After waiting for over 12 weeks for delivery we received fewer than 1/2 our window.
After discussions with the sales manager and a GUARANTEE ("any problems call me direct") for delivery time the windows were still not delivered. This resulted in extra costs for us, the supplier and a rescheduling of all other trade, not to mention having to work around scaffolding that had been set up specifically for the delivery date. We are now 2 weeks past our scheduled delivery date and I am doubtful that my "GUARANTEE" from the sales manager will mean I have windows anytime soon.

We have used Milgard in the past and loved them and the company, so we decided to use them for an entire house replacement. The picture window has leaked from day one, and Weathersby of Tucson have blamed it on the caulking job, (which they did) to a leaking roof. They have yet to fix it or solve the problem. We have contacted Milgard and they do not respond, or when they do, they tell us they are independent dealers and there is nothing they can do, "but they will call the dealer for us and see if they can get them to resolve the problem." It has been over a year now and the leak is getting worse. Weathersby has come out six times, and have not fixed the problem, or they say they will be coming with a new window and do not show! The latest round with Milgard and Weathersby has ended up in a huge hole that the dealer put in our wall to prove it was our roof that was leaking!
Well, he was proved wrong. So he gathered his tools, left and has not called or contacted us regarding what they were going to do. So, once again, we called Milgard for help as well as e-mail them, no response until the third phone call. Once again, they would call the dealer, no response, once again several phone calls to Milgard. Finally, they have agreed to come to our home and see for themselves if this will be a warranty issue. However, it will take them six weeks to make it to our home. So, I posted this same information on their site and they will not post it, stating it does not meet requirements of their code for posting. My answer to that is, my point has been proven! They only want positive reviews. They cannot handle the truth. Please never buy Milgard!

I'm an original owner of a condo with Milgard windows and 2 of 3 window screens are too big for the space. Every year come window washing, I expend so much energy and almost injuring myself trying to get the screens off and back on as the aluminum frames are too big for the space. Although having a certificate for lifetime warranty, they said the screens only have 1 year warranty and to replace with them is $180 each. Ridiculous since it was their fault to begin with. I have also seen many of my neighbors windows with milky tint develop on their windows over time. Milgard is a terrible company with poor customer service.

I built a small office building in 1994. It has a total of 80 fixed windows, all are vinyl. In the first couple years a started getting blown seals. Milgard came out and replaced a couple of them and then when they kept going bad they said they wouldn't fix commercial windows anymore. The windows had a lifetime warranty when I bought them. Now I am selling the building and there is 32 blown windows. If anyone wants to sell you these windows run. Don't walk from them. The worst service and no warranty.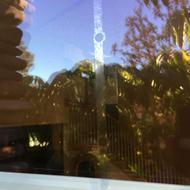 I purchased a house 5 months ago, which was built 10 years ago with Milgard windows. I noticed a number of the windows had defective tinting, which included strange patterns from perhaps tools used to secure or hold the glass during processing. When I requested service, was informed that there is a lifetime warranty for the original homeowner and a 10 year warranty from the original purchase date for subsequent homeowners for our current warranty. If they would stand behind their workmanship and quality, it shouldn't matter if the home was sold to another homeowner. Very disappointed that they did nothing to rectify the issue.

We have more than a dozen Milgard Fiberglass wood clad windows in our large San Francisco home. We have had them for over 10 years and they have failed a lot (water/condensation between the glass). When I have called or emailed or both, to complain. Response time, just to come out and look/verify, is terrible. The seal on the double paned windows has failed at least 5 times. When I call, the response time has been a minimum of 6 weeks - just to come out and look. Further, why should these windows fail in San Francisco? Our weather is reasonably mild. 55 degrees average ALL YEAR ROUND. I think the windows are cheap. In some cases, the windows have failed more than once.

My husband and I had a set of old Milgard skylights in our living room. We decided to have them replaced in 2013. Well, they began to leak in March of 2015 during a heavy rainstorm. I contacted Milgard to replace these skylights and when they finally came out there was no paperwork for the new skylights. I called and talked to a woman by the name of Betty ** for the proper paperwork for the new skylights via email. When I received the email it said nothing about the replacement skylights.
"This is also to advise you that you do have other Skylights that are Milgard and have them replaced in 2015." This does not state we "had" them replaced but it states "have" them replaced. They looked at 2 other skylights one in each bathroom we were wanting to replace at our own expense but Milgard insisted they were not their brand even though every single window in our house was Milgard. Ok, fine. But words matter. I have been waiting for an email stating that we "had" our skylights replaced in 2015 by Milgard. I have given Betty multiple calls with no response.

We bought a 13 year old house with Milgard windows. After the purchase we discovered that about 8 are defective. Apparently, there is a lifetime warranty on these, but it only applies to the original owner. Most of our neighbors in this development have had multiple Milgard windows replaced. We contacted the company about it and asked them if they could at least give us a special price on replacement and their rep laughed at us. I would highly recommend avoiding this company. Their products may be cheap, but you get what you pay for.

We purchased around 16 windows and 4 sliders from a local small window company. They were all for our new house, therefore new construction windows, Tuscany series. All windows and doors arrived in one shipment on the day they were supposed to come. All screens were there. Everything was well packaged, no scratches. Every window fit the opening it was meant to fill, so that was huge and a nice experience.
4 1/2 years into this I will say: I don't think those windows are very tight. Air and very fine dirt find its way in and I don't like it. Besides the inside runners carry water when it rains. Why is that? When water comes in, so can cold/hot air and dust. And I just saw that we are starting to have mold in-between the panels along the sealants! We replaced windows on a house in FL near the beach, those were Simonton Windows - now that are windows, they were awesome! No noise, water, air, dust.... Great locking mechanism.... Very, very good windows. Milgard - not so much. It's not even been 5 years!

I have been waiting for months to receive my discount check for windows that I purchased via Lowes by Milgard. I have sent several message to the corporate office and nothing. I had the chance and choice of other vendors but I chose Milgard based upon information that I read, recommendations from consumer reports on 3 pane windows and their guarantee. Also the discount would save me several hundred dollars on 20K in vinyl windows. To this date, nothing.

After more phone calls, I spoke with a nice lady from Milgard that took action and scheduled for someone to come to the house and replace the window free of charge. Someone came today and replaced the window and did a good job, I am now satisfied and the matter has been resolved.
Original Review
We bought our house new from a builder in 2009. A year ago one of the windows (all house windows are Milgard) just broke while my wife was in the bedroom. She heard a cracking noise and there was nothing that hit it from the outside, it just broke on its own from stress I guess. We called Milgard and they sent someone to fix it free of charge. The same thing happened a few days ago to the downstairs window in my home office. I was in the room and heard the window crack and now it is broken with 3 cracks from top to bottom. I called Milgard customer service and this time the treatment changed. They denied my request to have it repaired and I asked to speak to a manager. The manager asked me to email her pictures which I did and when I called her she said she could see that there was nothing to indicate it was hit from the outside and she ruled "earth settlement" as the cause but said she will deny my claim anyway!
She was rude and told me they only fixed the first one as a courtesy and when I asked her what does the company mean by a lifetime warranty she did not like my question and ended the phone call. I called the next day and asked to speak to a manager. I was told none were available and they could do nothing for me. They took my contact information and I have yet to hear back from them. I called the builder and they told me they no longer do business with this company. I am stuck with a broken window that will cost me hundreds to repair, and I am praying none of the other windows in the house break on their own in the future, something that has never happened before and I lived in many homes.

Unfortunately, our experience is similar to many listed here in both overall Milgard product quality and customer service. Our home is approaching 10 years since its original construction with Milgard windows. We have replaced several sets due to fogging between panes, ghost fingerprints/swirls inside glass panes, and general corrosion inside seals on southern facing exposures. We live on the leeward side of Santa Cruz mountains with low moisture levels. This shouldn't be happening. Overall, the root cause appears to be poor quality seals and reliability. Milgard's warranty lifetime replacement is slow, over two months with our most recent incident, and definitely not a positive when considering buying their windows. Service is average at best and I wouldn't recommend their windows or doors to anyone serious about their home investment. Look elsewhere and save yourself frustration and time.

I am second owner of the house which built in 2004, I just talked to Milgard services in Kansas area to learn more if they have lifetime warranty for their products or not, and knew that the Milgard is non-transferable. To all customers when you buy the Milgard products, you need to remember about good and bad companies. To me a good company always stands behind their products. So you all know, my next windows replacement won't be the products from Milgard.

Joseph TruiniHome Improvement Contributing Editor
Joseph Truini is a home improvement expert who writes extensively about do-it-yourself home remodeling and repair, woodworking projects and tools and techniques. His work has appeared in several national magazines, including This Old House, Popular Mechanics, Country Living, Woman's Day, and Today's Homeowner. More about Joseph→

Milgard has been building doors and windows for over 50 years. It has certified dealers in 18 western U.S. states, including Hawaii and Alaska as well as in Alberta, and British Columbia, Canada. The company prides itself on personalized customer service by offeringface-to-face and online guidance to consumers.
Broad range of products: Milgard manufacturers 12 different styles of windows and seven styles of doors. Both product lines offer products made from wood, fiberglass, vinyl and aluminum.
Offers design guidance: Customers can consult with professionals on how best select windows and doors to create the look they want.
Local experience: Consumers can visit a local Milgard certified dealer to discuss their needs face-to-face.
Full lifetime warranty: All doors, windows and installation are backed by a warranty.
Committed to sustainability: All products are energy efficient and environmentally friendly.
Best for Milgard is best for people who are environmentally conscious, homeowners, condo owners, landlords and business owners.
Company Name:

Milgard

Year Founded:

1958

Address:

1010 54th Avenue East

City:

Tacoma

State/Province:

WA

Postal Code:

98424

Country:

United States

Website:

http://www.milgard.com/