Renewal by Andersen
ConsumerAffairs Accredited Brand
Renewal by Andersen is the full-service window-replacement division of 114-year-old Andersen Corporation, the owner of the most trusted family of window brands in America.
Renewal was founded with a mission to redefine the industry and to offer a different—and better—window-replacement experience.
Renewal by Andersen's Signature Service is committed to giving you the best customer experience possible, through the perfect combination of the best people in the industry, a superior process, and an exclusive product.
Renewal by Andersen Video
A+BBB Rating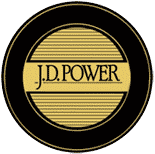 "Outstanding Customer Satisfaction with Windows and Patio Doors"
J.D. Power
View More
View More
Renewal by Andersen Reviews
A link has directed you to this review. Its location on this page may change next time you visit.
This review is featured by Renewal by Andersen
Kristen of Dayton, MN Verified Reviewer Verified Buyer
Original review: Nov. 13, 2019
The service was impeccable! From the initial sales through installation! Renewal by Andersen takes care of EVERYTHING! And our windows look beautiful!!! The quality and craftsmanship are second to none! We couldn't be happier!
Renewal by Andersen response
Hi Kristen- Thank you for your wonderful feedback! We are thrilled you are happy! Enjoy your new windows and please reach out in the future if you need anything! Thank you!
Be the first one to find this review helpful
This review is featured by Renewal by Andersen
Susan of Springfield, VA Verified Reviewer Verified Buyer
Original review: Nov. 1, 2019
I bought Renewal by Andersen in the past and they've been very good. This time, I purchased hung windows and the slider. They gave me a window replacement timeline of one day and they did it. The installation was great and it was really very quick.
Renewal by Andersen response
Hi Susan, thank you for taking the time to share your positive experience! Enjoy your new windows!
Be the first one to find this review helpful
Page 1 Reviews 1 - 10
Michael of Fort Collins, CO Verified Reviewer
Original review: Sept. 19, 2019
My wife and I just had two sets of sliding glass patio doors installed for right around 15K. Everything went well; the doors seem excellent (time will tell!). They are argon-filled double pane low-e glass. Our patio does not get a great deal of sun but is, of course, exposed to cold in the winter, so we look forward to the benefits. I would have given a five-star review, esp. with Andersen's local choice of installation crew, who were pleasant to work with and did a good job. The only bittersweet part was their upfront salesperson.
"Scott" did a good job of selling us what we needed and moving everything forward. When I emailed him (three times!) to inquire how Andersen compared to another company that utilized and instant, electronic privacy glass, he would absolutely NOT respond to me. I could not believe it! The doors I asked Scott about were probably much more expensive and not applicable for our use, but the fact that once he made the sale but then would not respond to my emails after the fact, prompt me to NOT call him for further sales.
Since we had replaced all of our windows in our home just a few years ago, I believe Scott thought there were no more sales to be made. As a *former* salesman, I would remind every salesperson to always be aware of future potential sales, and to never alienate a possible customer. As I've mentioned though, the doors seems great and the installation was seamless. Nate, Garrett, and their installation helper (sorry, I've forgotten his name), were great, and overall this was not a bad installation. I look forward to many years of quality performance from our new patio doors!
View more
Renewal by Andersen response
Hi Michael - thanks for taking a minute to leave us a review here. We really appreciate your honest feedback. I'm sorry you had a difficult time trying to get in touch with your sales consultant after your job. That's definitely not the way we expect our teams to treat homeowners. I'll be passing your feedback along to the team you worked with so they can use it to improve their processes. Thanks again, Michael, and if you need anything in the future I'm happy to help.
9 people found this review helpful
Thank you, you have successfully subscribed to our newsletter!
Enjoy reading our tips and recommendations.
We value your privacy. Unsubscribe easily.
Ronald of Troy, MI Verified Reviewer Verified Buyer
Original review: Feb. 5, 2019
Renewal by Andersen is considered the top of the line and I had heard great things from homeowners about the windows and how well they were produced and how courteous the staff was. I was given the information by requesting it from users and I found out when I used Renewal by Andersen that everything that was said was true. They also had a showroom in Livonia, which was convenient for me.
I've called our salesperson each time and he was very courteous. He also had the ultimate product knowledge. After the first time, when he got the half-hour presentation and all the samples, I told him to get to the windows on the second visit and that I didn't need a sales talk because we were gonna do it. I also told him that I would pay half for the down and half when they complete it, so he didn't have to push me on the one-year. He backed off a little, although he wanted to tell me how good it was. I said that if I was gonna get one-year interest-free, then I was gonna pay it all at the end, I would have that hanging around. I don't like things hanging around my neck. I'm a go-now, do-now guy, and he worked with me on it.
I came on a three-part plan. I did a whole bunch of windows the first time, but I did a bit less the second time, and I'm gonna be doing the last two windows on the third. Then, I'm gonna save for number four because it is gonna be expensive. I have an 11-window home, which is a beautiful colonial in Canterbury Commons, and I wanted it to sparkle. The windows I got are just like a dream. I got the cut-ups and they are inside the window. The windows look smashing and they are put together. I'm already seeing savings on the coldness with the use of the windows that I have. They've been here two times doing a good job and they were able to start and complete their work, two men each in one afternoon or one day. When the guy came for the final measurement, he gave me the date. We were told by our salesperson that it was gonna be around five months away. He had given me a sales job and I told him the date was very good.
We have the windows and I didn't go very far off-field. I got a lot of standards, white frames and white windows, and white hardware. I didn't make it difficult for the factory in Minnesota. As far as the kitchen window, we have a view window for my wife and she also loves the awning window. My wife was having a problem with the dinette window and it is pretty large. She was gonna surprise me one day and she got the window open because we could get it open and we could do almost everything from the inside. However, she couldn't figure out how to get it closed again, so we called the office again, but they didn't have anyone that was in the neighborhood they could shake loose.
Brandon, the general manager, was listening in to the receptionist trying to find a truck. He lives in Fenton and he said that he would come over. He did and he was super great. I asked him why he was making that call and he said, "Because customers are supreme." He is a pleasant man and I could see why he is the general manager of the year. If I had a company, I'd hire him in a moment.
I hear other people telling me what they did and I also hear that the windows freeze up on them, however, I don't expect that with Renewal by Andersen's windows. I expect to pay a bit more and I'm probably paying around 12% to 15% more than the Livonia company, but it is worth it. Renewal by Andersen won't get a complaint from me.
View more
12 people found this review helpful
Ron of Monroe, MI Verified Reviewer Verified Buyer
Original review: Jan. 29, 2019
We have an old farmhouse and my dad had put in some Andersen windows 50 years ago. They held up for a long time. They would probably still be holding up if there wasn't some goof when they put aluminum siding on a couple of them, that were in pretty bad shape. What happened was the aluminum siding was covered over the sill, but they didn't put any drain on there in case any water got in. The aluminum siding over the sill got water in it and it rotted it out. And so, the whole bottom part of the window started to go to heck. Now, new Andersen windows don't use wood anymore like that and that was what forced me to replace these windows.
The sales team have been really nice. They recognized that there was a goof in the window and they were fixing it as they go. But then there was a detail somebody missed, and then we had another problem. But I'm comfortable with it. I'm pretty sure we're gonna get this all straightened out pretty well. I'm also having problems with the payment system. What sold me was the two years with no payments, no interest. And although I had to have it paid off by that time for 10 grand, I had basically four windows installed. I said I could nickel and dime it until it comes up toward the end and then I could just wipe it all out. 10,000 isn't all that much. But we didn't have it the right time, then they got it the right time, then all of a sudden I got payments to make which I'm not supposed to. That was the only goofy part about it, but they were working on it the last I knew. I'm confident they will get the payment situation straightened out.
Also the windows and the installation work were top-notch, absolutely beautiful and high-quality. They did a very good job in a very short time and kept the place very clean. They are expensive windows, but they're damn good. One was a large picture window. Another one was a not quite large picture window, but a open large swing window, and the others were the usual up and down windows. I'm very happy with it. I love the windows.
View more
Renewal by Andersen response
Hi Ron - Thanks for taking the time to share about your experience! We are so happy to hear that you are loving your new windows! If any of these issues do not get resolved, please don't hesitate to reach out to me directly and I can help get the situation resolved! Thanks again!
10 people found this review helpful
Dean of Saint Francis, MN Verified Reviewer Verified Buyer
Original review: Jan. 9, 2019
When we built our home 40 years ago, we had Andersen windows installed and we were very happy with those windows. And those windows were still in the house when we sold it two years ago. It's still airtight. The salesperson that came here also did a very good job. I like the quality of the windows and since I had them installed at our other house 40 years ago there's been some major upgrades in technology so we're very happy. They do an excellent job on the installation.
We bought our house two years ago. It's an old farmhouse built 1965 and everything in the place was original. We had to tear everything out and replace. The old windows were single pane and drafty, so we had to do something. We did it with Renewal and so far, so good. Their timeline was right on. They said it would take two days which surprised me because this was winter. They also said the person that was coming in doing the staining, that would take a few hours, and they were spot on. The first day, they did all but three windows and the door. Those items had to be totally removed and installed. The others were just a removal of the old window.
We asked a lot of questions and the rep was here an hour and a half. He did a real good job of showing us the differences between a single pane, your normal double pane windows, and the windows that he installed, like about the heat loss. He had some device that actually measured on a meter how much heat loss is going through in the windows, which we ultimately purchased. It's not a complete job, but still, they didn't have to touch the woodwork on those windows. And the siding was no factor. With their measurements, they were able to remove everything and install the new with no damage to the siding. I was wondering how they were gonna do that, and it must have been just because their measurements were so accurate. And as far as the workmanship inside, they had floor coverings all over. They were very cautious of doing any kinda carpet damage and the cleanup was virtually spotless.
The quality is excellent. The house is quieter and we definitely don't have the draft. It's gonna be so much more comfortable in the winters. And maybe we're gonna have a total recovery of what we invested in 10 years. The comfort level right now is well worth the wait to recover your savings. We put on Facebook how happy we were with our new windows by Renewal by Andersen and we got a number of comments. A couple of people responded to us that they had the same experience.
View more
Renewal by Andersen response
Thanks for the awesome review, Dean! We are so pleased to hear that you are satisfied with your experience with our team. Thanks for taking the time to share!
3 people found this review helpful
Donald of Brooklyn Park, MN Verified Reviewer Verified Buyer
Original review: Dec. 4, 2018
The Renewal by Andersen rep was very knowledgeable. He explained everything really well, so I knew exactly what I was gonna get. I dealt with him with my father-in-law's house first, and he did a very good job with that one. I liked Renewal by Andersen so much that I ended up choosing them for my house too. I thought about the quality and how well they explained everything to us, and I liked what I heard. Everything went exactly how the rep had said it would be, and it worked out the same way with my house too. He seemed like he knew what he was doing and talking about, so just the way he was, was all right with me.
Renewal by Andersen had their person come out to measure, and he came when they said he was gonna come. Then, for the installation, they told me which day and that they would start it at 8 in the morning. The guys arrived at 8 and they were very good people. They were very personal where it was like you can talk to them like they're neighbors. They definitely knew what they were doing and they did very quality work. I liked the way they weather-sealed the outside with the caulking. They did a really nice job there. Taking the old windows out, they were really careful with the old bay window, and they made sure it didn't fall. There were two groups, and they helped each other right throughout. One group had a patio guy doing the patio, and the window people are kind of a separate crew.
I had the patio door and bay window replaced, and then I did my one-bedroom window at this time. Eventually, I'd like to do more when I can afford it. They gave me eight to ten weeks as timeline when I had done it early summer. But it ended up being quicker because it only took six weeks. I had the trim work which is what I'm always impressed with. They did such a nice job with the oak trim that they put back on around the windows. They do an outstanding job and they do it so quickly and efficiently. Then they already had set up for my city inspector to come out, and that all went as smooth as silk.
I've already told people how great Renewal by Andersen is. I think it's the way to go, even if it's a bit more up front. I've got a lifetime guarantee and good financing, and then I had gotten a good deal as it was anyways, so it has made it a lot easier also. I recommend Renewal by Andersen to anyone who would ask or anyone that wants windows. I'm more impressed with their product than the vinyl windows that I purchased about 10 years ago. They are on the other part of my house. They seem to be all right and that's why I haven't replaced them yet, but they're nowhere near as good as the windows by Renewal by Andersen.
View more
Renewal by Andersen response
Thank you for the awesome review, Donald! We are so pleased to hear that you had a great experience with Renewal by Andersen! Thanks again for taking the time to share!
7 people found this review helpful
How do I know I can trust these reviews about Renewal by Andersen?
2,113,235 reviews on ConsumerAffairs are verified.
We require contact information to ensure our reviewers are real.
We use intelligent software that helps us maintain the integrity of reviews.
Our moderators read all reviews to verify quality and helpfulness.
For more information about reviews on ConsumerAffairs.com please visit our FAQ.

Stephen of Saint Paul, MN Verified Reviewer
Original review: Nov. 21, 2019
Happy client. My brother lined up the Andersen firm to replace 11 windows in the old house - am certainly satisfied with the project, the workers braved the cold weather, and the new w. look GREAT! From Leo
Be the first one to find this review helpful
Barbara of Elkins Park, PA Verified Reviewer
Original review: Nov. 21, 2019
Two years ago we had a sliding door installed and although it was very expensive we thought the quality was worth it. It works beautifully and when the handle got slightly loose a month ago I called and a workman came out immediately and fixed it. We just had a sliding window replaced with an Andersen one and also two large casement windows. Again, very expensive, but Slavic, our installer and his assistant were excellent. They came right on time, did their work, explained everything to us, cleaned up and left. The windows look beautiful and we've been very satisfied with their work and product.
Renewal by Andersen response
Hi Barbara- Thank you for taking the time to share your experience with us! We are thrilled you are happy with your sliding door as well as your new casement windows! Enjoy!
Be the first one to find this review helpful
Robin of River Falls, WI Verified Reviewer
Original review: Nov. 19, 2019
We had 17 windows and a patio door installed by Renewal by Andersen. The whole experience from beginning to end was great! Scott and Jim were very professional and explained everything well. They did an excellent job on our windows! And Mike did an excellent job on our patio door! Thanks to all for a job well done!!! Robin and Greg
Renewal by Andersen response
Hi Robin! Thank you for taking the time to share your experience with us! We are so happy you and Greg are happy with your new windows and patio door! Enjoy!
Be the first one to find this review helpful
Ed of Winter Garden, FL Verified Reviewer
Original review: Nov. 18, 2019
Very disappointed in the requirements to get an estimate for replacing the window in my house. I don't see the need to have both my wife and I there for measuring and estimating the cost of replacing the windows. The whole process smells like a timeshare sales pitch! Maybe justified if we were financing the project but we aren't. As a result, you lost out on the opportunity of replacing 21 windows and a double sliding door.
Renewal by Andersen response
Ed, thanks for taking a minute to let us know about your experience with us. I'm so sorry to hear it was a negative one. I want you to know that having all homeowners be present at the initial in-home consultation is not a requirement of ours. While we've found that it's often helpful to have everyone there during the consult, and homeowners tend to prefer that option (given the nature and scope of these types of remodeling projects), it is not required. I have your contact info and will make sure that the team gets your feedback immediately and that we look into this for training purposes. Thanks again for taking the time to leave us a review. We really appreciate your feedback.
Be the first one to find this review helpful
Beverly of Naperville, IL Verified Reviewer
Original review: Nov. 18, 2019
I've been replacing the windows in my home in segments for the past 4 years. I've had multiple occasions where I've reached out to Renewal by Andersen to address drafts coming from the windows. On the first few occasions, I was told that everything was ok (even though there was frost building up in the windows in the house). I was told that it may be the humidifier that was causing the icing of the indoor windows. Of course, I contacted the HVAC people who informed me that the settings and humidifier were fine. Again I contacted Renewal By Andersen and was told that I should not let my shades down all of the way to avoid this from happening. I began to not let the shades down completely, but still continued to have the icing build-up on the windows inside the house.
The season changed to spring and I no longer had the problem; however, when winter returned I had the same problem. The repairmen came by and informed me that I did have some issues with the windows and put in a mechanism to provide a tighter seal. In August, I began to notice streaks in my windows. I was told that the sealant had to be replaced in all of the windows and the office would contact me for the replacement. After several weeks, I still had not heard back from Renewal By Andersen. I called the office and was told that they could not do the sealant replacement until December 2, 2019. Are you kidding me? I've got relatives coming from out of town and Holiday decorations in place in the windows.
When I spoke with the Representative from Renewal By Andersen regarding getting the repairmen in sooner, I was told...."which do you want the draft or the repair". Are you kidding me? It's obvious that he didn't have proper etiquette and was not aware of my 4 year history with leaks. When I spoke to the office regarding this, I received an apology and a...."he should not have said that"; however, I am still on the schedule to have the repairs made on December 2nd. I also requested a call back from my original repairmen who told me that I would only be dealing with him. After 3 weeks, I'm still waiting. Based on the problems that I've been having and the lack of response, I can not in clear conscience recommend Renewal By Andersen. My neighbor asked me who installed my windows because she was looking for new windows. I very quickly told her my experience. She decided to go elsewhere.
View more
Renewal by Andersen response
Hi Beverly, I just spoke with the team and gave them your feedback (and your feedback on Google). I believe you're in contact with them now, but I want to thank you for sending us this detailed info on your experience. I'm very sorry about all the inconvenience this has caused. It's certainly not the type of experience we want our homeowners to have with us. We'll definitely be using your feedback to improve.
Be the first one to find this review helpful
Renewal by Andersen expert review by Joseph Truini
With locations across the United States, Renewal by Andersen, a division of Anderson Corporation, offers start-to-finish window and door replacement with a focus on energy efficiency.
Windows: Renewal by Andersen offers a variety of window styles including picture, sliding, awning, casement and bay. The company also offers 15 different styles of specialty windows with custom options.

Patio doors: Renewal by Andersen has several styles of patio doors to choose from including hinged French patio doors and sliding doors. The company offers free consultation with a representative.

Product visualizer: Renewal by Andersen's product visualizer takes a picture of your home and superimposes a custom window over it, allowing you to see how a new window would look before you purchase.

Mobile app: The company's mobile app generates a 3D model of your home based on pictures you upload. You can then visualize different styles of windows all around your home.

Best for: homeowners who need to replace windows or patio doors in their home.