Renewal by Andersen
ConsumerAffairs Accredited Brand
Renewal by Andersen is the full-service window-replacement division of 114-year-old Andersen Corporation, the owner of the most trusted family of window brands in America.
Renewal was founded with a mission to redefine the industry and to offer a different—and better—window-replacement experience.
Renewal by Andersen's Signature Service is committed to giving you the best customer experience possible, through the perfect combination of the best people in the industry, a superior process, and an exclusive product.
Renewal by Andersen Video
A+BBB Rating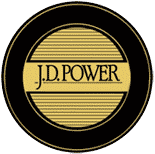 "Outstanding Customer Satisfaction with Windows and Patio Doors"
J.D. Power
View More
View More
599 Renewal by Andersen Consumer Reviews
A link has directed you to this review. Its location on this page may change next time you visit.
This review is featured by Renewal by Andersen

Anthony of Ashburn, VA Verified Reviewer
Original review: April 3, 2019
From Sales to install and everything in between! Thank You Renewal by Andersen!!! Top notch and very nice! I couldn't ask for a better experience from our sales - to final measure to today's install! I am very happy and very courteous installers today! Very nice and a joy to speak with while they were in my home! Thank You again Renewal by Andersen!!!
6 people found this review helpful
This review is featured by Renewal by Andersen
Jeanne of Leechburg, PA Verified Reviewer Verified Buyer
Original review: April 28, 2018
Renewal by Anderson has better choices and the sales representative who came out was really good. He was very friendly, personable and went out of his way to explain everything to me. He showed me colors and how the door would look when it was finished. He also showed the hardware and how it would look. I'm a visual person so it was very helpful. He worked with me to find a way to make some passes without being over my budget. Then he worked on a financial plan that served my lifestyle which was very good.
During the installation process, the team members were punctual and they worked well together. They cleaned everything up and swept everything up real nice. My floors were cleaner after they left it than before they got there. They made specifications about what was ordered. It worked out well and it was very nice. The man who installed the door and the guy who installed the windows were very professional. They were a good team. In terms of the quality of the new front door, it makes a big difference and it completely changed the look of the house. I got everything that I asked for and I would highly recommend this service.
View more
Renewal by Andersen response
Thanks for sharing your experience with Renewal by Andersen, Jeanne! We are so happy that you were pleased with the installation process and our team! Thanks for recommending our service - it means a lot to us!
17 people found this review helpful
Renewal by Andersen expert review by Joseph Truini
With locations across the United States, Renewal by Andersen, a division of Anderson Corporation, offers start-to-finish window and door replacement with a focus on energy efficiency.
Windows: Renewal by Andersen offers a variety of window styles including picture, sliding, awning, casement and bay. The company also offers 15 different styles of specialty windows with custom options.

Patio doors: Renewal by Andersen has several styles of patio doors to choose from including hinged French patio doors and sliding doors. The company offers free consultation with a representative.

Product visualizer: Renewal by Andersen's product visualizer takes a picture of your home and superimposes a custom window over it, allowing you to see how a new window would look before you purchase.

Mobile app: The company's mobile app generates a 3D model of your home based on pictures you upload. You can then visualize different styles of windows all around your home.

Best for: homeowners who need to replace windows or patio doors in their home.