Written by
Reliable cookware is an investment. Use our guide to research the best cookware brand for you. We explain what to consider if you want to find a quality piece of cookware. Different materials react to heat in different ways, while some shapes are better suited for certain types of cooking.
Why trust ConsumerAffairs?
Our recommendations are based on what reviewers say.
4,243,660 reviews on ConsumerAffairs are verified.
We require contact information to ensure our reviewers are real.
We use intelligent software that helps us maintain the integrity of reviews.
Our moderators read all reviews to verify quality and helpfulness.
Compare Top Cookware Brand Reviews

Read 429 Reviews

Cookware company. Crafted in Italy. Made with titanium steel, aluminum and aluminum alloy. 50-year limited warranty. Sold through authorized distributors. Offers cookware, cutlery and more. Dishwasher-safe.

Chat with a ConsumerAffairs decision guide

Live agent

Read 168 Reviews

Saladmaster is a brand of American-made stainless steel cookware including pots, pans, kitchen tools and more. It was founded in 1946 and is today sold through direct selling parties conducted by independent consultants.

Chat with a ConsumerAffairs decision guide

Live agent

Read 1,467 Reviews

Waterless, greaseless cooking for healthier meals. Easy-to-grip handles. Induction- and oven-safe. Simple clean-up. 50-year warranty. Products lost due to theft or damage by storm or fire can be replaced at a 50% discount.

Chat with a ConsumerAffairs decision guide

Live agent

Read 299 Reviews

NutriChef cookware is made from seven layers of stainless steel, aluminum and titanium for durability and even heat distribution. NutriChef cookware is safe for oven use and any cooktop surface, including induction cooktops.

Chat with a ConsumerAffairs decision guide

Live agent

Read 33 Reviews

Corningware bakeware withstands wide fluctuations in temperature, making it suited to go directly from the freezer to the oven to the table. Corningware is also safe for cleaning in the dishwasher and for use in the microwave.

Chat with a ConsumerAffairs decision guide

Live agent

Read 63 Reviews

Kitchen Aid cookware has a stainless steel base to accommodate all types of cooktops. Kitchen Aid cookware is created with durable, colorful finishes or anodized aluminum finish and has a preseasoned porcelain enamel interior.

Chat with a ConsumerAffairs decision guide

Live agent

Read 1,406 Reviews

Offers a wide range of cookware options made from T316 surgical stainless steel. Cooks meats and vegetables with no added butter or oil. Sold in sets of five or more or individually. Provides a 50-year warranty on products.

Chat with a ConsumerAffairs decision guide

Live agent

Read 20 Reviews

New Era Cookware traces its beginnings back to 1874. Built with advanced metal-working techniques, New Era prides themselves on the craftsmanship of their products which are designed for superior performance.

Chat with a ConsumerAffairs decision guide

Live agent

Read 38 Reviews

Healthcraft Cookware is an American-made line of full-body induction cookware designed for use on induction cook tops. The cookware features warp-resistant construction and comes with a lifetime unconditional warranty on defects.

Chat with a ConsumerAffairs decision guide

Live agent

Read 1,220 Reviews

Manufactures and sells everyday home solution products. Selection varies from innovative air fryers to cutting-edge exercise equipment. Products available on brands' sites and on Amazon.

Chat with a ConsumerAffairs decision guide

Live agent
What to look for when buying cookware
1. Cookware function

Cookware comes in various shapes, each designed with a specific function in mind. While certain shapes are multifunctional and best for everyday use, other shapes won't be used that often in the kitchen. It is best to understand the difference before investing in pieces.

Skillets or frying pans: The workhorses of the kitchen, skillets are primarily used for stove-top cooking, although they can be used to finish cooking food in the oven. Skillets have an outward sloping side that makes it easier to stir food and to slide food from the skillet for serving. They come in a variety of sizes measured by the diameter in inches at the top of the pan. A skillet in the 10"–12" range will prove the most versatile.
Sauté pans: Similar to skillets, sauté pans have straight sides. This allows more food to fit into the pan, so it is ideal for cooking sauces. Sauté pans are measured in quarts, rather than inches.
Saucepans/pots: Also known as pots, saucepans have straight sides and are several inches deep. Their capacity is measured in quarts, and they are typically used on the stove top to cook rice, heat soup and cook vegetables.
Saucier pans: Not as deep as saucepans, saucier pans are still measured in quarts based on capacity. Their curved bottom allows even stirring for items that burn easily, such as risotto.
Stockpots: These large, deep pots come in a variety of sizes. Versatile, they are used to make liquid-heavy dishes such as soup, chili, stock and to boil pasta. They are measured by their quart capacity.

2. Heat conductivity

The type of cookware material will determine how well it conducts heat and how long food needs to be cooked. If food needs to be cooked for an excessively long time, consumers risk drying out the food or having to use excessive liquid such as oil to compensate.

Responsive heat: Cookware that is made of good heat conductors, like copper or aluminum, will react quickly to changes in temperature. When you turn the heat on the stove top up or down, the cookware should respond to the change right away.
Even heat diffusion: Cookware with good heat conductivity will diffuse the heat from the heat source and spread it evenly across the bottom of the pot or pan. Home chefs won't have to worry that food is scorched in one spot and undercooked in another.
Fast heat flow: Heat flows faster through good heat conductors, so cookware won't take too long to heat up. If you're someone who boils pasta often, not having to wait too long for a stockpot to come to a boil is a good reason to look for cookware that is a good conductor of heat.

3. Durability

Cookware that is a heavier gauge and that feels substantial when lifted will not only hold up over time, but will result in a better cooking experience. You can determine if cookware is thick enough by knocking on the side of the cookware. Heavy gauge cookware will produce a dull thud.

Durable: Cookware that is heavier is more likely to handle wear and tear and a lot of daily use. Heavier-gauge cookware won't dent and scratch as easily as its thinner gauge counterparts.
Even heat: Heavy gauge cookware is also a good conductor of heat, producing an even heat to the bottom of the saucepan, skillet or pot.

4. Finishing material

Not only does the type of material the cookware is composed of make a difference, but the finishing material matters as well. The primary difference in the finishing material is whether a nonstick finish has been applied or not.

Stainless-steel nonstick finish: The nonstick finish is designed to easily release food. The lifespan of the finish, under continuous wear, depends on how well it is cared for.
Porcelain enamel nonstick finish: Usually used in conjunction with cast iron or stainless steel cookware, porcelain enamel finish can be applied to either the interior, exterior or both. It is a good heat conductor, and it tends to hold up well with use.
Uncoated finish: Not every piece of cookware is coated. Some, such as cast iron, can and should be treated before initial use to ensure it will hold up over time. Not allowing food to burn or scorch in the pan will help maintain the finish, regardless of the pan type.

5. Secure lid

Most cookware comes with lids, although some companies sell them separately. They are useful for retaining moisture and heat during cooking. Lids should fit snugly on the pan for best results.

Glass: Glass lids allow cooks to monitor food without needing to lift the lid to check on it. This keeps heat and moisture in.
Metal: More lightweight than glass, metal lids are best for items that can cook without a lid on. Metal lids prevent foods that splatter from making a mess on the stovetop.

6. Well-constructed handle

Much more than just an aesthetic feature, handles enable cookware to be easily transported from the stove top to the oven, then to the table, so you do not have as many pans to clean. In addition to the types of handles, how the handles are attached can make a difference. For the strongest and most secure connection, look for handles that are riveted to the pan or pot and not screwed or welded.

Silicone handles: These handles stay cool even under higher temperatures and are safe to wash in the dishwasher. While silicone handles can go in the oven, check the manual that comes with the cookware to see the maximum safe temperature.
Plastic handles: While they won't get hot to the touch like metal handles do, plastic handles tend to break easier than other handle materials. Lightweight plastic handles cannot withstand high oven temperatures.
Solid or hollow metal handles: These handles are sturdy with a long lifespan. Both solid and hollow metal handles can handle high oven temperatures, although they will get hot to the touch whether used in the oven or on the stovetop.
Types of cookware
| | |
| --- | --- |
| Aluminum cookware | Though lightweight, aluminum is an effective heat conductor. Because it's cost-effective, it is often used by cookware manufacturers. It can be scratched easily, so it is usually treated with a nonstick finish or electrochemically treated to form hard-anodized aluminum. Hard-anodized aluminum is extremely durable. |
| | |
| --- | --- |
| Stainless steel cookware | Although it is durable, stainless steel is not the best heat conductor. Because of this, cookware made from it is usually paired with copper or aluminum. |
| | |
| --- | --- |
| Copper cookware | Considered the best heat conductor, copper heats up and cools down quickly. Because it is a softer metal, it tends to dent easily. It also reacts with some foods, so most copper cookware is treated on the interior with stainless steel. |
| | |
| --- | --- |
| Cast iron cookware | Heavyweight, cast iron cookware is incredibly durable. It both conducts and retains heat well. It is either left uncoated or treated with a porcelain enamel. If the interior is uncoated, it should be seasoned with cooking oil before the initial use. It should not be scrubbed clean, but instead wiped clean to retain the oils. |
| | |
| --- | --- |
| Porcelain enamel cookware | Combined with either stainless steel or cast iron, porcelain enamel cookware comes in a variety of colors. It is best used in the oven since it doesn't conduct heat as well as other types of cookware. |
Cookware brands FAQ
What is the safest cookware for your health?

To keep harmful chemicals away from your food, use cookware made from:

Stainless steel
Cast iron
Titanium
Anodized aluminum
Copper
Ceramic
Glass

Most nonstick pans made after 2013 are also free of harmful chemicals, but be sure to confirm that your chosen cookware doesn't contain PFOA.
Are scratched pans dangerous?

Scratched pans are not dangerous unless they contain PTFE or PFOA, which are chemicals formerly used in nonstick coatings. Most cookware brands no longer use these chemicals in their manufacturing process, so recently purchased pots and pans that are scratched should be safe — though they may lose their nonstick characteristics.
Do you need special pans for induction?

Cookware must have a flat bottom and contain magnetic materials, such as cast iron or stainless steel, to work with an induction stovetop.

Touch a magnet to your pots and pans to test if they work with induction cooktops. If the magnet sticks, you're good to go.
Is titanium cookware better than stainless steel?

Titanium has several advantages over stainless steel, but titanium cookware is generally more expensive as a result.

Stainless steel cookware can leach very small amounts of heavy metals into your food, but titanium's nonporous nature prevents leaching.
Titanium cookware is also lighter than stainless steel and has comparable durability.
What does waterless cookware mean?

Waterless cookware lets you cook without adding water or oil by providing and retaining an even, fast heat. This type of cookware often has a steam-release valve lid with built-in steam control.
What is the difference between cookware and bakeware?

The difference is simple: You primarily use cookware on your stovetop, and you primarily use bakeware in your oven.
Thank you, you have successfully subscribed to our newsletter!
Cookware reviews

Royal Prestige was founded in 1959 and continues to grow at a rate of about a quarter of a million new customers each year. With several lines of stainless-steel cookware, Royal Prestige is sold through distributors.
Read 1406 Reviews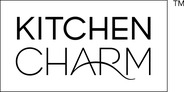 Kitchen Charm has more than 50 years of service, with more than 350 employees and 2,200 independent distributors throughout North America. Designed to be sold as a complete set, the cookware comes with a cookbook and manual on how to use the cookware.
Read 1467 Reviews

NutraEase is a Wisconsin-based company that sells a wide range of cookware and related items. Cookware from NutraEase is manufactured in Italy to maintain high quality without charging prices that are too high for consumers to afford.
Read 429 Reviews

Founded in 1874, NutriChef cookware combines stainless steel in a 7-ply construction with titanium and aluminum to deliver superior heat reactivity and durability. Products by NutriChef USA is sold mostly through in-store and bridal show demonstrations by professional chefs so customers learn the ideal way to use the cookware.
Read more about NutriChef USA

Available from major retailers nationwide, KitchenAid was founded in 1919 with its iconic and beloved Stand Mixer. The company is known for its timeless craftsmanship.
Read more about KitchenAid Cookware

Sporting the name of TV personality and chef Rachael Ray, the Rachael Ray Cookware collections can be found at most major retailers. Bright colors and fun accents are the cookware's hallmark.
Read more about Rachael Ray Cookware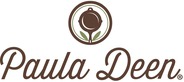 As part of the Paula Deen empire, Paula Deen Cookware is sold online and in major retailers. Paula Deen began her professional career more than 25 years ago and continues to focus on bringing Southern-style cooking and entertaining to everyone.
Read more about Paula Deen Cookware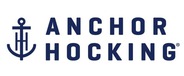 Since 1805, Anchor Hocking has made bakeware and kitchen prep tools. The company's products are sold in major retailers nationwide and online. Its tempered soda-lime-silicate glass bakeware is designed to be durable and safe, virtually eliminating the chance of the bakeware breaking or scratching under normal conditions.
Read more about Anchor Hocking Cookware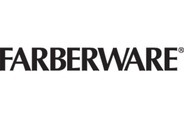 Founded more than 100 years ago, Farberware is available at major nationwide retailers. A few different lines are available, each designed for cooks starting out on their kitchen adventures.
Read more about Farberware

Built for professional and semi-professional use, All-Clad cookware is available in upscale department stores and kitchen specialty retailers. The company offers several lines of cookware, each with a different metal construction.
Copper core: Consumers can achieve quality heat conductivity with a 5-ply construction, with copper between stainless steel.
Layered metal: Stainless steel and aluminum sandwiched in layers provides homogeneous heat diffusion.
Dishwasher safe: Consumers can safely place cookware in the dishwasher to be cleaned.
Solid metal handles: Securely fastened to cookware, the solid metal handles withstand high heat.
Compare Top Cookware Brand Reviews

Read 148 Reviews

Corelle dishware is made from three layers of lightweight but durable Vitrelle glass, which means the dishes take less space when stacked. Corelle dishes are dishwasher, freezer, microwave, oven and refrigerator safe.

Chat with a ConsumerAffairs decision guide

Live agent

Read 1,675 Reviews

Pyrex cookware is designed for baking, and has been available in the market since 1915. In addition to the bakeware line, Pyrex also offers measuring and food storage solutions that simplify cooking for the home chef.

Chat with a ConsumerAffairs decision guide

Live agent

Read 240 Reviews

The Emerilware cookware line includes several styles of cookware, including pro-clad, stainless steel, hard-anodized, hard enamel, enamel cast iron and pre-seasoned cast iron. Emerilware is designed for cooking and eye-appeal.

Chat with a ConsumerAffairs decision guide

Live agent

Read 518 Reviews

Farberware cookware is available with a nonstick finish or a traditional metal surface for even cooking. Farberware cookware is available for the home cook or for professional chefs. A line of bakeware is also available.

Chat with a ConsumerAffairs decision guide

Live agent

Read 286 Reviews

Rachael Ray cookware comes in brilliant shades such as orange, purple, red, blue and yellow. The hard enamel cookware features nonstick coating and is oven safe for baking at temperatures between 350 and 500 degrees Fahrenheit.

Chat with a ConsumerAffairs decision guide

Live agent

Read 21 Reviews

The Princess House cookware line, Princess Heritage® Tri-Ply Stainless Steel, is designed to distribute & conduct heat evenly while cooking. Shiny Princess House cookware gives home cooks the professional gourmet chef experience.

Chat with a ConsumerAffairs decision guide

Live agent

Read 507 Reviews

Anchor Hocking's line of bakeware includes dishes for a range of portions, from individual to large groupings. The baking dishes are either glass or ceramic, and some feature nonstick coating or lids for convenient food storage.

Chat with a ConsumerAffairs decision guide

Live agent

Read 84 Reviews

Carico has been delivering high-quality products since 1967. Carico Cookware, available only through licensed sellers, uses state-of-the-art metallurgy techniques to ensure and even temperature while cooking.

Chat with a ConsumerAffairs decision guide

Live agent

Read 69 Reviews

Circulon is nonstick cookware that cooks food without the need for added oil or fat due to its nonstick coating. Raised circles in the cookware make the triple-layered DuPont Autograph® nonstick surface last longer.

Chat with a ConsumerAffairs decision guide

Live agent

Read 356 Reviews

Paula Deen cookware comes in muted, earthy and nature-inspired tones such as blueberry, orange speckle and honey. The cookware features aluminum construction and nonstick interiors, and it can go on the cooktop or in the oven.

Chat with a ConsumerAffairs decision guide

Live agent

Read 118 Reviews

T-Fal Cookware includes pressure cookers, ceramic cookware, nonstick cookware and stainless steel cookware. T-Fal is known for the nonstick product line, which includes cookware for both the home chef and professional cooks.

Chat with a ConsumerAffairs decision guide

Live agent

Read 124 Reviews

Ronco knives are made from high-carbon stainless steel to hold an edge, and are designed to be perfectly balanced for greater control. Ronco knives are triple riveted for added strength, and are also dishwasher safe.

Chat with a ConsumerAffairs decision guide

Live agent
Read Author Review

All-Clad cookware is available in several styles to accommodate different cooking styles. Options include copper-core, all stainless steel, brushed, hard anodized and MC2, in addition to specialty cookware and small appliances.

Chat with a ConsumerAffairs decision guide

Live agent
Disclaimer
Information in this guide is general in nature and is intended for informational purposes only; it is not legal, health, investment or tax advice. ConsumerAffairs.com makes no representation as to the accuracy of the information provided and assumes no liability for any damages or loss arising from its use.
Comparing
×
You're signed up
We'll start sending you the news you need delivered straight to you. We value your privacy. Unsubscribe easily.