Consumer Complaints and Reviews

Received Power Air Fryer XL as a gift, very pleased with the way it cooks food. However, the basket automatically started detaching itself from the main housing when removing it from the fryer causing injury and burns. When calling the company, customer service wants 19.99 to return product along with the proof of purchase to start a claim.
First of all, it was a gift, and would find it very offensive to ask the person that purchased the gift for the receipt. Secondly, after investing 100.00 on this product why should I send another 20.00 to ship it back?? Who is to say that they would warranty it once I pay to send it back. The customer service personnel is very short spoken, no help whatsoever and huge language barrier, as they are obviously foreign and cannot comprehend half of what you are saying, nor understand what they are telling you. Very dissatisfied with this product. A co-worker was going to purchase same one and advised them not to once I described my experiences with the one I had purchased.

I bought their antenna after see their ad on tv. They say you get great reception but they don't tell you should buy an amplifier that they sell because without it every time it rains, gets windy or cloudy you lose the signal or you have to move the antenna around all the time. I live about a mile from most of the tv stations antennas in my area. I would never tell any of the people I know to buy one. Save your money. Not worth the money.

I have had the Power Pressure Cooker XL for a little over a year and use it almost everyday. I cannot say enough great things about it. My step dad sells BBQ pork sandwiches and now uses the pressure cooker and his customers love them even more than before. I can cook 12 boneless skinless chicken breasts from frozen in 55 minutes. My pot roast is so much better and done in 1 30 minutes. He has a whole book of recipes and you can go online and get new ones for free. To all the people that couldn't figure out how to use it and what to do with sounds more like a personal problem than an equipment problem. My 13 year daughter who has never cooked in her life can use it. My mom even cans her veggies with it. I would recommend it to everyone, young or old. You will use it constantly.


I ordered an 8 inch Mattress well over a month ago from mattressdoorbusters.com. The first time the order was cancelled without reason. So I called. I was told to reorder the mattress. I received confusing emails from their customer support dept, made me worried so I called. When I would call the customer support line I would get the same guy (Anthony) telling me to call back in a week. I called well over 30 times. Finally, after leaving 5 messages for their Support dept. a very nice Lady called me. I was told that my order was in place and everything was fine. That the mattresses were on back order. She showed that my mattress would be delivered on or before April the 8th 2016. I know it's just March 23rd.
The reason I'm going ahead and writing this review is I just received an email stating that my order had been canceled again. I would not waste your time trying to buy from a company that manufactures their mattresses but do not have any in stock and just randomly cancels orders without any explanation. It's true what they say 'you get what you pay for.' I'm disabled and have a bad back and my old mattress sags so bad that I have to sleep on the floor. I saw Mattress door Busters ad on Television and had to give it a shot. I was hoping it was true but it's just a scam. It should be illegal to sell a product that you don't have.
How do I know I can trust these reviews about Tristar Products?
765,036 reviews on ConsumerAffairs are verified.
We require contact information to ensure our reviewers are real.
We use intelligent software that helps us maintain the integrity of reviews.
Our moderators read all reviews to verify quality and helpfulness.
For more information about reviews on ConsumerAffairs.com please visit our FAQ.

Tristar seems like a hoax. The pressure cooker gave E1 error after one year of usage. Customer service asks more money to return it. No helpful information about the error. No replacement parts. Totally lost trust in Tristar.

My experience was watching a hyper guy (Eric Theiss) for a few minutes on TV flipping out about how great this pressure cooker (Powerpressurecooker.com) locking in moisture and blah blah blah... Who buys this stuff? Another product under the counter taking up space your children will have to throw away when you pass on that is still new and now old... Lol. WASTE OF MONEY PEOPLE!!! WASTE OF MONEY!!

Have purchased several of these Flex-able hoses. Each and every one has not lasted more than 8-13 weeks. It is very discouraging when you are told they are more dependable, never kinks, etc. I even explained that our previous two had gotten holes quickly. Never again. Discouraged.

I purchased a flex hose from Walmart. In less than 40 days the hose started leaking profusely. Walmart was kind enough to replace the hose but three month later the replacement hose started to leak.

I had originally ordered the Power Pressure Cooker XL from the TV commercial in March, 2015. In a little over a month they sent me three Power Pressure Cookers, not the XL one touch setting model demonstrated by Eric Theiss and Denise Repko. These were returned using their Merchandise Return Label. I cancelled the order through their Customer Service Center at 1(973)287-5159. They disregarded my request and sent another Power Pressure Cooker which I refused to accept upon delivery. This was back in April, 2015.
I have made four long distance calls to their Customer Service Center. I have sent emails--most have been refused or have a no reply notation. On my last call to their Customer Service Center I was told I would be getting a refund in 2 to 5 business days. That was over two months ago and the charges still remain on credit card. I do not have any of their Power Pressure Cookers and they have my money. TriStar, Eric Theiss and Denise Repko you have poor business ethics.

I purchased the pressure cooker model PCXL-PRO6. I washed all components and cut up my vegetables for stew. I tried numerous times to lock the lid on, but it would not. Trying to reach the company to return it, but only get answering machine... no return call. Don't know if I received a defective one or they are all a piece of junk. It is too expensive to sit on my cabinet unused!

Product probably does not exist. I ordered a Flex-cycle to help increase my stamina, as I have COPD. The order said, "I believe 4-6 weeks for delivery." I ordered on May 12. On June 29th I called customer service--could not understand this person, as he did English, but with a bad accent and terrible line connection. He told me it would be at least 2 more weeks and offered to waive the shipping cost, which he apparently did not do, as today when I called and ended up with his supervisor, who made the same offer. I received a post card from them about 2-3 weeks ago saying they would ship by July 21, 2015.
Today, July 22, 2015, I called for tracking information and got the same guy that cannot speak English, even though he may know it and the same terrible connection according to him. He told me it would now ship mid to late August 2015. I demanded it ship by tomorrow and to speak to his supervisor, who only reiterated his spiel. I believe they are a con, as they approached me with written notice as to shipment time and knew it was malarky. It was their responsibility to meet this date or contact me directly prior to July 21, 2015. I have cancelled this order. Will write every negative review I can and will contact the New York State Attorney General and the Better Business Bureau.

I ordered the XL cooker last year (June 2014 - I think). It more than two months for me to receive my order due to backorder. Within less than a year, the cooker kept getting error message (E1). After unplugging and plugging multiple time, it finally worked. After a year from the date of order, the cooker had a same error. Now the cooker will not work. I finally called the company and explained what happen. All they told was that it has been more than a year since I ordered the product. Therefore, it was not covered because I didn't purchase an insurance. The product should have been covered from the time I received the product, not the time I placed the order. They didn't even bother to provide me with suggestion. I would never order any product from that company again. They don't even deserve a star.

Flexible 75 foot hose - Turned on the water and the connection at the valve end started leaking. After turning on the valve very little water came out of the nozzle. A total rip off!

100' Flexible Hose - Yes purchased this hose last winter. I used it twice. The second time I tried the hose it exploded. The white expander or whatever it is blew out the side. The hose had an 18 inch tear in the side of it. It sounded like a shotgun going off! Where's the quality control in this Chinese garbage? I paid between $35 and $40 for it. What a ripoff! Junk, junk, junk!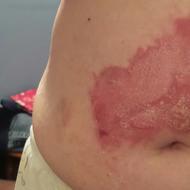 I made steamed vegetables. The cooker signaled it was finished so I released all the air and removed the lid. Hot water and steam was released leaving me with second degree burns on my abdomen. After stripping off my clothes I went in the shower with cold water on the burn. I spent more than two hours in the emergency room. The burn was debrided and I was sent home. I saw my family physician who sent me to the wound clinic for treatment. The next day I telephone Tristar's customer service. After speaking to the agent of my issue and wanting to return the pressure cooker I was told it was too late to return the item. I then spoke with the supervisor who told me the same thing.
I asked to speak with his boss and he informed there was no boss and he wouldn't provide me with anymore information. I found the number online and was routed to another consumer advocate. I left a message on her phone. She never called me back. Four days later I placed the call again and finally got to speak with someone. I was told they would accept the cooker back and would pay for shipping. Again I was told that it was past the date to return the product and that it was my fault this happened even though I followed the directions.
My wound is healing but will leave a scar. I just received the return label. Let me point out that the cooker was only used four times and three out of those four times there was a problem. When I suffered the burn I realized that it was not me but that the cooker was somehow flawed. I have considered a lawsuit, but don't have the money to pursue that course of action.

I ordered the Power Pressure XL and I received the Power Pressure Pro. I wanted this product so I could can my sauces and vegetables. One, I did not get the rack which was suppose to be part of the accessories, according to the video on the website per **. And to contact customer service center if you did not get all of them, which I did. The representative was rude and not very accommodating. I ended up paying $9 for the rack. I feel that the site is misleading consumers as advertised. I asked information on the canning of quarts which the video indicated you could. The cookbook only addressed using pints. The representative insisted that, "All the information was in the video and in the book," which it was not.
Second, after receiving the cooker and contacting them, I went on their website to find a link ** which says that it is unsafe to use for canning. I feel that they are misleading consumers and giving fraudulent advertising. I could have just bought a pressure canner to begin with for about the same amount of money and less complicated.

My first order from this vendor consisted of one pair of Copper Wear knee compression sleeves. I had some questions about the product so I tried to call Customer Service for answers. After dialing, a woman's voice guides the caller to the correct person based on one's needs. There is also a picture on the website of an attractive young woman donning a headphone whom one can chat with. So, what do I hear when I am finally directed to a customer service person, a young man with an accent so thick that I can only make out a few of his words. I finally decided to hang up the phone and take my chances with an order.
The next frustrating problem I ran into was the length of time it took for my order to arrive. After I completed filling out all the required details online, I received an email the next day telling me that the product was on it's way and was supposedly being shipped from Connecticut. I live in New Jersey, so I figured that I would receive my order within 3 to 5 days as with most orders I have placed with other online merchants in the past. A little over three weeks went by before I finally received my order via US Mail. By that time I had finally reached the point where I no longer cared if I received my order or not as I just lost interest. I guess I'm just a glutton for punishment as I decided to place another order for an elbow compression sleeve and a pair of compression socks. Well, as it turned out, history once again repeated itself.

Ordered pro model early December. They canceled my order by email Christmas eve. Nice. Then sent me the basic model in January. Wrong model. Sent it back. They claimed they never received it. So got reported to 2 collection agencies over 60 bucks. Just ended up paying for it to stop 20 calls a day. Post office investigation & tracking says it was for sure delivered back to them. So they stole a 100 bucks from me & you'll never speak to a more rude group of "customer reps".

I ordered products on December 9, 2014. Called three weeks later when they didn't arrive. Two weeks later when package still didn't arrive, I emailed. Got response via email that product would be "resent" and should be received in two more weeks. It's now almost two months. I've emailed Tristar several times...no response at all.

WARNING WARNING WARNING. AVOID BUYING PRODUCT FROM THEM???? THEY NEVER RESTOCKED THE REPLACEMENT PARTS???? I am really disappointed with the company "Tristar Prod" with their service. They knew very well selling product and got the money from customer but they have very disappointed service as far as stocking parts. I bought power juicer 6 months ago and the clear rubber stopper (where the juice comes out) is broken. I called them twice - 3 weeks ago and I just called them again today. They told me the same word when I called 3 weeks ago - "we did not have that part in stock, call again in 3 weeks". Customer service person is rude. He hung up the phone.

I am a 100% physically disabled woman, whose shoulders both have been surgically altered. After having a breast reduction in 1998 (to ward off more back surgery), I had been very wary of any type of bra, as they are quite painful in the most part. When I ordered the Genie ZIP bra, I thought I might have a chance at a bit more 'normal' appearance. What they sent me was a bag full of PULL OVER Sports bras that would challenge a teenager to put on. I ordered these on July 1st, 2014 - received these & called "Aiechia" in customer service both on July 7th, 2014. She told me that they would NOT refund my money until the bra I received were returned - and that they would email me a label. "I do not have a printer", so I was told she would MAIL one. I called again today, July 25th, 2014, got the very same "Aiechia" (**), who told me that she would 'reorder' the return label - since it had been twice as long as it took for me to get the bras! (Too bad I can't give them a minus star rating).

In the past, I bought 5 Flexible hoses. 3 exploded and the other 2 leaked so bad they were not usable. I returned the 5 hoses. I was happy when I saw the new hose with several new additions that were problems in the past. I bought 1 hose to see how it would hold up. I had it for 2 days and it sprung about 10 pin holes and squirted everywhere. I thought the new hose was better than what you sold in the past but it is a piece of junk just like the last one.

This company has shipped me the same wrong merchandise 3 times in less than 60 days. After issuing me a 7.50 credit on the third wrong order before I received it, they are refusing to send me a return label stating the credit made the sale final.

I bought this product had my HD TV set up to receive service with this product only to find very poor reception with every TV Station and channel, the TV pictures were distorted.

After telephone calls to three customer service representatives on Saturday, the last one I spoke to agreed to send via email a postage paid return label that was supposed to show up in my email within 15 minutes. When the return label did not show up on my email by the next day, Sunday, I sent an email message to their customer service website, to inquire as to the status of their promised return label. I began getting a mail delivery status notification that the message could not be delivered, but that they would continue to try to deliver the message.
As of a few hours ago, the time they had been trying was 27.5 hours. Today is Monday and so I called early this morning to check on the situation. Once again, the customer service rep. started trying to avoid answering my question about the return label, but I persisted and he confirmed that the label that had been promised would be sent. He asked if I was near the computer and I was ready! He said he would send me the return label within a few minutes and that he would stay on the line with me until it came. When he had supposedly sent the label via email but it did not come through, he asked me to hold until he could speak with his supervisor. When he came back he said they were experiencing some kind of technical problem, but that the label would be sent in one to one and one half hour. I am telling you there is something absolutely fishy going on here!!! No label and no return message from customer service.

On Dec. 3, 2013, I placed an order online for (2) of the AquaRugs special offer (two for the price of one) totaling four rugs. The rugs were ordered for my own use and for gifts. At the end of placing the order, I had to request (I think I made a phone call) a total amount of charges to my credit card, because none was given upon completion of the order. On Dec. 4, 2013, I received via email an invoice showing the total amount. Though I was alarmed at the shipping costs ($31.96), I believed these rugs might provide an increased amount of safety to prevent a fall and, as advertised, solve the mold and mildew issues.
I had reviewed their return policy (60 days), and knew I would not receive credit for the $31.96 cost for shipping and handling. There was absolutely no mention of a cost for the return of the merchandise. I have diabetic nerve pain affecting my feet. So, I knew upon opening the boxes and seeing the actual RUG, I could not use them. They are made of some type of plastic stringy material that has a very rough texture. For most people, that would not be a problem, but for me I knew immediately that I could not use them.
I was very disappointed, for two reasons. First of all, I was happy to maybe find a product that would provide safety and keep surfaces cleaner; so happy, in fact, that I ordered two sets. That surely speaks to my good faith that the product might live up to its advertised assets. Secondly, I knew instantly I had just given away $31.96. So, when I called their customer service number this morning (Sat., Dec. 7, 2013), to ask for a Return Authorization Number and label, the representative, Bob, informed me I would have to pay to have the rugs shipped back, and that I would only be refunded $79.94 (cost of the rugs themselves). I explained fully two or three times that I was returning the rugs because of a medical issue and could not use them. Though the reason for the return was really of no relevance, because there was a satisfaction (60 day) guaranteed refund. That means I would lose $31.96 for shipping the items to me and $31.96 or more for shipping the items back. So, If you have the misfortune of having ordered these items and cannot use them, you lose shipping costs both ways. In this instance, that shipping amount is about $20.00 less than the $79.94 cost for the rugs themselves.
Oh, yes I forgot to mention that the customer service representative, Bob, offered me $20.00 to just keep the rugs at the very beginning of our lengthy phone call. Stupid me! I just couldn't imagine why he would think I would take such an offer, when these rugs cost about $80.00. When I said, "No", he offered me more money to keep the rugs. I did not clearly hear (understand) the additional amount, but I should have known then that this was nothing more than some kind of scam to cheat people.
This is the second time within the last six months that I have been at the receiving end of a 'return shipping' issue. However, this time I believe this is a deliberate and illegal scam aimed toward older people who really need a product for safety in the shower/tub. If someone had the money to hire an attorney, I believe justice would prevail. In any case, I have finally learned my lesson...or at least I hope so. Nowadays, there will be another scam to take its place almost immediately. I just wish there were other ways to get the information out quickly to the public.

I ordered a juicer from an infomercial on Saturday, June 15th, 2013. At that point, I specifically asked the representative how do they bill for the product. The commercial stated 6 payments of $19.99. She explained every thirty days they will take $19.99, which I agreed. Then she began to ask if I wanted any additional things, which I said no, because I am currently unemployed and finances are limited. She said it would be $25.00 and change charged that day. Then she asked if I wanted express delivery, it would be additional $9.99 which I agreed. She gave me a total of $40.62.
Today, Monday June 17, 2013, I checked my account and two charges were placed on my debit, one for $40.62 and another for $41.61. I spent over two hours on the phone for someone to explain and to cancel the order, which still could not have been shipped because it was the weekend. According to the representative, which were three (Peter, Gisella, the other I cannot remember the name because he did not speak clearly), it went out and they could not take off the amount... Finally, someone stated I would have to give them a fax number to my bank to withdraw the transaction. Something I have never heard of in this time of computers.
Over two hours and no one could inform me why they charged me $82.23, when the commercial stated $19.99. Then I did not even get the item and I was already charged half the amount of the product. I believe this company is doing something illegitimate and must be investigated.

This company violates the privacy of its customers. I ordered a set of "genie bras" directly from Tristar Products. The order was placed on my own initiative and not because anyone ever contacted me directly to try to sell me something. The bras are not that great, and it took quite a while for them to ship. But that is not the bulk of my complaint. Now, I am getting cold sales calls from an entity identifying themselves as the company from whom I bought my "extra large genie bras" (yes, they actually reiterate what size I bought) and wanting to sell me something else.
The first time this happened a couple of weeks ago, I informed the caller that if they ever wanted me to consider purchasing anything else from their company, they had better remove my name and number from their calling list and not ever call back again. Recently, I received yet another call exactly as before. When I make an online purchase from any company, I provide my contact information for the sole purpose of being able to contact me should there be a problem or question about my specific order. When the online ordering system allows me to comment, I will always specifically instruct that my contact information not be used for any advertising or promotional purposes. This company does not respect the privacy of its customers. I will never order from them again, and will warn everyone I can on how they operate.

After watching a television infomercial advertising the Genie Bra by Tristar Products, I called the number on the screen in September 2011 to order the product. While speaking to a representative to place my order, she asked if I would also like to join a special club that would provide me with various perks, such as rebates, gift cards, gas cards, etc. After ordering my Genie Bra, I opted to join said club and was provided a membership number. It was: 1131680715.
I received my Genie Bra as scheduled, then a few weeks later, received a form from the club asking what type of gifts I wanted, as a perk of my membership, in addition to a $20 member rebate that was customary for new members. I selected the $50 Wal-Mart gift card from the choices provided to me on the form.
I received just the $20 rebate shortly afterward in the mail.
When I did not receive my Wal-Mart gift card, I called the club memberships hotline and inquired about my gift card. I was told it was being processed. After waiting weeks and weeks and following several other phone calls to the club hotline, I finally received one Wal-Mart gift card, which I assumed was valued at $50. However, when I went to purchase an item from Wal-Mart, which cost $40, I was told by the cashier that the card I gave her was only valued at $25.
The account number on this $25 card is: 607228935640 if this helps.
When I returned home, I called the club membership hotline once again, and was informed that there had been two $25 Wal-Mart gift cards sent to me. I only received one card. She told me there was nothing they could do to help me at this point.
They provided me with your contact information, so that I may resolve this issue and hopefully, receive some sort of compensation. Thank you for your time.
Tristar Products Company Profile
Company Name:

Tristar Products

Website:

http://www.tristarproductsinc.com/