Consumer Complaints and Reviews

Wok-Frying pan - Started flaking off the bottom of the pan within 4 months. Haven't used metal for cooking and only use non-scratch sponges. Sent in photos and was responded back within a few days saying that it would not be covered due to high heat? Not sure what they mean by high heat because I only use it on my glass stove top and shouldn't a Wok be able to handle heat? DON'T BUY THEIR PRODUCTS, you'll probably get cancer if ingesting some of the metal that starts to peel off.

Circulon does not honor its warranty whatsoever. I have no idea what the point of the lifetime is other than false advertising. When I submitted a claim they said "There was no defect" even though the non-stick surface was peeling and did not work at all. They offered a 25% discount on your next purchase. Don't ever buy from them.

I purchased a red enamel steamer pot from our Target store about 6 weeks ago. I chose it because it was wide (10 1/2" diameter) and squat (7" high steamer and pot). Then I read the reviews and my heart sank. I thought I had bought a lemon. I have used my steamer almost every day, and it is perfect for what I wanted. It is the correct shape for a steamer. The red enamel shows no signs of wear, it washes beautifully, and hasn't stained. I couldn't be happier. I have no idea how the reviewers used their Circulon cookware, but I look forward to using mine for many years.

My 10" pan began to lose it's non-stick finish and was sticking. I contacted their customer service dept. and was told to submit photos. Four days later they sent me a beautiful 12" pan and lid to replace my old one. What a pleasant surprise, and so fast. My hats off to Circulon, they were wonderful.

Circulon cookware is a total scam. The non-stick coating will fail after 4 months. Not to worry, you think, they have a "lifetime no hassle warranty". What a joke! Submitting a warranty claim is an exercise in frustration. Their website is bug ridden and they have you submit pictures in order to complete you claim. No problem, you think, it's annoying but you want me to jump through hoops... here you go.
And then you get this response in your email inbox the next day... "We have very carefully inspected the product photos you provided. We regret we will be unable to fulfill one or more of your warranty replacement(s) due to your item(s) shows no signs of any visual defects." And then they offer you a 25% off coupon code. Are you kidding me? I told you that the non-stick coating doesn't work anymore. The pans were well cared for, of course they look good! The bottom line is that Circulon is calculated fraud. If any lawyers out there wish to make a buck by filing a class action suit I am willing to be a principal in the litigation. I am credible, respectable and pissed.
How do I know I can trust these reviews about Circulon?
849,102 reviews on ConsumerAffairs are verified.
We require contact information to ensure our reviewers are real.
We use intelligent software that helps us maintain the integrity of reviews.
Our moderators read all reviews to verify quality and helpfulness.
For more information about reviews on ConsumerAffairs.com please visit our FAQ.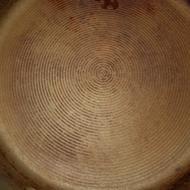 This company sold the product with pretense that it is under warranty, so-called Hassle-Free lifetime warranty. It is a scam. They have no intention to fulfill it to begin with. Waste time and scam!! Very dishonest business practice. It was under normal household usage, no abuse, never put it in oven or dishwasher but non-stick coating worn out within 4 months, foods sticks. I will never buy it again. Their website is designed to waste my time and frustration.

I purchased my cookware in January, 2012 (almost 5 years ago). Some of the frying pans and the pots are peeling inside. I have never put them in the dishwasher, never used anything other than liquid dish soap and a non scratch sponge to wash them. I bought them from Costco so will return them there since they have an excellent return policy. I would not purchase Circulon cookware again.

Reason for my review is not due to a negative experience with Circulon, but because I noticed something in the reviews I read, and wanted to mention something. I bought my Circulon pieces in 1985 from I believe The Broadway, and I still use them. I have the large 2 burner griddle, the wok, and a med sauce pan. 31 years later I am still using my Circulon pieces and I have used them at a high heat many times on gas heat as well as electric, yet they have never warped not a single bit. They also have not peeled much if any. Hard to tell the peeling part because of the texture.
After a while food did start sticking a bit. I think something must have changed in the way they make them, since others have had very different experiences. I can't say I would buy them again, as I am getting away from non-stick surfaces and have long since bought all good stainless steel cookware, and some cast iron, and love the way they cook and clean up. Just yesterday I bought a stainless steel griddle to finally replace my old Circulon griddle, and I am in the process of searching for a good authentic wok to replace my old Circulon wok also. Anyhow, wanted to share this.

I bought a CIRCULON PRIME red roast pan with chrome handles at both ends about 12 months ago in 2015. And my wife and I noticed the past few weeks that the bottom part of the roast pan is flaking a great deal. The Grey paint inside the bottom section of the roast pan is chipping and flaking at a fast rate. And the top part of the roast pan - no complaints, no chips or flakes to be seen. It breaks our heart to see that this great roast pan which my wife adored seeing it fall to pieces like that. I noticed on the box that there is a lifetime warranty but we don't have the receipt anymore. We bought this cookware at A Canadian Tire in Sherbrooke Quebec.

I recently purchased a 10 piece Circulon Set of Cookware. I am very disappointed!! They see thru lids on the cookware, fog up and you cannot see your food. The pots are very slippery as well on the bottoms and even with stirring something the pots slip on the burner. This is dangerous!!! Please respond.

It's a hard anodized pot, not sure which model line. All I know is it's Circulon my mom gave me a few years ago. It's the best pot I've ever owned and is still going strong years after she gave it to me. I don't think the circular grooves make the non-stick any better or worse than other brands, but the grooves/ridges seem to heat the liquid in the pot faster. It's the fastest-to-boil pot I've ever owned. I've overheated it (a little bit) every time I used it because I heat it on a glass-top stove one notch below Hi. It heats up really fast and boils fast and then I turn it down to medium. I try not to use metal utensils in it, but my caregivers have sometimes used metal spoons in it and it still works good. Even though I've had the heat turned up higher than I should, the non-stick surface has tolerated it and the pot never warped from it.
The non-stick grooves are a bit discolored whitish, but I assume that's from my hard water that discolors everything I own with a whitish stain. No matter, it still works good. I've been told that a mild solution of lemon juice and water (or vinegar and water) will remove the white stains, but I honestly don't care about the stains since the pot still works great. Perhaps one reason my pot has held up so well is that I do season my pot with cooking oil about every 10 washings or so.
Recently one of my caregivers was a knucklehead and took the pot hot from the burner and washed it with cold water. NEVER wash a hot pot. Wait for the pot to cool before rinsing or washing it. My caregiver rinsing the hot pot in cold water warped sides of the pot badly so the Circulon lid no longer fits the pot, but my Revere Ware lid fits. So I still use the Circulon pot with the Revere Ware lid, and that combination works well. Even though the sides of the pot warped from abuse (rinsing hot pot in cold water) the bottom of the pot is still perfectly flat. So it still works great when used with Revere Ware lid. I still love this pot.
I bought a replacement pot of Red Copper brand and it warped the first time I used it (because my glass top stove gets HOT fast). So I'm back to using my old Circulon pot and still loving Circulon. I noticed that some people are reporting problems with Circulon frying pans. I can't comment on those because I've never owned a Circulon frying pan. I can only know that my Circulon pot is great. I'd like to try a Circulon frying pan. I would keep it seasoned and re-seasoned with cooking oil after every 8 to 10 washings.

Relying on Costco's advertising of high quality items; my husband purchased a set of Circulon Cookware from Costco for me. At first the frying pans cooked fine and nothing stuck. Within a few months frying eggs, bacon, breaded meat stuck to the pans. Besides the sticking issues the pan were impossible to clean. You cannot get the food out of the circles. I have tried soaking, cleaning gently with a soft brush, vinegar and water heating, as Circulon's Website recommends. Nothing will removed the old particles from the grooves! I have been careful to put cloth in between each one when I store them. I did NOT use any metal utensils while using them. Never put them in the oven or used excessive heat. After all, you do need to use HEAT when cooking.
These pans look terrible!! I no longer can use the fry pans as everything sticks to them. I will never recommend this company to anyone and obviously will NEVER purchase any of their products again. I will contact Costco and make them aware of this bad product and my unhappiness with purchasing a very expensive set of pans that are totally useless! I am a senior citizen and cannot afford to buy a new set of pans. I had Revere Ware with the copper bottoms that I received as a wedding present. They lasted over 40 years... I should have bought from them again instead of this JUNK!!

Our Circulon is about 4 years old. It's handwashed and never has been through the dishwasher, and we don't use products or utensils that will hurt the pans. Yet once pans dry after being washed they looks like they are rusting inside. Has anyone else had this problem? I don't think they are safe to use anymore. Additionally, since they were new, everything sticks to the pans - eggs, bacon, hamburgers, etc. - and it's very difficult to get the food out of the grooves of the pan. The exterior of the pans did not hold up well either. They look old and dirty even after washing. Has Circulon stood by their product for anyone? I've read a lot of complaints and not one was settled to the satisfaction of the customer. Any advice would be helpful. We need to replace all our Circulon skillets now since they did not hold up.

I LOVE MY POTS. I have had my pots for 7 years!!! They are the only pots I use. I have burnt them down to the core and they still have been nonstick. After 7 years they are finally giving out on me and I can't seem to find the same ones.

Bought what we thought was quality cookware from our local Younkers department store "owned by Macy's". The cookware is terrible. Tried to get Circulon to warranty the defective items, they said it was my fault and their "no hassle warranty" did not apply to me. It is only my wife and I in our home, we are grandparents and don't even use the pans all that often. They are discolored and will not come clean. I don't know how we could have damaged two of the 12 pieces of the set. We had a T-Fal set we used while we raised three kids and never had any issues with that set. In fact we moved the T-Fal set to our motorhome and still use it when we travel. The Circulon set lasted three years. Do not buy. It's junk and they will not honor their "No hassle warranty".

I have 2 Circulon saucepans for about 2 years that I don't use very often. When I use the 1 quart it is usually to cook hard boiled eggs or oatmeal and the 2 quart to cook rice or frozen peas or corn. Today I threw both in the garbage because the coating has almost completely worn off and they are probably unsafe. I am still using the stainless steel pots and pans that my mother purchased for me when I was married 43 years ago and will go out and purchase 2 of that brand to replace the 2-year-old Circulon.

Saw so many negative reviews. Had to add my love of these non-stick dishwasher safe cookware. Regularly $199 on sale. Sometimes for $159. Have had mine for over 2 1/2 years and always put in dishwasher. Always look like new. Even the bottoms look like new. I do adhere to medium heat but also have put in oven. Love the silicon coated handles that don't transfer heat. Use silicon utensils. Have bought 2 more sets for my children and they're equally pleased. Looking for griddle and grill pan.

Several months ago I purchased a Circulon Cookware set online through Macy's. I have never purchased a Circulon product and I have always associated Circulon with quality. Macy's was fine. I received the cookware set and the larger fry pan was "bent" in an oval shape. The lids for the sauce pans did not fit properly. I didn't believe this was a "Macy's issue" but a Circulon issue so I called Circulon's customer service toll free number. If you like to be treated rudely, in a condescending way that's the number to call to aggravate you. A lady answered and "blew me off" and rudely said "return it to Macy's". I tried explaining to her we have no Macy's here, I am a disabled senior and got nowhere.
I am a pretty calm person and I myself have worked in several call centers. No way would I return rudeness with rudeness. Seeing I was getting nowhere, I waited a bit and called Macy's. Macy's offered a $15.00 credit or a return label. I ordered a cookware set because I needed one plus I didn't want to go through the hassle so I accepted the $15.00 credit. My beef is with Circulon and directed to them.
One, if you are going to have a customer service number then hire folks who enjoy providing world class customer service. People associate Circulon with quality, after my experience, I sure don't. I still have this set and most pieces are in a box in the basement. I would love to return them all to Circulon. In the meantime, I recently bought a "Black Friday" cookware set by a competitor of Circulon for a third of the price and am thrilled with the quality and guess what? No bent oval frying pan either and no aggravating customer service calls need to be placed!

I purchased the Circulon Premier Professional pots and pans in March 2015. In October I realized the large pot's top no longer fit. I had not misused the pot. I submitted pictures as requested under the warranty, but have heard nothing back from the company.

My parents gave me a set of Circulon cookware in 2015. My last set was Farberware that I have had and used constantly through a growing family since 1979. This new set is extremely disappointing. The nonstick ridged surface started flaking off the first week even though I adhered to the recommendations of not cooking at a high heat and nonstick utensils. They are hard to clean completely and are unbalanced. And since I am cooking for only one person now, me, I can't imagine they will last much longer. And everything sticks to them also. I am so disappointed.

I purchased a set on Circulon pans. The large frying pan has started sticking. I contacted the home office and sent them pictures. They agreed it was bad but suddenly couldn't help me. They gave me a runaround to contact another office, that office couldn't help. Bottom line I do not recommend this company.

Bought new 13 piece set of cookware and there are three tops that has a lot of excess rubber. According to customer service, "It does not matter what the tops look like. You have a top". The company decided a lot of excess rubber around the tops is not a defect so they will do nothing. If all the tops looked the same I would not have known the difference. For the amount of money I spent I guess I should look elsewhere.


I bought a circulon cookware set at Macy's last year 2014, knowing that it has a lifetime guarantee. Over the use of time, the saute, griddle & 6 qt pan had a problem, the non stick coating are coming off. I sent a replacement request since it was a lifetime replacement. I sent all the documents & pictures and it was denied the claim. I was told by the representative that it was over heated, and it was also washed in dishwasher which I never do. The company only gave me a 20% discount. I will not waste my money again to a product that cannot stand with normal use and a company that won't stand by their promise "lifetime guarantee". I donated my circulon set of pots & pans since it was not a reliable investment. Do not buy or invest on any of their products. Beware, before you regret it.

Circulon 11 inch non stick fry pan. Within 10 days the handle fell off. I do want a refund!! Am not happy with the product. Handle fell off during a family get-together.

I have been using Circulon pots for over 15 years. I love the way they cook and the durability. I have put them in the dishwasher before I moved. I lived in New Jersey and purchased my pots from Macy's in Paramus Park. I have also bought additional pieces to add to my cookware. However, recently I put two pots in my dishwasher here in South Carolina. When I pulled them from the dishwasher, the bottom had no teflon on one and the other one was all faded on the outside. The inside of the pot suffered no damage. I knew you are not supposed to use metal utensils on them but like I said, I've put the really soiled pots in the dishwasher and never had any problem. The pots that were damaged was the one with the spout that came with the set and the very small fry pan which also came with the set. I know I have had them a long time, but now I'm afraid to purchase Circulon.

It's pretty bad when your cookery sucks so bad that frying bacon sticks. I have bought cheap $5 pots and pans before and had better results. I would not recommend these to anyone. This company is horrible. I sent mine back...they returned with wrong pots. They substituted with leftover stock. I had 4 fry pans...they sent 3 pots. Stay away buy cheap. Save your money.

I bought an induction range so I needed a new set of cookware. I looked everywhere first of all Costco. Their set was scratched on the outside and I didn't like the pour spouts on all the pans. Sometimes you need a better seal. I finally went to Macy's and saw the Circulon set. It was way out of my price range but the saleslady said they were on sale with 20% off and another 15% off if I get a credit card. It came out to be about $20 more than Costco plus that week they had a bonus of two sizes of stock pots FREE, now a lot cheaper than Costco and better quality. I got that rubberized like shelf liner to put between pans, never use metal utensils and never put in dishwasher. They are nonstick. I have had them for only about 3 months but I love them.
I've owned many different sets in over 46 years of marriage and I've learned that if you put a little thought in trying to keep them new looking then they should last for a long time. I fry in them and fry eggs and have no problems. I always use a little olive oil spray and have no problem of sticking or of build up of the spray.

The frying pans allowed food to stick. Could not even fry an egg. The frying pans and pots began to show metal. Therefore coating wore off quickly and easily. No longer able to use most of the set. I bought a cheap no name frying pans and they work fabulous and easy to clean, no mess. Circulon pans difficult to clean.

I was very happy with original purchase. Fried eggs great, pancakes, grilled cheese. I tried to make apple fritters. The pan became unbalanced. Hot grease went every-place!!! The handle seems to be too heavy for the pan... I do not think anyone should buy these pans - dangerous!!! Thanks.
Circulon Cookware Company Profile
Company Name:

Circulon

Website:

https://www.circulon.com/