Consumer Complaints & Reviews

I heard a loud exploding sound coming from my kitchen and when I entered my kitchen, I noticed large shards of glass on my counter top. I opened the cabinet, and the largest of my Pyrex mixing bowls had exploded in my kitchen cabinet. It had been in there since I last put it and the other bowls away more than a few days ago. This just happened and there are currently bits of glass all through my cabinet and in my kitchen that I have to clean up. I purchased this Pyrex set with lids from Kohl's within the last year. The fact that these bowls can just explode like this is a very serious safety issue.

I just baked 4 thick slabs of salmon in a clear Pyrex baking dish that I've had for about 3 yrs. Recipe called for 425 degrees for 15-20 minutes. I removed the Pyrex dish from the oven and put it on the stove to cool. Within about 30 seconds the entire dish EXPLODED with glass all over the stove and floor. I'm grateful none of the little kids were in the kitchen! I have used old Pyrex baking dishes from my mother and never had a problem. Now I'm afraid to use any of the other ones I have. After reading other reviews with the same experience, how can they keep selling this product?

I was baking a flat chicken for an hour following recipe. I cooked the chicken at 400 degrees and when it was finished gently laid it on the stove. I prepped my daughter's plate with food and while I was looking for another plate the bakeware exploded behind me throwing chunks all over the kitchen. I remember growing up my family always used Pyrex and never had a problem. That was years ago. The Pyrex we have now are all brand new purchased straight from Winn Dixie shopping center. I have 5 different ones to cook with but after this I think all of them are going in the trash. Wish I could get a refund on close to $100 worth of junk. I'm just thankful my daughter wasn't standing in front of the stove helping me like she usually does.

My family has used Pyrex for as long as I can remember. My mom still uses dishes she's had for over 30 years and has never had a problem. I just recently bought some new baking glass pans and have used them multiple times already. I loved them! Until today; I was baking a cookie cake at 350, like normal. (I've done this once before in the dish, no problem.) I checked the cake at 25 minutes and it wasn't quite done, so I closed the oven and went about other business. Not 5 minutes later I hear a giant crashing noise. The entire pan had exploded inside my oven. RUINING my cookie cake and creating a huge headache of a mess inside my oven.
Whatever Pyrex has done to change their glassware over the years has made their products unreliable and extremely dangerous. What if It had been done baking and it was sitting on the counter? And it had exploded all over the kitchen, with me and my family standing right there? I will no longer be buying or using Pyrex products and am throwing my remaining dishes away. I do not recommend anyone buying Pyrex products.

We made pork chops for dinner, plain and simple. My husband and 11-yr old son were trying to make dinner together for Father's day eve. As my husband lifted it out of the oven with silicon mitts, the whole dish literally EXPLODED all over the oven, kitchen and hit the ceiling. This thing threw shards and chunks about 9 feet across our kitchen. Shards hit my husband in the face, and launched a pork chop over his head. The pan was marked as being A Pyrex 13x9, 3-quart 233-S, made in the USA. VERY scary, luckily no lacerations, but they are both shaking as we clean up razor sharp shrapnel all over our kitchen.
How do I know I can trust these reviews about Pyrex Cookware?
554,286 reviews on ConsumerAffairs are verified.
We require contact information to ensure our reviewers are real.
We use intelligent software that helps us maintain the integrity of reviews.
Our moderators read all reviews to verify quality and helpfulness.
For more information about reviews on ConsumerAffairs.com please visit our FAQ.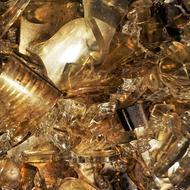 I have been using various kinds of Pyrex glassware for a long time, but unfortunately lately it has provided me nothing less than terrifying experience. It started with a measuring cup that exploded right after I washed it and put it on a dish rack. I thought it is just a fluke, but then yesterday I had a scare of my life when a Pyrex 9x13 baking dish exploded while hot into a shower of hot tiny glass pieces all over the kitchen. I am thankful that I managed to instinctively cover my face with my hands as pieces were falling over me and I wasn't hurt. But it definitely left me heart shaken and terrified. I think I will have to look for other type of baking dishes. Caution for other consumers - please be careful while using Pyrex!!!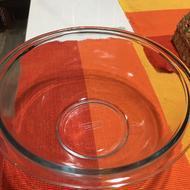 I've had Pyrex glass bowls/dishes for quite some time now and have never had any problems with them. I've used them for several occasions and they've been always a part of our holiday/birthday parties at home. I use them to cook or heat food in the microwave and sometimes bake some treats in the oven and they are still whole and intact. Not a crack in one of them. I don't know about the other people who posted here regarding their exploding Pyrex cook/bakeware but mine's okay and I've been using them for years already.
My mother uses them as well and never heard any complaints from her. We love to bake lasagna using our Pyrex rectangular dish because it's clear and it's nice to see the ingredients melting and coming together. I love that the tomato sauce doesn't stain the dish and never had any problems with any smell absorbing them. They are also really heavy duty and I have not chipped any of them. They also come in various sizes so you can definitely choose and buy whatever you need. They are definitely great value for your money.

I use Pyrex because I thought it was safe in the microwave. I've used this bowl occasionally in the microwave for about 5 years, but today it exploded after 3 minutes. Very shocked! I'm hoping it hasn't harmed the microwave.

We have had and used a number of Pyrex products for many years but two nights ago, the casserole dish unexpectedly exploded into thousands of shards all over the kitchen. The clean up was very tedious. My girlfriend was cut when it shattered. The dish had been in the oven for over 20 minutes and the meal was done. The dish was set on a clean, dry, glass stovetop that was not in use. I have read numerous other instances of breakage and have determined for myself that it's too risky to use this stuff. It was a huge mess and inconvenience, not to mention downright dangerous. The glass was broken into sharp shards and incredibly small slivers. We're throwing ours out. Not worth the risk and headaches.

I've had the same Pyrex pie dish for years. I was baking chicken at 350 and as soon as I took it out and set it on the stove, it exploded in my face sending shards of glass everywhere including the oven seeing as I had just taken it out! I will never use their product again. Ruined our dinner (due to the glass exploding all over the food taken out and other still in the oven).

Baked two loaves of bread at 350 in two Pyrex bread pans purchased probably 15 years apart (the second one was purchased a year or two ago). Took them out and set them on the counter and turned away and pop! Shards of glass flying in all directions, pelting me in the abdomen and flying into our living area (where my kids were playing). It was the newer one. Now I've read a bit and am realizing this is not as unheard-of as you'd hope.

I was cooking some beef and onions slowly in the oven at 150 degrees to make a casserole. After 3 hrs I looked in and the lid had cracked. Unfortunately the glass splintered into the meat dish making it dangerous to eat. This is the first time anything has happened with PYREX dishes and I am very surprised to read others have had similar experiences. I have used and trusted Pyrex dishes all my life. What do I cook with now?

I was baking in a Pyrex dish, the new one with the handles. When I went to remove the dish from the oven it shattered. There was glass all over my kitchen stove and floor. I ended up with cuts on my hands and foot. I have used pyrex for over 30 years and never had an issue before. Will not use again.

Just set out my two Pyrex baking dishes to start rolling up my tamales in. Thought I'd take a break and down on my couch and within eight minutes there is a large explosion in my kitchen. Came into the kitchen and this is what I found - glass everywhere! It wasn't hot, it wasn't cold, it was just sitting there and boom! Sounded like a bomb going off! Took a picture of it, it exploded with enough force to send glass 12 feet away!!

I was baking a meatloaf in the oven (at 350 degrees) in a Pyrex glass pan, which I purchased 1 or 2 years ago. After about a half hour, it exploded. Thankfully, the oven door was closed and I didn't sustain any cuts. All the food of course was ruined, of course, and it took hours to remove all the shards and crumbled glass from the oven. Something has clearly changed in the makeup of the Pyrex glass the company now uses. I have thrown out all my Pyrex glass pans and will never use the product again.

I will never buy Pyrex products again. Yesterday I was preparing my tossed salad in a Pyrex 4 Cup 100th Anniversary Green Dot Storage Dish when suddenly the dish exploded. I have never placed the dish in the oven. This was a tossed salad consisting of lettuce and veggies. I was cutting some of the salad when suddenly the bowl exploded. I heard a loud pop and the glass shattered - some of which flew off the table. The dish was completely shattered. I was lucky the glass shards did not cut me.

About 30 minutes ago, a Pyrex baking dish exploded in my oven. Loudly. Shattered into a million pieces. There were 60 seconds left on my kitchen timer. Meaning that had this happened 60 seconds later, that explosion would have occurred several inches from my face. I'm lucky I have functional eyes to be looking at the computer screen right now.
Obviously this phenomenon is established and well-documented, and yet I had never heard of it. Has Pyrex recalled any of their products? Have they done anything to provide for the safety of their customers? Of course it won't happen, but I'd love to recoup the cost of the shattered dish, the lost groceries, and the significant amount of time it will take me to clean this. Through their dangerous negligence, Pyrex has lost a customer for life. I'll make sure none of my friends or family purchase or continue to use Pyrex products in the future.

I have used glass baking dishes for decades, even those that belonged to my mother and aunt. In my 50 years of using Pyrex brand and other brands of glass baking dishes, I never experienced what happened yesterday. After putting the brownie mix into the room temp dish, and baking for about 15 minutes, I heard a very loud noise in the oven. Upon opening the oven door, I saw hundreds of glass fragments all over the floor of the oven, and in the other dish I was baking. Brownie mix was all over the oven, and I couldn't believe how much glass was everywhere.
WHAT A MESS! This was a brand new dish which I just received as a Christmas gift and had used only once before. I'm so thankful that I wasn't opening the oven when the dish exploded and wasn't preparing a large dinner with several dishes cooking simultaneously! It could have been much worse. I asked several of my friends who cook a lot and none had ever had this experience, but after reading of very similar stories on Google, I can't believe Pyrex can still be selling these glass baking dishes and has not been sued.

I put 8 oz measuring cup into micro about half full and set it for 1 minute. I was standing in front of micro watching it to see if it bubbled so I could turn it off. The microwave exploded and blew the door open. I'm lucky my eyes were okay but broken glass (3 main pieces) blew in 3 different directions and shards everywhere. Am afraid to use micro again. Is there a safer brand to use? In 40 years of using pyrex and various microwave ovens I've never had anything so much as crack. This was like a bomb!!!

I was microwaving some food in a small Pyrex brand sauce dish when it violently shattered (it looked and sounded like it exploded). Ironically, the dishes have the words "microwave safe" stamped on the bottom. Not so much, apparently. Disappointed.

I purchased a Pyrex set of dishes with plastic lids from Costo about a month ago. The set consists of several different sized square, rectangle and round containers with accompanying lids that snap on. I've used them a couple of times and am quite fond of them. One medium sized rectangular container I had washed was sitting in the dish drain.
This morning I woke up and went into the kitchen and reached into the dish drain for a glass. Without warning, the rectangular container I described exploded right in front of me. Glass flew everywhere, onto the floor, into the sink and it was really loud! The glass that went flying gave me 3 cuts on my feet and legs. All I could think about was what if this had exploded when I was putting it into the cupboard? What if it exploded in front of my face? It would be a thousand times worse if the dish had been hot or had hot food in it. But this dish was room temperature, in the dish drain and I never touched it at all before it burst.
The larger pieces were near the top rim of the container, but the rest of the glass looked like a windshield when it shatters. The crazy thing is that even 5-10 minutes after the explosion, the pieces that were on the ground, on the sink and on the counter would split apart on their own. We could hear them split away from each other. It seemed like the glass was under some pressure and was still releasing that energy. I'm so disappointed in this and I'm weary of using the rest of the collection as much as I like it. I don't know what to do.

Reheating chicken at 400 degrees for 20 minutes. At 15 minutes it exploded. The pan was not cracked or frozen. It did come out of the fridge but sat at room temperature for 15-20 minutes while the oven heated. What a mess! Luckily no one was opening the oven door or picking it up at the time. I've read this has happened to many others. I am boxing up all the pieces and the chicken too and returning it to Pyrex.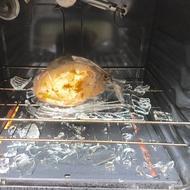 I was baking a chicken breast and heard what sounded like a muffled explosion. I knew it came from the oven. My 9X14 casserole bakeware literally exploded into shards of glass. If this happened as I opened the oven, it could have been way more serious than having to clean up the glass and throw away the chicken.

Today, I was baking a chicken casserole in a Pyrex dish. It was baking at 350 for about 30 minutes when it exploded into tiny shards of glass. It took me about an hour to clean up. Thankfully, I was not opening the door when the explosion occurred. No more Pyrex for me!

13'x9'x2' Clear casserole dish just exploded in oven! Glass shards everywhere. It was not temperature shocked. It was room temperature before being placed in the 375 oven, and had been in the oven at least fifteen minutes before exploding. I wrote this review because I am very displeased with this product. The cleanup is a nightmare, and I have at least one tiny piece of glass in my hand that I can't even see even though I was careful. After researching on the internet this sounds like a fairly common occurrence, and could be partially due to: "Pyrex switched from using borosilicate glass to tempered soda lime glass only after Corning sold the brand to World Kitchen in 1998."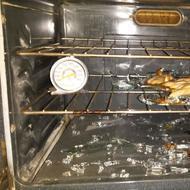 Last night I was baking chicken at 400 degrees in a Pyrex dish. No the dish was not frozen, chipped, nor cracked and yes the dish said Pyrex on it. 15 minutes later I heard a small explosion. I opened my oven to find the glass dish broken into small pieces. Thankfully I was not injured, but after reading the response that Pyrex has issued regarding these complaints, I will never again buy their products or support their company.
"We cannot speculate on how someone was using their bakeware, and whether or not they were using it correctly. Without examining the product, there is no confirmation that the product involved was Pyrex bakeware (as opposed to another manufacturers product). For this reason, unsubstantiated and unconfirmed reports of breakage should not be used as the basis for any conclusions to be drawn about Pyrex products."

Tonight I used a new Pyrex 8x8 glass baking dish. A short while into baking brownies I heard a loud pop sound from the kitchen. It was lots enough to startle me. I found the inside of my oven covered in brownie mix intermingled with pieces of the broken glass that was once the pan. I had to wait for the oven to cool down to clean it, which took over an hour. I hate to think what would have happened if I was checking on them with the door open.

Good evening Pyrex Home. We had a terrible thing happen in our oven with the Pyrex this evening. The chicken was cooking in our oven and the Pyrex dish literally exploded! Glass everywhere! It was all inside the oven thankfully, so I turned off the oven and luckily no fire or smoke. Once it cooled down enough, I had the task of removing the nearly cooked chicken and the loads of broken Pyrex. It was a big job. Thankfully no cuts to myself or the rest of the oven, just a lot of broken glass in the garbage, and not to mention our chicken dinner was also wasted and in the garbage.

My wife Rhonda and I were home preparing a casserole in a Pyrex casserole dish. We set the oven to 350. Put the casserole in the oven for one hour. After about 50 minutes went by we heard an explosion coming from the kitchen. My wife ran out to the kitchen to the oven and found that the casserole dish had exploded inside the oven. Oh my god somebody could've been seriously injured. It took my wife an hour and a half to clean the mess up. We ended up eating Chinese food. I guess this dishware isn't what it's cracked up to be. We were very disappointed. But we were glad no one got hurt. Consumers beware!!!

Just heard a loud noise and went to my oven where I had just started my lasagna about 15 minutes ago to find the pan had exploded and is in a million pieces. So disappointed as it costs so much to make a homemade lasagna anyways and it was starting to smell up the house with the aroma. No more Pyrex for me. I am done after 30 years of them.