Consumer Complaints and Reviews

My Pyrex baking dish (9x13) was sitting on top of my gas stove as the oven heated up. I picked up the dish to put it in the oven and the thing EXPLODED IN MY HAND. It was barely warm. Glass blew into the air and all over my counter, floor, and into the food I had out to prepare to feed my kids. I am just thankful that a piece of glass didn't go into my eye or hurt one of my children. I had to throw away about $20 worth of food.

I was baking chicken for my family's dinner. Ten minutes into baking time a loud explosion sound was made, and the house filled with smoke. I have an oven with double burner elements. One is in the bottom of the oven. When the glass 13x9 dish shattered, my sauce flooded the oven and shards of glass were everywhere including the side metal pieces that hold the wire racks. Needless to say I was shocked and thankful it happened in the oven. A year ago I had a second pyrex glass dish explode when I removed the cake from the oven to the counter (granite with steel trivets). I thought it was a fluke, but after today's experience I googled and found this page. Some agency should forbid Pyrex from continuing to produce unsafe bakeware. If somebody gets a glass shard in the eye it will be too late. With all the government agencies micromanaging life, you'd think some agency would get on companies who produce health hazards.

My cookware that I have had for two years exploded while in the cabinet. It had been over a week since I last used it. Me and my wife heard a noise in the kitchen and went to see what had fell. It sounded like ice breaking. We looked around and did not see anything. We figure it was the ice maker. This morning I go to take my vitamin and lo and behold the cookware had exploded into thousands of pieces. I had never heard of this happening and as I checked online I see it happens a lot.

I was keeping the dish of mashed potatoes warm in the oven. I took the dish out of the oven and placed it on the stove top and in 30 seconds it exploded! Upon further research they do not make Pyrex out of the same material that they used to and exploding dishes are fairly common. No more Pyrex for me!

Tonight as I took my Pyrex 8x8 baking dish out of my oven and set it on my glass top stove it exploded in thousands of shards... thankfully the bread pudding absorbed the smaller pieces. Very dangerous to have baking dishes spontaneously exploding! Very dissatisfied with this product. Glad no one was hurt. I will now throw out all my Pyrex glass baking dishes as I no longer trust them to be safe!
How do I know I can trust these reviews about Pyrex Cookware?
671,225 reviews on ConsumerAffairs are verified.
We require contact information to ensure our reviewers are real.
We use intelligent software that helps us maintain the integrity of reviews.
Our moderators read all reviews to verify quality and helpfulness.
For more information about reviews on ConsumerAffairs.com please visit our FAQ.

Pyrex was once a very trusted name in cookware. Now after my second casserole dish in 3 years EXPLODED in my oven, I explored an explanation. Apparently this has been happening to unsuspecting people who have put their trust in the Pyrex name for years... Ever since they sold the name and changed the composition of the product. Pyrex is no longer the trustworthy cookware your mother had. The 'from fridge to oven to table' no longer exists!!! Luckily both my incidents happened within the oven. I warn others of this very real danger. All my Pyrex is going in the garbage!!!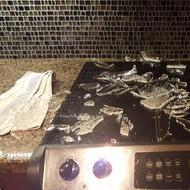 I bought two new glass Pyrex 9x13 cooking dishes 3 years ago when I moved into a new place. Two days ago I pre-heated my oven to 400F, lined a pan with some aluminum foil, and placed 2 chicken breasts in it to cook. When done, I pulled the pan out and placed it onto a room temperature glass cooktop as I've done dozens of times before. As I stepped back two feet to turn towards the sink, the pan EXPLODED! It did not crack or shatter in place. It EXPLODED into hundreds of pieces, spraying me, the counters and the floor in glass shards. I was 2-3 ft away when it happened and I was hit from my neck downwards with glass. Thankfully I was not hurt and had glasses on. Glass shot as far as 6 ft into my pantry (I paced it) and in the opposite direction towards my fridge. There was no damage to the stove top. Regardless of where the dish is placed, there should be no question as to whether it will remain safe and in one piece.
I checked the other pan and it was stamped PYREX on the bottom. Needless to say it is now in the garbage and now use a metal pan. Please do your friends a favor and educate them about this issue and plead with them to toss these PYREX dishes. Imagine if it was your child that you asked to pull the dish out of the oven and it exploded in their face. And trust me, it was an EXPLOSION with force.

I have used my Pyrex baking pan several times. This time when I placed it in the oven it exploded into millions of pieces/shards. I'm lucky no-one was injured but my meal was ruined and had a mess to clean up. It's horrible a company cares so little about their customers' safety to make and put their name on this product. Shame, shame on you.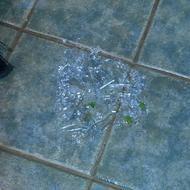 I placed a chunk of cooked corned beef into a large Pyrex baking dish, covered it with foil and placed it in a pre-heated 250 oven to keep warm while I cooked small potatoes and cabbage in the pot the corned beef had boiled in. I removed the dish and placed it on stove top on a burner that WAS NOT ON. I removed the corned beef and added it back to the pot while I mashed the potatoes. I put the corned beef back into the dish to slice it. I served dinner and we all ate... took about 20 minutes. My daughter went back and cut a little more corned beef and returned to the table.
About 5 minutes later we heard the most horrific sound from the kitchen. The Pyrex dish had exploded and sent glass all over the stove top, the countertops, and the floor. Glass shards traveled as far as 15 feet from the dish. I want to reiterate that the dish was NOT sitting on a hot surface, I can find NO reason why this dish suddenly exploded. It is only by God's grace that someone was not seriously injured by this event. I am getting rid of all my Pyrex as they are clearly unsafe.

I took the Pyrex dish out the oven and placed in on the counter, it then exploded throwing glass everywhere. I just finished brushing the glass out my daughter's hair. Thank God her back was turned as it could have gone in her face or eyes. A quick Google search led me to hundreds of others who have had similar issues so these problems are well-known and documented. The reason they explode is the cheap glass they use to increase their profits is inferior to the old formula we used to have no problems with. This is utterly disgusting that a company would put profit ahead of the actual safety of its products. DO NOT BUY. This company are greedy beyond belief to ignore an issue like this.

I placed my casserole into the preheated, 350 degree oven and 5 minutes later, we heard an explosion in the oven! Upon opening the door, we find that the dish has disintegrated into a thousand shards of glass. Dinner is ruined, the oven is a mess, and I'm thinking it was something I did. I've used it for over 4 years with no issue. After a tiny bit of research, I discover that this is happening daily! I threw away the rest of the Pyrex in my home, and contacted my 6 daughters to let them know they should discontinue using theirs. This is sad and dangerous. Corning did a much better job of manufacturing a product that stood the test of time, compared to the current manufacturer. I won't purchase this product again.

The oven was pre-heated at 350 degrees. I placed 3 chicken breasts from the refrigerator in the 9x13 dish with a few drops of olive oil (I have done this many times without any problems). Fortunately, I was still in the kitchen when I heard a very loud "explosion". When I looked in the oven I could not believe what I saw!! There was shattered glass everywhere!! While wait for the oven to cool, I took a picture. After searching the internet I have seen pictures of other shattered dishes others have posted and they are similar to mine. It took several hours to clean up all the glass. I don't understand how this is allowed to continue. It is very dangerous and unsafe. I will no longer use any Pyrex, period!

I have cooked many a time with this bowl and tonight I cooked with it, and took it out of microwave, and set it on the stove. Next thing I heard a weird noise and looked, and my bowl had cracked in half, and my food is going everywhere. I have never heard of this happening before to anyone that I know that has them. I loved this bowl!!!??? I was very satisfied until this happened.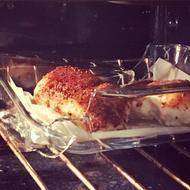 I was baking chicken as I have done over and over again. I was using both my 9x13 pan and my 8x8 pan. My timer went off, I opened the oven and removed my 9x13 pan and suddenly my 8x8 pan broke while still in the oven. I'm lucky it was in the oven and not in my hands or I would have been severely burned by the liquids from my cooked chicken that were in the bottom of the pan. I think I'll be switching my cookware. This scared me.

Last night I was baking pork chops using my 9x13 Pyrex baking dish as I have done numerous times in the past. All of a sudden I hear what sounded like an explosion in my kitchen. I started looking to see what had happened when I smelled and saw smoke coming from my oven. I slowly opened the door slightly to see what was going on and had discovered the baking dish had exploded into about 1,000 pieces actually embedding shards of glass in my pork chops! I immediately told my husband to get rid of the rest of the Pyrex glass cookware. I don't want it in my house!!! This company needs to stand up and accept responsibility for their defective product before someone gets seriously injured.

Pyrex needs to go back to its roots using the borosilicate glass instead of the cheap Chinese crap soda lime glass. My baby girl could have been seriously injured last night as I had a brand new 13X9 Pyrex dish explode. She was within seconds of having hot grease and glass blown all over her. Let me tell you what an ugly conversation this would be for someone at your legal department had this happened. I thank God she had just stepped away from the stove. And yes it was Pyrex because I have the matching dish that I am going to trash in my cupboard. I will never again purchase this crap. I guess it will take someone becoming seriously hurt before this company takes notice. SMH. I contacted Pyrex and sent pictures. I still have not heard back. I don't care if they replace the piece. Someone is going to be hurt.

I filled a Pyrex casserole dish with a casserole at room temperature. I then put it in an oven preheated to 375F. Five minutes later there was a loud bang. When I looked in the oven, I saw that the entire back end of the casserole pan had "exploded" and fallen off, ruining the casserole and filling my oven with broken glass.

I was cooking a chicken potpie in a 13x9 Pyrex baking dish. I have used this dish a million times and never had a problem, but tonight 15 minutes into cooking at 350 degrees my dish exploded!!! I heard a huge boom in the kitchen. I thought something had fallen over in the sink; but when I didn't see anything, something said check the oven and when I did my potpie was sitting on the baking rack and there was glass EVERYWHERE!!! Pyrex should be ashamed that they haven't done something about this! I had never heard anything about exploded dishes until I just googled it and there are tons and tons of cases where Pyrex dishes have exploded dating way back!!!

First I always loved my cooking dishes, that is until my dish exploded in the oven. I just used it the week before with no problems, it was about ten minutes into cooking at 350 that I heard an explosion. I walked into the kitchen thinking that something fell over or something but walked into smoke coming out of the oven, when I was finally able to open door there was glass and my food all over the oven, am very disappointed in Pyrex and have thrown my other baking dish out.

So Shocked, I have used all my cooking life. Today I placed Brownies into the Oven using a 13X9 pan at 350-degree oven. 20 minutes into the bake time I hear an Explosion in Kitchen. Rushing in I find the Dish had bursted into a thousand pieces. The explosion was so intense that the door of my small oven was blown open. Glass was shot out all over the floor.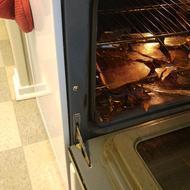 We were cooking chicken in the oven and suddenly heard a loud sound. We ran to the kitchen. It sounded like a small bomb went off. I was hoping it sounded worse than it was. Our pyrex dish exploded inside the oven. We followed the directions exactly. I've used it many times before with no issues. I've never heard of this happening before until today. I feel so lucky that nobody was hurt and pyrex should feel the same because I now believe this product is a safety risk. It should not be sold the way it is currently made... The old materials were much safer.
I'm shocked this even happened, but I will tell everyone I know about this. It was very scary and when I opened the oven glass was everywhere. I will encourage everyone I know not to use pyrex anymore... For anything. If you can trust your cookware and dishes to not suddenly explode while following the directions... That is simply not a safe product for anyone's home.
Pyrex: consider yourself VERY lucky nobody has been seriously hurt yet. When somebody finally is you will surely have a very ugly lawsuit on your hands. Please recall your dishes and replace with cookware that is manufactured with the high-quality glass that gave you your high reputation in the first place. I'm never using pyrex again and I trashed all of my other pyrex products. Be safe everyone!

My sister had me over for dinner. She was using a 13 by 9 inch Pyrex baking dish that I brought into her home. Making pork steak her husband couldn't wait to have. She nor my brother-in-law like cooking in glass. I assured her it's fine, that's is what it is made for. Ruining an expensive dinner... I did some research and found out that Pyrex isn't made by Corning anymore and that the company that they sold the secret to uses a cheaper material and is made out of country. So just a warning to everybody out there don't buy any Pyrex baking dishes. Pyrex well... Only the older ones are true safe glass baking dishes.

My husband was baking fish in a Pyrex Baking dish and when he took it out of the oven, it exploded in his hands, sending flying glass across our kitchen floor and dining room carpet. Thankfully he had oven mitts on and our dog that was standing nearby did not get hurt. This explosion not only melted parts of our kitchen floor, it melted chunks of glass into our carpet and has been impossible to remove. Additionally, there were small loose shards of glass all over our carpet and after carefully picking up the ones we could and vacuuming repeatedly, we are still finding small shards of glass. We have a dog in our house and are concerned he is going to either eat the shards (they probably still have a fish aroma) or cut his paws. We had to put a floor rug over the area to cover the melted glass.
I am due to have a baby in October and do not want my child to go anywhere near this area. We rent our home, so our landlord would have to replace the carpet - but at our cost. I feel Pyrex should be responsible for the damages caused to our home and our safety. If there is a class action lawsuit out there, I would be more than willing to participate.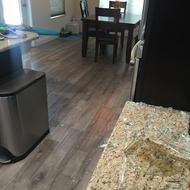 I was doing my routine meal prep this lovely afternoon, cooking 2 chicken breasts in my pyrex baking dish at 350 degrees for 30 minutes. Once it was complete, opened the oven, pulled out the rack and let it cool for about 10 minutes. Then moved the dish to the counter so I could begin to prepare my meals (I do this routine EVERY time, twice a week). About 5 minutes into the dish sitting on the counter, it exploded. Yes exploded, glass shards went 20-30 feet from where the dish was sitting. Hit me in the face, arms, legs. I'm extremely upset and will be throwing the rest of my Pyrex in the trash.

I baked lasagna and when I was about to take it out of the oven, I heard an unusual noise in the stove. When I opened the oven there was shattered glass in the bottom of the oven. The dish appeared to have just crumbled in the oven. The dish was room temperature when I put it in the oven. There were two pans of lasagna the other pan did not break but we could not eat it because it had shards of glass in it, apparently the first pan exploded.

While at my job (working with people who are disabled) I was baking some scalloped potatoes in the glass Pyrex pan that I have. When about 10 minutes into baking, it shattered... Causing the food to leak onto the bottom of the oven and glass everywhere. I had to remove the whole rack because it was soo shattered. Then the smoke alarms went off. So all I have to say is please fix this or I will stick to metal pans.

On August 5, 2016, I had just finished baking turkey meatballs in the oven at 350 degrees for 25 minutes. I took them out, put the pan on top of my stove, turned the oven off, took the meatballs out of the pan and put them into the sauce which was in another dish. I then proceeded to put on my oven mitts, pick up the Pyrex glass pan that the meatballs were in to move off of the stove, and it exploded in my hands in mid air throwing glass and glass shards across my kitchen, into the food, burning my floor and scratching and cutting me. Have had the pan for years, approximately 5 plus. Never in my life did I ever expect anything like this to happen. It scared me to death. Now I have to replace my kitchen floor because of the damage that was done by the burning glass. This company should pull these products asap.

Last night I left a container in my sink. It was empty and not in water. This morning I heard a large explosion in my kitchen and to find my container had exploded. Before then it had been in the refrigerator. I have 8 of these containers in 3 sizes. I have not had any problems before and have been using these containers over several years as I like the idea of glass rather than plastic.

I baked a blackberry cobbler in the oven for dessert after supper last night. I put refrigerated pie crust on counter for 2 hours. Then I put one crust on bottom of Pyrex casserole. Then added blackberries (uncooked) sprinkled with sugar and flour. I finished with the second pie crust cut into strips and crisscrosses on top. I cooked in a 350 degree preheated oven until the crust browned. I put it on top of stove top cool. When I was ready to serve, I realized the eye under the casserole was warm from previous cooking. I slid the cobbler from the right front stove eye to the left front stove eye. I served two bowls of cobbler and put them on the counter. Without any sounds or warning, the Pyrex shattered. Huge number of sharp-pointed glass slivers. Some as far as 4 feet away on the floor, under the counters, and all over the kitchen counters. Until I researched, I had never heard of this happening.

I purchased a Pyrex set a few years ago and 3 days ago, I baked 4 hamburgers at 400 and as soon as I removed it from the oven and placed on the counter, it completely shattered. My 2-year-old son happened to be present at the time. This isn't my first time using it though I don't use it often. This was very dangerous and disappointing to say the least and the outcome could have been far more severe and damaging. I'm not sure what type of defect this is but it needs to be fixed. My dinner and night was ruined and 3 days later I'm still left cleaning glass and being very cautious as I have to make sure my son does not get cut from the remnants of glass.
Pyrex Cookware Company Profile
Company Name:

Pyrex Cookware

Website:

http://www.pyrex.com/