Consumer Complaints and Reviews

So this just happened in my kitchen not even a few months old. Purchased it not even a few months ago when I moved into my apartment. Called the line and was told by a rude woman I had to replace it on my own!! Excuse me? This top exploded right next to my kids and on their food. So not only did I had to redo their dinner (not that I mind at all) but make sure they were ok and make sure they did not step on glass! And in the process cutting my hands as well. You want me to purchase a new what a new set if I didnt like it as that rude woman told me!!? This is your cookware and you are refusing to take any responsibility because the warranty doesn't cover anything like that? When after it popped I did my research and not only did T-Fal receive a 1.4 rating. Wish I would have known that before I would never have bought it! But you cant replace your flaw??? Is this a joke???
P.S. Customer service needs to be retrained on how to deal with upset customers who are just trying to not only get answers but fix the situation because companies like you fail to realize not everyone is made out of MONEY! I would never recommend this product. I will share it on my feed so friends can see and share it as well and will give an more reviews on Amazon and other sites with the pictures all because you cant help the people who are putting money in your pockets. Its pathetic.

WORST PRODUCT EVER! I am over 50 years old and have never seen the likes of this... MY HANDLES KEEP UNSCREWING! They said I could send it in & evaluate the problem but I kind of need my cookware... ARE YOU KIDDING ME? This is not just one pot or pan it is ALL of them... AAARRRGGGHHH!!!

I'm reading all of these horrible reviews of T-Fal about the handles coming loose on cooking pans, skillets, etc... The handles come loose on ALL brands of pans, over time, with a screw holding them on... These are better than the ones that are riveted only with the much cheaper handle. Yeah, mine start to come loose about every six months or so... so what? The temperature variation on anything in the short amount of time is going to cause the same problem on anything like this. This isn't a quality issue, this is physics. It's going to happen... not a problem. These have the best and longest lasting non-stick coating of any economical or affordable pans that we have ever used. We've been using ours for many years and maybe twice a year, I snug up the handles...

Bought a set for my wife about two months ago and they are complete garbage for the price. Handles coming loose, pancake pan warped. I am completely dissatisfied with this.

I am very disappointed in this item T-fal Prissima deep fryer... Works great but the bottom of it fell right off came unglued! Thank God it wasn't full of hot oil!! This is ridiculous... Had my children been using it I would not be very happy with them all burned from hot oil!!!
How do I know I can trust these reviews about T-Fal?
633,474 reviews on ConsumerAffairs are verified.
We require contact information to ensure our reviewers are real.
We use intelligent software that helps us maintain the integrity of reviews.
Our moderators read all reviews to verify quality and helpfulness.
For more information about reviews on ConsumerAffairs.com please visit our FAQ.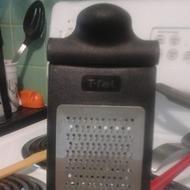 I called T-False about safety concerns with their folding cheese grater. I was so surprised to find that they had no interest or desire to hear what I was calling about. I do the majority of my cooking with my grandchildren and this item is dangerous. The grater slips, and folds up while you attempt to use it. I have cut myself several times and I have only been using it for a week. There is no way I would ever buy this product again. I won't even donate it. It is going into the garbage. Right along with the prospect of ever purchasing any T-Fal products again.

Don't bother buying these if you want them to last more than 6 months! The coating wore off within a few uses, following all instructions. We tried all methods of re-treating them, with no good results. T-Fal will not refund, but will replace them with the same crappy product. I won't spend another penny on sending them so they can tell me they were damaged by too much heat or something (not true!). They are going in the trash today, as is any future thoughts of buying their products.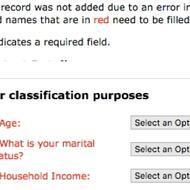 I tried to register my new T-Fal deep fryer online as the accompanying documentation requested. I gave needed information such as name, address, phone, model, etc. but I ignored requests for personal information such as age, sex, marital status, how many people I live with and my income. When I submitted the registration it bounced saying the personal information is "required".
I submitted a ticket via their website asking why such information is "required". I got an automatic acknowledgement saying I would hear back within two days. Many more days later and after repeated reminders to them I have heard nothing back. If I had walked up to a customer service counter to register a warranty and the clerk asked me face to face how much I earned, if I was married and how many people I lived with, it would be patently rude in the extreme. Doing it online is equally as rude. Their rudeness is compounded by their ignoring my requests for why they do this. They compound the malfeasance by not responding to my reasonable question.

Original problem with "doming" that prevented good contact with induction range burner. (T-Fal Professional # E9380894 & E 9380584) Discovered problem too late to get Amazon refund-- had to deal directly with T-Fal. First replacement set even more defective. Second replacement set arrived today - not even induction capable-- this requirement made clear in all correspondence - written and verbal. Buyer beware. T-fal will not issue refund.

I received a set of cookware for Christmas and was surprised to see how piss poor the workmanship was. The pans were and looked cheap with the bottoms being so thin that they will probably make it a few months until I will replace them with a good set. This set was not cheap. It's companies like this that should be put out of business.

Consumers, be advised if purchasing T-Fal aluminum cookware - do not drop the pan. You will soon have a football shaped pan that no longer fits the round glass lid. Very cheap product. I will never buy T-Fal again.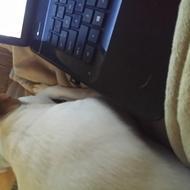 We bought our set of T-Fal cookware about a year ago. Within 2 months, the handles on the pans were coming loose. Today, as I picked up a pan with hot food in it, it completely came off, thankfully while still over the stove. Otherwise, I would've been burned. I called T-Fal customer service when I first started noticing the handles were coming loose. I was told that the tool needed to tighten up the handles were not available. I wouldn't recommend this product to anyone. In my opinion, they are a burn hazard.

I purchased a deep fryer about a year and a half ago. Now the on and off button fell completely apart, no way to turn it on or off. Pretty much junk. I probably only used this fryer about 8 months total, now it's junk and needs to be thrown away. I will never buy another product from T-FAL!!!

When frying bacon and/or chicken thighs over medium heat, black smoke billows out of the pan as if food was burning. Is this dangerous?

My mother was fixing supper and was letting the meat simmer on low heat. She turned to throw away trash and she heard a pop. When she looked back the lid had cracked launching glass on the meat. This is not the first time either. The experience blew glass all over the kitchen.


Handles have been loose on these pans since I bought them. I called T-Fal. They will not do anything. We tried tightening with screwdriver but it doesn't help. I lifted a pan to drain noodles and the hot water spilled everywhere. Luckily I only had minor steam burns. These pans are a serious hazard and should be recalled. This could have been much worse. I will never purchase t-fal again.

Purchased at the end of December. Already own several pieces of T-Fal without complaint but these new ones are horrible. After 1 month's use the handles are flipping over and are not able to be tightened. For satisfaction they must be returned but the box went out with the X-mas tree and why should this be so in such a short period of time. This sucks!!!!!

The Griddle warped. It rocks back and forth or the burners. I was so happy when I got it and after I used it a couple of times - it WARPED. I have used T-Fal for a long time and are still using it, but I won't buy any more after this.

This piece of cookware was a Christmas gift last year (2013) and after less than one year of moderate use, this T-Fal pan has failed. The red dot in the center is peeling off, it has proven to not heat evenly due to the blacken area on one side and the handle is loose. I have used this pan on both a gas stove and a glass top stove. I do not abuse my cookware, in fact I still use my stainless that I purchased over 30 years ago. But I do have to say, I am very disappointed in the T-Fal products and will never purchase another piece and I will also recommend to anyone who asks to never waste their money on T-Fal.

I have used T-fal pans for years. I wanted a smaller pan and ordered one from Amazon on August 28, 2014. The item was: T-fal E93802 Professional Total Nonstick Thermo-Spot Heat Indicator Fry Pan, 8-Inch, Black. I used the pan for eggs just a few times when I noticed the eggs had flecks of black coating in them. Upon examining the pan I realized the coating was coming off the two rivets on the inside of the pan. I noticed all of my other T-fal pans did not have coated rivets on the inside of the pan. I then looked at the photo of the item on Amazon. There was no coating on the rivets of the pan shown on Amazon either.
I contacted T-fal via email and was told I could return the item and they would determine if I had abused the item. I could understand abuse if the pan was warped but not because the coating was coming off rivets that were not coated on any of their other items. According to reviews I have read concerning T-fal, it appears they will blame it on the user and not accept responsibility. I was not about to pay shipping only to have them tell me it was my fault. The pan looks new other than the flaking coating on the rivets. This is a health concern to me to be ingesting flakes of coating. I intend to file a consumer safety report. This is unacceptable.

The Chinese are incapable of manufacturing a product that actually works or does not break within a few hrs. of ownership. T-FAL is one of these products. They should name it T-FAIL. Unfortunately, the American mindset is, who cares if it works or not, it was cheap. T-FAL is an almost stick free cookware, which is a little bit like being a little bit pregnant. If you want a true non stick cookware, bite the bullet, pay almost double what the T-FAIL cost you, and buy Teflon. Your food won't stick, your Chinese made spatula will not melt and stick to the T-FAIL, and you won't have to write these reviews to Consumer Affairs.

When making vegetable soup, I smell odor and get a burning sensation in my nostrils. And eating the soups burn in my throat and after effect burning in chest... Only when boiling greens and making soups while boiling.... Is this cookware safe?

I always loved T Fal, however we bought a set and the handles are always loose! No matter what we do or how tight we try and make them that are ALWAYS loose! This is dangerous as carrying a hot pot or pan with handles that NEVER stay tight is hard! The worst part is the screws they use fits no normal screw driver! We bought these a year ago and I'm ready to replace them even though they are still in beautiful condition.

T-fal used to make a great product. I've used it for years. But a month ago, I decided to replace my old set with a new one and experienced the same problem that Melanie of W Lebanon, NH did, except with hot grease. The handles not only don't stay tight, the screws don't tighten up at all. This set which cost around $100 is totally worthless. I don't know if T-fal is now being made in China or what, but it worries me seeing there are already a list of bad reviews for a product that used to be top of the line. They have lost my product loyalty. This set is going in the trash and I will buy cookware that comes with a guarantee from a company that manufactures its products with pride and takes ownership when the products fail. What a disgrace. I don't normally leave a bad review unless the product is really bad. And this one is a safety hazard.

I bought this 18-piece set less than 6 months ago. I go to pour hot oatmeal and the handle is loose and turns, spilling boiling food on my feet. I checked all my pots and have to each time I use to tighten the friggin' screws. They say, "Send them in and pay for shipping and then we will decide if you did something to them!" It is **! For close to a hundred bucks, you would expect better product and people in charge to back up their product and not ignore customers.

My skillet is less than 3 years old and I am the only user. It is used primarily for eggs. It is now so warped that I can no longer make an omelet with it since the egg runs all along one side. Your product stinks. I will never again buy another and will make everyone I meet aware of your poor products.

12" T-Fal skillet # 32FP2 - The red heat indicator in the center of the pan is all blistered and flaking off - blistering now occurring throughout the rest of the pan. The skillet is 3 months old, used by 2 seniors, used only with proper utensils. I threw the pan out because of the flaking center getting into my food creating what I consider an unhealthy substance being consumed.

The griddle is sticking so much that it is necessary to use oil on the non-stick surface first before adding food products. I have always raved at the quality of your product, especially to meet my dietary needs, but find it to be unusable now. I hope you can give me an explanation for this problem.

I purchased a 12" T-Fal griddle from Target less than two months ago. I have used it sparingly (maybe four or five times). I went to use it the other day and it was warped. I tried to take it back to Target but I didn't have the receipt. So, I called T-Fal to report it. The woman asked what temperature I had used with the griddle. I said that I don't recall specifically, but it could have been from low to high. She said that the griddle was specifically designed to be used with no higher than medium temperatures. I asked how am I to know this. She said that it was in the instruction manual. I said that I'm a 37-year old adult. I have used pans all my life. I don't need to read instruction manuals on how to use pans. I told her that if the pan was not meant to be used with temperatures higher than medium, they should have a bright red sticker stating this, because no one reads the small print about how to use a pan. I guess that's one more pan filling up our trash heaps.
Company Name:

T-Fal

Website:

http://www.t-falusa.com/