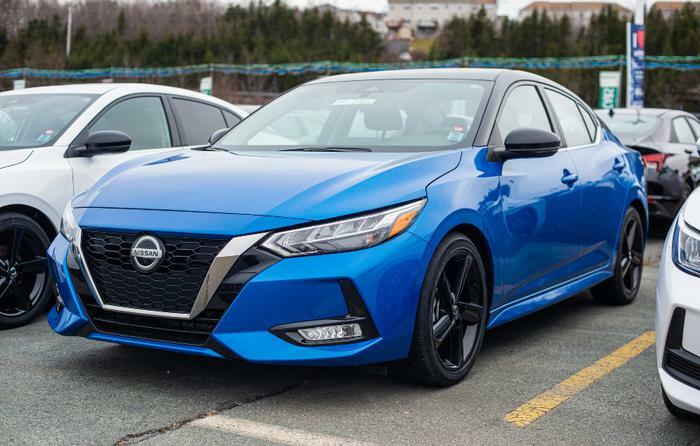 If you own a model year 2020 or 2021 Nissan Sentra and have had trouble steering your vehicle, then it may have a potentially dangerous defect. 
The automaker issued a recall for 138,736 Sentras that may have bent tie rods because of a manufacturing issue. The company said bent tie rods could eventually break and lead to a loss of steering control, increasing the risk of a crash. Drivers who notice that their steering wheel vibrates or is oriented off-center may have a higher chance of having this issue.
Nissan said owners of affected vehicles will be directly notified of the recall on August 5. The company is working with dealers so that the cars can be inspected and have the tie rods replaced if necessary.
Essential oils with insufficient packaging recalled
Plant Guru -- a New Jersey-based maker of essential oil products -- is recalling over 25,000 containers of various essential oils because they do not meet child-resistant packaging standards.
The essential oils contain a substance called methyl salicylate, and that means their packaging must meet higher standards so that children cannot be accidentally exposed to it. They were sold on Plant Guru's website and on third-party platforms like Amazon.com and eBay.com from March 2018, through February 2021.
Consumers are being advised to stop using the recalled products immediately and to store them safely away from children. Plant Guru said it will be contacting all known customers to offer a full refund and supply a free child-resistant replacement cap for any products that were already purchased.
Hand sanitizer recalled for looking too much like water bottles
An Oklahoma-based company that produces hand sanitizer is recalling all of its 16.9-ounce and 20-ounce products because the containers look too similar to water bottles. 
In an announcement on the FDA's website, Prairie Wolf Spirits Inc. said its products are only meant to be applied topically. Consumers who accidentally ingest the products could experience potentially fatal alcohol toxicity. 
The company will be notifying customers about the recall by mail, and it advises anyone who has already purchased its products to stop using them. Customers can return the hand sanitizers to its Prairie Wolf Spirits distillery in Guthrie, Oklahoma, or throw them away.
More enoki mushrooms recalled over listeria concerns
Earlier this month, Guan's Mushroom Company recalled all of its products that were imported from China because they may have been tainted by listeria. Now, Concord Farms is doing the same thing for its own products that came from Korea.
Listeria could potentially be deadly to young children or those with weakened immune systems, and it could cause miscarriages or stillbirths in pregnant women. Concord Farms says no infections have been reported or confirmed at this point.
The recalled products were sold in California, and customers who bought them are being urged not to consume them and to return them to the place of purchase for a full refund.