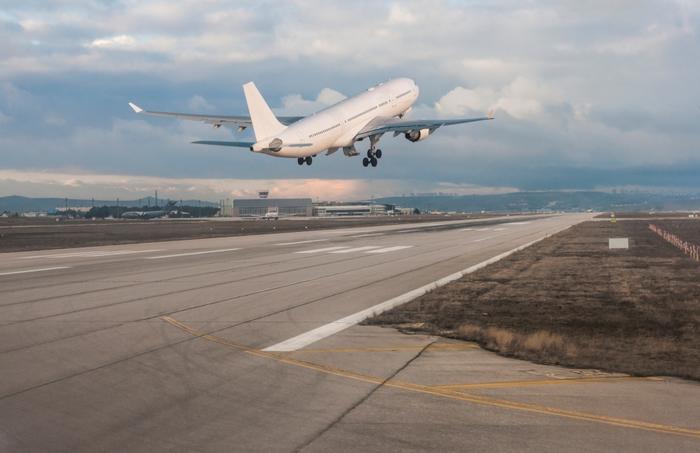 The National Transportation Safety Board (NTSB) is investigating an incident last week at New York's JFK Airport that sources say was nearly America's worst airline disaster since 2001.
American Airlines Flight 300, an Airbus A321, returned to the airport shortly after takeoff when it struck an object on the ground as it moved down the runway. On Twitter, the NTSB said the aircraft appeared to experience a roll as it moved down the runway and hit a runway distance marker with its left wingtip.
"Team of 6, consisting of an investigator in charge & technical subject matter experts in vehicle recorders, flight ops, aircraft systems & performance assigned to investigation," the agency said in a tweet. "NTSB not planning to send investigators to the scene, but will if/when needed."
Once airborne, the American Airlines jet, bound for Los Angeles, turned and made a safe landing at JFK. The airline said there were no injuries.
'Close to crashing'
CBS News quotes a source close to the investigation as saying "this was as close as anyone would ever want to come to crashing." A transcript of communication between the plane and the tower reveals the pilots experienced an uncontrolled bank to the left as the plane gathered speed down the runway. The network reported that a preliminary investigation suggests the pilots momentarily lost control of the aircraft during takeoff.
"The FAA, American Airlines, and the Allied Pilots Association will be parties to the NTSB's investigation, and the BEA of France has designated an Accredited Representative as the state of design and manufacture of the airplane with Airbus as their technical advisor."
The incident is getting intense scrutiny in the wake of two recent crashes involving the new Boeing 737 MAX 8 aircraft. The crashes, coming five months apart in Indonesia and Ethiopia, occurred shortly after takeoff and resulted in the grounding of all 737 MAX aircraft.
The NTSB has requested data from American Airlines Flight 300 and will try to determine why the plane struck a runway sign and light pole, the force of which bent a portion of the aircraft's wing.
U.S. crashes have become rare
While airline crashes were once not uncommon, they have become a rarity in the U.S. over the last two decades. On November 12, 2001, American Airlines Flight 587 crashed on takeoff from JFK, killing 265 people.
On August 27, 2006, Comair Flight 5191, a small regional jet, crashed on takeoff from Lexington, Ky., killing 50 passengers and crew.
On February 12, 2009, Colgan Air flight 3407, a commuter jet operated by Continental, crashed in a snowstorm near Buffalo, N.Y., killing 50 people.