---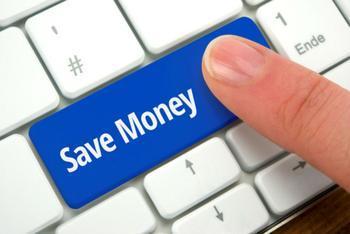 Brick and mortar retailers continue to lose business to Amazon.com, which works to make the buying process easy and seamless. You search for a product, it pops up in the buy box, and you add it to your cart.
But if it is too easy, you may not be getting the best price. At least, that's the conclusion of marketing researchers at Northeastern University.
Keep in mind that not everything you buy comes directly from Amazon. The company works with many third-party sellers to provide products, especially for specialty items.
Algorithmic pricing
When you search for a product, what pops up first might not carry the lowest price. The study, led by Northeastern's Christo Wilson, discovered that Amazon is much more likely to feature sellers in the buy box who adjust prices using an automated system called algorithmic pricing. And a consumer should not assume this seller has the lowest price because Wilson says, more often than not, it doesn't.
"For example, we found that 60% of sellers using algorithmic pricing have prices that are higher than the lowest price for a given product," Wilson said.
He admits the price will not be much higher. In fact, 70% of the time the price in the buy box was only a dollar higher. The rest of the time, though, other sellers had the same product $20 to $60 cheaper.
To find the lowest price, Wilson says you have to take the extra step of clicking through the "other sellers on Amazon" button under the "add to cart" button.
Anyone can use algorithmic pricing
More companies are using algorithmic pricing than you might think, and they don't have to be all that large and sophisticated. For a relatively small fee, any independent seller can obtain the services of a firm that will adjust its prices in real time.
The Northeastern team found these third party sellers have access to a number of different pricing strategies that include finding the lowest price offered by competitors and going above it by a set dollar amount or percentage.
"Amazon has a relatively low number of algo sellers--from 2% to 10%," Wilson said. "But they cover almost a third of the best-selling products offered by outside merchants, so the impact is large."
Amazon has its own system for selecting companies whose products get featured in the buy box, but Wilson says consumers can't assume the product has the lowest price. The chief take away from the study, he says, is that consumers need to take the time to look through the other seller options and consider them carefully.
---