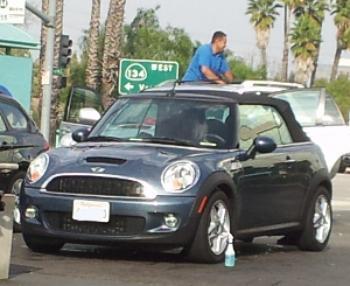 BMW's Mini Cooper has hit the sweet spot with American drivers, with sales approaching 300,000 in recent years.
But the shine wears off the little cars all too quickly in some cases, with timing belt failures causing catastrophic engine damage in some models, according to a class action lawsuit and numerous complaints posted to ConsumerAffairs and elsewhere on the Internet.
Elizabeth of Deer Park, Texas, bought a used 2007 Mini with the money she got from her insurance company after her Honda was wrecked. Soon her finances were wrecked too.
"I got it home and two months later, the oil light came on," she said. The head gasket had failed, causing $2,000 worth of damage. A few months later, the timing belt failed. All told, Elizabeth said she spent $5,000 on repairs in less than a year. 
Things didn't turn out much better for Peter of Riverside, Calif. 
"My 2007 clutch had to be replaced on February 2012. I had to replace the valve cover, gasket, and hose at 37,500 miles. It cost $718.00. Then in March at 40,000 miles, I have to replace the timing chain at $2200.00 and a thermostat at $675.00. I have to pay out of my pocket for all the repairs since February 2012," Peter said. "I think that Mini does not build a car to last past 35,000 miles before you have serious problems."
What did BMW know?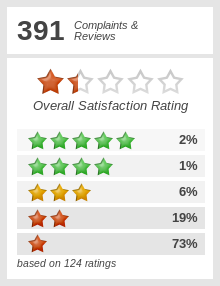 Joshua Skeen and Laurie Freeman had similar problems. They're now the named plaintiffs in a class action lawsuit that argues BMW has known of the defect since 2008 but hasn't warned purchasers, offered a recall or made any attempt to reimburse vehicle owners for the repairs costs.
The models specified in the suit filed in U.S. District Court in New Jersey are the 2007-09 Mini Cooper R56 and the 2008-09 Mini Cooper R55.
A BMW spokeswoman told ConsumerAffairs the company could not comment on pending litigation.
The lawsuit claims there is a defect in the Mini's timing chain tensioner, which maintains an appropriate tension of the engine's timing chain. The timing chain controls the timing of the engine's valves, but when the chain doesn't have proper tension or synchronization, the engine's pistons and valves collide with great force and the engine components suffer so much damage that the engine seizes and must be rebuilt. 
Rob of Stamford, Conn., has reached a similar conclusion. He took his 2007 Mini Cooper S in for service after the engine started making rattling sounds during cold starts.
The timing chain guide (plastic) had cracked in pieces and scattered though the engine and oil pan," Rob told ConsumerAffairs. "The dealer replaced timing chain, timing chain tensioner (broke too!), and guide. It's been less than 6 months, and the same sounds are coming back!" Rob said in December 2011.
"There is obviously a timing chain mechanism design flaw. Mini should correct this on all affected vehicles. MINI is responsibile for their design mistake regarding a substandard timing chain box," he said.
The named plaintiffs, Skeen and Freeman, both bought new Mini Cooper S models in 2007 and allege that while the timing chains used in the Mini Cooper are meant to last about 10 years or 120,000 miles, they encountered problems with their engines far sooner than expected.
Skeen said he had to spend $3,288 in January to replace his car's engine, which had about 74,000 miles on it. Freeman said her timing chain tensioner was replaced twice -- under warranty in July 2009 and again in February 2013, 14,000 miles later, at a cost of $1,381.
"Maintenance-free"
The lawsuit says that BMW falsely claims the Mini timing chains are maintenance-free. It cites complaints to the National Highway Traffic Safety Administration (NHTSA) from consumers who say their Mini Coopers unexpectedly stopped dead on highways and, in one case, on the on-ramp to a busy freeway.
Perhaps one of the most extreme complaints comes from Julie of Snoqualmie, Wash., who told ConsumerAffairs of her experiences with her 2008 Mini Cooper Clubman, which she bought new and babied with frequent doses of synthetic oil and other recommended maintenance.
Then, one day, the engine light came on. The diagnosis: blown turbo. The cost to repair: $3,400. 
"This was a hard pill to swallow ... but it was the best option considering I owe $17K on the car and it's only worth $17K with a good turbo. So I said okay on the repair," Julie said. But Julie's troubles weren't over.
"The shop called me on the day it was supposed to be done and said they had bad news. When they went to get the car started, the timing belt busted when it turned over and the engine is toast and needs to be replaced."
The lawsuit alleges breach of express and implied warranty claims and New Jersey Consumer Fraud Act and Georgia and Illinois law violations. William J. Pinilis of PinilisHalpern LLP, Morristown, N.J., is representing the plaintiffs.