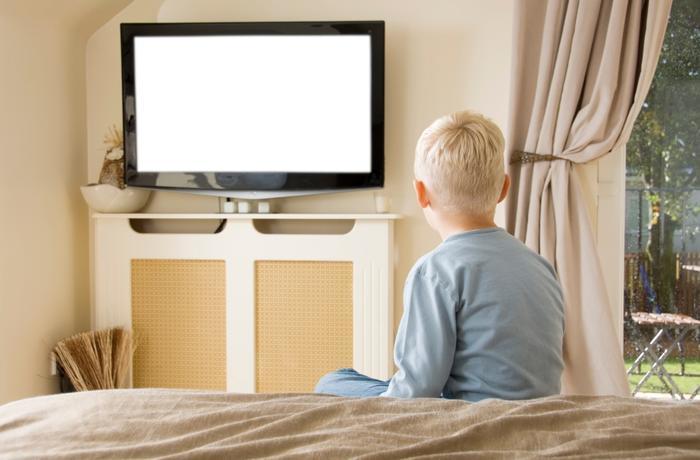 The first Amazon-built TV is on the way. The official name is the "Fire TV Omni Series Smart TVs with 4K Ultra HD" and features hands-free voice control powered by who else but Alexa. 
The company says the price for the TVs starts at an "affordable" $369.99 and will be available exclusively at Amazon and Best Buy come October. If anyone wants to beat the rush and get their order in early, Amazon is giving $110 off the 50" Fire TV Omni and 4-Series models during the introductory period.
"We've reimagined what a TV can do by building it with two of our most popular experiences at the core — the intelligent always-available power of far-field Alexa, and Fire TV's content-forward approach to entertainment," said Daniel Rausch, Vice President, Amazon Entertainment Devices and Services. "Our new Fire TV Omni Series smart TVs, with hands-free access to Alexa, make controlling your TV faster, simpler, and more natural."
"Alexa, turn on the Mets game…"
Amazon likes its chances with anything it can build Alexa into, and the TVs are no different. The company says Alexa provides for smarter content delivery without the need to remember which channel name, streaming service, or input device to switch to. Users can also use voice to control playback, closed captions, and brightness, and manage TV or sound bar volume, switch inputs, and more. And as with Alexa-powered Echo units, TV users can create a routine so when a user says, "Alexa, kick off my day," their Fire TV and smart lights turn on, and Alexa will share the weather, remind them of that day's calendar events, and tune to the news on live TV.
The company could force users to stick with Amazon-created and powered content, but it realizes that limits its chance of success. Instead, it cut a partnership deal with Netflix to give users additional cross-platform access. The Netflix integration will be available from the get-go, but the company says that an "Alexa, Play Something on Netflix" feature will be added "soon."
One of the cool features in the new Fire TV will delight movie fans who depend on IMDb to look up who a certain actor is in a movie they're watching on Prime Video. Fire TV's "X-Ray" feature will allow users to ask things like "Alexa, who is this actor?" to see details about the actors in that scene, which will appear at the bottom of the TV screen. Upstaging IMDb a bit further, the feature will allow users to access bios, filmographies, facts, trivia, character backstories, photo galleries, bonus video content, and more, so they don't have to pick up their phone and go on a search mission to get those answers.