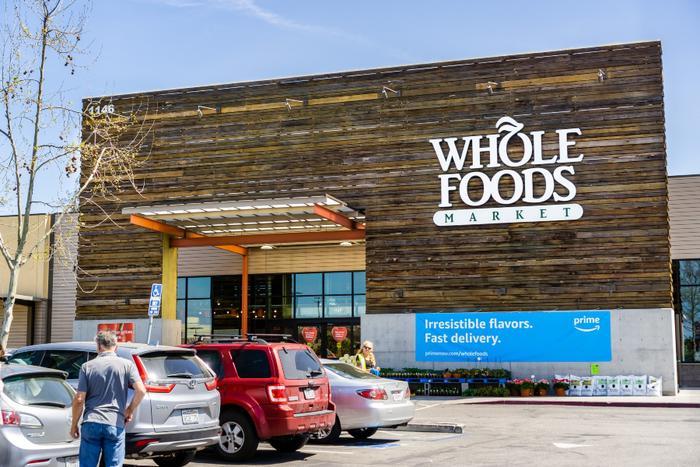 With the gig economy continuing to grow but the COVID-19 pandemic cutting into wages, gig workers looking for work might want to pay Whole Foods a visit. Amazon is now recruiting contract workers to both shop for and deliver groceries for Whole Foods Market customers who order their groceries online.
According to a Bloomberg report, drivers can easily sign up for the Shop and Deliver program by simply reviewing an online tutorial about how Whole Foods products are picked, packed, and handled, as well as scoring a passing grade on a quiz.
Until now, Whole Foods relied on its own employees to assemble online orders, but the program model is akin to Amazon Flex, an initiative the company rolled out several years ago that relies on independent contractors to deliver packages. 
Inherent issues
From its catbird seat, various grocery industry watchers raised questions about Amazon's move. 
"By entrusting gig workers to put orders together for Whole Foods customers, Amazon is potentially increasing the risk that items could be damaged, spoiled or delivered late that is inherent in grocery e-commerce," GroceryDive's Sam Silverstein wrote.
Another question raised was that while delivery service is an easy thing to learn, in-store tasks like picking aren't.
"Delivery from A to B is a beautiful on-demand task because it's very straightforward, very repeatable and you don't need a lot of training, [but] tasks in stores are often much more complicated," Jordan Berke, a former Walmart executive and e-commerce expert who runs Tomorrow Retail Consulting, told GroceryDive.
"A person that comes to your store once a day or once every two days to pick two orders is always learning, while a person that picks 50 orders five days a week" has a better opportunity to become familiar with the lay of the land inside a grocery store, and is more likely to know where items are located and how they should be handled.
Potential good news for consumers
Online grocery shopping is growing in leaps and bounds. The segment is expected to grow from about $38 million in 2018 to nearly $60 billion by 2023. Amazon and Walmart are in a pretty secure place for the moment -- and keep upping the ante -- but more and more companies are trying to elbow their way in like Uber and DoorDash. The upside for consumers is that companies are constantly trying to find ways to keep prices as low as possible. 
"They're always going to look for ways to keep their cost of service as low as possible, and always look for ways to be super responsive in fulfilling customer demand," Tom Furphy, former Amazon vice president of consumables and Amazon Fresh, told GroceryDive. 
"Those are three constants that will always exist as long as Amazon's around, and they will absolutely look to deliver on that in the grocery environment.