Best Auto Service and Repair Companies
Most people don't have the knowledge or tools to easily repair their cars, so they rely on mechanics to do it for them. Auto service and repair shops help customers keep their vehicles running their best by performing preventative maintenance, general repairs and safety checks.
Consumers should find a technician they trust to perform the services they need at a fair price. Taking your vehicle to the same auto repair center can ensure consistency and keep your vehicle running like new.
Compare Reviews for Top Auto Service and Repair Companies

AAA - American Automobile Association
Read 1152 Reviews

Founded in 1902, American Automobile Association offers 24/7 emergency roadside assistance to customers nationwide. Customers can choose from three coverage plans offering benefits such as towing and emergency fuel delivery.

Firestone Service Centers
Read 837 Reviews

Firestone provided the original tires for Ford's Model-T. Firestone Complete Auto Care opened in 1926 and now has over 1,700 locations. They sell and mount tires, perform auto repair and offer preventative maintenance.

Safelite AutoGlass
Read 361 Reviews

Safelite's MobileGlassShops go to customers to repair auto glass. The company started in 1947 and now has over 6,500 mobile vans and repair facilities in the United States. They offer nationwide warranties.

Pep Boys
Read 745 Reviews

Pep Boys sells auto parts and accessories and operates service centers with more than 800 locations in the United States and Puerto Rico. They offer discounts, have sales regularly and provide free services to rewards members.

Meineke
Read 353 Reviews

Meineke Care Care Centers started in Texas in 1972. Today, there are more than 900 locations, and the chain provides a wide variety of automotive services. They have a rewards program and other perks for loyal customers.

Jiffy Lube
Read 891 Reviews

Jiffy Lube was established in 1979 and is headquartered in Texas. Technicians at over 2,000 Jiffy Lube locations perform basic preventative maintenance and some repair services in the chain's drive-through bays.

AutoZone
Read 404 Reviews

AutoZone sells replacement auto parts and accessories at almost 4,500 locations in the United States and Mexico. The company was founded in 1979 in Arkansas. It's now a publically-traded company with headquarters in Memphis, Tenn.

National Tire & Battery (NTB)
Read 586 Reviews

National Tire & Battery (NTB) is a part of the TBC Retail Group. They perform tires services as well as preventative maintenance and repairs. Warranties are honored at all TBC brands. Discounts and coupons are available online.

AAMCO
Read 736 Reviews

AMMCO first opened in 1957 and began franchising in 1962, with more than 650 franchise locations across the United States. They offer a wide variety of preventative maintenance services as well as auto repair.

Wal-Mart Oil and Lube
Read 917 Reviews

Wal-Mart Auto Care Centers sell and mount tires, perform preventative maintenance and offer limited basic repairs. Wal-Mart operates more than 2,500 auto care centers inside their super center stores in the United States.
Thank you, you have successfully subscribed to our newsletter!
Enjoy reading our tips and recommendations.
We value your privacy. Unsubscribe easily.
Considerations when searching for auto services
Technicians
Depending on the type of work you are having done, you may want to have a certified professional mechanic or technician complete the work on your vehicle. The more complicated the repair, the more likely you'll want to use an experienced and certified mechanic. Understanding the types of certifications can help you select the best mechanic for your service or repair need. Because newer vehicles have computers and new technology, using an educated technician is your smartest choice.
ASE Certified: Certification from the National Institute for Automotive Service Excellence (ASE) is the gold-standard of mechanic certifications. ASE is a non-profit organization that administers exams to ensure technicians are knowledgeable and qualified. Individuals must have one year of on the job training and a two-year degree in automotive repair or two years of on the job training to sit for an ASE certification exam. Only about two-thirds of test-takers pass on their first attempt. Top ASE certified technicians are called, Master Technicians. Mechanics can earn Master Technician status by passing a specified group of tests in a series. They must also document at least two years of relevant hands-on work experience and must recertify in each test area every five years. Finding a Master Technician is worth the effort.
Brand/chain certified: Many chains have their own training program that all technicians must complete. These certification tests may or may not be as rigorous as the ASE tests. If the technician you're working with only has certifications from their company, you may want to consider other factors, like trustworthiness and years of experience, before agreeing to any work. Many technicians will hold dual certifications.
Manufacturer certified: Most vehicle manufactures and some aftermarket parts manufacturers provide a training program and test for those who work on or use their products. Technicians with this kind of specific certification will be very familiar with the technology of that specific brand and/or service.
Oil Change Certified: The Automotive Oil Change Association ensures their technicians are educated and certified with industry standard. They offer their own testing and technical training for lube center employees.
No certifications: Some mechanics do not hold any certifications, but this doesn't necessarily mean that they are unqualified. If they don't have any type of certification, rely on the number of years they've been in business, recommendations from friends/family and online reviews. Using a technician who has the tools but not the experience can be risky.
Hours
Vehicles don't always break down during regular business hours. When selecting an auto service repair shop, consider whether they are open at hours that are convenient for your schedule.
Early/Late: Shops that close on weekends may open very early or stay open later in the evening. Ask whether all types of technicians work during all the hours a shop is open. Some businesses remain open late, but the mechanics/technicians who perform more complicated repair services only work during regular business hours.
Weekends: Many national chains are open during the weekends. Make an appointment in advance if possible.
Trustworthiness
Auto service and repair is often expensive, and if you aren't mechanically inclined you have to take the word of the technician that the problem they have identified is actually the problem. You should choose a repair shop that you trust not to overcharge you or tell you that you need services that you don't.
Written estimates: Shops should be willing to give you a written estimate before they do the work. An estimate allows you to compare their prices to other shops' prices. Getting quotes from more than one shop for expensive repairs is a good idea.
Reviews: Online reviews help you get a broad sense of a particular shop's reputation. Other people's reviews will not only tell you if they do good work, but they will also give you a sense of how they treat their customers.
Personal recommendations: Asking friends, family members or coworkers if they can recommend someone they trust at a particular shop. However, checking online reviews, getting estimates and asking about technicians' certification can give you further peace of mind.
Warranties
Many auto parts come with a warranty, and some shops offer warranties on products and services. Remember to read more than the large print on these warranties. The details are important, and keeping these warranties and the receipt in a safe place can support the warranty.
Honored nationally: Chains should honor their warranties at any location, meaning you should be able to have your vehicle serviced or repaired at one location and have its warranty honored at another location.
Recorded: Ask if the company keeps records on the parts it sells and the services performed and if warranty information is tied to that record. Knowing the company has a record of your warranty might make it easier to get a repair or replacement if you lose your warranty information.
Clear terms and conditions: Most parts and services have a limited warranty. When you have work performed, the repair facility should provide you with clear warranty information, including any exclusions.
Location
Many auto repairs and services cannot be performed quickly. Consider the shop's location so you can easily get to work or have something to do while you're waiting for your car to be ready.
Shopping district: Several national chains tend to build/open locations in mall parking lots or near a walkable shopping district. Going to one of these shops many be convenient if you already need to do other shopping, if the shop is very busy and/or if your vehicle needs a time consuming service or repair.
Courtesy car: Some mechanics, especially those at dealerships, offer customers a courtesy car to use while their car is in the shop. These may only be available to those whose repair will take a longer time to complete. Many shops offer transportation to work, home or the airport while your vehicle is being repaired.
Guaranteed completion time: Some shops guarantee that they will complete a service in a certain period of time or by an estimated time. This guarantee helps you determine whether you should visit a location with nearby shopping or entertainment or that offers a free car or shuttle service.
Specialty
While many mechanic shops can perform a wide variety of services, others offer limited services or only work on certain types of vehicles. These shops may be especially helpful if you want a technician who is an expert on a particular service or brand.
Dealership: Dealerships can work on any make of car, not only the brand that they sell. However, the technicians at a dealership's service center will likely be more familiar with their brand of car than other brands. If the car needs repaired because of a service recall, you may be required to use the dealership's service facility.
Non-dealer brand focus: Some shops focus on a particular vehicle manufacturer/brand. Consumers with a unique and/or imported brand may be more comfortable with a specialized shop.
Work type: Most service shops can perform a wide variety of tasks; however, they often cater to those looking for either preventative maintenance, repair, or auto body work.
Restoration and modifications: Owners of classic cars or want their cars modified may be interested in a mechanic who specializes in restoring classic and antique cars and that type of modification. These shops will be familiar with suppliers to make old cars look new again. Modification jobs usually take a bit more time.
Other Tools
Apps and other tools can help you save money. Some are free while others have a small fee.
Repair Pal: Repair Pal is free and available for iOS and Android devices. Auto mechanics usually don't price out parts and labor separately, this app does. Calling different mechanics around town for repair quotes can be a real pain. Repair Pal does that legwork for you. Just select your car and the type of repair needed, and it'll display costs in your area for a particular repair. It is available as a website or app on your smart device. Repair Pal also offers a warranty if you use their repair referrals.
Openbay: Openbay empowers its members by delivering repair quotes from shops nearby, combined with an easy-to-use platform to schedule and pay for service. Instead of spending hours researching local car repair shops, hoping to find an honest mechanic, you can simply search using Openbay's website or app. Openbay recommends local shops, provides secure payment processing and allows customers to track services online. Be aware that Openbay only shows quotes from partner repair shops.
Types of auto repair services
Preventative maintenance shops
All vehicles need regular maintenance to keep them running well. Shops that focus on services like oil changes, transmission flushes and tire rotation likely cater to many customers who simply need to keep their care running well. These shops usually offer basic repair services for items that naturally wear out over time, like batteries, wiper blades, timing belts, fuses, fuel pumps and more.
Repair shops
Repair shops can perform all preventative maintenance as well as replace mechanical parts that have just worn out. They can also do more complicated repairs like installing a new transmission or engine.
Retail stores
Some shops are attached to or include a retail store that sells auto parts and/or accessories. Customers who want to perform their own car maintenance or repairs can purchase the necessary parts at these stores.
Who needs auto repair services?
Commuters
People who rely on their car or truck to get back and forth to work every day should pay special attention to preventative maintenance.
Parents
Parents may wish to regularly have their vehicles' safety features inspected on a regular basis.
Used car buyers
Anyone purchasing a used car should have it inspected by a trusted mechanic before making the purchase.
Budget conscious consumers
Consumers who like to make sure they're getting the best deal should compare different chains' prices, promotions and rewards programs.
Car enthusiasts
Individuals who want to make sure their car, truck or SUV always runs at peak performance should find a mechanic who is familiar with the make and model of their vehicle and won't over change them for unnecessary services.
Car owners with warranties
Anyone who purchases a brand new automobile or a certified pre-owned vehicle probably has a warranty that covers most mechanical issues. Many times, owners must show that they've performed preventative maintenance on the manufacturer's recommended schedule in order for their warranty to be honored.
Auto service and repair expert reviews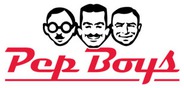 Pep Boys started in Philadelphia in 1921 when four friends started a business to meet the growing demand for automobile parts. Almost 25 years later, the company opened its first service center. Today, they have over 800 locations across the United States and in Puerto Rico.
Read More

Merchant's Tire & Auto was founded as a family business in Virginia in the 1940s. Today, the chain is owned by TBC Retail Group and headquartered in Florida. Merchant's sells and mounts tires and also performs other automotive services.
Read More

Firestone started as a tire manufacturer in 1900, and the company originally supplied tires for Ford's Model-Ts. The first maintenance and repair shop opened in 1926, and there are now more than 1,700 locations.
Read More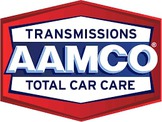 Anthony A. Martino opened his first auto repair shop, focusing primarily on transmission repair, in 1957 and expanded the Anthony A. Martino Company (AAMCO) in the early 1960s. The franchise now has more than 650 locations in the United States and offers a wide variety automotive services.
Read More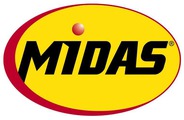 Midas was founded in 1956 and is headquartered in Illinois. They were originally known for their muffler service, and Midas stands for Muffler Installation Dealers' Associated Service. Midas now has more than 1,200 company-owned and franchise locations across the United Sates and is a part of TBC Corporation.
Read More

Sears department store has roots going back to the 19th century, but the company didn't open its first auto center until 1931. The company now operates more than 650 Sears Auto Centers in the United States and Puerto Rico. Their ASE Certified technicians provide a full range of preventative automotive maintenance services and many repair services. They also sell and mount tires.
Read More

Goodyear Auto Service was established in 1924 and now operates over 1,200 service centers. Goodyear Tire & Rubber owns the chain. They sell and mount tires, perform preventative maintenance and provide some repairs.
Read More

Meineke Car Care Centers, Inc. was founded in 1972 in Houston and is now a part of Driven Brands, which is headquartered in North Carolina. They have more than 900 locations around the world. Meineke Car Care Centers performs tire service, preventative maintenance and some repair services.
Read More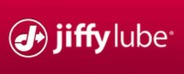 Jiffy Lube was founded in 1979 when it introduced the first drive-through service bay, making it easier for customers to get their oil changed quickly. Now, there are more than 2,000 franchise locations across the United States.
Read More

NAPA is best known for its quality parts. Many stores offer NAPA AutoCare Centers repair facilities. Their ASE certified technicians can perform all types of maintenance, from routine maintenance to major repairs. NAPA offers a Nationwide Peace of Mind Warranty, which is backed by a 24 month, 24,000-mile warranty with coast-to-coast support.
Read More

AAA Approved Auto Repair centers has over 7,000 locations across North America.  Every AAA Approved Auto Repair Facility can provide routine maintenance and repairs. Many centers offer member services, travel, insurance and other services at the same location. You do not have to be an AAA member to get your car serviced at these repair shops.
Warranty: A warranty is offered to AAA members as a 24-month/24,000-mile repair guarantee.
Discounts: Discounts on labor for auto repair or maintenance service are available and run up to $50 for AAA members.
Free Inspection: Receive a free maintenance inspection with any paid service, with a written list of repairs that will be needed.
Loaner Car: AAA offers a Vehicle triage within 60 minutes of a AAA tow to the facility. This means they can assist you in obtaining alternate transportation if necessary.
Disputes: AAA offers support to help resolve disputes arising from a service or repair at a AAA Approved Auto Repair facility. Call them and they will help resolve the issue.
Best for: AAA Car Care Plus is best for commuters, parents, used car buyers, budget-conscious consumers, car enthusiasts and car owners with warranties.
Compare Reviews for Top Auto Service and Repair Companies

O'Reilly Auto Parts
Read 162 Reviews

O'Reilly Automotive sells auto parts, tool and accessories. The company was founded in 1957 and is headquartered in Springfield, Mo. They are a publically-traded company, with locations in 44 states, including Alaska and Hawaii.

OnStar
Read 382 Reviews

OnStar, a subsidiary of General Motors, provides roadside assistance through its vehicle service plans. Customers can use the OnStar RemoteLink app to request roadside assistance from their nearest service provider.

Tires Plus
Read 152 Reviews

Tires Plus started with three stores in Minnesota in 1976. Today, they have more than 500 locations in 23 states. The company sells and mounts tires and offers preventative maintenance and repair services.

Maaco
Read 206 Reviews

Maaco has been in business for almost 45 years and has more than 475 locations in the United States and Canada. They do auto painting and auto body repair, including repairs caused by a collision.

Midas Mufflers
Read 511 Reviews

Midas has nearly 1,300 locations in the United States, including company-owned and franchise businesses. The company was founded in 1956 and is now owned by TBC Corporation. They perform preventative maintenance and basic repairs.

Goodyear Auto Service Centers
Read 172 Reviews

Goodyear Auto Service Centers are a part of the Goodyear Tire & Rubber Company. There are more than 1,200 locations that sell, mount and maintain tires, provide preventative maintenance and offer some repair services.

Sears Auto and Tire
Read 785 Reviews

Sears Auto Centers has been a part of the Sears company for more than 80 years. Their ASE Certified technicians provide preventative maintenance and auto repairs at over 650 locations in the United States and Puerto Rico.

Valvoline
Read 315 Reviews

Valvoline Instant Oil Change and Valvoline Express Care provide oil changes and other preventative maintenance services using Valvoline products. Most locations are independently owned and operated franchises.

Jasper Engines and Transmissions
Read 51 Reviews

Jasper Engines and Transmissions has been remanufacturing engines, transmissions and differentials since 1942. They are now the largest engine remanufacturer in the United States and have installers across the country.

Mr. Transmission
Read 69 Reviews

Mr. Transmission has been in business since 1956 and now has more than 150 locations across the United States. They perform transmission diagnostics, repairs and rebuilding services, which are covered by a nationwide warranty.

Monro Muffler
Read 156 Reviews

Monro Muffler Brake opened its first store in 1957. They now operate over 1,000 stores in 25 states, with headquarters in Rochester, N.Y. The offer tire, preventative maintenance and auto repair services.

NAPA AutoCare Center
Read 24 Reviews

NAPA Auto Centers service vehicles needing routine maintenance and/or auto repair. They have an extensive network of independent mechanics available to service vehicles nationwide, all backed by a 24 months/24,000-mile warranty.

Speedway SuperAmerica
Read 64 Reviews

Speedway, a gasoline and convenience store chain, has more than 2,700 locations in 22 states. Speedway was founded in 1959 and is headquartered in Ohio. It is a subsidiary of Marathon Petroleum Corporation.

Merchant's Tire & Auto
Read 132 Reviews

Merchant's Tire & Auto was founded as a family business in Virginia in the 1940s. Today, the chain is owned by TBC Retail Group and headquartered in Florida. Merchant's sells and mounts tires and also performs other auto services.

STS Tire and Auto Centers
Read 66 Reviews

STS is a part of the Mavis Discount Tire Group and has locations in New York, New Jersey, Connecticut, Pennsylvania and Massachusetts. They sell and mount tires, perform preventative maintenance and complete some repairs.

Economy Lube
Read 38 Reviews

Economy Lube is a small, Ontario-based chain. They offer oil changes and other preventative maintenance as well as emissions testing. Coupons are available on their website.

Sunoco
Read 52 Reviews

Sunoco Ultra Service Centers offer preventative maintenance and general repairs. They offer a national warranty and have locations in the Northeast, Mid-Atlantic, and Southeast regions. They also have gas stations in those areas.

Purrfect Auto Service
Read 69 Reviews

Purrfect Auto Service is a franchise chain with almost 100 locations in Arizona, California and Nevada. They offer preventative auto maintenance and general repairs. Locations dedicate at least two bays to fast oil change service.

Lee Myles Transmissions
Read 25 Reviews

Lee Myles was founded in 1947. They offer preventative maintenance and more extensive repairs. Many locations are owned and operated as franchises. The company is currently expanding in the Northwest.

Brake Masters
Read 59 Reviews

Brake Masters was founded in 1983 and is headquartered in Tucson, Ariz. They have locations in Arizona, California, Nevada, New Mexico and Texas. Their ASE certified technicians offer a wide variety of services.

Econo Lube & Tune
Read 24 Reviews

Econo Lube n' Tune was founded in California in the early 1970s and is now a part of Driven Brands, Inc. Econo Lube has both company-owned and franchise locations that offer preventative maintenance and general repairs.

Fast Eddie's
Read 22 Reviews

Fast Eddie's is a family owned business with 16 locations in Michigan. The chain offers car washing and detailing and provides preventative maintenance services. Specials and coupons are available on their website.

Just Brakes
Read 146 Reviews

Just Brakes started with one shop in Texas in 1980. Since then, the company has expanded throughout the Southwest and in Florida and Georgia. They provide preventative maintenance and general repairs in addition to brake service.

AAA Car Care Plus
Read Expert Review

Over 7,000 AAA Car Care Plus auto repair centers nationwide provide maintenance and repairs for consumers, regardless of whether or not the consumer is a AAA member. AAA members enjoy additional savings at their facilities.
Disclaimer
Information in this guide is general in nature and is intended for informational purposes only; it is not legal, health, investment or tax advice. ConsumerAffairs.com makes no representation as to the accuracy of the information provided and assumes no liability for any damages or loss arising from its use.