Consumer Reviews and Complaints

Caused extensive damage totaling $1003.00 to my vehicle. On 7/24/17 Monro damaged my brake line while trying to change a tire. Suffered complete brake failure immediately while leaving Monro parking lot. Monro is responsible for all damage. Would have rated -0 stars!!!

Had my exhaust system replaced a few two years ago at the Dedham Massachusetts location. Catalytic converter started to fail. Went back and they replaced oxygen sensors. The engine light came back on later. I decided to try the Norwood location. They claimed the ECU needed to be reprogrammed. Upon reading the Technical Service Bulletin I was given was given only applies to cars with manual transmissions. I have an automatic.

My car was at the shop for wheel bearing noise and power steering noise and stiffness repair. After consulting the issue with the shop and based on their guidance I purchased a brand new power steering pump that appeared to be the cause of issue. After I picked up the car I noticed the steering system symptoms, noise and stiffness, are not any better and the system has not been repaired properly. I took the car back to the shop, and they stated that power steering rack is in fact broken. Since I doubted if the power steering pump was actually replaced, or if it was done, the replacement was done properly or not, I asked the shop for the old power steering pump; however, the shop failed to give me the old power steering pump.
I took the car to another reliable shop for expert opinion. They stated that the rack is totally fine and it is the responsibility of the previous shop to ensure the new power steering pump is installed properly (if it was actually replaced at all). They also stated there are many missing bolts and nuts from the previous repair, including power steering reservoir and AC compressor. I contacted Monro Muffler Brake & Service, but unfortunately they haven't responded to my correspondences. The shop did not fix my car and delivered a defective service; I expect them to have my car repaired as soon as possible as they fully charged me for this, and I would appreciate your help with this regard.

I've placed reviews on several sites, but I am terribly dissatisfied with Monro. I am not a person to drag a company down, and understand we all have to make a living. However, Monro doesn't care about how much money you have or how much you need your car. I don't trust them. I ended up with more issues than what I came in with. I went in for a scheduled oil change and recommendations for what is needed for my state inspection. I was told I'd need about $1100 worth of repairs. My car was purchased newly used a year ago. There's no way I need ALL of those repairs. Previous to this I was told I may need brakes in a few months. This time I needed, two new back tires, 4 rotors and front brake pads.
I can understand they have to make profit off of customers, but honestly $105 for brake pads only is VERY steep. I can purchase the brake pads for $25. And the rotors were about $175. I can purchase those for about $45. There's local shops I'd rather be giving my business to anyways. The mechanic working on my car was very rude. I could hear him yelling in the shop using profanity and when my car was finished he didn't acknowledge my gratitude. I'm just highly upset with the customer service provided by Monro. On the home front they act very professional, but internally I feel like they are trained to push sales for incentives. People's vehicles are necessary for going back and forth to work. Don't take your car to them if you want it to keep running!

I got a 2005 Jeep Liberty from a man that worked for Monro Muffler/Brake. It was supposed to have been inspected 2 weeks before I got it on the internet. Turns out it was inspected by the employee. There was no way it would pass. A field rep from the PA State Police came out and checked the jeep and took the sticker because he said it didn't pass inspection. The mileage on the jeep is 118,739 at present and the mileage on the supposedly new inspection sticker says 125,000 miles even. Monro got a flatbed and took the jeep to their Warren PA shop and re inspected it. Now they have a big list of all kinds of things they say it needs to pass inspection that it didn't need a few weeks ago. They are trying to claim their employee did all of the damage AFTER he supposedly inspected the jeep.
I don't think it's right that I had a sticker pulled and now have to pay for all kind of things that won't pass inspection. How can that be right that you count on the inspection stickers to let you know it is safe. They shouldn't let their people inspect their own vehicles when they can just slap a sticker on it to cheat the buyer. This was not all done 2 weeks after he did his self inspection. The PA State Police took my sticker so now I have no vehicle to drive because of Monro letting them get away with this theft. Thank you.
How do I know I can trust these reviews about Monro Muffler?
881,173 reviews on ConsumerAffairs are verified.
We require contact information to ensure our reviewers are real.
We use intelligent software that helps us maintain the integrity of reviews.
Our moderators read all reviews to verify quality and helpfulness.
For more information about reviews on ConsumerAffairs.com please visit our FAQ.

I have been dealing with Monro since 1990. They have "ALWAYS" provided me with expert car care. I have been going to the shop in Waterbury Ct. 1040 Wolcott St. I can't say enough good things about ** (Manager) and his crew. I realize there are some shops out there that are not so honest but this one is not one of them.

I went into the dealership, was greeted by the manager, told him I had ordered 2 new tires from an online website and would like for his shop to install them. He quoted me a price of $22 per tire, I agreed, and asked for a $19.99 oil change as well. I went back 2 days later when tires arrived, they mounted and balanced the tires as agreed, did my oil change, and then proposed that I do a 4 wheel alignment. I told him I had one done about 2 years ago, didn't think I needed one, but asked for a price, he said $89.99.
I thought that was a bit much, being as I already spent exactly what I wanted for the day, so I asked the manager flat out, "Okay, if you can do the 4 wheel alignment for $50 bucks right now, then I'll do it, if not, I have things to do." The manager agreed, said they'd do it for 50, and they did a fine job. So, total cost of everything, $50 for 2 tires installation, $19.99, plus fees for oil change, $26 (ish), plus 50 for an alignment, was around $98.00.
I thought this was very fair, the car drives much better than it did, and the shop did a fine quality of work. I have read some real nightmare reviews, and just be an educated consumer, know your car, what you want to spend, and don't be afraid to walk away if you don't like what you hear. I'll have to say, "Nice job Monro, you took care of my car, and my wallet in a fair, professional manner."

On 05/16/17, I had an appointment with Monro Muffler/Brake located at 1105 Columbus Pike, Shop 340, Delaware, Ohio. I was the only customer in the waiting room, but I still had to wait for nearly an hour for a change of oil and filter. Then the manager told me he could not service my car and that I have to go back to the people who had last changed my car's oil and filter because they had "severely damaged the drain pan plug." The next day I went to Performance-Delaware, whose employees quickly changed my car's oil and filter, but denied there was anything wrong with the drain pan plug. This is the third time I am experiencing trouble with Monro Muffler/Brake. Have I been denied service now because I complained to store management the first two times? Very, very shady!
Updated on 6/17//17 - I wrote a complaint about Monro Muffler/Brake (located at 1105 Columbus Pike, Shop 340, Delaware, Ohio) whose manager had refused to change my car's oil and filter on May 16, 2017, sending me instead back to the auto dealership (Delaware Chrysler/Dodge/Jeep Performance) that had performed the previous oil and filter change. My complaint was printed in ConsumerAffairs on June 6, 2017. The company has so far not responded to it. Last week I called Monro about changing my car's transmission fluid.
For several days I phoned about half a dozen times and left my name, telephone number and information about my car with the man answering their phone who told me each time that he can't tell me what the price of a transmission fluid change is until he could check with their store computer. But no one ever called me back. Finally, I got hold of the manager (I think this was the very same person who picked up the phone before) who informed me that it would cost $500 to change my car's transmission fluid. I was shocked to hear his price because in the meantime I had phoned every other auto repair shop in Delaware City and was told that changing my car's transmission fluid would cost less than $200... Can someone please tell me: what on earth is going on at the local Monro Muffler/Brake?!

My battery saver mode light came on in my Dodge Journey and usually means a bad alternator which would of been covered under warranty. They said it was a battery not covered, 369.00. One day later light came on again and they found it to be the alternator. I don't believe for a minute that there was anything wrong with the battery because when it goes into battery saver mode it's running strictly on battery power. Well if the battery is bad then how could it still run but eventually it wouldn't start because the alternator wasn't charging it. So I believe they took me for 369.00, plus 100.00 for a deductible the next day to replace the alternator. They think we are stupid and shouldn't be trusted.
Also to add Aeverex warranty company is also one to stay away from. Not sure after the fact how I can prove whether the battery was really bad or not. It just don't add up. Plus the warranty company are the ones that sent me to Monroe so I think that they should cover the battery replacement but they are refusing to do so.

Took my jeep in cause of a noise. They told me that it needed a pulley so I said ok. Well it still made noise so they said steering pump. "That should do it," they said so I said ok. When I called they said it wasn't the steering pump so they put old one back on so they only charging for the pulley. Ok that's 130 dollars. Send my wife to get the jeep cause I was at work. They tell her it's 373. They put an alternator on. My wife try calling but couldn't answer so she paid the money. No one said anything about an alternator till she got down there so we didn't give consent for that so why do it. So when I get home I look and it's not a new alternator. They just said it was to get more money. I try call down there they put me on hold and never come back to phone.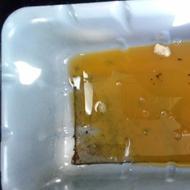 I will never return to this shop or recommend anyone to have auto repairs done at the Glenolden Pa location. The technician said I need a heater hose assembly. It took a week to get the part and they had my car for 2 days. When I received my car back it smelled like antifreeze. The following morning while on my way to work the car ran hot on me. The car filled with smoke on the inside which has never occurred before. I had to have it towed back to the shop. I went to pick it up the next day and was told the brackets holding the heater assembly were defective. Well my car still smelled of antifreeze. I was thinking because the car filled with smoke that was the reason more so for the strong odor.
I have coolers in the floor to store beverages in my Dodge Journey. I went to lift up the hatch of the cooler and there was antifreeze in both coolers. More than a gallon in each. I went back to the shop and showed it to the manager. He said there was a gap in the heater hose so all the fluid leaked under the carpet and into the coolers. They wanted to keep my car and take the seats out and clean all the fluid under the carpet. I didn't trust them to do that. I called corporate to file a complaint and asked to speak to a district manager. I never received a callback. Instead I was told I dropped my car off like that. No I did not. My car didn't smell like antifreeze when I dropped it off and Monro created more problems.
I lost a day of wages and paid to have my car towed back to their shop. My car needs to be detailed inside because of fluid. If they let my car run for a hour to make sure it wasn't running hot why didn't they notice the strong odor of fluid before returning my car back to me. I trusted these guys because I always let them do my oil changes. I am not a satisfied customer. To not receive a call back from corporate to rectify my complaint is dissatisfying. Shame on you Monro.

First off I want to state Ive been a mechanic on my own 30+ years. Bikes, cars, trucks. Recently while driving my drive shaft universal joints failed. (Age mileage) I didn't have the time myself to fix it so I stopped at Monro. They have lift tools. Be, quick and, easy. I already called for part prices at advance auto. 2 universals $19.96. Met with store manager. Explained my u joints were bad and needed replacement. He asked me how I knew this. I said, "I checked them." He said, "This could be expensive. Maybe $200." I said, "Just change the bad one. I'll do the other later myself to save time and money." I had to leave my truck. "Would take all day." He said.
I called 3 hours later to be told that my front tire was in bad shape and needed all new tires @ 500 then I was told that all the u joints needed replacement and I was looking at $300. I would need to wait till Monday to even work on it. I took truck back to my friend's garage. Jacked truck up. 10 minutes drive shafts out. Replaced both u joints not 1 in 20 minutes but drive shaft back in truck 5 minutes on ground. $19.96 parts, 35 minutes labor. This guy wanted to hit me for $300 big job. (Stay away) Always get second or third opinion.

I made an appointment for 4 o'clock. They said, "That's too late to do any work." I said, "OK 3 then?" "OK we'll see you then." I showed up at 3. Waited nearly 10 minutes for someone to come to the desk. I'm handicapped so waiting around is tough. By 4:35 my car still hadn't moved, I can't be overlooked with being the only person waiting and had a cane. I took my keys back and went to Meineke down the street without an appointment. I was seen immediately and treated kindly and respectfully. Monro of New London is one of the worst companies I've dealt with. Absolutely no concern for doing a mediocre job much less a good one. Every person in that place is mentally checked out. STAY AWAY! Get some new management. This "business" needs to be out of business.

Wanted to warn people of the negligent and incompetent mechanics at Monro. Had power steering problems and refused to go back to Monro even though the power steering rack was under warranty. I found that out when I called to see when it had been done which was in 2015. It was a slow loss of steering and it was not until I actually had it fixed somewhere else did I find out it could have been deadly. I confronted Monro and tech was antagonistic and rude. I brought a detailed bill from where I had the car fixed and the tech was supposed to fax to district office and then in turn to corporate. This was yesterday Feb 21.
Have not heard yet but I also have their phone number. Mechanic never really fully attached the rack and slowly I lost appropriate ability to steer. It was leaking so badly I also needed a new pump. Plus they put the wrong fluid in the system. I am stressed and angry. To be treated so cruelly is so unprofessional. Knocking the company that fixed my car. Tech said, "And by the way we are under new management and the techs from back then are no longer here." How stupid to say that. I will call corporate if they don't call me. I want from them what it cost me to fix somewhere else. Hopefully I don't have to sue to get it.

I took my car to Monro Muffler Brake at the Clark summit shop for gas smell problem. The car was taken in and I was told that they would diagnose the problem and let me know. A day pass by no one from the shop calls, I had to call to get the status. They reply, "We couldn't get to the car." Next day no call. I had to drive to the shop to check, same answer could not get to the car. The car sits there for 3 days and no one had time to look, if they had so much work or mechanic shortage they should have told me to bring the car back after few days.
Finally, on the 4th day I get a call from the garage. They told me that they did not find anything and suspect it's the gas tank and they will have to drop the back of the car to get to the tank and the labor for that is $350. I told them to proceed, later I get a call from the shop saying that there is indeed a leak in the tank and it would need to be replaced and they told me the price of the tank is $700, and the total after taxes and labor would be around $1200 (700 + 350 + tax) (at this point they only tell me it's the gas tank and no other repairs), I asked them to wait for further instruction. They knew the customer is now a hostage and they could ask for any amount as a ransom!!!
I checked the local stores and Honda dealers for the gas tank prices, the prices I found was way less than they were asking for. 2 local Honda dealers told me the price was $505. Advanced Auto Parts had it for $199 Amazon the same price $199. I called them and asked them why they are charging me $700 almost 4 times more than the local store. The manager told me that the best he could do was $500 and this was when he heard that Honda dealer price was $505 for the tank.
I contacted the corporate office and complained about the rip-off. The girl (KIM) at corporate office told me that she will check on what is going on and did tell me that they have a price match policy. So I shopped around and went to Pep Boys and they told me the price of the tank is $270 + labor, Firestone quoted me around $350 + labor. Because of the price match guarantee I asked them to replace the tank, on the phone the manager (Dave) tells me to come and pick a copy of invoice.
On the invoice they had reduced the price of the tank to $404 but added another repair charge for changing the left strut that was for $250. When I argued that "This was never told when you called with the estimate of $1200" the excuse that Dave gave me was that he was off that day and he texted the price to one of the mechanics or Assistant Manager who later called me with the estimate. I asked, "aren't these things saved on the computer," and couldn't he have gone to the computer to check the quote instead of "you texting the price, for this" he again gave another inappropriate excuse/lie. I told him not to fix/replace the strut and he said he has to do it. He won't be able to get the car out without that.
So basically they had already decided that they were going to charge me $1200 for the repair no matter what, even if they have to show some unnecessary/unwanted problems in the car. When I went to pick the car and asked for price match I got $30 back as price match. I paid $1004 when I got the car back.
Corporate office is as much involved in ripping the customers as the garage, instead of reprimanding the garage for cheating the customers they are advocating them to continue with these unethical practices. I talked to KIM and her supervisor McKenzie. Both of them said that I owe them $190 as I only paid $1004 for the repairs and I got 2 things done for a lower price than I was actually quoted, really!!! Well tell me McKenzie, If I owed you $190 then why the heck did you refund me another $31.72??? You are in business because of the customers.

I had my oil changed at Monro in Albany NY. I drove the car to Buffalo NY and Rochester NY. Drove car with my daughter and granddaughter. I thought I smelled gas. Five days later my husband met us in Rochester. Upon recognizing the odor, he looked under the hood. Cap was left off when mechanic changed oil. Took the car to a Monro in Penfield. The mechanic there was helpful. He cleaned up the oil spills on engine and floor of car and added more oil. He stressed how harmful it would have been if we had driven the car any further. (Much more so if I had tried to drive back to Albany!)
I called Mr Gross and Mr VanHeel at headquarters but they refused to admit that I had a reason to be concerned. The most they could offer was a free oil change. They did not recognize the stress it caused when I thought of being in an accident with my granddaughter or having an accident on the Thruway. I will never go to Monro again and will tell my account to everyone I know.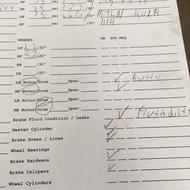 It takes some time to do all these services. Going into it, I knew that I needed two new tires, alignment (badly), and an oil change. When they removed my tires the manager Nathan came out and explained that I had 2mm left on my brake pads. At first I was concerned believing what he was saying. He told me that the additional service would be $432.00. Trying to make me feel bad I kindly declined that service. Dumb enough, he left my car inspection report on the counter. I looked it over and took a picture of it. The mechanic clearly checked off that my brakes were completely fine.
After a couple of hours they finished my car. I drove off and my steering wheel was at a slight angle when I was driving straight down the road. I decided to return to Monro to ask why it was like that. The manager, Nathan, was upset that I returned. He asked what I wanted. I explained that my steering was off and he told me, "well you'd better sit down. It might take forever to fix." They took my car in and in fact fixed it. Consumer Affairs, Better Business Bureau, and the ASE Certified programs should investigate these shops.

Very disgusted with the managers at Monro brake and muffler. Gary and John both need to be fired. I had appointment there and took them 3 hours to do oil change and tire rotation. Gary was very disrespectful to me. Told me I could go elsewhere and John was very disrespectful. Told me to leave also. Had my friends return in there for exhaust and the managers were swearing at me and other customers. I would not recommend anyone to their location!! Way overpriced and very slow and dishonest.

Brought the truck in for an oil change and tire rotation back in mid-September. The oil change itself took almost 2 hours. I caught the so-called mechanics as they were about to pull the rear drums on the truck (which I hadn't asked for and which–with Ford's overlapping brake drum width–usually results in star adjuster issues). The tires were rotated and I was good to go... or so I thought. With a winter storm on our doorstep here in Buffalo NY, I rolled out the jack with the intent on changing out to the studded snows... I have two almost new HD lug wrenches. Neither could get the lugs to budge.
Tried a cheater bar and the one wrench bent right at the socket. Just got a call from the garage I took the truck to when it became apparent an air wrench was needed. Two of the studs need to be replaced (the lugs were wrenched on so tightly they pulled threads) as well as 3 of the lugs which were rounded by excessive pressure on the wrench. I often drive past this Monroe franchise and rarely see any customers vehicles on their lifts. Guess I have my answer as to why.

When my son wanted to purchase ONE NEW TIRE for his recently bought used car, it was discovered that he did not have the special "key" for the lug nuts. The sales person bullied my son and said he needed to buy ALL NEW LUG NUTS and a key that they would happily install for him at $110 hour. He yelled at my son and bullied him, instead of telling him he could just go get an after market key that matched his present lug nuts. When I stepped in, the bully salesperson did my son a "favor" and only charged him half the cost of labor. DO NOT EVER GO TO THIS PLACE.

I purchased a complete Borla Cat Back exhaust system for my vehicle for a steal off of Amazon and Monro wouldn't install it because they have a "no customer parts" policy. This is ridiculous. Not even a liability waiver in the work order to sign (there usually is)? I don't ever recall going to a shop and being told "we won't put your brake pads on because you didn't buy them from us". What kind of scam is that? Oh wait, you want to make money off of the parts too? With this you're eating your own tail guys. Better wake up to it or your precious stock will be where it was 5 yrs ago. It's already headed that way and likely because customers want quality all around which includes honesty. $19.99 oil changes ring a bell?
I was going to do this exhaust install myself, but considering I didn't want to fight with 13 year old flange studs on my back in my driveway (though I could have. Done it before!), weather is getting colder (though I could have earlier today if I didn't have a Monro appointment scheduled at 1 pm and it didn't rain at 3), and I have the money to hire labor. So, I decided to pay some well equipped shop in the area to do the work. Well, Monro "muffler" is an exhaust shop so they should be well equipped I thought. Nope, wouldn't do it, wouldn't even look at the job to determine if they could do it, and didn't care if the local dealer does it. Great business model. That really made me feel like I should go there for other services that you try to sell like brakes, oil, and suspension components.
I called a local GM dealer/service center who said they'd be glad to install the system and added Borla is approved by all auto manufactures (if it's an assigned system model which this is with all paper work and components). They have also done these installs in the past and on some new vehicles as a custom option. The only problem was they didn't have an opening available for two weeks. So, I ended up calling a local tire/service shop that I have dealt with over the years (Goodyear, Denison Drive Corning NY). I asked them if they could hang the system for me and they said they have open bays today and to bring it in so they could take a look at it first. When I brought it in I showed them the kit (that I spent time looking up and purchasing, told them where my areas of concern with the vehicle install were, and let them get under the vehicle to make their own assessment before starting the work.
All throughout the entire experience there was a mutual understanding that I was only looking to hire their labor and that this was a custom job. As the owner, I assumed full responsibility that if anything else broke during the install (under reasonable and related conditions) that I was liable. I even told them that I didn't care if in the end I had pulled out of there with two muffler systems in the trunk. I'll figure it out and labor was on me. This was all I was asking for!! Why is this so hard? This shop had a couple of mechanics free, saw the opportunity to throw some work at them and make a few bucks, a mechanically proficient customer that was only looking to hire the tools, lift, and labor, and the ability to identify a mutual understanding that this was not work that they normally do, can guarantee, or will be able to complete in the end. This isn't hard stuff to understand.
If I have an exhaust and you're an exhaust shop then you are equipped to do exhaust work. Goodyear even told me that there would be some things they couldn't do if necessary like welding. That was fine. It's a bolt on kit (plus I weld and can make brackets). The biggest point here is that the same things that could go wrong installing one of Monro's exhaust systems (junk steel by the way, will rust out in less than two years in the rust belt) could go wrong with this installation and the customer would still be liable for anything that goes wrong which is something (and backed up by the reviews here) they have no problem charging for. What kind of business model is this to deny one of work because they're not buying your parts? Monro, you have got this confused. You're a service center not a parts shop.
There are two parts stores across the street from your Corning location. You don't have to guarantee customer parts. The only thing you have to do on your end is to make sure the parts are compatible before starting work and this is something the customer would be more than willing to assist with as they're the one who bought them. The way I see it is that there was an open bay today set aside for my vehicle. That mechanic or two got an extended break on your dime and on behalf of your greedy policy. You guys lost money on a very easy job that a competitor swooped in on when they saw it was easy peasy. Your store wasn't able to do this because of handed down corporate policy likely from the bean counters or attorney's cubicles.
Instead of this crap, why don't you go in the opposite direction with your resources and put the word out on the street that your well equipped muffler shops will not only do Monro exhaust, but aftermarket installs and Monro custom fabrications too? You already have the equipment and the idiots to write the policy. This would also give your service technicians an excuse to be happy to go to work everyday as opposed to installing 3-5 piece Lego sets. Anyways, there's more. Come to find out, the mechanic assigned to work on my vehicle has a similar vehicle (was in the parking lot as we were talking) and was more than happy to work on mine. Not only was it a break from the day to day routine (call it a gift from management), but it was also a customer relationship building opportunity. Thanks to you Monro, I found my new mechanic at a competitor's shop.
I gave Monro an extra star because I realize that a lot of these reviews are from people that don't understand how cars work and/or are aware of the fact that related components can and likely will break. Especially with older vehicles. It seems they are under fire here by many of these individuals. My issue with Monro as someone with a mechanical background and plenty of experience working on vehicles is that the work they do doesn't carry any pride or feeling of consequence. They're just handed down orders and it's everyday business. Every customer is the same. From today's experience it was apparent that the Monro shop is handed down orders that conflict with community relationship building.
The manager and staff at the Goodyear shop I interacted with were enabled to make an autonomous decision on their own and were not worried with identifying a customer that is going to try and screw them if something gets ** or what corporate had to say on the matter. All that aside and it's not proper to bring extras up at the end, but I'll never forget being ripped off by Monro (Cheektowaga NY. Walden and Harlem) 18-20 yrs ago (look it up). I had a muffler leak and they removed an entire stainless system from the car I had and replaced it with a crap steel system that had rusted in less than 2 yrs (that's where that came from). Being young and unknowledgeable I didn't know what had happened until my stepfather from whom I bought the car and had the system installed for me prior to purchase had explained everything to me.
In the end, you guys might have made it this far, but honesty and customer relations will be the end of you. I should have stayed away like my intuition told me instead of just wasting my time going back today. Had it made it into the stable you likely would have tried to cross sell or find something broken to sell me anyways. Long term profits lay in honesty and community relations not selling the most components. Though there may be delay, people catch on.

Shop was always great. However over the last years seen steady decline. Got wife car towed there in May - Terry told us needs a $3000 engine. It takes them until June 17th to finish almost a month they have car. We show up to pick it up and see the engine is very old looking and the entire air system is fabricated out of duct tape. I immediately break out camera and start taking pictures. And he tells me the engine is great and they just couldn't find a hose anywhere but that it will work until they find one.
Needless to say not very amused already but we leave and within one day the check engine light turns on and the car shakes violently over 30mph. So we tow it back with our own AAA. Terry has the car for another week calls me and says ok it's broken 2 axles but I've covered them under warranty. We go to pull out of parking lot and AC won't turn on so we bring it back. He says, "Geez, your AC keeps blowing fuses and has nothing to do with your motor though so if you want that fixed I can't help you. I say what the hell it worked up until now so he says, "Tell you what - you go buy the compressor yourself from napa probably only $50. You won't need to get charged extra" and I'll put it in for free. My alarms in my head should have been going off but we've been with this company so long and they've always been great.
So he puts in the compressor and it starts on fire and we have a large burn on passenger floor. Now at this point when I pick up the car it's like a bad dream. He tells me it must have been a faulty motor but don't worry he bought us another one for free so now all set and he tells me he's so sorry. He's never seen anything like this.
On top of all this I'm in the midst of going through severe health problems and I'm more worried about what my wife and 3 kids going to do without me then about this stupid car. We take it home AGAIN and within 3 days the car starts shaking violently again this time breaking down on highway with my wife and kids in car. So we AAA car again and I tell him look fix the car the right way or I'm calling Monro enough of me caring about if he's going to get in trouble or not because this is affecting my whole family and he doesn't seem to mind.
He has the car for 2 more weeks supposedly replacing 2 more axles. I get a phone call 3 days after the car is there with Terry asking me if I knew anything about who took apart our dashboard. I say, "What? No of course not." He says, "Geez I hope no one's broken into your car." I said to him, "Well maybe it was one of your guys from when you started the AC on fire last time or something?" So he fixes that too and tells me car is done. Now we have it back on the 3rd time of us driving it starts shaking like crazy again and now I've had enough. Any loyalty I felt toward them had gone out the window so I call corporate customer service.
I tell the lady Brittany the story and of course she's just silent stunned. Also by this point we had realized that we may need to take some kind of action on this so I had started recording all dealing with them. This is immediately followed by a call from some regional manager who is yelling at me calling me my wife's maiden name and refusing to even listen to what his company had put us through over the last two months. I think Terry told him oh none of that happened and he believed him.
Well finally I tell him, "Look. That's not even my name and I never asked for you guys to do this. Your manager called me to get a new motor." So he tows my car to a different Monro. Which at that one they've been great but it's not their problem to fix and they've said many times, "We never would have replaced a motor that's way too big of a job for a Monro." So they replace the axles again I guess and now 3 weeks later car starts shaking again.
Once again call up corporate and this time I tell them, "Look - I want my car fixed and I want my money back. You've started the car on fire, you made my air hose out of duct tape, supposedly you've changed the axle 6 times according to Terry and you've had my car the entire summer and you charged me $3000 for it." And they actually said to me, "Sorry - we don't have proof of any of that because every time I brought the car back to Terry he didn't give us another paper." He just said, "Oh no. It's all set. It's warrantied."
Well now I know why he did that so make sure you get a paper every time you step in that place. Then they tell me, "Your AC started on fire because you bought it from NAPA instead of us buying it." So now I'm going to go to every one that will listen and do every other thing I can to make sure this never happens to another customer. So please avoid Rocky Hill like the plague. They have couple good employees but not worth risk. And they can't even own up to their mistakes because they literally taking the stance now that none of this ever happened. Well I am going to make sure rather it's through consumer protection, court, news, word of mouth that people know this happened.

All I wanted is new tires and they took my car out and intentionally put it in race mode and crashed it, then lied about it and tried to cover up the damage.

I went to Monro Auto in North Randall Ohio just for a tune up. After leaving the lot I notice my car was not running right. After taking it to three different auto repair shops to include the Toyota Dealership, it was found out that Monro had put in the wrong spark plugs. It is a shame after going to court on this, I now have to file an appeal because I didn't have the mechanics with me. I will find out it would make a difference when I go to court with the mechanics. A $234.00 tune ended up costing me over $500.00. The Monro on 117th Street is o.k. I strongly suggest you do not go to the Monro in North Randall Ohio. I believe it is on Warrensville Road.

I went to Monro for an oil change only. My tires were taken off and rotated. After what seemed like longer than normal oil change I was on my way. After pulling out of their lot my car was wobbling and I turned back into the shop. The service guy got in to put on lift and the tire fell off!! He forgot to put lug nuts back on. Would of been nice if it happened on highway. Could of at least got a free oil change. All we got was "So sorry." Will never go back there again.

Went in for a conventional oil change at Monroe on rt 57 in Liverpool for a special price of 14.99 on my new Altima. Charged me 64.79 for a full synthetic change, was going out of town the next day so I agreed. They said this is what the vehicle called for and would void the warranty if I did not. Called dealer when I arrived home, they said conventional 5w 30 oil is fine, this is what they used in the first change. Beware of this outfit, they will take for a ride. Do your research first on what you need done. Simple oil change cost me 50.00 more. So now I'm wondering if they even put the correct oil in this vehicle???

I've gone to a few different Monro's and I've had nothing but great experiences. One time I made an appointment to get a headlight replaced and they didn't have it the next day. I was not charged a dime. I also got my car inspected and they told me I could use new filters and showed me them. I didn't have the money and didn't do it, but at least they didn't act like other places and pretend like it was dire.
This is as opposed to another place. Let's call them STS Tire. I once took my car there for an oil change and the guy tells me I need a new transmission. His reasoning: "you have a lot of miles on the car." Now, my normal mechanic told me there was an issue with it, but I could see how far I went. The car went another two years and 30K miles before I traded it in with the same transmission.
Monro is very fair. They give you discounts without coupons and will do anything to help. One time I was in there and a guy was telling the manager about the new tires he ordered somewhere and the manager offered to see if he could get him a better price. He wasn't able to, but he did whatever he could to help. I can't stress this enough - ignore these negative reviews.

Took a perfectly good running vehicle in for a simple inspection to Amherst Monro, two days later, had a bill for $3100.00 and a car that didn't run. Never received an estimate for the work they performed, which is supposed to be their policy. After being without a car for two weeks, and many trips back and forth so they could fix the work they performed, we had the car back. I received an estimate from another local comparable dealership (VIP) and it was much cheaper for the same work, which again, according to their own policy, they will beat a competitors price by 5%, which should have resulted in a credit of $1136.13. Presented all the necessary paperwork to corporate, to which their response was, "take us to court". Very disappointing when a corporation won't even honor their own written policy and would rather put you through the court system.

I went into the Monro location on Buffalo Rd in Erie, PA after setting up an appointment for my vehicle's annual state emissions and mechanical inspection. I usually go to the place I purchased my car from; Auto Express but their emissions machine was not working and I needed to get my inspection completed asap as it expired at the end of July. I had a pre-inspection done at the Auto Express location about a week prior to this which revealed only a few minor things needing repaired; bulbs replaced, tires rotated etc.
Even though the cost for the completion of this inspection at the time was just a little under $100 I was short on cash until my next payday and planned to return when I had the money. Obviously that's when things took a turn for the worse and I ended up sitting in Monro's little waiting room. When I arrived I showed the manager on duty the pre-inspection list given to me by auto-express so they would have an idea of what to be looking for. I also agreed to get an oil change because of their "$19.99 + tire rotation" special.
After 2 hours of waiting, the manager called me up to tell me that there were a number of other things wrong with my vehicle. Interestingly, as I was waiting, I heard him call another local store in the Monro chain and brag about how much money that location was making on its "mechanical services". I was told that my right passenger brake pad was cracked and that my driver's side caliper was completely frozen. It didn't sound too terrible until he showed me the cost of everything which totaled almost $500! I was gobsmacked and pointed out once again that it had already been through a pre-inspection and none of this was pointed out to me by the other dealership. His answer to that was that they probably did not remove the wheels to inspect the brakes properly.
I found this highly unlikely and in fact when I called the Auto Express service center back they said that they had completed a full inspection and there was nothing wrong with any of the brake components. I certainly wasn't experiencing any issues with it. I was told by the service mechanic that Monro had a reputation for trying to "make your car brand new" when you don't need it. My car is a 2007 Ford Fusion and I definitely do not need anything other than the absolutely necessities to have the car operate. Not only was I disgusted at their attempt to charge me for these unnecessary repairs but when I looked at their quote, they wanted to charge me $59.99 to replace the front fog light bulb. Something I was quoted $8 for by the previous dealership.
I told him just to stop where he was at and I would pay for the oil change. He tried to save face and lower some of the estimates but still wanted almost $400. I told him just to put it back together. They had completed the emissions inspection and oil change but failed me (and charged me $22 for the privilege) on the state mechanical inspection because I wouldn't agree to their repairs. They made it seem like the car was going to explode or fall apart if I didn't get the services they recommended. I was charged $77 for the two inspections (one failed) and the oil change and tire rotation. I had to remind him about the $19.99 deal as he was trying to charge me full price for it. This is something I've noticed they do with almost 100% of the reviews I've read on here so should you end up in there for their oil change special always check your bill and remind them!
After this experience I googled Monro only to find this website full of experiences like mine and worse. They seem to repeatedly charge people for work that they don't actually need and if that's not bad enough they do very poor repairs. It's not uncommon to read about people paying $400 for a brake job there and a week later the whole brake system dangerously failing because they put a brake pad on upside down or didn't install or properly tighten the correct bolt. Shoddy snake oil sales tactics and awful quality makes this place a breeding ground for disaster and I am total flabbergasted that they are still in business.
I went to this business because it was close to my house. Convenience and desperation because my inspection had expired. They feed on these things and honestly, if I hadn't already had that pre-inspection in my hand I probably would have swallowed what they were shoveling. Most people with older cars know that they're looking typically at spending at least a couple of hundred dollars when the yearly inspection comes up, especially if you live in a county where they require emissions test.
I watched two people before me fall for this same act. One guy paid over $400 for everything that they recommended. One guy was quoted over $900 with a list of things ranging from a new battery to completely replacing the rear struts. Did they need all of this stuff? I feel safe in saying "HELL NO!" after my own experiences there, after hearing the store manager on the phone admitting to his own selfish agenda, after reading disparaging review after review with the same common theme throughout all.
In the end with the help of my son I was able to replace all the required bulbs for just a measly $12 and took it back into Auto Express for the mechanical inspection only to be charge an amazing $6 for the price of the sticker. I had explained to them the whole situation so they didn't even bother charging me for the cost of the inspection as I'd already paid for it through Monro. Those are the good guys, looking to give you only what you need. That is an incredibly uncommon trait it seems now in these chain "quick oil change/brakes/muffler/basic" shops that have popped up all over the place. We live and we learn. At least that is the plan anyway. Please do whatever you can to steer as far clear from any of the Monro Muffler locations.

I went to Monro on Timberlake Rd in Lynchburg, VA a few weeks ago for an oil change and rotation and possibly change my front pads since Monro on Old Forest Rd said they need to be replaced soon and that my pads were going to be free because of the life guarantee. They called Old Forest for verification. I had to pay for labor. They pulled my van out of the bay. I went to pay my bill and the manager told me I had 50% left on my pads so he wasn't going to replace them. Okay. Then he comes back with, "You need a complete rear brake system because they are metal to metal". These are drum brakes.
He continues to telling me his guy had pulled it out but he can put it back to replace them. The price was over the top!! I know how expensive Monro can be so I said, "No", mentioning that I never heard a metal to metal sound in the back of my van even pulling slow or stopping in my driveway and no braking problems since I turned the rotors a few weeks prior to coming to the shop. I left with no new brakes. My state inspection was coming up in a few weeks so I made sure they checked front and rear. Report card: the fronts needed to be replace as soon as I can and the rear brakes were fine, no metal to metal seen anywhere so no need to be worried about replacing them anytime soon.
Monro would have sold me new brakes I didn't need? The Old Forest wanted to replace my rotors and I purchased them from Monro a few years ago. Rotors last a lot longer than this. I own a 2002 Chevy S10 and it has never had to rotors replaced and turned once. I held back and had another repair place near my home look at them and they were fine and turned them. I am quite frankly sick and tired of Monro telling me one thing and me finding out otherwise. I have been treated well by Old Forest Rd but can't say that for Timberlake Rd.
The only problem I've had is the ongoing, "I need this" sales pitch. I went to a closer shop for a few years after the shop retired. It was like a death in the family when we couldn't see him any longer. He was very reasonable and trustworthy, replaced only what was needed. Now, I'm going to a shop nearby and the same service as the guy whom retired. These shops price their repairs a fair price and don't over sell. What's up with Monro? The above brake issues don't jive at all. The costs for the rear brake repair is going to cost about $400 for brakes I don't need. My repair shop would charge me $250-$300 for the same brake job and they're closer. I don't like their sense of urgency tactics and I don't like being lied to by a commercial business.
Monro Muffler Company Profile
Company Name:

Monro Muffler

Website:

http://www.monro.com/