Consumer Complaints and Reviews

Too many tries to get it fixed. On 3/18 I brought my wife's 2002 Saturn Vue in to have the oil leak fixed. When Arron called me back, he said it was the valve covers and the oil pan that were leaking. I said go ahead and fix them. Later he called back and said that the spark plugs were soaked with oil and should be replaced. I told him that since the car had 100k miles on it to go ahead and replace the spark plugs.
Later just before 5:00pm, closing time I stopped in because I did not hear from them, Arron said that they were having trouble with the engine running rough. They had just put the engine back together for the second time and started the engine and the engine was shaking all around in the engine compartment. Arron said that they would stay late and take it down and put it back together again. I stopped in at 8:00pm and they had just put the engine back together and started it. No change. The engine was doing the same thing. So, they gave me the loaner car for Sunday and Monday while they got a mechanic in from Colorado Springs to look at it on Monday.
Monday afternoon, they called and told me that they broke the intake and had to order a new one. Rightly so, Arron said that they would take care of the cost of the intake. They got me a rental car set up and paid for the rental car for three days. Thank you for that. After three days, Arron said, "It is running good now. It should be much better than before I brought it in". SO I paid the $647.00 and change. When I went to pick up the Saturn, my wife drove it home.
The next afternoon, she said that something was wrong with the car and that it was lunging and the service engine light was on. I drove the car and found that indeed the engine light was on and it was misfiring at about 35mph. I called Arron. Arron said, "is it still doing that? We think it may be the number 6 injector because that is what the computer said. It is a P306 error code. We flushed out the fuel system and may have to do it again." I said, "I will bring it back in two weeks on a Saturday when you open, because we need the car for now."
Two weeks later, I brought the car in at 7:30am on Saturday April 1, 2007. During which time, I noticed that the car smelled like it was burning oil on the exhaust manifold again. I put a clean board under her car and I took photos of the oil stains the next day. I took the photos in and went back to the shop. There was a different desk manager who knew nothing about this issue. I showed him the photos. I found that I was not set up in their computer for an appointment as I was told when I talked to Arron on the phone. The new guy talked to the mechanics in the back. The tall thin one with a bit of a beard said that he thought it was the fuel injector or the EGR valve. I asked if he could get me in because I need the car on Monday. She said that he couldn't and since I did not have an appointment, as I was told I would, he could not fit me in. I said, "Ok, put me in the computer for next Saturday." I saw him do so and left.
This Saturday 4/15, I took the car into the shop at 7:30am. There was a different desk manager again. I explained the situation about the oil still leaking and the sputtering, the history and that I had an appointment today. I specifically asked him if they would be able to get it out today and that I was willing to pay for parts but not labor as they were going to have to break into the engine for the oil leak as the oil leak is in the front of the engine where #6 cylinder is located. He said he wasn't sure if he could because he had three cars left over from the day before. But he would try. I drove by the shop at 1:00pm and saw that the car was not in the garage and I called him. He said that they had not gotten to the car yet but the same mechanic that worked on it before was finishing up a car and mine was next.
By 3:00pm, I had not heard from him so I called. He said that they think it is the #6 injector as they turned it off and there was no change in the engine performance. I said, "Is there any way you can fix it in the two hours you have left in the day?" He said that he could not. I told him to not work on it and that I would set up an appointment for next Saturday again and that we would pick it up and that I am very close to asking for my money back because this was try number three to fix it.
When I went to pick it up, the car was in the same spot it was when I went by at 1:00pm. He said that they did not have a chance to look at the oil leak but they were concentrating on getting it running right. That gave me the estimate on how much it would cost to fix it. Strangely, that cost was almost exactly what I already paid to have them not fix it, and break the intake manifold and return it to me with an engine light on and not running right. I told him that I am not paying for them to fix the issue that they caused and I was going to consult with customer service.
My position is a few items. I paid over $600.00 for them to fix a leak and change out the spark plugs. They did not fix the leak and returned it to me with a check engine light on and it poorly. If they had check the oil leak the second time, they may have found that it was from the front valve cover as the oil leak is in the front. Being that the suspect injector is in the front and under the valve cover, that part of the labor which involves removal of the intake and valve cover should be covered under warranty. Therefore, the cost of the injector replacement should be substantially less.
At this point, if I am going to spend over $600.00 for them to get the engine running right after they messed it up, I'm not going to spend it with them. Nor will I go back. And I shall let everyone I know what has happened to me and possibly go to Tom Martino for resolution on the radio as well as google. I want the oil leak fixed. I'm willing to pay for parts to get the engine running correctly unless it is something they broke. I'm not willing to pay for labor for work they messed up on. Call me.

Took my car 2/22/17 didn't get it back till 3/31/17. After been misdiagnosed first time they had to do heads timing chain battery oil pan (they left open windows and a rat got in eat part of my driver's seat, back seat had holes and carpet holes) and never said anything until I picked up and then they admitted what had happened. So I get the car and drove it 3 blocks and battery light came on. Took it back they said they will fix it. 4hrs later they left the car outside the place and said it was fix. Mechanic drove 2 miles to my home. Next day drove the car for less than 10 miles and broke. This was Friday and as of Tuesday nobody open the place. They said that mechanic said it was alternator. I had it towed other place looks like a wire was not connected properly or a rat got it. I have called them at the other store where manager is since 8:30 am and as of 4:30 pm nothing. I called corporate and gotten no response.

I took my 2001 Chevy Impala to Meineke on 2/20/17. Told them my engine light is on, asked them what they charge for diagnosis, Alahn the young man at counter said no charge. That that would look at my car and tell what is wrong and how much to fix it. After about 30 min. Alahn told me I needed egr control valve switch, egr valve, and a vapor canister purge solenoid. I said "Ok how much will that cost?" After 20 min on his computer he quoted me $557.12, he said it would take about 2hrs. So I knowing nothing about cost to repair this, I let them, trusting this would fix my problem. They offered me a ride home. In my car! This was at 1:30 pm. At 4:15 pm I called Alahn and asked how was it going with my car? He told me that they were busy taking care of other customers' emergencies and said they were starting on it now.
At 5:20 pm, Alahn called me car is ready. After telling me it would take a couple hours to install parts. I thought it strange that they did it in an hr. From when I called at 4:20, So he said he would have his mechanic pick me up. When he picked me up at 5:40 pm, when I got in the car the engine light was still on. He told me I have to drive it 50 miles bring it back to Meineke and they will reset computer. I have taken my car back 7 times to reset computer, the 7th time mechanic Sharawn took car into shop, open the hood and said he was trying to clean the air system. 30min later he brought car out, reset computer light went out. One block away headed home light came back on. Drove back to Meineke he reset it again. Said to drive it 50 miles then bring it back. Mind you I have already done this now 8 times. So after 50 miles took it back again. This time a different code on computer came up and he said I need a vapor canister.
Alahn told me if I get the part I will not get charged to install it. I have already paid 547.12, So I went to O'Reilly's auto parts got the part, took to Alahn. He said "No that's not the right part." So he pulled my car into the shop lifted my car and showed me what the part looks like and had me take a picture of it. Which was really odd I thought. So I went back to O'Reilly's showed them the picture and they told me they couldn't tell by pic what I need. So I called Alahn, he gave me a part number. Gave it to O'Reilly's they told me the part number was for a water pump. At this point I am upset that I even need to be running around like this to get my car fixed, after paying Meineke 557.12. So I called Alahn again told him the part number he gave me was for a water pump. He said "What?" Alahn said "Ok let me call you back with right part number."
After 30 min he called me. Gave me part number cpv 124, which turned out to be a vapor canister purge solenoid, on my invoice it shows they charged 87.09 for this same part. So I took part to Alahn again!!! He said yes, that this was the part, then told me that he will have to charge me labor to put it in. I told him he said if I got the part I would not be charged to put it in! He said well if the mechanic can do it outside the shop he won't charge me. But if he needs to pull it in shop I will be charged. I left and contacted customer service. This all started 2/20/17. This day I went to shop with part was 3/16/17, Because they made me drive 59 miles to reset computer 8 times has taking me over a month to try and get my car fixed with Meineke! I called customer service on 3/16/17, as of today 3/27/17 I have had no response from customer service, And I have called 6 times since 3/16/17.
So I called the manager at Meineke and asked for a refund, his name he said was Tyrell. He said the company does not give refunds. I asked him "Why did you charge me for the same part I had to go purchase... and then wanted to charge me to install after Alahn said I would not be charged. He never replied to my question, but asked me if my engine light was still on? I told him yes! He said if I bring it back in now, he would see what he can do to fix it! No! I told him I no longer trust them to fix my car. I just want a refund! And again he said the company does not give refunds.
So here I paid them $557.12, and my car is not fixed! I was ripped off and they know it! What was suppose to take 3 to 4 hrs to fix took them an hr. And now I'm out $557.12. Cannot afford to taking nowhere else. Took me six months to save up just to take my car somewhere to be fixed. This is really a robbery of my money and nothing got fixed. They ran me around town to get a part they didn't even know what part I needed, then I see the part I got is on my invoice that they say they already installed. This is wrong and I deserve a refund. But instead I'm left broke and with a car that's not fixed. And have nowhere to turn for help. Maybe ConsumerAffairs can help. Thank you for taking the time to read this. Please help me if you can. Thank you.

Went to Meineke on Serene Ave in Las Vegas on Fri. Mar 3. Been going to Meineke for 2-3 yrs. My children, neighbors and co-workers have also went there on my referral. Until 2 weeks ago I was very satisfied and had mostly dealt with a mgr. (Troy) and NEVER had a problem. He recently was promoted and a new mgr. (GREG) took over. Took my car in for an oil change and of course was told I need other things namely a new radiator. Ok, $800+ repair, was told it would be done around noonish (I took it in about 8:30 am). Got home and of course they call that they didn't have all the parts and they would have to be ordered. In the meantime they took my radiator off and the car couldn't be driven. They told me the part had to come from Calif.
My wife calls Meineke and since she was at work and didn't know this and asked if she could pick the car up at 2:00. Greg told her it wouldn't be done until Tues or Wed (I took it in on Fri). 5 DAYS! No car, had to rent a car... MORE EXPENSE. She said to him "you said noonish," he then tells her he never told me that... What. Are you kidding me you LIAR!!
Then when the car was finally done he told me he had to order a part he never charged me for... $42.00. I said, "when I asked if the $800+ covers everything, you said yes everything (apparently another lie)." So I stood there for about 20 seconds looking at him thinking he would say "sorry for the 5 days and inconvenience, since you and family, and the friends, co-workers you referred to us has made us thousands of dollars, just forget the $42." LOL. Not only did he not do that, he said it was really $48. Then when I got mad and gave him my card to charge he charged my card $56 and change. I tried to explain that my family has spent thousands at this store and that doesn't include the friends, neighbors and co-workers. His response... "I don't care." WOW and this company employs people like this.
I have since talked to all the people my wife and I have referred and found out they have referred many of their friends, co-workers etc. So as far as I can ascertain at least 25-30 people have agreed to no longer do business with this company! Now what a great management decision!! Brilliant!! This so-called MGR. has cost this company thousands and thousands of future dollars for... $56.00. LMAO!! Dumb as a rock!!! The competition in that business is very high and there are many many choices.
Since then I have discovered that they have been overcharging me and others for yrs. I kind of knew that already but I am a loyal customer and don't mind paying extra for service. This guy Greg came off as Mr. Friendly. I warn you. Don't get fooled or sucked into this act, he is a liar!!! Finally, I sent an email to Meineke to complain and never received an email or phone call from anyone even though I provided both... Figures. Believe me I will bad mouth Meineke for the rest of my life and every chance I get to tell anyone who needs their car repaired or I hear anyone talking about getting their car fixed... guess what I will tell them?

When I had cancer of the nasal pharynx, I took my car to Meineke on Spartanburg Hwy in Hendersonville, NC. I thought the brakes were bad but I was told everything was bad and needed replacing. It was to the point that I was told not to even drive my car anywhere else. That the calipers would fail. They were so worn and punch through causing brake failure altogether. If I weren't in such a bad condition from the cancer, the radiation, and the chemotherapy, I would have said ** and gone somewhere else. So I agreed to let them do the job. The estimate came to about a thousand bucks. "OMG, are you serious," I said. "Can we get it down?" He, Rich (part owner) said, "You can get it down by buying some parts at the Advance Store on Hwy 64." Bring it down to about eight hundred dollars. So I bought the calipers at the Advance Store. The only stipulation was that Meineke would not warranty the parts or service of those parts.
So I had the rotors, calipers, and discs replaced all round on four wheels. When I got the car the Emergency brake would not work and Rich said, "Just bring it back and we'll fix it." I did and it wasn't fixed. I believe they just rolled it into the garage, kept it in there a while and brought it back out doing nothing to it. My emergency brake didn't work at all. Period. Eight hundred dollars and my emergency brake doesn't even work.
I have been sick with the cancer and haven't driven the car a hundred miles. Now that I am well, I wanted to drive the car. I got a car registration from the North Carolina DMV to have it renewed. I needed a car inspection in order to get my car registration. So I took it down to Jiffy Lube to get my car inspected. My brakes wouldn't hold on a slight incline and still the emergency brake won't hold at all. It wouldn't pass inspection. So I took it to Meineke to get that emergency brake fixed. Kept it from Friday to Monday and told me they tightened the brake but the car would roll just pushing it with your hand. NO BRAKES AT ALL.
Rich, the part owner said it was probably defective calipers and that wasn't covered and it wasn't his problem. The calipers were brand new. "Defective," Rich said B.S., he just wanted more money to fix something I had paid him eight hundred dollars to fix in the first place. If it was defective, the mechanic would have surely noticed it when installing the part. Any good and reputable mechanic!!
So I am going to have to take it to another brake place to just get my car fixed in order to get my car inspected and a registration in order to drive my car. Rich, really didn't care. It's my problem now. It is curious that the part that he said was the problem that he would not warranty was from the Advance Store. This is my take. They, Meineke didn't use the calipers from Advance on my car but used them on another car and kept my old calipers on my car instead. That way, Meineke can bill for two cars at the same time using the parts I bought from the Advance Store. Clever.
Had I not been in a weakened state, I would not have never let Meineke work on my car. I believe Meineke Preys on the weak, the unknowable and those whom they can nuke money out of. They are without conscience and morality. My review is that they are terrible. They overcharge, they make money off of people who do not know any better. They are UNCONSCIONABLE.
How do I know I can trust these reviews about Meineke?
741,284 reviews on ConsumerAffairs are verified.
We require contact information to ensure our reviewers are real.
We use intelligent software that helps us maintain the integrity of reviews.
Our moderators read all reviews to verify quality and helpfulness.
For more information about reviews on ConsumerAffairs.com please visit our FAQ.

My husband took our Toyota Camry to this location (Meineke Tucson - Broadway & Kolb) for an oil change. Never had any problems with this vehicle, ever. Started to hear the power steering, thought fluid was low. He took it back, same place, they said they had to replace two valves that were loose. Paid almost $400!!! This was about a month ago, yesterday, started to hear the same sound. Husband checked the fluid, it was EMPTY. Not ever going back to this place. I really think they created the problem to begin with just so we'd go back!!!

Went to Willimantic, Ct Meineke had them do an inspection. They said there were a few things wrong with it. Claimed they fix them. Got my car back with my transmission banging, motor revving high, gas cover ripped off, cool sensor broke in half, and a lot more. Wrote to corporate and some Spanish girl called me and said they were from corporate and said they weren't fixing it. So I was stuck with a car that they ruined and was not going to fix. Watch it ladies. They like to take advantage of us. One time I was there they told me I needed an oil pan gasket and I knew I didn't and another woman walked in and they said the same to her and looked at me and smiled. I didn't think it was funny.

Went to have my exhaust repaired. Was asked to come to the back. They had questions. Got to the back and my exhaust pipe was almost touching the front passenger tire. Bent. The associate told me they had problems getting it on the lift. Customer Service complaint was left and I've been assured 2 times that I would get a response in less than 3 days. It's been over a week. Still no call.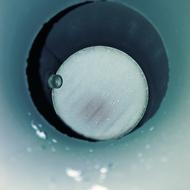 On 4/3/13 I went to Meineke Care Center in Enfield CT inquiring about the reason of a check engine light on a Chrysler Pacifica. The manager checked the code P0420 with a scanner and without doing additional testing told me that I needed a new Catalytic Converter (part # AP 4298). He insisted that I needed the more expensive available for my vehicle because according to him I needed a direct fit converter. He also offered a new muffler because according to him it was broken. I asked him if it was required and he answered that the converter will work with the existing muffler nevertheless. I told him that it was out of my general budget to replace the muffler as well. Finally they replace the catalytic converter only.
The check engine light was erased and I was able to inspect the car on the same year 2013. According to the manufacturer warranty (AP Exhaust Technologies) the converter had a 5-year/50,000 mile warranty on converter body and 25,000-mile warranty on emissions. On the summer of 2015 the check engine light turned on again and I went to AutoZone to find what was the code found. They told me the code was P0420 which was the same code found when Meineke replace the converter. Immediately after I brought the car to Meineke since I knew that the part was under warranty. They put the car in the lift and they finally told me that the muffler needed to be replaced and that, was the reason of the code. I told them that the code was not showing any muffler fail and that the car was initially repaired with the same muffler. I disagreed with the technician and left.
I went to several mechanics months ahead: Demore's Automotive in Palmer MA, Jet Auto Service in East Longmeadow MA, and Pro Auto Services in Indian Orchard MA. The three car repair shops diagnosed the issue and they told me that the catalytic converter failed and that I should go back to Meineke for replacement since I have the part under warranty.
I haven't been able to inspect my car since 2016. I have been in Meineke several times more and they always tell me the muffler was the reason of the check engine light. They even gave me without asking an estimate for the muffler in November 5th, 2016 ($555.53). For that reason I decided to replace the muffler going to another repair shop and with the intention of demonstrating Meineke that they were wrong. Of course the check engine light turned on again after driving the car for about a week.
On February 3rd 2017 I went back to Meineke decided to get my new catalytic converter since it was still under warranty. I spoke with Ipke ** the same person who sold me the part on 2013. He saw the new muffler I just replaced. Then he told me they were going to check the converter. Then they put the car on the lift to inspect the part. They claimed that the catalytic converter was "clogged" and that was the reason it was showing the code. They even showed an example of a clogged converter which I am attaching in this form. They insisted it won't be covered under warranty and if I would like a new one I would need to pay for the repair. They let me take pictures of the converter and NO clog was present. I am attaching pictures I took during that day.
They also told me rudely that even if the part was replaceable I would have to pay for the labor in the case they replace it under warranty (that was not the case). I told them that it was unfair to even get charge for a warranty repair that should have taken place over a year ago. After that and without any resolution from Meineke, I left with my Chrysler Pacifica with a rejection sticker. I feel strongly that Meineke should be fair and honor the warranty of the very expensive part which has a warranty of 5 years/ 50,000 miles, and 25,000 miles warranty on emission.

I went to the newly opened Meineke location in Wake Forest, NC. With me, I had a coupon for a $19.99 oil change. They did not have my oil filter in stock. They indicated that it would take 30-60 minutes to obtain one. No problem. I had to run an errand. I indicated that I would be back in about one hour. While I was running my errand, I received a call from Meineke. The call went to voice mail. Pablo left a message that indicated that there would be a price change on the oil change based on the fact that they had to order the oil filter for me. Call him back in regard to this. I reached out to Pablo. I was told me that the oil change would run $57.99 based on the fact that they were out of stock and had to order the oil filter. He would be glad to give me $5.00 off the price.
I worked in retail management for 37 years. I quit going to Meineke 14 years ago, based on the fact they were always trying to sell me additional services that I did not need. Sorry to say, Meineke is still up to the same scheme. Get them into the shop and then let them add services or in this case find a reason to not honor the price of the advertised service. Never again, Meineke. Never, never again will I step foot into one of your locations.

I always go to Meineke care car in Newport news Va for oil changes and service work. This last visit has been the worst and they have lost my business. I needed a left upper arm ball joint replaced on my 99 Lexus gs300 and also brakes and rotors. First off I went in at around 10 am didn't leave till 5pm and when I DID leave the brakes was smoking and 3 services lights were on. When I took them my car none of my service lights were on. Not even check engine light. So I informed them of these issues and they continued to give the runaround and even now its been 4 days and my issue has not been resolved. I am done with Meineke. Considering taking this to court being that I spent over $800 with this service alone only to end up with more issues.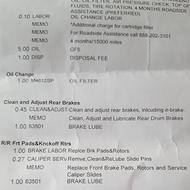 Yesterday, I went to Meineke 312, located on Laskin Rd in Virginia Beach. When I was getting my oil change, I asked if they would also inspect my brakes, and when I was checking out, they said I needed to replace my front brake pads, rotors, and service caliper slides, but I declined. They also said I needed my rear brakes cleaned, but I also declined.
Well today, my boyfriend inspected my brakes, explained exactly what to look for, and said they still looked fairly new. I guess Meineke was trying to get over on me. Long story short, I will never go back to that Meineke ever again! Not sure how they knew my rear brakes needed to be cleaned because the discs were pretty much stuck! I bought all the necessary parts to replace my brakes for nothing, well luckily I can return them. I bought the brake cleaner, and that's all I needed. I am very fortunate to have a knowledgeable boyfriend because he saved me about $320! I feel sorry for anyone who goes to that Meineke, but I will start going to Firestone again. Thanks for nothing Meineke.

I have visited the store at 34th and western in Amarillo several times for regular maintenance and specific problems. The entire staff have always been very friendly and professional. They have been very clear about what I needed to have done as far as recommended repairs and provided me ahead of the need estimate. When I have had the repairs done they were either done correctly or the manager was very quick to correct any problems at no cost. He even discounted the price of a part because he failed to notice the fact I needed it on an earlier visit. To me this is great service. Thanks Meineke.

On July 28 2016 I had a new catalytic converter installed in my 1995 Pontiac Firebird at Meineke in Fishkill New York #426. 4 months later Nov 2016 the car became very loud. I went to take the car back to Meineke in Fishkill. They were closed. I then took it to Midas in Newburgh New York to have it fixed and was told the welding was so poorly done. The whole exhaust has to come down and be redone and my cost will be 2.000 dollars. The car has to be fixed so my only thing is to file a small claims in court against Meineke. Do not take your car to Meineke to be fixed - they do not know how to weld. The job was done so poorly.

I am a low income disabled veteran. I responded to Meineke's ad for free oil change for veterans. This supposedly "free" oil change actually costed over $20 which is more than what I normally pay for oil changes at other shops. I will NEVER do business with them again.

Had front brakes replaced Feb 2015. Couple weeks later had to take back in due to excessive brake dust and squealing. Was told wrong pads were put on and they would redo. Oct 2016 take Tacoma back in due to squealing again. 2 hours later was told they were going to deglaze pads and make adjustments. Although pads under lifetime warranty and rear brake drums are self adjusting, was charged over $100. Was never told there would be a charge and I never approved. When asked why rear drums adjusted, was told guarantee their rear drums had never been taken apart for at least 3 yrs. ALTHOUGH they were the ones who charged me for the adjustment in Feb 2015 and then they did it AGAIN?? in March when I took truck back for them to fix their mistake. What a joke!!!! Waste of money and time and doubt anything was even done this time because after 2 hours and $100+, still squealing.

If I could give a 0 star, I will. I took my car at Discount tire and they cross thread a lugnut. Discount Tire told me to take my car to Meineke on (1810 N Story Rd, Irving, TX 75061) and have them make the repairs and Discount tire will take care of the bill. When I took my car to Meineke and the guy saw the discount tire paper (haven't said anything yet), he told me that they cannot make the repair that Saturday (09/17/2016) because it will be a 3 hour wait and they already have other cars waiting. The guy told me that I can make an appointment or come back the next Saturday (0924/2016) at 7:30am when they open to make the repairs.
The next Saturday (09/24/2016) I arrived at 7:25am and waited for the shop to open - another customer was already waiting. When the guy came and open the door, the other customer walked in first and then me. The same guy from last Saturday took the first customer car. When I get to the counter and he saw the paper, the guy told that they cannot make that repair today (this is at 7:30AM). He said that they have other vehicles waiting. I reminded him that he told to come at 7:30AM and now he said he cannot make the repairs.
As I proceed to ask him why he told me come this early and cannot make the repairs, he shrub me off, told me to take the paper back to discount Tire (in Irving) and tell discount tire that ** the owner at Meineke do not want to make the repairs. The guy then open the door for me to leave and said have a good day. I have never been insulted like this in public. The guy was rude and condescending. During this encounter, I was never rude, curse or yell, although I was treated the opposite. I will NOT be going back to Meineke and I will let my friends and family know of my TERRIBLE experience at Meineke.

My wife is camping near Syracuse, NY. She heard noise on a 2013 Ford Explorer that she thought might be brakes. We had the brakes serviced 3 months before. My wife dropped the car off at Meineke in Syracuse. They said EVERY thing was bad. They took advantage of a senior female away from home to the tune of $1600. Vehicle is still unseen by me, so I didn't see ANY old parts or know if they made the repairs that they said they did. Doubt they used OEM parts, but charged $70 for brake fluid & another $50 for brake flush. Totally unscrupulous in my opinion.

I was supposed to get a $10.00 rebate on my oil change, never got it. Called them up, 8 times they said they resent it. Double checked name and address, I still never got it even though they said they sent out a new one 8 times. It is a total scam.

My son goes there to fix AC my Toyota Sienna 1998. They give estimate of changing whole unit 1081.76. I do have other estimate of all AC system replacement was 1100 with compressor and condenser and other hose repair, Freon and labor cost. They sent coupon of $150 that's why we hold the work. When job done they did not replace the compressor and said the deduction is only when you applies our credit card. When I ask them "you did not replace the compressor," they did not give satisfactory answer. I showed the other estimate. Is a FRAUD COMPANY. JUST MAKING MONEY WITH NO WORK.

On November 23, 2015 I had my AC condenser go out and went to Meineke in Deland, where I have had my KIA serviced many times. I really thought I could trust going to Meineke because the Management was a Veteran and would look out for one of their own. (My husband who died a service connect death.) I am also disabled from a severe spine injury! I do not make a lot of money to live on each month! I am so upset that I was taken and scammed/ripped off by Meineke in Deland that I cannot even go into that place without fear of losing my temper and freaking out on the management & if that sorry mechanic that took advantage of a woman!
I had my AC stop working and I knew what it was, it was my condenser and sure enough it was. I knew it would cost about $1000.00 repair while there for this repair I thought I would do my maintenance too. I buy only the best oil to put in my vehicle! I use Valvoline Synthetic only which cost me about and extra $50.00 plus cost of oil change!
The mechanic came back in shaking his head and said I had major problems. He took me outside to see my engine and said "not only is your AC condenser out but you have a blown head gasket!" Showed me some oil around a few bolts on the side of engine I could see due to engine cover. (Now I know what I seen was fresh oil placed there, it was not old oil not only that there is no leakage of oil that would be on my engine.) I also park my KIA inside a garage with a large white carpet ruminate as to keep an eye on any kind of fluid leak - a trick my father taught me!
There has been no fluids leaking on that rug, I never lost any oil, never over heated, my spark plugs had no moisture in them - it was a pure scam! I actually got viciously ripped off and person who is on SSA and VA/DIC and it is not a lot of money! Shame on this type of horrific discrimination towards women and mechanics using this to take advantage of!
I only drive my KIA maybe once a week if that! I take good care of it and it's a 2003 with only 75000K miles on it, yes it is under 100K! I always keep up maintenance and have taken great care of my KIA and I drive it carefully. I am not a motorhead that would race it about! Not only was I mislead, lied too costing me over $2200.00 repairs, the mechanic left all kinds of hand tools in my engine! He did not even bother to tighten back the pulley at which caused it to snap and wrap my serpentine belt all around the front of my engine!
I was left stranded and remember I am disabled with a spine injury! I did have my friend that is a mechanic, he takes it to their shop and he was stunned at such sloppy work and in fact confirmed I had been ripped off! I have photos of the serpentine belt and invoice dated Jan. 29, 2016! Remember I do not drive my KIA a lot or it would have happened much sooner! And if one of those hand tools would have been tossed up in fan or other areas of my engine it would have also caused more damage!
I checked my oil in January and knew it was not the oil I had purchased separately for it was a nasty black cheap oil vs my *Valvoline Synthetic that does not turn black like that! I was ripped off on my good oil too. I checked my air pressure in my tires too and that mechanic had lowered all my tires to 25psi! Told me soon I would need tires lol, well I guess so running them at almost 10psi under their required psi per tire! I am now wondering what else they have done to my engine, because the manager claimed "oh you have an air leak but don't worry it is nothing that will put you on the side of the road!" Lol. Really thanks for that one but your mechanic's sloppy work did in fact put me on the side of the road! My check engine light is on now at 75879 miles on it after Meineke worked on it. (My next schedule maintenance is 78998 per Meineke, this shows you the miles are very few that I have put on my KIA since Nov 23, 2015.)
I am now addressing this horrible rip off with the website of Meineke to see what type of answer or acknowledgement I will receive. Shame on all of you at Meineke for ripping off people, doing sloppy work leaving a disabled woman on the side of the road and stealing money from me too for lying about the unnecessary work done on my KIA! I am wondering if I even have a new head gasket or not, if I do not I am not just going to end with this letter. Yes, I finally stood up for myself and addressing this!
Images are of the pulley and the belt. You can clearly see pulley in photo and what a sloppy job that left me on the side of the road! Now that my check engine light is on, yes what else did they do to my engine while doing a sloppy job on head gasket, no telling what else was left inside my engine due to what all hand tools that were left on the outside of my engine! I just thought I should step up as to prevent anyone going to the Meineke in Deland, FL!

On July 7, I experienced a road emergency, and that is the reason I came into Meineke for service. The temperature gauge in my 2002 Volvo V70 XC registered hot (completely to the far right) for a time and then slowly moved all the way left to cold (as if the car had never even been turned on). I was on 83N at the time and took the first exit I came to, which was Falls Road. Meineke was the first automotive shop I saw. When I pulled into Meineke, I was met by the Acting Manager (Mgr), who raised the hood and immediately noticed that the coolant reservoir was bone dry. Coolant had been topped off about two weeks earlier (before a road trip), so it should not have been empty. Provided below is a synopsis of the events that followed.
July 7 The assessment of Mgr was that there was an obvious coolant leak somewhere. Further, he determined that the radiator had a split in it (which he showed me) and that it required replacement. His position was that once the radiator was replaced, there would be no more leaking. I specifically asked if they felt comfortable working on Volvos. I have encountered automotive garages where the preference was to not service Volvos (lacking the necessary expertise). I was advised that they were perfectly comfortable working on my vehicle. Given that, I gave consent to repair my vehicle. The location of this Meineke shop is in an area of the city with which I was totally unfamiliar, and since my car was being kept overnight for repair, I was stranded. I was finally able to contact a family member to pick me up to take me home.
July 8 I arrived at Meineke at around 5:30 PM to pick up my vehicle. The car was ready at about 6 PM. I paid my bill of $984.80 and left the shop. At ~6:10 PM (on my way home from work), my vehicle started to lose power. I'm depressing the gas pedal, and the car is slowing. Then, the car loses power steering, the dash panel completely lights up before going dark, and then the car completely shut down and would not restart. Again, I was in an area unfamiliar to me.
I called the Mgr immediately to report that my car was experiencing problems I did not have before going to Meineke, which was obvious to him as well. Quite clearly, with the exception of the tear in the radiator, there were no other problematic issues with the vehicle before this point. The Mgr told me he spoke with the mechanic who worked on my car, but that the mechanic had no explanation for the problems I was having and, therefore, assumed neither responsibility nor interest.
Mgr called for a tow truck who advised they would not be able to come out to my location for at least 90 minutes. Given all this, again I asked if they are comfortable working on a Volvo; Mgr said yes. Soon thereafter, the Mgr came out to see if he could assist. After briefly examining my car, Mgr surmised that the turbo had not been reconnected correctly. Mgr affected the repair using a screwdriver at curbside, and then followed me home to make sure I was safe.
August 20 Until this date, I had no reason to look under the hood of my car (following the radiator replacement). However, I took my vehicle to my regular mechanic for its planned 135,000-mile maintenance check and a great many issues became apparent. Immediately upon their lifting the hood, I was asked who replaced the radiator. Virtually all of the equipment (hoses) that needed to be removed to replace the radiator was misaligned and/or loose. And, the coolant reservoir again was bone dry. There is a leak somewhere that is not in the radiator.
I was advised by both my mechanic and another local mechanic that when they are researching the source of a leak, in both cases, their practice is to pressure-test the hoses to confirm that the exact location of the leak(s) has been found and corrected, so that any hoses that require replacement can be addressed that time. (I have since been advised that some shops automatically replace all hoses if they have to replace the radiator.) Clearly, Meineke does no such thing or they would have realized that there is a leak somewhere in the system not just that the radiator required replacement. My mechanic filled the coolant reservoir with water and suggested I immediately revisit Meineke. My mechanic said it would be unethical for him to take payment from me to effect a repair that Meineke has already been paid to make.
August 21 As of this writing, I have had to add coolant/water to my vehicle every day because of an apparent leak. In closing, I expect Meineke to give immediate attention to the repair of my vehicle (again, since you have already been paid well to do that) and replenish my coolant. I took and forwarded photos taken to illustrate my issues with Meineke. Should Meineke be incapable of correcting this work, then I will expect a refund so that I can secure the services of trusted reputable mechanics. I could not be more displeased with any established company. Very poor customer service. Both the BBB and the Attorney General's Office will receive copies of my formal written complaint to Meineke.

In July 22 my car broke down and it was towed to the Meineke in Poway. The manager, Sascha, told that he would charge $100.00 for diagnostic my car. I agreed. In July 27 he said that my car was ready and my husband went there to pick up my car. After my husband and I drive 6 miles the car broke down again. I call him and he send a tow. My car went back to Meineke and he said, "I'll fix your car and I won't charge you." I call him the next day to know if he found the problem and he said, "I spent 2 hours in your car today and I didn't find yet." The next day I went there in person and he wasn't there. I talked directly to the mechanic and he said, "We didn't touch in your car yesterday just this morning." Because he wasn't there I went home and call him in the next day.
For my surprise he said, "I'll spend more hours than I thought and I need charge you for find the problems in your car." I'm from other country and I don't speak English very well. Every time that I talk to him he was always making fun of me. He never took my case seriously. In July 30 I have reported the case to the franchise and they gave 2 business days to answer me and until today I didn't receive answer. This is my last attempt, otherwise, I'll sue the company.

The shop is new. They paved their parking lot. It has entrances from all sides. I guess they decided they don't like people driving through the lot which area residents have been doing for years so they block the entrances with cones and vehicles and if you accidentally drive on the lot which happened to me, they come out and confront you! Really? It's not life or death. It may not be a drive through but it doesn't disrupt their business in any way, get a life! It's a reality for the area, get used to it, long before they moved in. It's not good relations for the community, should have thought of that before the renovations. Maybe post signs but don't be rude.

I love the Meineke here in Tulsa, Oklahoma. The first time I went there I was having my air conditioning looked at. Turns out my compressor went out. It was going to cost over $1500.00 to fix. The mechanic told me right off and said it is not worth it to put a new one in the car. My old car was a piece of crap. Barely running. I was already looking for a new one anyways. Well I ended up buying a new car. And I have taken it to the Meineke here in Tulsa to have oil changes on it several times. I drive it a lot. About 1200 miles a month. I decided I wanted to get several things checked on it and repaired. I gave them a list of things. Brakes, transmission flush, radiator flush, belts. I was willing to have all the things done that needed to be done.
Being a woman most mechanics will tell you that you need things done to your car you don't. Not this Meineke. I was willing to pay for all these things done. They came back and told me that everything look great. There was no point in having things repaired that did not need to be done. I had just got my tax refund back so I was willing to pay $5000.00 if need be. I know they knew it was tax refund season. Point being out of all of the things I wanted to have done. The only thing I had done was a transmission flush. Which they said I did not need. But I had it done because I wanted to. And I got an oil change. I think that is so awesome that they were so honest when they could have ripped me off. They chose to tell me truth. And they gave me a discount on my transmission flush. I will never take my Daisy Mae (car) to another dealership. Thank You so much Meineke in Tulsa, Oklahoma.

Yesterday (6/30/2016), another automobile technician at (Midtown Tire, Atlanta Georgia) look at my vehicle's brakes to find out why my steering wheel had vibration when stopping. By the technician at Midtown Tire, Atlanta Georgia. Figured out that my rotors and brake pads were 95% worn out, and my rotors had hot spots and warped. I had my rotors and brakes done at Meineke Car Care off Marietta, Georgia last year 2015. This morning (07/01/2016) went into Meineke Car Care today because Meineke is negligent and at fault, in placing non-quality parts in vehicles they service which could have caused a life-alternating accident for me and anyone on the road if my brakes and rotors were to give out. Was told by the owner ** (Owner), who is of Haitian nationality states "that is why I don't do business with ** people because they complain."
The racial slur made by this business owner against an ethnicity group is an insensitive, offensive and derogatory comment made by this Meineke owner due to the fact this man is in a business that services all different ethnicities of individuals in Georgia. I plan to file a race/color discrimination complaint formerly in the court of law against Meineke Car Care, 3020 Canton Road, Suite 1, Marietta Georgia 30066.

I went to this location on May 25, 2016 for preventative maintenance and had a 60K miles preventative maintenance done. I was told that I had about 20% remaining on my front brakes. Alarms went off in my head because I had my rear brakes changed one month earlier and had been told that my front brakes was fine as it had over 50% remaining. On June 15, 2016 I remembered what the service technician at Meineke had told me so I took my car to the dealership to have the front brakes inspected and have changed the brakes changed.
I was advised that the front brakes still have over 50% remaining on it. I still had the dealership changed the front brakes and asked for the used brake pads so I could asked the manager at Meineke why the technician misinformed on what needed to be done. As he going over my copy and his copy I noticed that his copy did not match my records and while I was making my complaint that he had changed his copy of the receipt. The owner/manager did not like my assertion and became very defensive to the point where he was using profanities to me. He told me to get out of his ** shop or he was going to call the police. Folks stay away from this establishment as their practices are dishonest.

I had my brakes done yesterday (01 Jun 2016) 368 dollars and three hours later my car was being towed due to the brakes not being put on correctly. All I get is I have to get my own car towed to another Meineke to have them fix it. No car, no nothing!!! My peace of mind is gone. I am scared to get behind the wheel of my own car!! I have to take it to another mechanic because I cannot trust the work of a BRAKE PROFESSIONAL!

Meineke Car Care Center #197 Indian River Rd Virginia Beach. I dropped my vehicle off for inspection and I was very disappointed when I got a telephone call from someone telling me that my vehicle was not going to pass inspection because I needed to replace my Belt Tensioner. Also, I would have to pay them $430.00 to replace it and I would have to wait until they could get the part. The young lady tried to give me rational on why it was imperative that I had this part replaced. I told her I could not afford it and she began to explain the financing options. I told her that I did not want to finance the part and that they could put a rejection sticker on it and I would pick my vehicle up.
I then called a friend who was a State Inspector and he called and asked the young lady "was that part necessary to pass inspection according to the State Guidelines?" She called me back and said that my vehicle would pass inspection. I had my friend pick up my vehicle and the inspector showed him the part in question. I took my vehicle to another place of inspection and inquired about the part. I was told that the belt could be loosened and put back on to a proper fit and it did not need to be replaced at this time also. It was not frayed. This was a horrible representation of the company. I was already leery to bring my vehicle there because I am a woman and I now believe that this company tried to escalate the cost because I am a woman.

In January 2016 I took my car for a transmission fluid change. The technician failed to refill the fluid resulting in damage to the transmission. Meineke's complaint department was non-responsive after many attempts. I filed a complaint with the Illinois Attorney General and after many weeks Meineke's response was that not refilling the transmission fluid was not the cause of the damage. An independent transmission repair shop stated the low level was the cause of the damage. Meineke also inferred that they do not change transmission fluid as part of regular service and that this was done as a favor to me. Meineke's negligence has cost me over $4000.00 in repairs.

Lauren FixAuto & Finance Contributing Editor
Lauren Fix, also called The Car Coach, is an automotive and auto finance expert. Her understanding of vehicles has made her the "go to" person on TV, radio, print media and the Internet. She has authored multiple books and writes a column for several outlets, including Parade Magazine, NewsMax and Car Coach Reports. She is a regular guest on major news and morning shows, discussing the latest updates on cars and car financing that will help drivers make smart decisions when buying, maintaining and financing cars. More about Lauren→

Meineke Car Care Centers, Inc. was founded in 1972 in Houston and is now a part of Driven Brands, which is headquartered in North Carolina. They have more than 900 locations around the world. Meineke Car Care Centers performs tire service, preventative maintenance and some repair services.
Roadside assistance: Customers who get a synthetic blend, high mileage or full synthetic oil change package receive four months of free 24-hour road assistance. It includes lockout assistances, hit and run protection, rental car discounts, concierge benefits and more. Members of Meineke's free rewards program also receive free towing for up to 15 miles.
Online resources: Meineke's blog has informational articles, expert advice, maintenance tips and industry news. It is useful for most automobile owners. The chain's website also has an auto repair and car parts dictionary, which includes basic definition of terms customers might see or hear when having their vehicle serviced or repaired.
Social media: Meineke is active on Twitter, Facebook and YouTube. Consumers can follow the brand to get maintenance tips and see special offers.
Online scheduling: Customers ready to schedule a service appointment can do so online. The website will show them coupons associated with the service they are requesting. Same day appointments may be available.
Best for Meineke offers services to help most consumers with basic car maintenance and repair.
Compare Auto Service and Repair
Company Name:

Meineke

Website:

http://www.meineke.com/