Consumer Reviews and Complaints

I took my car in for an oil change and agreed to have a couple of other services performed. When I came there my ac worked fine on level 1 but when I left I noticed they had it on the maximum level and the windows down. Apparently the next day I was driving it I noticed that the ac was only blowing on the max speed of 5. I took it back to them to look at it and they said the blower resistor was bad. It was not bad when I brought it in. They claim it's a part and they go bad and their services were not anywhere near my blower resistor. But when you're checking fuses, messing with relays, and other electrical things how can you be sure that you did not fry the relay. But that day I left more disappointed. The mechanic messed with my alarm and it was no longer chirping when you arm and disarm it.
I didn't buy the alarm so I did not know how to begin to figure out what setting he changed. I know it only takes a minute or 2 for people that know cars to put an alarm in valet mode. So after I tried for days I went back up to Meineke and asked if he could change the setting back and the lying trash that checked my air said that is how the alarm works and he didn't change anything. That's a lie for sure, an alarm cannot put itself into valet mode and he was smirking and grinning just repeating about how the alarm worked and it doesn't chirp when you lock it. I now know that they truly do not want to help people and don't have you, your car, nor your pocket's interest in mind. It took me researching after leaving there for an hour to find out that the alarm was in valet mode and how to get it out. When he could have changed the setting back in 2 mins.

I contacted Meineke about recharging my ac system. I informed them. I had converted my system. From a r12, to r134 system. They stated the price would be 189.00. I agreed came in. The guy came to me. And stated: "I have to pull the compressor to drain." I have mechanical experience. Yet I asked: "How much." I was told 578.00. I agreed. Yet looking thru the window. The compressor wasn't taken out of the vehicle. I questioned this. And was told, "We didn't have to."
I said, "What justifies the same charge." I was told labor. Straight up hustle. And they knew. I knew. I paid. And left. I didn't want to pay bail. And for an attorney. The bill stated 7 hours. I was there 2 hours. And 1 hour they worked on the vehicle. Simply did a recharge refrigerant. And oil. Do yourself a favor. Find another business. This is not the same company of old. I contacted the main office. And provided my email address. My phone nos. The invoice. Told I would hear from them. Nothing. Invoice #**. Estimate ID.**

Went to the Meineke in Old Saybrook, CT for brake work. 104 days later my steering locks up and my wheels are making terrible noises while I am driving. I had to frantically pull over. My vehicle was undrivable and had to be towed. The rotor froze because the bearings were installed improperly. I could have been killed. The ensuing weeks were a nightmarish web of lies and run-arounds. They refused to do anything about it because I was two weeks outside of the 90 day warranty, for labor and parts.
Corporate refused to intervene, saying I had to reach a resolution on my own with the shop I took it to. So guess how eager the guys there were willing to give me my money back? Not a chance. Meineke is a soulless anti-consumer corporation. I will never go there again and I will also spend the rest of my days convincing everyone I know never to go there. Stay away. You are not protected if something happens. Their warranty policies are only there to save themselves and to rip you off if something goes wrong.

I typically do not go so far as to write reviews but this situation lead me to warn everyone about my experience at the Meineke on Roswell Road in the Sandy Springs/Dunwoody Area. Simply put, they serviced my brakes about 7/8 months ago and now they are squeaking again. I went back today to have it checked out and they are telling me that it is just wear and tear and that the warranty does not cover that and that I need a 400+ brake job. I called my Chevy dealership and they said it would be $270 worse case. The girl at the desk was rude and very dismissive as if she did not care at all... so, long story short... DO NOT GO THERE... THEY SUCK!!! Never again.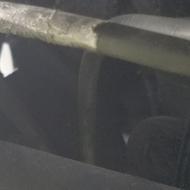 Went there with the transmission lines that were leaking. I was told by the people Meineke they could not get the transmission lines for my vehicle so I then paid almost $700 to get what they said was going to be a new transmission lines which turned out to be my old transmission lines with the rubber tool shove through it. Needless to say they start leaking again. Left me stranded many miles away from home. I've tried calling the customer service many times and I've gotten nothing but "we're going to fill out another report, we're going to fill out another report" even though they're still under warranty. The shop won't even call me back or even remotely standby the work that they do. This is the shop at the top of Kent Des Moines Road in Kent on Pacific Highway South. The new manager said to me in his goodbye worst and me were "if it wasn't for me you would be driving it at all." Wonderful huh.
How do I know I can trust these reviews about Meineke?
882,235 reviews on ConsumerAffairs are verified.
We require contact information to ensure our reviewers are real.
We use intelligent software that helps us maintain the integrity of reviews.
Our moderators read all reviews to verify quality and helpfulness.
For more information about reviews on ConsumerAffairs.com please visit our FAQ.

I went there with my car to have free AC check. Was told I only needed AC evac and recharge. No leaks found. One hour later all freon leaked out. Went back a 2nd time. The techs couldn't find any leaks. I left so I was told to come back a 3rd time and I was given another evac and recharge again. Told no leaks found. All leaked out in 2 hours so now I'm out 100.00 and still AC broke with not one employee can tell me what's wrong with my AC.

I went to Meineke on a referral from my boyfriend. I needed a transmission fluid flush, and I was about to go on vacation, so I asked for a road trip check where they check the battery, a/c, etc. I got it in right away and it took them about an hour. They gave me the check list sheet, and told me everything look great, but I would need to come back in a few days to check my fluid levels to make sure I wasn't leaking.
A few days later I'm back and they tell me again everything looks fine. Three days later a day before I'm about to drive 7 hours for my vacation my car won't start. I had to jump it multiple times that day just to go to work and leave work. I brought it in to them later that day and the mechanic proceeds to tell me that I need a new battery. Six days after they had just told me everything looked fine and my car had no issues I now all of the sudden need a new battery. I asked the man "how can my battery need changed when you just checked it six days ago and it was fine"? He tells me that the battery checker he used last time isn't very reliable, so he used a different battery checker this time, and it showed that I need a new battery. I asked him why in the world would he use that checker if he knew it wasn't reliable? He told me they are supposed to use anyway.
So basically this company is using faulty equipment knowingly, telling people their batteries are fine, and in reality they have no idea! Thank God I wasn't in a different state before this happened. They didn't even offer to put it in for free since they missed it the first time. I am extremely disgusted with this company and I feel they should be reprimanded for lying to people and using faulty equipment!

I book appointment for this place in Antiok Ca for 11:30 am on 07.06.2017. Arrived around 11:20 am, wait till 12:03 pm and went to ask when they will do service my car but was informed I need wait maybe one more hour before they start do something on my car. This people don't have respect to customer's time.

Management staff has changes three time in the past year. Every changes it got worse. Here are some of the occurrences: Last (new) manager could no locate our record on the computer system (his name is Mitchell). The manager before that only there for about two month (same thing happened). Today 06/27/17 once again, another manager, walked in around 8:00 a.m. - the first thing come out from him was "do you have an appointment?"

On 6/6/17 (Tuesday) I went for a regular OIL CHANGE that just happened to take over three hours. Once "done" they called me and I went and picked up my car. On Wednesday (6/7/17) I drove to work and my car was making a rattling noise under the hood (maybe 20 miles one way) and figured maybe something was loose and I was planning on taking it back so the "techs" would look at it. Something came up and couldn't make it that day. The following day, On Thursday (6/8/17) I was driving to my job on the freeway and my car started making a lot more noise, shaking and rattling and not wanting to speed up. Luckily I was by an exit and coasted out of there. I pulled into a parking lot and the car just stopped completely. My car wouldn't start for anything. I called the Meineke where I had went and explained to the Assistant manager what happened. He called a tow truck for me.
While I was waiting, I was looking around the hood to see if the problem looked obvious but didn't see anything out of the ordinary. Then I CHECKED THE OIL and the dipstick was completely dry. Checked it more than 4 times. I even have a video of me checking the oil. (my wife wanted to see) Once the tow truck came (3 hours later) they took me and my car to the shop. Once there they took my car into the back of the shop and after around 20-30 minutes later the Assistant manager told me that the car had oil in it and that the engine just gave out! I couldn't believe what was happening. So I had the car towed to a Chevrolet dealer in town so they can look at it and not give me the runaround. They also said the car had oil.
The following day on Friday (6/9/17) I went back to the Meineke because the Assistant Manager said he had footage of my car when they "put oil in it". They definitely put the hose in my car, doesn't mean they actually pumped oil it. I then asked the Assistant Manager to show me the footage of when my car returned after it was towed, and he did. You wouldn't believe what was happening back there. There was like 4-5 guys all around the car doing God knows what and then when no one was around my car, the MONITOR WHERE MY CAR WAS BEING RECORDED TURNED BLUE ALL OF SUDDEN!!! Which is complete BULL! They said that "That happens once in a while". I also had him rewind the footage and I recorded the screen going blue on my phone. I filed a complaint with the corporate office and I spoke to some lady that I could barely understand and she was having a hard time understanding me.
So you can imagine how that went. They corporate office called me back and they stated that they had talked "to the store" and they did everything right and how I wanted to take on this situation was completely up to me from here on. Here's my theory, they didn't put oil in my car after they drained it and when they towed it back to the shop they added oil. I have proof that there was no oil in the car when it stopped running and then the monitor goes blank when my car was back there is very suspicious. They're obviously tampering with the footage. They continue to deny that they messed up and won't help me out. I understand that we are human and we mess up here and there but don't hide it and I think they should be held responsible for this. My car was running great. No problems, no noises, no symptoms of any kinds. It's a 2011 Chevy Traverse with 75,500 miles.

I took my car to Meineke Car Care Center, La Plata, MD in September 2016 to have my catalytic converters diagnosed. The mechanic started doing other things and ended up burning up the computer in my car. I filed a lawsuit in December 2016 because the owner of the franchise wasn't willing to refund me for damages done to my car. I won my lawsuit on May 17, 2017 and they were found liable for the damages I assessed. As of today, June 19, 2017 the owner still hasn't paid the judgment so now I have to enforce it. Do not take your car to this shop.

5000 miles ago I had a oil + filter change. I tried to give my car a fresh oil change as it was due but the previous mechanic at Meineke had overtightened the drain plug. I broke 3 sockets and 2 3/8 to 1/4 connecting bars. I went back to the shop so that they could loosen the bolt that they had overtightened but they refused to do this unless I paid them $25. This is a way to try and force you to keep going back to them.

I would give zero stars if possible. In 2013 I took my 2010 Chevy Cobalt to Meineke for a muffler repair. They told me I'd have to repair not only the muffler but also the pipes. So I agreed to the price and paid for them to do the service. A couple weeks later I noticed the muffler was making a loud noise, brought it back and was told it needed to be broken in. After a couple months the noise did die down. Fast forward to a year and half later (2015) muffler again making loud noise like before repair. I take it to a local mechanic who tells me the muffler is all rusted out and broken.
Back to Meineke I go, knowing full well this part is under warranty. When I get there I explain the situation to the service writer behind the desk. He laughs at me and says, "Well that's because they sold you a bad muffler to begin with, it does need to break in to be quiet". They then proceeded to tell me that the life of a muffler is only 1.5 yrs, I know this to be untrue because my brother is a mechanic. All said and done I ended up paying for a new muffler again in addition to new pipes because whoever welded it before didn't do it right. Fast forward to now, I'm in the same boat again, muffler making same noise. I take it to the dealership my brother works for and they tell me the weld work looks like that of a 6 yr old and not a quality professional. At this point I don't even want to get in touch with Meineke because their work is low quality and they don't stand behind it. NEVER using this place again. I've included pictures of what it looks like.

This is the letter I had to send Meineke today... SMH. I took my vehicle in to be serviced yesterday at Meineke located at 800 W. Patapsco. The first RED FLAG was that the mechanic 'looked' at my brakes, completed NO diagnostic and called my warranty company and reported 'there was nothing wrong with my vehicle" WITHOUT ANY DIAGNOSTIC! My brakes did not need service, however I bought the vehicle in for the issues that were listed on my dash... NOT MY BRAKES!! My dash stated I needed an oil change, rotation, and oil filter change. I had to call the mechanic to my car to show him!!! I had to call my warranty company and make a complaint to the claims department. He than called the warranty company, changed his story and then took my vehicle in to be serviced.
When I picked it up there were still issues with the vehicle. Particularly the rear tail light was still out. Even though the light was out... the mechanic marked it as EXCELLENT!! I cannot believe it. I waited all day for them to not even fix my car. The location closed at 3, when I picked it up so I could not have it repaired. When I called SilverRock my warranty company they were already closed since 2. They also charged me for brake diagnostic... when that should be included in the safety inspection included in the oil change? And If you completed a brake diagnostic where is the report? I wanted to notify SilverRock of the issue and I intend to have it repaired under my limited warranty on Monday, but they were closed...
Now I have to take off of work Tuesday, take my vehicle to my existing mechanic so that he may check the vehicle and complete a more accurate diagnostic. Among other inconveniences I cannot drive my vehicle with a missing tail light!! I will get a ticket!!! Please contact me at your earliest convenience... I intend to return the vehicle on Tuesday to Meineke. If this issue is not resolved effectively then I fully intend to report this incident to the BBB. And I fully intend to follow this up. The customer service I received was horrendous! I spoke with ** around 11am on Monday and he assured me he would follow up with SilverRock. I told him I would call back before Meineke closed to follow up. When I called back no one answered the phone. I had to call back to back 4 times in order to get someone to answer.
When Danny finally answered, he was annoyed and said, "Ms. ** I am calling SilverRock right now on the other line." He did not need to ask who it was, so it was obvious they were ignoring my call. And I told him I would hold on... At this time I have been on hold for 1 hour and 6 minutes... and he has not even come back to tell me anything. I called the store on my other line and someone picked up and hung up on me 3 times! Now the store is closed!!! So he ignored me, hung up on me, left me on hold for an hour... then closed the store with me on hold!!! I can't believe this is a reputable company like Meineke!?? I am not even an irate customer. I am a Baltimore City teacher and I have done nothing but be respectful to the men at this Meineke location.
I honestly believe that the service I have received is a result of me being an ** woman. Racism and discrimination are a very common practice in this part of Baltimore, and I will NOT be discriminated against! I WILL have my husband, WHO IS A LAWYER, file a discrimination suit against your company. I already have contact information from 2 ** individuals who have experienced the same level of poor, disrespectful service. I have a recording of my encounter and I am filing this grievance because at some point, there has to be an understanding that you cannot treat people poorly, discriminate against them and get away with it.

First time I took my car to the Fallbrook location and they tell me I had an oil leak, that I needed tires and brakes/alignment. The total was going to be $2350 and that I would need to leave it! I told them to hold off, and I went to the dealer as my car was fairly new. Ends up I had no oil leak, I had a coolant leak that was covered under my warranty. I went to Scrappy's in Fallbrook and got all the rest of the work done for $650 (tires, brakes, alignment), wow! They almost got me! Second time, my husband made me an appointment for an oil change at the Oceanside (Plaza location). He got the 'Mother's day' package sent to him in his email. He clicked in it and made the appointment since he thought I would get this deal. I get to my appointment and the guy tells me I can only have the 'Supreme' oil change ($73) that he would not do another one for me due to my type of car (Nissan Versa).
I told him my husband always gets oil changes here for $35 with the same car, when he goes to Meineke. The guy still said no he couldn't give me that oil change. Then, the guy tells me he can't give me the discount because I don't have a physical mailer then he proceeds to show me invoices with all the other discounts mom's got that day, but that I was out of luck because I didn't have the mailer. So I ended up paying $73 after seeing all the other invoice's that had the mom day discount 50%. Meineke is criminal in the way they lie and charge more than they need to for women. I seriously think if it was my husband he would not have been ripped off like I was, and he wasn't. They are not customer service/women friendly. I will never go here again and I will tell as many people as I can to NEVER GO HERE.

I took my car to Meineke at 5900 block of Broad St. in Richmond VA on April 5, 2017 for an oil change. After waiting almost an hour, they told me my car requires synthetic oil instead of 5W30 I requested (and have always used) which is recommended in the owner's manual. When I declined the synthetic oil, they told me my car would be out front momentarily (without an oil change). I was in Richmond for my nephew's funeral, so decided to go home to TN and get an oil change there. Before leaving, I noticed my car didn't sound quite right so I took it to a mechanic. He checked the oil and discovered it was completely empty!
I shudder to think what would have happened if I had not noticed that sound. The only reason for this is the Meineke mechanic must have drained the oil before telling me about the synthetic oil issue, and didn't refill it when I declined. He also said my oil cap specified "synthetic oil only". It doesn't! I have used Meineke for several years now, but after this I will never go there again!

Meineke is a business that has poor customer service. They did not let me know that they do not accept checks till they had my car tore apart. I had to walk to my house to get cash for them. The walk was 2 1/2 miles. I have a spinal stenosis and disk degenerative disease in my neck, so needless to say the walk was very painful. The ** didn't tell me they didn't accept checks and that is all I had. Thankfully I had money home but had to walk home. There was a total of 3 guys there that could have taken me home and be back to the shop with 13 minutes. I feel that overcharged me and according to my mechanic they Screwed me without using jelly. That was the first and last time I will ever go there.

Back a week we took our 2006 Ford Taurus to our local Meineke because of a noise. We found out it was a heat shield problem that couldn't be nailed down to the engine. The car was fine when we went there. When we got the car back we notice the car brake fluid was low. I immediately went to O'Reilly to get brake fluid in. As soon as I was pouring the brake fluid in it was leaking out. We feel that Meineke did something to our car so would bring to them for repair. As it turn out we took our Ford to our Ford dealer. They confirm that our brake lines rusted. It wasn't one. It was both of them. This is why we feel Meineke did something to our car. This is the reason why we won't let Meineke repair our vehicle.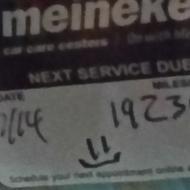 I went to Meineke Car Care Center in Blue Diamond Road in Las Vegas and asked to have a plain service such as oil change, check the water in the radiator, rotate tires, etc to my tiny Hyundai. Just normal work and also to check the brakes just in case it needed some adjustment. My car is small and fairly new, purchased in 2016, and is still under warranty. I left the car and went shopping at the nearby stores instead of just waiting. I returned several times with my purchases, put them in the trunk of the car, and noticed that the car was never lifted to do the oil change or the tire rotation. It was inside the garage on the ground the whole time while the mechanic worked on some other cars. I went in and out of the shop putting my purchases inside my car without anyone seemingly working on my car for about an hour.
I was returning from my last shop trip when the service person who had written my ticket called me and said that it would be $40.00 more to clean and adjust the rear brake shoes and it will take one more hour. I told him to go ahead and I was about twenty steps from the shop when I saw this mechanic looking all over inside my car. After his call, I made a call from the parking lot that lasted about five minutes while watching my car not being worked on at all still. After I finished my call, I went inside the office to sit and wait. To my surprise, as soon as I got in, the service person told me that my car was ready. I thought it was weird that they told me that it was going to be an hour but nobody had done anything to my car since his call and they had apparently cleaned the rear brakes in the less than a minute it took me to get inside the office.
I had been outside all the time while doing my call and had not seen the mechanic get near my car at all. When I asked how come it had been done that soon and when the service man told me that the mechanic had been working on it when he had called. I then asked how long it takes to do that job and said again it was weird as it seemed such a short time. There was another serviceman in the same small office and he turned around and said really loud that he had heard someone said the word "weird" and wanted to know what I meant by that. He was staring at me as if he was going to hit me or something. I am a 62 year old tiny woman.
I looked at him and he repeated the question staring at me curtly and I said that I had said "weird" because it was weird that they had cleaned both rear brakes in less than ten minutes (the span of time between the other man's call and me walking into the office as there is less than 20 feet between the open garage where my car was and the office door). The service person then lied right in my face and said that the mechanic was doing them while he was calling me for authorization to charge it. I was walking from the stores and anyone can see the gates of the garage open and I could see that nobody was near my car while he was calling me. I know for a fact that he was lying because I had been watching the shop the whole time as I approached it from the stores. Nobody had been working on my car as I was getting there. I even put more bags of purchases inside the trunk of the car while he was talking to me.
The mechanic was working on some other cars and not on mine. I was then taken aback because how do you clean rear brakes then in less than ten minutes and what shop does it before getting authorization from the customer? The other bulky man kept saying things under his breath about things not being weird and if there were complaints etc... I paid but this is my first time with Meineke and definitely my last. I then took my car to ABC Hyundai right away as there were issues with the battery. Once there, they did the 5 point service and lo and behold, they told me that the brakes had not been cleaned ever and I needed more oil in my car. They did the whole thing for free.
As you can tell, that particular Meineke was not honest at all. They not only charged for something they did not do but shortchanged me on oil on top of that. They also put my next oil change for after 300 miles only from 18930 to 19230. I have never heard of having to change my oil every 300 miles in a nearly brand new car still under warranty. Someone had told me that they do that to women for them to come more frequently for unnecessary oil changes. I checked my manual and the Internet and most small sedans like mine require oil changes within the standard 3 to 5000 miles or so.
To say the least, I am not returning to that place ever again. I had heard stories about them but I needed to find a new car service place as my old mechanic shop closed. I will never take my tiny car to that place unless I want to get charged for work not done, cheated of a can of oil, and to top it all, bullied by a large man to shut up and pay.

Too many tries to get it fixed. On 3/18 I brought my wife's 2002 Saturn Vue in to have the oil leak fixed. When Arron called me back, he said it was the valve covers and the oil pan that were leaking. I said go ahead and fix them. Later he called back and said that the spark plugs were soaked with oil and should be replaced. I told him that since the car had 100k miles on it to go ahead and replace the spark plugs.
Later just before 5:00pm, closing time I stopped in because I did not hear from them, Arron said that they were having trouble with the engine running rough. They had just put the engine back together for the second time and started the engine and the engine was shaking all around in the engine compartment. Arron said that they would stay late and take it down and put it back together again. I stopped in at 8:00pm and they had just put the engine back together and started it. No change. The engine was doing the same thing. So, they gave me the loaner car for Sunday and Monday while they got a mechanic in from Colorado Springs to look at it on Monday.
Monday afternoon, they called and told me that they broke the intake and had to order a new one. Rightly so, Arron said that they would take care of the cost of the intake. They got me a rental car set up and paid for the rental car for three days. Thank you for that. After three days, Arron said, "It is running good now. It should be much better than before I brought it in". SO I paid the $647.00 and change. When I went to pick up the Saturn, my wife drove it home.
The next afternoon, she said that something was wrong with the car and that it was lunging and the service engine light was on. I drove the car and found that indeed the engine light was on and it was misfiring at about 35mph. I called Arron. Arron said, "is it still doing that? We think it may be the number 6 injector because that is what the computer said. It is a P306 error code. We flushed out the fuel system and may have to do it again." I said, "I will bring it back in two weeks on a Saturday when you open, because we need the car for now."
Two weeks later, I brought the car in at 7:30am on Saturday April 1, 2007. During which time, I noticed that the car smelled like it was burning oil on the exhaust manifold again. I put a clean board under her car and I took photos of the oil stains the next day. I took the photos in and went back to the shop. There was a different desk manager who knew nothing about this issue. I showed him the photos. I found that I was not set up in their computer for an appointment as I was told when I talked to Arron on the phone. The new guy talked to the mechanics in the back. The tall thin one with a bit of a beard said that he thought it was the fuel injector or the EGR valve. I asked if he could get me in because I need the car on Monday. She said that he couldn't and since I did not have an appointment, as I was told I would, he could not fit me in. I said, "Ok, put me in the computer for next Saturday." I saw him do so and left.
This Saturday 4/15, I took the car into the shop at 7:30am. There was a different desk manager again. I explained the situation about the oil still leaking and the sputtering, the history and that I had an appointment today. I specifically asked him if they would be able to get it out today and that I was willing to pay for parts but not labor as they were going to have to break into the engine for the oil leak as the oil leak is in the front of the engine where #6 cylinder is located. He said he wasn't sure if he could because he had three cars left over from the day before. But he would try. I drove by the shop at 1:00pm and saw that the car was not in the garage and I called him. He said that they had not gotten to the car yet but the same mechanic that worked on it before was finishing up a car and mine was next.
By 3:00pm, I had not heard from him so I called. He said that they think it is the #6 injector as they turned it off and there was no change in the engine performance. I said, "Is there any way you can fix it in the two hours you have left in the day?" He said that he could not. I told him to not work on it and that I would set up an appointment for next Saturday again and that we would pick it up and that I am very close to asking for my money back because this was try number three to fix it.
When I went to pick it up, the car was in the same spot it was when I went by at 1:00pm. He said that they did not have a chance to look at the oil leak but they were concentrating on getting it running right. That gave me the estimate on how much it would cost to fix it. Strangely, that cost was almost exactly what I already paid to have them not fix it, and break the intake manifold and return it to me with an engine light on and not running right. I told him that I am not paying for them to fix the issue that they caused and I was going to consult with customer service.
My position is a few items. I paid over $600.00 for them to fix a leak and change out the spark plugs. They did not fix the leak and returned it to me with a check engine light on and it poorly. If they had check the oil leak the second time, they may have found that it was from the front valve cover as the oil leak is in the front. Being that the suspect injector is in the front and under the valve cover, that part of the labor which involves removal of the intake and valve cover should be covered under warranty. Therefore, the cost of the injector replacement should be substantially less.
At this point, if I am going to spend over $600.00 for them to get the engine running right after they messed it up, I'm not going to spend it with them. Nor will I go back. And I shall let everyone I know what has happened to me and possibly go to Tom Martino for resolution on the radio as well as google. I want the oil leak fixed. I'm willing to pay for parts to get the engine running correctly unless it is something they broke. I'm not willing to pay for labor for work they messed up on. Call me.

Took my car 2/22/17 didn't get it back till 3/31/17. After been misdiagnosed first time they had to do heads timing chain battery oil pan (they left open windows and a rat got in eat part of my driver's seat, back seat had holes and carpet holes) and never said anything until I picked up and then they admitted what had happened. So I get the car and drove it 3 blocks and battery light came on. Took it back they said they will fix it. 4hrs later they left the car outside the place and said it was fix. Mechanic drove 2 miles to my home. Next day drove the car for less than 10 miles and broke. This was Friday and as of Tuesday nobody open the place. They said that mechanic said it was alternator. I had it towed other place looks like a wire was not connected properly or a rat got it. I have called them at the other store where manager is since 8:30 am and as of 4:30 pm nothing. I called corporate and gotten no response.

I took my 2001 Chevy Impala to Meineke on 2/20/17. Told them my engine light is on, asked them what they charge for diagnosis, Alahn the young man at counter said no charge. That that would look at my car and tell what is wrong and how much to fix it. After about 30 min. Alahn told me I needed egr control valve switch, egr valve, and a vapor canister purge solenoid. I said "Ok how much will that cost?" After 20 min on his computer he quoted me $557.12, he said it would take about 2hrs. So I knowing nothing about cost to repair this, I let them, trusting this would fix my problem. They offered me a ride home. In my car! This was at 1:30 pm. At 4:15 pm I called Alahn and asked how was it going with my car? He told me that they were busy taking care of other customers' emergencies and said they were starting on it now.
At 5:20 pm, Alahn called me car is ready. After telling me it would take a couple hours to install parts. I thought it strange that they did it in an hr. From when I called at 4:20, So he said he would have his mechanic pick me up. When he picked me up at 5:40 pm, when I got in the car the engine light was still on. He told me I have to drive it 50 miles bring it back to Meineke and they will reset computer. I have taken my car back 7 times to reset computer, the 7th time mechanic Sharawn took car into shop, open the hood and said he was trying to clean the air system. 30min later he brought car out, reset computer light went out. One block away headed home light came back on. Drove back to Meineke he reset it again. Said to drive it 50 miles then bring it back. Mind you I have already done this now 8 times. So after 50 miles took it back again. This time a different code on computer came up and he said I need a vapor canister.
Alahn told me if I get the part I will not get charged to install it. I have already paid 547.12, So I went to O'Reilly's auto parts got the part, took to Alahn. He said "No that's not the right part." So he pulled my car into the shop lifted my car and showed me what the part looks like and had me take a picture of it. Which was really odd I thought. So I went back to O'Reilly's showed them the picture and they told me they couldn't tell by pic what I need. So I called Alahn, he gave me a part number. Gave it to O'Reilly's they told me the part number was for a water pump. At this point I am upset that I even need to be running around like this to get my car fixed, after paying Meineke 557.12. So I called Alahn again told him the part number he gave me was for a water pump. He said "What?" Alahn said "Ok let me call you back with right part number."
After 30 min he called me. Gave me part number cpv 124, which turned out to be a vapor canister purge solenoid, on my invoice it shows they charged 87.09 for this same part. So I took part to Alahn again!!! He said yes, that this was the part, then told me that he will have to charge me labor to put it in. I told him he said if I got the part I would not be charged to put it in! He said well if the mechanic can do it outside the shop he won't charge me. But if he needs to pull it in shop I will be charged. I left and contacted customer service. This all started 2/20/17. This day I went to shop with part was 3/16/17, Because they made me drive 59 miles to reset computer 8 times has taking me over a month to try and get my car fixed with Meineke! I called customer service on 3/16/17, as of today 3/27/17 I have had no response from customer service, And I have called 6 times since 3/16/17.
So I called the manager at Meineke and asked for a refund, his name he said was Tyrell. He said the company does not give refunds. I asked him "Why did you charge me for the same part I had to go purchase... and then wanted to charge me to install after Alahn said I would not be charged. He never replied to my question, but asked me if my engine light was still on? I told him yes! He said if I bring it back in now, he would see what he can do to fix it! No! I told him I no longer trust them to fix my car. I just want a refund! And again he said the company does not give refunds.
So here I paid them $557.12, and my car is not fixed! I was ripped off and they know it! What was suppose to take 3 to 4 hrs to fix took them an hr. And now I'm out $557.12. Cannot afford to taking nowhere else. Took me six months to save up just to take my car somewhere to be fixed. This is really a robbery of my money and nothing got fixed. They ran me around town to get a part they didn't even know what part I needed, then I see the part I got is on my invoice that they say they already installed. This is wrong and I deserve a refund. But instead I'm left broke and with a car that's not fixed. And have nowhere to turn for help. Maybe ConsumerAffairs can help. Thank you for taking the time to read this. Please help me if you can. Thank you.

Went to Meineke on Serene Ave in Las Vegas on Fri. Mar 3. Been going to Meineke for 2-3 yrs. My children, neighbors and co-workers have also went there on my referral. Until 2 weeks ago I was very satisfied and had mostly dealt with a mgr. (Troy) and NEVER had a problem. He recently was promoted and a new mgr. (GREG) took over. Took my car in for an oil change and of course was told I need other things namely a new radiator. Ok, $800+ repair, was told it would be done around noonish (I took it in about 8:30 am). Got home and of course they call that they didn't have all the parts and they would have to be ordered. In the meantime they took my radiator off and the car couldn't be driven. They told me the part had to come from Calif.
My wife calls Meineke and since she was at work and didn't know this and asked if she could pick the car up at 2:00. Greg told her it wouldn't be done until Tues or Wed (I took it in on Fri). 5 DAYS! No car, had to rent a car... MORE EXPENSE. She said to him "you said noonish," he then tells her he never told me that... What. Are you kidding me you LIAR!!
Then when the car was finally done he told me he had to order a part he never charged me for... $42.00. I said, "when I asked if the $800+ covers everything, you said yes everything (apparently another lie)." So I stood there for about 20 seconds looking at him thinking he would say "sorry for the 5 days and inconvenience, since you and family, and the friends, co-workers you referred to us has made us thousands of dollars, just forget the $42." LOL. Not only did he not do that, he said it was really $48. Then when I got mad and gave him my card to charge he charged my card $56 and change. I tried to explain that my family has spent thousands at this store and that doesn't include the friends, neighbors and co-workers. His response... "I don't care." WOW and this company employs people like this.
I have since talked to all the people my wife and I have referred and found out they have referred many of their friends, co-workers etc. So as far as I can ascertain at least 25-30 people have agreed to no longer do business with this company! Now what a great management decision!! Brilliant!! This so-called MGR. has cost this company thousands and thousands of future dollars for... $56.00. LMAO!! Dumb as a rock!!! The competition in that business is very high and there are many many choices.
Since then I have discovered that they have been overcharging me and others for yrs. I kind of knew that already but I am a loyal customer and don't mind paying extra for service. This guy Greg came off as Mr. Friendly. I warn you. Don't get fooled or sucked into this act, he is a liar!!! Finally, I sent an email to Meineke to complain and never received an email or phone call from anyone even though I provided both... Figures. Believe me I will bad mouth Meineke for the rest of my life and every chance I get to tell anyone who needs their car repaired or I hear anyone talking about getting their car fixed... guess what I will tell them?

When I had cancer of the nasal pharynx, I took my car to Meineke on Spartanburg Hwy in Hendersonville, NC. I thought the brakes were bad but I was told everything was bad and needed replacing. It was to the point that I was told not to even drive my car anywhere else. That the calipers would fail. They were so worn and punch through causing brake failure altogether. If I weren't in such a bad condition from the cancer, the radiation, and the chemotherapy, I would have said ** and gone somewhere else. So I agreed to let them do the job. The estimate came to about a thousand bucks. "OMG, are you serious," I said. "Can we get it down?" He, Rich (part owner) said, "You can get it down by buying some parts at the Advance Store on Hwy 64." Bring it down to about eight hundred dollars. So I bought the calipers at the Advance Store. The only stipulation was that Meineke would not warranty the parts or service of those parts.
So I had the rotors, calipers, and discs replaced all round on four wheels. When I got the car the Emergency brake would not work and Rich said, "Just bring it back and we'll fix it." I did and it wasn't fixed. I believe they just rolled it into the garage, kept it in there a while and brought it back out doing nothing to it. My emergency brake didn't work at all. Period. Eight hundred dollars and my emergency brake doesn't even work.
I have been sick with the cancer and haven't driven the car a hundred miles. Now that I am well, I wanted to drive the car. I got a car registration from the North Carolina DMV to have it renewed. I needed a car inspection in order to get my car registration. So I took it down to Jiffy Lube to get my car inspected. My brakes wouldn't hold on a slight incline and still the emergency brake won't hold at all. It wouldn't pass inspection. So I took it to Meineke to get that emergency brake fixed. Kept it from Friday to Monday and told me they tightened the brake but the car would roll just pushing it with your hand. NO BRAKES AT ALL.
Rich, the part owner said it was probably defective calipers and that wasn't covered and it wasn't his problem. The calipers were brand new. "Defective," Rich said B.S., he just wanted more money to fix something I had paid him eight hundred dollars to fix in the first place. If it was defective, the mechanic would have surely noticed it when installing the part. Any good and reputable mechanic!!
So I am going to have to take it to another brake place to just get my car fixed in order to get my car inspected and a registration in order to drive my car. Rich, really didn't care. It's my problem now. It is curious that the part that he said was the problem that he would not warranty was from the Advance Store. This is my take. They, Meineke didn't use the calipers from Advance on my car but used them on another car and kept my old calipers on my car instead. That way, Meineke can bill for two cars at the same time using the parts I bought from the Advance Store. Clever.
Had I not been in a weakened state, I would not have never let Meineke work on my car. I believe Meineke Preys on the weak, the unknowable and those whom they can nuke money out of. They are without conscience and morality. My review is that they are terrible. They overcharge, they make money off of people who do not know any better. They are UNCONSCIONABLE.

My husband took our Toyota Camry to this location (Meineke Tucson - Broadway & Kolb) for an oil change. Never had any problems with this vehicle, ever. Started to hear the power steering, thought fluid was low. He took it back, same place, they said they had to replace two valves that were loose. Paid almost $400!!! This was about a month ago, yesterday, started to hear the same sound. Husband checked the fluid, it was EMPTY. Not ever going back to this place. I really think they created the problem to begin with just so we'd go back!!!

Went to Willimantic, Ct Meineke had them do an inspection. They said there were a few things wrong with it. Claimed they fix them. Got my car back with my transmission banging, motor revving high, gas cover ripped off, cool sensor broke in half, and a lot more. Wrote to corporate and some Spanish girl called me and said they were from corporate and said they weren't fixing it. So I was stuck with a car that they ruined and was not going to fix. Watch it ladies. They like to take advantage of us. One time I was there they told me I needed an oil pan gasket and I knew I didn't and another woman walked in and they said the same to her and looked at me and smiled. I didn't think it was funny.

Went to have my exhaust repaired. Was asked to come to the back. They had questions. Got to the back and my exhaust pipe was almost touching the front passenger tire. Bent. The associate told me they had problems getting it on the lift. Customer Service complaint was left and I've been assured 2 times that I would get a response in less than 3 days. It's been over a week. Still no call.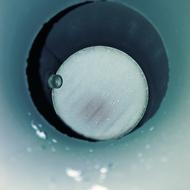 On 4/3/13 I went to Meineke Care Center in Enfield CT inquiring about the reason of a check engine light on a Chrysler Pacifica. The manager checked the code P0420 with a scanner and without doing additional testing told me that I needed a new Catalytic Converter (part # AP 4298). He insisted that I needed the more expensive available for my vehicle because according to him I needed a direct fit converter. He also offered a new muffler because according to him it was broken. I asked him if it was required and he answered that the converter will work with the existing muffler nevertheless. I told him that it was out of my general budget to replace the muffler as well. Finally they replace the catalytic converter only.
The check engine light was erased and I was able to inspect the car on the same year 2013. According to the manufacturer warranty (AP Exhaust Technologies) the converter had a 5-year/50,000 mile warranty on converter body and 25,000-mile warranty on emissions. On the summer of 2015 the check engine light turned on again and I went to AutoZone to find what was the code found. They told me the code was P0420 which was the same code found when Meineke replace the converter. Immediately after I brought the car to Meineke since I knew that the part was under warranty. They put the car in the lift and they finally told me that the muffler needed to be replaced and that, was the reason of the code. I told them that the code was not showing any muffler fail and that the car was initially repaired with the same muffler. I disagreed with the technician and left.
I went to several mechanics months ahead: Demore's Automotive in Palmer MA, Jet Auto Service in East Longmeadow MA, and Pro Auto Services in Indian Orchard MA. The three car repair shops diagnosed the issue and they told me that the catalytic converter failed and that I should go back to Meineke for replacement since I have the part under warranty.
I haven't been able to inspect my car since 2016. I have been in Meineke several times more and they always tell me the muffler was the reason of the check engine light. They even gave me without asking an estimate for the muffler in November 5th, 2016 ($555.53). For that reason I decided to replace the muffler going to another repair shop and with the intention of demonstrating Meineke that they were wrong. Of course the check engine light turned on again after driving the car for about a week.
On February 3rd 2017 I went back to Meineke decided to get my new catalytic converter since it was still under warranty. I spoke with Ipke ** the same person who sold me the part on 2013. He saw the new muffler I just replaced. Then he told me they were going to check the converter. Then they put the car on the lift to inspect the part. They claimed that the catalytic converter was "clogged" and that was the reason it was showing the code. They even showed an example of a clogged converter which I am attaching in this form. They insisted it won't be covered under warranty and if I would like a new one I would need to pay for the repair. They let me take pictures of the converter and NO clog was present. I am attaching pictures I took during that day.
They also told me rudely that even if the part was replaceable I would have to pay for the labor in the case they replace it under warranty (that was not the case). I told them that it was unfair to even get charge for a warranty repair that should have taken place over a year ago. After that and without any resolution from Meineke, I left with my Chrysler Pacifica with a rejection sticker. I feel strongly that Meineke should be fair and honor the warranty of the very expensive part which has a warranty of 5 years/ 50,000 miles, and 25,000 miles warranty on emission.

I went to the newly opened Meineke location in Wake Forest, NC. With me, I had a coupon for a $19.99 oil change. They did not have my oil filter in stock. They indicated that it would take 30-60 minutes to obtain one. No problem. I had to run an errand. I indicated that I would be back in about one hour. While I was running my errand, I received a call from Meineke. The call went to voice mail. Pablo left a message that indicated that there would be a price change on the oil change based on the fact that they had to order the oil filter for me. Call him back in regard to this. I reached out to Pablo. I was told me that the oil change would run $57.99 based on the fact that they were out of stock and had to order the oil filter. He would be glad to give me $5.00 off the price.
I worked in retail management for 37 years. I quit going to Meineke 14 years ago, based on the fact they were always trying to sell me additional services that I did not need. Sorry to say, Meineke is still up to the same scheme. Get them into the shop and then let them add services or in this case find a reason to not honor the price of the advertised service. Never again, Meineke. Never, never again will I step foot into one of your locations.

I always go to Meineke care car in Newport news Va for oil changes and service work. This last visit has been the worst and they have lost my business. I needed a left upper arm ball joint replaced on my 99 Lexus gs300 and also brakes and rotors. First off I went in at around 10 am didn't leave till 5pm and when I DID leave the brakes was smoking and 3 services lights were on. When I took them my car none of my service lights were on. Not even check engine light. So I informed them of these issues and they continued to give the runaround and even now its been 4 days and my issue has not been resolved. I am done with Meineke. Considering taking this to court being that I spent over $800 with this service alone only to end up with more issues.

Lauren FixAuto & Finance Contributing Editor
Lauren Fix, also called The Car Coach, is an automotive and auto finance expert. Her understanding of vehicles has made her the "go to" person on TV, radio, print media and the Internet. She has authored multiple books and writes a column for several outlets, including Parade Magazine, NewsMax and Car Coach Reports. She is a regular guest on major news and morning shows, discussing the latest updates on cars and car financing that will help drivers make smart decisions when buying, maintaining and financing cars. More about Lauren→

Meineke Car Care Centers, Inc. was founded in 1972 in Houston and is now a part of Driven Brands, which is headquartered in North Carolina. They have more than 900 locations around the world. Meineke Car Care Centers performs tire service, preventative maintenance and some repair services.
Roadside assistance: Customers who get a synthetic blend, high mileage or full synthetic oil change package receive four months of free 24-hour road assistance. It includes lockout assistances, hit and run protection, rental car discounts, concierge benefits and more. Members of Meineke's free rewards program also receive free towing for up to 15 miles.
Online resources: Meineke's blog has informational articles, expert advice, maintenance tips and industry news. It is useful for most automobile owners. The chain's website also has an auto repair and car parts dictionary, which includes basic definition of terms customers might see or hear when having their vehicle serviced or repaired.
Social media: Meineke is active on Twitter, Facebook and YouTube. Consumers can follow the brand to get maintenance tips and see special offers.
Online scheduling: Customers ready to schedule a service appointment can do so online. The website will show them coupons associated with the service they are requesting. Same day appointments may be available.
Best for Meineke offers services to help most consumers with basic car maintenance and repair.
Compare Auto Service and Repair
Company Name:

Meineke

Website:

http://www.meineke.com/