Consumer Complaints and Reviews

I called Maaco in Gainesville Florida to have my pickup truck painted. I was told to come in on Saturday before 12pm to get an estimate. When I got there around 11pm, they were closed. I went back on Monday and the owner and the secretary kept saying "There was nothing to do so we closed." I then explained I had an appointment at their shop and it was a forty mile round trip wasted. Once again they just laughed it off saying "There was nothing to do so we closed the shop and went home"... disgusted... to be continued!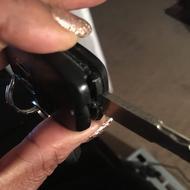 First they drove my car around without my consent. I took pictures of odometer before and after dropping it off for painting. Second they turned my ac and music on blast and left it. Third they left a piece from someone else's vehicle in my car. I'm hoping it's not from my own vehicle. The bumper paint job doesn't really match the rest of my vehicle as I was promised and paid for. I would never recommend them to anyone and will discourage all my friends and family to go elsewhere. I was rear ended by an uninsured driver and had to pay out of pocket for the repairs just to get burned on the paint job as well. I'm a very unhappy camper right now. Lastly they broke the key fob. It's going to cost me for replacing key fob on top of another paint job in the near future.

Since your customer service submission form doesn't seem to work I will be sending this here and requesting it be forwarded to the proper department for review and response. This was our first and very last experience with Maaco. My boyfriend and I dropped our car off on May 11th in Pawtucket, RI, they told us a week ahead of time that it typically takes 3 days to do what we needed done to our back bumper on our new car. Due to my boyfriend's schedule they promised us they could get it done in two days as long as we were able to drop the car off first thing in the morning on May 11, so we did. We planned on picking the car up Friday right before closing time. We heard nothing all day Friday, so we called and they said it should be finished around 3. We finally received a call around 3:30 saying someone was hurt and the car was unable to be finished and we couldn't pick it up until Monday.
So what was initially supposed to be a 3 day job went from being a 2 day job and ultimately ended up being a 5 day job. This chain of events lead to my boyfriend not being able to work his 6 hour shift at work on Friday, a loss of about 80 dollars. We then had to rent a car for two days so he could get to work Sunday and Monday. Maaco did cover the cost of our rental which is helpful but what happens next is why I'm writing this message. When we finally got to pick the car up on Monday not only were we out 80 dollars from his missed shift but we had to pay a family member to drive all over the place to bring him to and from the rental place, his house, to Maaco twice.
We pick the car up Monday and the battery is dead, WHY? What we needed done was body work. The car was literally purchased a month ago. Never had a battery issue and is a certified 2014 Camry. If the battery was no good they would have replaced it when we purchased the car ONE MONTH AGO. Anyways, we take the car home finally and my 11 year old daughter had left THREE dollars in her little cup holder area in the back and it was gone. Seriously? Someone had to steal 3 measly dollars out of the back of our car? I feel stupid even complaining about it but I feel like I need to because all of this has been such a bad experience but I cannot believe someone would take 3 dollars from someone's vehicle. Totally ridiculous.
I will forever forbid him from bringing out car there for anything ever again. So disappointed in all of this and just at a loss. It was the most frustrating and disappointing experience. And now I will have to find another place to do body work since we planned on having the hood of the car painted after the summer. But not here, no way. Wish I could give ZERO stars.

Dropped my car off to have urethane paint with clear coat over urethane paint. This is a more expensive paint job thus making car look better. Fast forward to day of pick up. When I picked up car I was informed that my car had received a lower quality paint job. This was done without my consent. Also I am aware that there will be some overspray but it was excessive on my vehicle's wheels which I had just purchased prior to have car painted. I was also told that my car could be picked up SAT between 10 am - 12 noon. When I arrived the business was closed. When I called on Monday to inquire about this the response was there was construction blocking the entrance. This was NOT true as I and several other customers were waiting to enter the business at opening. Needless to say my experience with Maaco was not a pleasant one and will not return as a customer nor will I recommend them to anyone else.

The guy at the front desk (** guy with scruffy beard) didn't care if I got car fixed there or not. Was rude gave me a bogus quote 3 hrs for a door replacement. It only took 15 min to take off. I'll never do business with him EVER. I got a quote that was cheaper for a paint job than the quote he gave. If you don't like your job quit.
How do I know I can trust these reviews about Maaco?
789,262 reviews on ConsumerAffairs are verified.
We require contact information to ensure our reviewers are real.
We use intelligent software that helps us maintain the integrity of reviews.
Our moderators read all reviews to verify quality and helpfulness.
For more information about reviews on ConsumerAffairs.com please visit our FAQ.

Jefferson Davis HWY Richmond Va - My husband and I came in for a total change color on his car. The 2 men at the desk were great. They answered our questions and provided great customer service. However, once we went to pick up the car, we had a few issues. 1st they couldn't find his license plates. Ok no biggie. Things happen. Then when the guy working on the car put them on, they didn't put on the rear license plate cover. Ok wait, wait, wait for them to find that and get that put on. Next, his back seats had muddy footprints all over the outer edges. I don't know about car painting so maybe they need to get into the backseat for easier access to whatever they cover up not being painted BUT the footprints were very noticeable on the leather seats so why don't you use shoe covers or at the very least, clean the seats!!
The footprints were hard to miss. When we got into the car, we noticed the CD had been changed. He has a 6 cd changer and when we dropped off the car the day before he had just bought a cd and had been listening to it...now there was another CD in the changer. Also alarming was that when we turned the car on, the stereo was blasting which was not how we left it. Yes the radio was left "on" when we turned the car off but it was certainly NOT with the stereo blasting. As we drove off from picking up the car, we noticed the speakers now had a rattle to them and were not clear. Thought maybe something shifted when they moved things around for the paint job so we went on home. Later that day when we went to drive the car, the speakers continued to rattle and the music was distorted.
As of yesterday, the speaker does not work! However the CD was mysteriously changed and the volume mysteriously put on blast, caused the speakers to go out. These are good quality Bose speakers and nothing wrong with them before we went to MAACO. I bring this to your attention as you may want to reiterate the importance of not messing with customer's things, just do the job they are paid to do. I can't prove MAACO did it. I realize this but I know the condition we left the car, the cd player and the speakers and now we have to replace the speakers because one doesn't even play. We made an appointment to bring my car in to have the color changed at the beginning of the month but seeing that now we have to spend unnecessary money to buy new speakers, we will get my car painted somewhere else once we get the speakers replaced.
Yes, you offer a great deal with 50% paint jobs, but it is a great deal when we have to buy a new Bose speaker which ultimately costs more than the 50% we saved from the paint job? We are just one set of customers in the bigger picture of your yearly business so my issue may not be considered significant to a big corporation but to us, you have lost future business, as my husband owns several trucks for his business that need bodywork and paint jobs which will not be brought to MAACO nor will we refer anyone. Again, one customer may not affect your bottom line but I thought it important to bring this to your attention.

Bought in a simple paint job. Marietta, Georgia location store #M2390 1350 S Marietta PKWY SE 30067. The estimator was not confident in what he was doing. The 2009 crown vic needed simple fill in on left quarter panel and was written up to restore to good looking condition. The shop called and said the car was ready for pick up. Inspecting the car found heavy overspray to the right wheel/hubcap (all wheels were like new condition when vehicle dropped off) and heavy gouges to the front header panel and the quarter panel was never worked to the right up. The car was painted with repair not done and surface was rough. I Regret ever using MAACO. What a mistake that was Marietta, GA location shop .Could not accept the poor work performed and car was left on Maaco paint property. ** the shop manager has not resolved the poor work performed yet. I would not use them. Never again. BAD experience.

Repair of a 94 Jeep Cherokee took 2 months, 4 times longer than 'promised'. I had to provide parts they couldn't find, they installed wrong parts, they tore the headliner and refused to fix, claiming I couldn't prove it. 'Jeep' and 'Cherokee' logos were missing when told jeep was ready, and engine and inside of jeep were dusty from paint, again promised to be clean when picked up. The salesman is a pathological liar. DO NOT USE MAACO!!!

I had my 2003 black Kia Spectra painted black at Maaco. It was an $800.00 paint job on special for $400.00. It ended up being $723.00 after the primer and sanding the bumpers. They estimated taking out the dents at $1000.00 which I declined. It came out beautiful!!! I am very pleased! The dents hardly show and it looks like a brand new car. Thank you Maaco. Also they estimated it would take 3 days and it did.

In August I took my 1995 Toyota Avalon to have the dents removed and painted. I had to take my car back on 3 different times due to the work not being done properly. On August 23rd, I took my car back because one of their employees spilled white paint on the trunk of my car and as a courtesy the owner at the Hensley location in Richmond rented me a car from Hertz rent a car on San Pablo Dam Road. Since then I've received a bill from Hertz in the amount of $32.55 where MAACO didn't pay the bill. In addition, the manager there has the worst customer service ever. She never returns calls when she says she will and staff has a poor attitude. I will never use them again!!!

I took my 2005 Explorer in to have the roof painted and a rear panel painted and put on. The paint job was horrific and the panel was not glued properly. I brought the vehicle back three times. This place is a chop shop! I was charged too much for the job which was to this day not done properly. The owner goes along with his employee (Tom) which is a liar and con. They overcharge and cannot put a car back together after they take them apart. I won my complaint with BBB. Read the reviews on the Maaco website. The company hires someone to control what is put on their reviews. I could not put a complaint on their website. Do Not take your car there!!!

I came here to have the whole front half of my car painted. The website states "With our attention to detail, you'll fall in love with your car again." Well, on the contrary, here's how they pay attention to detail: there was overspray on headlights and other parts of the car because no masking was done, when we checked the bumper it was painted on the face front but they forgot to paint the top, sides, and lower part of the bumper (I mean it. It's 3-D and you HAVE to paint all angles of it) and so many other details were passed over that I could have done the same job but better in a painting booth. I am very unsatisfied and deeply disappointed in the quality of work that I received at Maaco. I will NEVER have them paint my car again and I will NOT recommend Maaco for any painting service to anybody that I know. I actually "fell out of love with the car" after I saw the paint work.

Recently had my car (2010 Cadillac) painted at the Modesto, CA location. When I initially obtained an estimate, I was shown a vehicle that had just been painted as an example of the quality of work that I would receive. The resulting job had several air bubbles and or dust particles all over vehicle. When my concerns were brought to the attention of the owner, I was quoted the "imperfection clause" and that all cars are not the same. The paint job was totally unacceptable and I will pursue legal action. When I picked up the vehicle, the smell of alcohol was on the owner. Do not patronize this establishment.

I received an insurance claims check and took it to Maaco. The price was less 500 for my repairs meaning I should have been refunded. They initially told me that it would take 3 days to fix my car, they had it for 7, which left me carless. The owner kept telling me I would receive my refund in 2-3 business days. That time passed, no check. Over the next 4 weeks I was in contact every week and they kept giving me the runaround. Making promises every week that my check would arrive. 10/27/16, they told of my payment wasn't in the mail by the weekend to come in 10/31 and they would give me cash. I went and of course there was another excuse. I was once again told that the check would be cut and I would have it by today. Guess what? No check.
It's been a month and no one can tell me where my money is. The check cleared weeks ago. The work is great, but the unethical practices are absurd. I will be filing a lawsuit against Maaco. They are liars and crooks. Please pay in cash, with the correct amount and not a penny over. I also ended up calling the police who didn't help any, and the store manager started calling me horrible names. I was patient and kind. That was very upsetting as a customer. I will never do business with them Again.

Was quoted a price that doubled and then some. Found runs in new job plus dirt under the paint, worse job I've ever seen. Was told "let paint dry then runs could be fixed better after it dried." Never had to let paint dry before from other shops. The owner also lost my key 175.00 key! Never go to Maaco in Salisbury, Maryland. Good customer service but, poor paint job and extremely expensive. Give part of my money back I'll give order number. Had to pay 3,359.59 cash per owner so I was inconvenienced by going to bank.

Paint - Maaco sucks. How can it take you 3 days to paint 2015 Toyota front bumper? Then you call to find out what's going on. This guy name Michael ** with attitude trying tell me he's doing me a favor.

First off I'll point out I work in the automotive industry and am very familiar with paint and body work. I purchased a factory spoiler for my car and brought it to Maaco to have it painted. They called me the following day and told me it was done. When I got there the service advisor (maybe owner) asked me to unlock the car so he could load the wing in it. I thought he was going to bring it out through the front but for some reason he brought it out the back and started trying to load it in the car without me knowing.
I went out and immediately noticed the paint had blisters in it that popped while pressing them. I asked about them. He told me "that's normal, it's because it's a aftermarket wing." I told him that was unacceptable and explained it wasn't a aftermarket wing anyway. He said "well we can take it inside and talk to Peter, but I'm pretty sure there's nothing he's going to do".
As we got inside his temper started to show as he was swinging the spoiler around like it was a yoga ball. He ended up hitting a desk with it chipping the paint. As that happened Peter came out and asked what's up then said "oh well that wing needed a lot of body work done which he didn't ask to be done". (Keep in mind this wing is a factory wing which was primered it needed absolutely no body work).
When he was informed it was now chipped due to the advisor they agreed it would need to be redone. Two days later I receive a call that it was done. I go to pick it up. He has me sign the paperwork before releasing the wing. I receive the wing and immediately noticed runs on the bottom of it. Not feeling like another argument I load it in the car and bring it to the shop to install it when I noticed they managed to break the mounting bolt on the inside of the wing. I resolved that issue and mounted it then noticed the runs in the paint were so low that it was hitting the paint on the car. The pressure caused the paint to Crack and start peeling off the wing.
I brought the car to them to show them this time. I spoke to someone else who acknowledged the problem and asked me to drop the car off and let them remove the spoiler paint it and put it back on. I didn't feel comfortable going that route and so we agreed I could just bring the spoiler back the next business day and have it repainted.
The following day I bring the spoiler back and deal with the first service advisor who immediately brings me outside away from the other customers. He asked me what was wrong. I showed him the run. He looked at it then picked it off with his fingernail and said "that wasn't a run, in the paint." I then said, "Look. Here's another one." And again he grabs the cracked part of paint and breaks it off then tells me "oh that wasn't a run either, that's the fiberglass breaking off the wing."
I reminded him it wasn't a fiberglass wing then asked him to look at the spot. He just pulled off to see it was smooth primer not broken fiberglass. I then told him I was told to bring it in and have it redone. His response was "the only way that's getting done again is if you have it prepped and ready to be painted, and if you have a complaint after that I'll never spray anything for you or your business." Then handed the wing back to me turned around and walked inside.
I called maacos main number to find out if I could go to another location to have it looked and fixed. They asked me what happened. I explained. They told me they would get back to me within 2-3 days with a answer on another location. A week passed and so far the only call that was received was from the service advisor who called me employment to harass my boss about the whole ordeal. In the end I took it to another body shop to have it done. Don't throw your money out, go to another body shop.

We took our son's car to Maaco to have some small body work done, paid to have the best paint job they offer done, and to have a new windshield put in since the seal was leaking on the one in the car. We paid a total of $2,000+ for everything and they had the car for almost 3 weeks. When we picked the car up, it was raining so we couldn't see any flaws. Got home, got out of the car, shut the car door, and the windshield cracked. We called Maaco right away and they told us to bring it in the next day.
The next day when there was no rain we looked the car over before we took it back to Maaco and noticed that there was a thumbprint in the paint on the rear bumper, there were places all over the area around the wheel well where the paint did not adhere, 2 spots on the driver's side front fender where the Bondo was showing through the paint, and swirl marks all over the trunk, plus we noticed that they never put the Honda civic EX logo back on the car. My husband went to put the key in the door to open it and the entire lock assembly fell inside the door! We took the car back to Maaco and showed the manager, Anthony, all the spots where there were bad flaws on the car. His response was, "Well, Safelite put the windshield in and obviously didn't put it in right so they will have to come fix it, and Maaco will repair the thumbprint, swirl marks on the trunk, and Bondo spots, but will NOT fix the marks near the wheel well.
He told me outright that HIS PEOPLE didn't clean the oil off the area right, which made the paint not adhere, they call it fisheye, but refused to fix THEIR mistake. After telling him that I will file a lawsuit to have it fixed he agreed to fix it. We went to get the car back AGAIN, and the paint was somewhat fixed because there were still clearly visible swirl marks in the paint, some little popped paint bubbles that left marks... When we asked about the door lock and the Honda logo, we were told that they didn't do that to the door lock, even though it was fine when we took it there and they DID take it out to paint it. We were told that the car never had Honda logos on it so we showed him pictures of it when we dropped it off which clearly showed it did have them on. We, out of complete frustration, just left and my husband fixed the lock and bought new Honda logos.
We had the car for less than 1 week, my husband checked the oil, and when he closed the hood, NOT slammed it, closed it normally, a big chip of paint fell off of the hood lip. AGAIN, we had to call Maaco. The manager said it was our fault... My husband, an ASE certified auto tech for over 15 years, told him, the paint should never just crack and fall off from closing the hood and has never happened to him in all the years he has worked on vehicles. After acting like we did something wrong, they agreed to fix it.
By this time, we had the car to them 4 times and were fed up with their horrible work. My son had the car about 7 months and then sold it, and at the time of sale, the paint still had swirls all over it, bubble spots, large pieces of paint cracked off around headlights, and cracks in the paint. I will NEVER take anything to Maaco to be painted and will NEVER recommend them to anyone! Save yourself the hassle and go somewhere else if you want a quality paint job.

Ordered 2007 Mitsubishi Outlander painted a cream color with the urethane upgrade. Original color was silver. Hood and front of roof had to be stripped as the original coating had cracked. Roof and side panel painting was satisfactory. However, the hood exhibits many small bumps and almost pinhole type imperfections. You can feel it when running your hand over the hood and viewing the vehicle under the garage lights. How long is it until the hood paint needs a redo? So much for the $220.00 worth of prep work.
We wanted the door jams to remain in their unblemished silver colors as they match all the interior trim and seating surfaces and look nice with the new exterior color. From the hood to the rear lift gate the masking was done with precision. The door jams were fully protected from overspray. However, when the tailgate is opened the interior silver rear-facing panels were the victim of callous overspray of the new exterior color. It is tacky and reduces the value of the vehicle. There was no reason for this and, obviously, there is no quality control. No one cared.
I didn't sign the customer completion satisfaction certificate. We were not able to fully inspect all the work at the Maaco shop as the first waves of Florida's first tropical storm of the season were fast approaching. We discovered the shoddy work as soon as we garaged the car and were able to do a full inspection. It is obvious that the incomplete surface prep work on the hood was not an oversight. It just wasn't completed. Given the care taken in the masking of the rest of the vehicle it is puzzling why the rear panels were so carelessly sprayed (they are now two-tone) and no one cared. We should have read the many revealing reviews before leaving our nice vehicle in the hands of Maaco. Yep, they got our money, we got an inferior job.

Original Review
It was my daughter b/day and she was very happy about getting her car! It was the ugliest color I have ever seen. She wanted a dark gray but it was a gray-brown. When my husband talked to the manager he said to change the color it would be 300 more. The car has orange peel, the car has paint drips, and they painted the tail light.

I brought my 2000 to get painted and repaired. The biggest mistake I've ever made. They completely messed my car up and refuses to fix it. Please don't go to Maaco.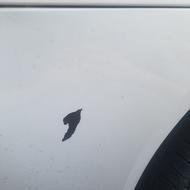 I went to Maaco about 3 to 4 months ago to get my bumper painted. I had bought a bumper and already had it primed. All they had to do was paint it and seal it. My bumper is not chipping but peeling. They will not fix it. They won't help me out. Said they did no wrong. Also when I got my car back had about a 3 in scratch on the hood. I was also overcharged. They made it seem as I was getting a great deal. I will not be going back.

They advertise a $299 lowest price available. But they always without exception have to add another $79 pre-paint step. This isn't optional. So the real minimum becomes $378. THEY WILL NOT PAINT YOUR CAR FOR $299!

My son-in-law, Jimmy, was fighting cancer and preparing for a transplant. To encourage him I told him I would have his car painted as a coming home gift. He took his car to Maaco BEFORE his Hospitalization and had an estimate of $600 as he had his own paint, clear coat etc. He knew what to do but he wasn't allowed to be around chemicals. The guy he spoke to at Maaco on the corner of 175 and Route 1 in Laurel MD confirmed everything with him, so all I had to do was drop the car off! In the beginning there was problems so I had the owner call Jimmy at the hospital and explain. The guy said he remembered Jimmy but then he charged me $750! That wasn't the issue, it was their lack in calling to confirm that the paint would work the way Jimmy had described. Jimmy knew it would work as HE had done it before. There were NO calls and NO communication with either Jimmy or myself.
When I picked up the vehicle to surprise Jimmy, BOY was he surprised. They didn't return the leftover clear coat and the car is "orange peeled". It's disgusting! $700 is a lot to pay on labor AND a gift and I am VERY angry they took advantage of me as a female, Jimmy's mother in law and Jimmy as a Patient! It's disgusting. I have two more vehicles to be painted and they are NOT going to Maaco! RIPOFF!

Horrible terrible disaster service!!! I will never try back again. I left my car ready for paint. Found it with damage that did not exist before, decided to gave them a chance to fix it... Big mistake. Also got it with half gas tank empty!!!

Got local dealer to look at car- he said past warranty by a couple months could not check with them sooner as I was in hospital and in the 3 major surgeries then nursing home before I could go home had to have artificial knees both like had Mercer infection and had to have surgery - am 74 years old and this car is my last one. I am second owner with 65000 original miles so it is not a junker. I feel I deserve a good repaint job from the local maaco dealer in Anderson sc.

I used Maaco to repair my front fender and bumper and paint my car. My car is 11 years old and was showing on small area of rust. I had to return twice because they left off parts and did not properly align the gas cover door. They also did not put back all the parts that keep the bug deflector attached to the hood. Within one year the rust is now visible on the hood and the paint looks as though I never had a paint job.

I have visited Maaco, Perth Amboy on Sep 2015. I have little bumper on back and rust on roof and tail gate. Their manager and owner told "go for the best service we will repair all. Rust will not appear for next 4 years minimum." Regular painting cost around 400$. I've paid 1500$ per this with 4 year paint guarantee. But within 6 months rust appeared. On my tail gate when I visited the store, manager is said warranty is not covered for rust. I don't have any other option other than legal action against them about cheating. I'm sure they may be doing to same thing for all the customer. I request all the viewer, please think 100 times before going to this center. I don't want you should go the same phase where I'm going.

Don't waste your time and money coming here. They have bad service and lie. It took 3 months to get a warranty for the painting job. They said that they will call back but never have. I had to stop in there 4-5 times. It was a very frustrating process. Now that I finally got the truck painted, they were missing the bed lining of the trunk. The manager Chris was very rude and tried to run away from the confrontation. He told another worker to reinstall it for me but in the process, they broke the 6 brackets that holds the bed lining together. Now it is very loose. Nothing to hold. It vibrates, moving make noises. I scare it's can fly away during driving with strong winds blow... This shop very BS!

Painted car wrong color, car was silver mist, now is a battleship gray. Will not repaint. Missed some recondition spots on both bumpers. Loosened outside door panel on drivers side. Split front drivers seat. Manager states maybe someone heavy like him sat on seat. Refuses to fix seat. States the car is old. Seat was intact. No body work was needed. Car looks and runs great, but maaco's paint job has ruined the look of the car. It is now much darker than orig color. Help. What can I do? They are paid in full.
Company Name:

Maaco

Website:

http://www.maaco.com/