Consumer Complaints & Reviews

My first complaint is that not once, but TWICE when I went for an oil change, I was told my oil cap was missing. Same location TWICE?? REALLY!!! I went yesterday (NEVER AGAIN!) and was charged $70.50 for 5 quarts of synthetic oil and an oil filter. When I got home, I called two local automotive centers, and was told never to utilize Valvoline Oil Centers. Both businesses quoted me HALF the price for the exact same services. Please, people! Save your hard earned money, and go elsewhere!!

Went to have transmission filter and fluid changed and was told they don't really change filter but do what's called a flush. So I agreed to the flush which took no more than 30 minutes. I got out of the car to go to restroom and come back, I noticed the employee wiping my windshield off, I just thought that is what they do while waiting on the machine to flush the transmission. I kept smelling trans fluid all the way home so when I got home I thought I would check the level of the trans fluid. Opened hood and there was transmission fluid everywhere. The heat shield on the underside of hood was soaked to the point of dripping. Every crook and cranny on engine and transmission had a puddle of fluid in it.
I used a whole roll of good paper towels trying to soak up all the fluid and finally gave up. I know there is still puddles of the stuff in places I can't reach or see. I'm surprised my car didn't catch fire or still does in the future. It's even running down the front of my headlights. I don't know whether I should try and dilute it with the garden hose or not. What really pisses me off, no one said a word, my car could have caught fire, still might and caused the death of me and others.

I can not believe there are out people like them control our safety! Honda civic 2014. Get oil change. The minute I left the store it did start making big noise (Nicholasville RD, Lexington, KY). Took it back. They there is nothing wrong with it, it just need to be drivable little bit. I drive my car everyday for about 8 hours. It's part of my job, get super hot, vibrate. I open the engine tank and I found there was not enough oil! I took to another mechanic said "this is not the right oil for this car", took to another one and he said the same thing. Took it again to Valvoline. Same people asked them to do something or give me my money back. Said "No! WE CAN'T DO ANYTHING AND WE CAN'T REFUND YOU!" Had to take it to the dealer and now I am going to the court. Good luck Valvoline.

I take immaculate care of my car so I was beyond furious when Valvoline would not take ownership in the destruction of my vehicle. First I simply came there for an oil change but then was pressured and "up sold" on a transmission flush. Since I was between dealer appointments and needed to go out of town I accepted just to be on the safe side. Needless to say, after about 2 hours on the highway, my transmission overheated and burned up leaving me stranded on the side of the highway. The cost of the tow, rental and the business meeting I missed was irreparable. Not to mention now that I have to put a "rebuilt" transmission back in my car then I've lost $ on the trade-in value. A completely no-account situation, and consumers deserve better. I'm definitely taking legal action!!

I just had a bad experience with Valvoline in La Grange Louisville. I brought my Subaru 2008 to change my oil and I was told my driver tail light was not working. While in the car I can hear and feel how the mechanic was having trouble opening the light to replace the bulb and guess what the guy cracked my tail light, did not even put the screws back and when I went back there with the broken light they told me my light was already damaged when I came and they checked them but cannot see what happened to my light.
How do I know I can trust these reviews about Valvoline?
574,753 reviews on ConsumerAffairs are verified.
We require contact information to ensure our reviewers are real.
We use intelligent software that helps us maintain the integrity of reviews.
Our moderators read all reviews to verify quality and helpfulness.
For more information about reviews on ConsumerAffairs.com please visit our FAQ.

At Valvoline USA on May 18th I decided to go to your location on West Boylston Street in Worcester, MA for an Oil Change, something I have routinely done for the last 8 years. A few days later my Air Conditioner stopped working. I revisited the location and was offered a $150 A/C service which I did not have time to do anyways. After a busy couple days with work and other obligations my charging system light went on.
I took it to the mechanic the next day and after some diagnostic tests, they had to replace the alternator. It was discovered that it was absolutely soaked in oil due to a botched oil change. I contacted your customer service, sent pictures and invoices, and was told I would talk to a regional manager the next morning. The site manager called me and dismissively told me Valvoline did nothing wrong and that Nissan Muranos are known for bad alternators and 'I can google recall information on alternators if I liked.' My car has 60K miles on it so my googling actually uncovered that my alternator should last 100-150K miles.
After examining the A/C compressor and how it would not power on, it was also noticeably covered with oil along with the A/C clutch. I went back and forth with your Customer Service Department for the last week, as well as being told multiple times regional managers would contact me, only to be passed off and have to continually chase people down. I met with two Valvoline individuals this morning with my mechanic and was told I would be called later on by 2pm with a resolution but was never called. I then had to be the one reaching out to you once again.
I was then told that you concluded that although everything is covered in oil connected to that May 18th service, you ARE NOT responsible for all the damages and problems that have ensued. It was then generously suggested to me to google Murano problems with oil leaks and when I google, I can't help but find more issues with Valvoline than I can with vehicle. All I was seeking was compensatory damages for the mistakes they made. Their negligence in handling the matter as well as complete disregard for their responsibility of the observed facts is unimaginable.

I did not have a good experience at Valvoline (located just east to Noland & 40 Hwy, Independence, MO). I went in for a routine oil change for my car. No big deal. Right? Well, $200 and 4 days later it was a big deal. After changing my oil they started up the car and it started raining oil, (like a waterfall) from my car. Their tech stated that there was a problem in a part that they could not fix and because the oil was leaking so much I couldn't drive the car to a repair shop. So I called CarMax where I brought the car 6 years ago and had the car towed to them. CarMax stated that they "Found a leak coming from the oil filter adapter housing, which was loose. The housing also had an old filter seal stuck to the Housing. The seal was left on from previous repairs and the Housing was loose".
Now I don't know if Valvoline is capable of tighten the housing, but if there were 2 seals, and Valvoline was the last place to touch the oil filter it would seem to me that they should have seen the seal when changing the oil and should have taken the old seal off before putting on the new filter. I believe the WHOLE problem could have been avoided if Valvoline noticed the extra seal, removed the seal, replaced the new filter and sent me on my way. If there was a leak, in time I would have noticed the problem and had the needed repairs done.
The tow service and extra oil change should not have been necessary, if Valvoline had done the service correctly. Valvoline has agreed to reimburse me the charge for the oil change they performed, but they will not accept responsibility for the 2 seals or tow charge. The leak started with Valvoline, they should reimburse me for the unnecessary expenses that I incurred as a result.

My boyfriend recently got his oil changed at the Valvoline on Dolsen Ave. in Middletown, NY. After driving 2.5 miles down the road, his motor blew up. We called Valvoline corporate office and started a claim and the technicians from Middletown came out to look at the car the next day. They took pictures of the car and encouraged us to have the motor looked at by a full service garage. We took it to First Class in Middletown, NY and the report came back stating the motor blew up because it did not have enough oil in the car.
After giving this report to Valvoline, we were informed that Valvoline is not taking any responsibility. I am absolutely outraged by this lack of responsibility for the company's action, as well as the lack of respect this company has for their customers. As of now, we are in the process of taking this company to court. I am disgusted by this situation and I wanted to share my story so potential customers can be aware of the type of company they are deciding to use for an oil change.

My employee went into Valvoline in Mamaroneck NY for an oil change on 5/18/2016. He requested an oil change $39.99. When he was checking out the bill was $58.99. I made a phone call to this store and complained about the up charge and I was told that the vehicle requires a better oil according to the manufacturer (Not True). I checked the owners manual and it requires conventional oil. Second problem with Valvoline in Port Chester NY - my driver went in for an oil change with a 3-month-old car and was harassed 3 times that he needed new blades. I checked the blades. They do not streak or torn.

It was so bad. I have gone there a couple times to give it a change and both times was so bad. The people that work there was so rude and it took like 45 mins. Didn't seem like they were trained right or something. It needs to be closed! Done!!!

DO NOT patronize this place (Main St. - Norwalk, Ct. location), unless you like passing away your $ unnecessarily. Pulled into the place, and the first thing they do is put my car over the work area and pull the oil plug - BEFORE they even ask the service I 'require'! It was for an oil change, as I explained after I saw them start. I went inside to give them my info first, as I assumed SHOULD be customary! I told them, at that point, JUST the oil change! The guy says to me: 'for the $40, they CHECK certain other things'. THEN - the upcharge for synthetic oil (okay, I understand, it's more than conventional). $40 became $80; plus 2 'extra' quarts, +++.
They then changed the cabin filter and the air filter, without advising me; up-charge of another $60+; oil-pan plug - $3; and started checking all the fluid levels. At that point, I stopped them and again said: OIL CHANGE ONLY, and made them put back the 'old' filters. Simple oil change ended up costing me - with a $15 coupon that they honored - $90!! This place is DEFINITELY one of 'those' places that gives these type of service centers a bad name! SO devious in their m.o. of doing the work. I wouldn't visit this place again, unless they promised me my next 3 'oil changes only' for free.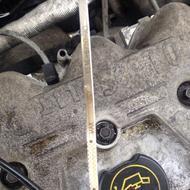 Changed my oil and the car never left the shop. They had to push it out to the parking. The oil stick showed 5 quarts oil overfill. District manager said that gasket blew and mixed with oil and it's my car broke on its own. He claims they didn't do anything wrong. Here we are no car. Great customer service. Where is the justice? Does anyone take responsibility anymore?

I visited Valvoline on Feb. 23rd, 2016. They were very friendly but were not attentive to details. They offered me upsells and made suggestions of things I should do next to my car such as transmission flush and things like that. Shortly after I got my oil changed. Within 2 days oil was all over my driveway. I decided to go back to Valvoline to have them make sure that there wasn't something loose or something. They told me I had a hose that was rotted, they said it was a oil line hose and they couldn't fix it but that my oil level was ok and I could check around to some mechanics in the area to get it fixed. Nobody else say a oil line leak but what they did find was the oil filter housing gasket was damaged and that where all the oil was leaking from.
So I made an appointment with the local Nissan service center to come in and have it fixed but unfortunately I never made it in because the night before my alternator which was covered in oil as well as everything else under my car went out because it was full of oil. My car stopped on me in the middle of the highway. I had 3 children in the car with me and it was late at night. I had to call a taxi to get home with all our belongings and get someone to tow my car the next day and a mechanic to fix the alternator which cost me 250 for the part and another 65 for the tow and $100 for the labor. So I called to put in a complaint because I don't feel it's right that I have to spend all this money on top of paying them $87 that went on the ground.
The store manager requested a conference call but he wanted to be defensive saying he watched a video of the oil change and he didn't see a problem. Of course not the problem, became present overnight and in my driveway he doesn't want to replace anything but said he would come to my house and fix it. I'm confused because they told me they don't fix oil leaks. So here I am out of over $600 and Valvoline is at fault.

My newly licensed car didn't show on computer. I was asked if plates went to my car. Tech said nothing showed for Vin #. I said it was this car's first visit here. Tech said, "No, it's not showing up on DMV records." Once he said that, supervisor gave him a dirty look, as if he should shut his mouth. They do not advertise being connected to DMV. The tech manually put me in system. I showed them my registration to prove myself. This company should not have the right to question customers and should advertise the undertones that they do.

On arrival I requested a semi-synthetic oil change for my 2004 Volvo v70. I also mentioned the type of oil change to the service Tech as well. They performed the usual maintenance and service recommendations as well as the oil change. When I received the bill it came out to be almost $80, almost double the amount of the requested service. The technician gave me the full synthetic oil change instead. He gave me $15 off which is still more than what I wanted to spend.
On my drive home, I noticed a rattling sound underneath my car. I noticed a few screws missing from the carriage shield. I also never received my emailed receipt (perhaps I misspelled. I'll give them that benefit). When I returned they apologized and replaced the screws and printed my receipt. I had a bad experience in the past and thought I would give them a second chance (pricing dishonesty, messy work, rags in engine compartment, etc.). Their friendliness and quick service falls short of attention to detail and honesty.

So I went to Valvoline about a month ago for a oil change and employee didn't put on my oil filter so I left, got home. I was home for about a hour. I was leaving my home to pick up my boyfriend from work and my car broke down. It made a loud noise, started smoking and shut off on the Rankin bridge. I got it towed back to my home, come to find out the oil leaked out while I was home -- I saw all the oil in the parking lot.
So I called Valvoline and they came a couple of day later after a day of putting in complaints and arguing with them. The manager Curtis and his boss came to see what was wrong with it, saw the oil filter was off and put it back on, put oil in it. 2 weeks after, the car did the same thing -- broke down again knocking noises coming from the engine. Called again, Curtis told me put oil in it and bring it in. I made it home and was going to take them the car in morning.
Next morning was taking them the car. The knocking noise was real loud now. I was drive the car, stalled at the light when you get off the Rankin bridge and started to drift back and I notice the car turned. I tried turning it back on. It started so I pulled over in Hawkings village. I called them, told them what happened and they said they couldn't do nothing right now only if I could get the car to them.
I tried starting the car, drive it, not even a block and it stalled and turned off. I used my last tow to my home because they said even if I get the car to them it's not a guarantee they can fix it. So I called them when I got home with the car -- no answer. Called this morning Curtis and his boss is coming to look at it but he said it's not guarantee. It's their fault but I think when they didn't put the oil filter on the first time they blown my engine or motor because the car didn't have oil in it.

Went here for the first time for an oil change and got my tires rotated on the spot. Not long after, my car made noises like it was falling apart. They had rotated my tires but did not align them. Ended up costing me $500+ to fixed.

I've taken my Edge here for the last 3 years for oil changes. Recently my car wouldn't start. I soon discovered that my battery was so corroded that it wouldn't even hold a charge. It was unreal. Very costly. Valvoline never once mentioned the need for a new battery or the fact that mine was in terrible shape. And I visited them every 4K miles for 3 years. They try to sell you everything imaginable. But don't mention something so vital?

Went to Valvoline in West Haven, CT on 10/22. Smell of coolant prominent. Had oil change and coolant flush. However, radiator was leaking, all fluid came out and by 24th replacing of radiator necessary. Surprised that they could not tell that the radiator was cracked the entire length of the bottom.

Went in for oil change. I opted out on all the extra services they were pushing (air filter, tire rotation, etc.). They drove vehicle to entrance for my pick up. I start car, put in drive, and nothing. I rev engine and after 5 seconds and car jerks forward. Same thing when I put in reverse. I get out of car and approach manager. He says all they did was change oil. Never approaches the technician who worked on car and drove to front door, who obviously experienced the same condition. Fortunately, I live 2 miles from location and managed to drive car home. I check transmission fluid dip stick and there is no reading!
I needed to add 5 quarts of fluid before getting a reading on dip stick! Needless to say I was furious. On my vehicle the tranny drain is located in close proximity to oil drain. I went back to Valvoline and approached the same manager I had dealt with. I asked him to make things right and at least pay for the tranny fluid they most certainly drained (approx. $40.00). He denied all wrongdoing. I asked him how he could explain the loss of 5 quarts of transmission fluid. He told me the car had burned it off! This explanation was preposterous and I let him know it. Beware of Valvoline. I have had my oil changed there regularly, and I have had other issues but nothing like this. They seem to change ownership/employees frequently and therein lies the problem. Needless to say I will never go back to Valvoline, and I encourage everyone else to do the same.

I went in for an oil change to Valvoline on NW Military in San Antonio on July 8, 2015. While they were emptying the oil, I could see oil was still coming out when the guy put the cap back on. So said something to the guy in charge, and he had him open it up again. I had to wait 20 minutes after that. I left, and the car started leaking oil all the time. I went back and they checked it, said the cap hadn't been tightened. Really? One job. I left, and the car continued to leak oil. I took it to another garage and they checked it out. Turns out that Valvoline hadn't put a gasket on there. They had two chances to make it right and didn't. So I had to pay another $28 to get a gasket put on. I'll never go back to Valvoline.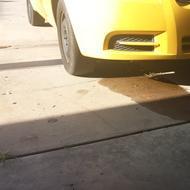 BEWARE OF OIL CHANGE HERE!! After being a longtime customer of many years, I have had my last oil change with this business. And the reason is after having a periodic oil change for my car, which I always have done, and brought it to one of their chain shops, as always, in this case, the one at Valvoline Instant Oil Change at 6020 S Orange Blossom Trail Orlando, FL 32809.
I was aghast to find my $62.00 new oil change spilled all over my driveway shortly after arriving home from there because the Valvoline Tech, who operated on my vehicle during the oil change, broke the oil chamber valve and cracked the oil pan during the oil change. Later my vehicle was disabled in need of immediate repair which they at Valvoline OBT refused to do. When I called there later they said "fix it somewhere for now and bring us the bill. We're closed for the day, we will see tomorrow what we can do." (It was late Sunday evening.)
So I went to the dealership where I purchased my vehicle since it was the only place still open, and they fixed it after towing it there 2 days later. I forwarded the bill to the shop manager on Wednesday, asking for reimbursement only to the new oil pan and new oil change and work done which was caused by their own incompetence, and he utterly refused to do anything at all. I am very disappointed and do not believe this is the way you do business. I have since contacted VIOC corporate, and reported them to the BBB which by the way, they ARE NOT a BBB accredited business!!

So I go to Valvoline because i think the pricing is reasonable and it's quick but I'm just not sure some of these guys really know what they're doing. One time I left and immediately after my car was making this annoying squeak/scratching sound for about a month. Even after I drove back the next day to see what it could possibly be, they told me that it couldn't possibly be because of something they did. Now I drive a lot and I get my oil changed very frequently, maybe once every 5 weeks. I go to the same Valvoline and El Toro in Orange county and I swear they have new people working there every time. I'm starting to lose trust in the company as a whole and maybe taking my business elsewhere.

Went in to the location @ 6704 S. Western Ave. Okc, OK...of course the guy tried to upsell products I didn't ask them to check on my car. I just wanted my oil changed. My car is less than a year old. my husband is a mechanic & did not have time to change my oil. I went to the location on Western and after dealing with very polite gentleman and declining all the upsell items, the guy gives me my total which he quoted me beforehand - $54 & some change. I gave him a $100.00 bill and lo and behold he shortchanged me. My change should have been around $45-$46 dollars. I was handed $36 & some change back & No receipt. I was side tracked by all the polite conversation & did realize my Error till I got home & counted my money.... Lesson learned & won't be going back there. I am not going to cry over the $10 that was stolen from me because I believe in a higher power and I also believe in Karma!!

Nightly on the overnight Red Eye Radio show, Valvoline advertises a sweepstakes and gives the website "valvolinetheonlyone.com" to enter. If you go to the website, there's absolutely no option whatsoever to enter the sweepstakes. I asked them on their Facebook what the deal was but they don't respond to consumers, yet they allow consumers to make posts. That's another complaint. They don't respond to consumers about various complaints, especially their oil change service.

I am an ex-employee that will come clean about the way that Valvoline Instant Oil Change actually works. I was employed with them for many years in the MN Market. They continue to drive for a $74.99 ticket which they call DOP (dollars over posted). So when you walk in there to see the basic oil change price be prepared for them to pressure you into spending more money. As far as the way they treat their employees is below par by far unless you're in their lil click of a group or in the Corporate Office. And God forbid that you fall into the glorified secretary they call an office manager. They promote people that don't deserve it by far. Especially mgrs that run the Medina location and the Cottage Grove Location. But they do know how to suck up to people.
The Area Mgrs drive around in their cars acting like they are working while almost every store is severely understaffed with the SCM is working 60 plus hours and only getting paid for 40. So at the point they are making $10/hr. They make promises to the poor hourly employees dangling a promotion in front of them. They will be nice to your face. Then backstab you 1 min later. I call it corporate politics. Don't forget that they can't keep an employee more than a yr due to people waking up and wanting to better their lives. And if you have a family, be prepared to lose out on a lot of moments. They say flexible schedules that is lie. I have read many complaints on how they denied liability for leaking drain plugs and said it was fixed. Chance are that they stripped out the pan and used a pan saver to fix it. It's a temporary fix. They always denied all claims even if they were in the fault of damaging your car. Stay away at all cost!

Carried my 08 Honda Civic into the store at 2645 Reidville Rd, Spartanburg, SC Fri. 7/31 for A/C srvc -- was told if it didn't work, they'd refund the fee excluding freon. The a/c was no cooler when I picked up the car. Carried it back on Sun, & the techs agreed that the air was no cooler & said manager was off & gave me her contact #. Called her (Stacy **) Mon. 8/3 & she was giving me all the reasons SHE felt didn't warrant a refund. She spoke with her Area Mgr & still no resolve. I asked for that person's contact # & she said that she couldn't give me that nor corporate's #. We are no better off than we were when we carried the car to them. We want Valvoline to make good on the promise made when I carried it in. I want a refund of $129.99 minus freon fee.

Stopped in to get my oil changed at the Belton location and they drained my Hydraulic fluid for the clutch. I confronted them and was told by their service manager that it would be hard to prove. I just had it in the dealership the day before and they checked my fluids. So it would of been different if they would of just admitted to it and paid to fix it. Very shady service.

I had my oil changed at Valvoline in June and a few weeks later (I'm a college student and live on campus so I rarely have to drive anywhere) I noticed a knocking sound when I was on my way to a coffee shop. I couldn't pull over right away so I tried to make it to a gas station but my car died at the stop light. It was a busy intersection and luckily my car started when I turned it off and then back on again. I made it to a gas station and checked the oil -- the dipstick was completely dry. I added a quart of oil, checked again, and nothing. Added another quart, checked the dipstick, still nothing. Added a 3rd quart, checked again, and there was finally enough to show up on the dipstick so I drove one block to the coffee shop I was heading to.
A few hours later, I checked the oil and the dipstick was dry again. I walked to the gas station and bought a few quarts of oil so I could make it home, and then make it to Valvoline when they opened the next morning. When I moved my car forward, I got out to see if there was oil on the ground and sure enough, all the oil I added had leaked right away.
I drive a 2009 Pontiac G3 (66,000 miles) and have NEVER had a problem with the oil leaking. When I went to Valvoline the next day, I had to add more oil before leaving, and they said the oil leak was due to a "plug problem" but did not specify what that meant. I know nothing about cars so I didn't think to ask what they meant by that, and they "changed" my oil for free (it's not really an oil change if there's no oil to drain) and "replaced" the plug. Unfortunately, my dad was in Canada fishing and not able to use his cell phone so I didn't think to ask for any paperwork or details regarding the work they did to "fix" the problem.
I am a poor college student so I'm pretty much ** out of luck if there is any damage. But like I said, I rarely drive. So far my car seems ok except now the engine light is on but I can't afford to have someone else look at it. After reading these reviews I'm really worried that they damaged my car, then covered their asses temporarily without documenting anything. Any suggestions you guys can offer would be greatly appreciated.

Valvoline Oil Oak Grove Ky - Why is it ok now for a manager to be fired because an employee was continually being to do his job? Oh did I forget to mention that the manager is white and the employee black? The employee put his notice in to quit and then told corporate that he was being treated like a slave. Now did management speak to the other employees, either white or black... no. Did the management speak to the manager being accuse of this... no. I guess I also forgot to mention that the employee quitting told the company that if the manager was not fired, he would file a civil rights lawsuit against them. So what did this outstanding company do to its manager? Well they of course sat the manager down and said "you're fired." Not what happened? Did you do this? Nothing. Stay away from a company that has no concerns for their employees, only their pocket book!