Consumer Complaints & Reviews

NTB Wisteria Dr, Germantown - (301) 515-1734 - Open today 7:30 AM 8:00 PM. NTB held my car for a week and did not repair the problem until I got rude and aggressive. After, the conversation with manager about taking a long time to fix the car. I paid for man labor only. Well, I am trying to replace my brakes and I have a lock nut on each tire. My car did not have lock nuts before I want to NTB. I feel NTB employees put the lock nuts as a practical joke because I refused to pay for full services. I hope this note will help someone who believe in great service.

The employees lie about trying to sell their products and services, but they never done properly, rip-off/overcharge that you do not even expect the price. Employees are very rude, lack of education and lack of mechanic knowledge/experience. Lower self-esteem. Unprofessional. Dishonest. They are sadist and psychopath! The worst attitude and worst manner. Wasting time. Just told them I wouldn't never come back. My friend also had a similar problem with an NTB just down the road in which her dead battery wasn't even replaced! We are NOT recommended our friends and family to go to NTB!

I bought my tires here a couple of weeks ago at the Conyers-Iris Drive location. I was impressed with their kindness and acting like they REALLY cared about your car. The overall maintenance, tips on preventive maintenance were extremely helpful and the recommendations that needed to be eventually fixed or fixed right away... really help me keep tabs on the condition of my car and they were very very concerned about making sure that I didn't do any damage to my car. They were really concerned about my safety on the road. The manager at this store exceeded my expectations in my overall experience and to top it off he made ya feel at home for the time it took to fix my car. Great Job!!!

Do NOT take your car for repair to NTB Johns Creek! Ruined my car with damage over $2000.00 due to trying to remove my fan clutch without proper equipment. Currently filing court papers. Manager is dishonest, with no ethics.

I went to NTB located in 301 Bay Area Blvd, Webster, TX 77598 in 07/11/2016 because my tire pressure light is on. After checking the car, the manager told me that they can patch the tire. In addition, the valve cover gasket of my car should be replaced. I do not have time that day so I just let them to fix the tire's problem and also do the standard oil change. One hour later, I paid the tire patch and oil change then went home. However, the light lit up again the next day. I thought maybe the pressure is too high or the pressures are unbalanced for the four tires after the technician's inflation, so I tried to measure and inflate the tire myself. All my efforts did not work indeed, so I had to go to the NTB store again in 07/14. I am available that day so I also let them to replace the valve cover gasket.
Then the worst thing happens. The technician is honest. He helped me to check all the tires and cannot find any patch! It means that they did nothing for my tires in the first time but charged me money for the tire patch. Moreover, they cannot find the reason of the light on. The technician just adjusted each tire to be 30 psi. And they told me to come back again when the light lit up. I am very disappointed with their service and very angry about their lying. Since they lied to me the first time, I doubt that the valve cover gasket replacement is needed. If I could choose again, I will go to other stores for a new inspection.
Obviously, the light lit up again the next day. And the steering wheel shook heavily because they did not balance the tires after finding the tire patch. So I went back in 07/15. The manager measured all the four tires. The pressure is good. So he just inflated the spare tire and said the spare tire also incurred the light on. The technician balanced the front tires for me. Then, I had nothing to say but waited another day.
In 07/17, the light lit up again and the steering wheel also shook. I went back the fourth time. The manager said they can do nothing because the pressure sensor is in the ABS system. He advised me to go to the Toyota dealer. I said "The steering wheel shook. Maybe you need to balance the rear tires for me at least." He said they don't have time and let me to come back tomorrow.
I am not sure that the steering wheel shaking problem is incurred by the unbalance rear tires. I am not an expert. What I understand is that all my tires are good, and my car can be drove smoothly before I went to NTB. I paid money without any problem fixed and incurred new problems. Anyway, I will not go back to NTB again and let them work on the car anymore. I don't know if NTB cares about the complaint. I shared my experience in NTB and let you know their horrible service. Maybe not all the stores, but the store I went to. If you need the receipts, I can give you the copy of course.
How do I know I can trust these reviews about NTB Tires?
574,312 reviews on ConsumerAffairs are verified.
We require contact information to ensure our reviewers are real.
We use intelligent software that helps us maintain the integrity of reviews.
Our moderators read all reviews to verify quality and helpfulness.
For more information about reviews on ConsumerAffairs.com please visit our FAQ.

NTB Buford Hwy 20 Buford GA, When I had my tires replaced at this location somehow they installed my new tires on a set of totally trashed set of rims. I know that these aren't the rims that I brought them originally because one of mine had bad damage to the outside edge where I drove 1 mile back home with a blown out tire and that damage is no longer exist, plus I lost 2 of my center caps years ago and now I have all 4 again. Also three of the rims are completely destroyed. The only good one is on the left front where I look when exiting my truck.
When I brought this matter to NTB the service manager told me I was a lying, crooked customer just wanting something for free. Then the store manager was very rude and said that he was not going to do anything for me, to take it up with corporate. These guys at this NTB IN Buford GA. are very bad people. Please think twice before doing business at this location. Hopefully the district manager will resolve this horrible treatment by the staff at NTB Buford GA. Look at the nice shiny silver wheel that put on my left front drivers side compared to the other three wheels that have been destroyed by another customer. Notice the dark tire machine marks and they have lost all of their clearcoat with the bad discoloration.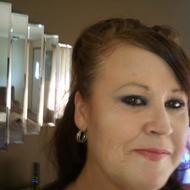 Tires purchased. 4 tires. I had been going there few years. Spent at least $5,000.00 a year with my vehicles friends truck Christmas winter tires 4 vehicles work on trailblazer even purchased huge train track gift with all extra referrals. I had a tire go flat 5 days later. I called - told "bring it there." I'm single and disabled. Spent $2,000.00 the week before for tires on two cars. I was told "too busy - winter snowing. Don't have time to come to you." Well after speaking with manager I was told "not sure even if we carry another tire same size." I told them after what I spent I will expect them to come due to I called at 8.00 am. It was done before day over tire changed. I get a call - I owe a bill for them coming to change tire. Came here, aired tire, took to shop.
Here is my immediate complaint. I have had vehicle do not use alto but after they replaced tire things quit working - didn't even believe it was due to my tire. I will be heading to Mason City store to take tires I bought for Josh the manager I spoke with before. Due to health reason I was not able to get there. The tire replaced on my trailblazer was a tire 2 sizes larger. To date until I realized why my 4 wheel drive never worked my vehicle made loud noise and seemed like it tilted up when I turned to sharp. The items I had replaced fixed all were due to what finally Chev dealer after all issues done replaced I was asked to come in to shop - they wanted to show me something. I arrived three managers had it up on hoist - showing me why I was having to replace everything on driver's side - everything to do with 4 wheel drive nice - all that hold tire and worn side of tire also need drivers side replaced.
I had been driving a very serious dangerous vehicle with grandchildren cost of damage caused by your place using a bad tire. I spent 980.00 on all tires for my vehicle. Told "not sure if we can fix bad new tire." I just bought so you store workers put on a tire twice as big as all 3. Let me place myself and children family every person in my vehicle as we drove on interstate highway with a tire 6 inches taller wider to cause damage due to uneven unbalanced shop cost all damage cost to purchase correct size. Chev gave me all damage repairs stored caused by putting a tire that is so big 4 wheel drive could go in due to tire. I will request ASAP full cost due to your repair stating. No tire same size but you put new tire on even knowing my dog would of seem tire so huge. All the damage and cost repair purchase of tire to match cost I paid for your tires. I will follow up Monday after I go take in tires to Mason Store.
I will first state I am not accepting anything but what I ask. I will follow up with Iowa attorney general consumer complaint attorney. I will be faxing this also Better Business Bureau, last every site I can post this. I will also on Facebook, Youtube, Twitter if Josh does not immediately take care of. I want no one at this business to do anything to my vehicle. I have been told I have to do this to prevent someone to be killed loss of control due to I was a woman who you got fooled by tire put on until I was shown now tires side by side 7 inches taller both on front end. Liability is going to be reimbursed not more than 7 days. I pray we do not have to proceed having attorney general proceed handling forcing action - I can tell them you resolved my complaint ASAP.
Updated 8/14/2016 - I have my complaint and experience posted on this site about this company. To this present day I have not heard any response from anyone within company. Mason City Iowa was store I had my damage done from after they put new tires on. I must again ask to please post this response also. I have for last few hours been reading all the customers who all had similar experiences. Each and everyone basically states same experience or damages done to vehicles after bringing their vehicle to company. I am asking what can be done asap to stop this company from damaging or perhaps killing someone regarding tires or brakes or tires blowing out after 5 days.
I thought damage and money it cost me to repair my Trailblazer from getting new tires to 1500.00 almost 2,000.00 to repair putting on two different tires on the front of Trailblazer almost 6 sizes different on each side. Please anyone let's all get together to file a class action lawsuit or everyone please file a complaint immediately with your attorney general consumer complaint form. This is the only way we who have already suffered damage and loss from this company just looking at our vehicle to amount every thought they had to pay to get vehicle I know in Iowa. The estimate cannot be over $200.00 more than their estimated cost without owner's consent. Please let pull together to save others from loss of money but to stop possible death from parts coming off while driving with our families and our children. Thank you.

First of all my address is wrong in the system. They gave me some address and I told them to fix it and never did. I took my BMW for oil change and tire rotation 6/20 and picked up on 21st. On my way back within 1 mile, all the lights lit up (brake, transmission, air pressure, check engine etc.) Tire pressure was not matching, there was a big difference in the gauge pressures. I left my Mercedez for oil change and tire rotation when I picked up this one. When I went back to pick up my Mercedez, I told the manager about the problem in BMW. He was very rude and refused to check it out and stated that he will check when he has time. I left the car there and went with my Benz.
When I went back in the evening he threw the key to me and said to take it somewhere else. He never checked my car. My Benz also had the air light lit up when I picked up after the servicing. The gauge pressures were different for all 4 tires. You have very unprofessional employees at your Brent wood, TN location. Last year I went there to get quote for changing all 4 tires for these 2 vehicles and their response was not encouraging. I went to next door Discount tire and got it changed. Their customer service is excellent. I don't want to go back there or any other NTB locations after the way the manager treated me there. He refused to use my coupon also.

I'm writing this complaint because of horrible service at this location 10801 W Florissant Ave, Saint Louis, MO 63136. Purchased 4 tires with wheel alignment. At time of purchase was told I needed part and that I could purchase the tires but they could not do the alignment unless I paid them to repair the part. I said "oh no I'll get the part replace". They said "ok, but you still need to pay for alignment or you can't get the special we're offering". I was told just bring car back within a year after part replaced and the alignment would be covered. This was cool. Until the appointment.
So one week later after getting tires replaced I call to make an appointment. This was on a Sunday. I was told this was not a good day, they were pretty much booked. So I explained to the tech taking the appointment I could come in on my lunch if that would work during the week. The tech said "sure come Tuesday 11:30 and we'll get you taken care of". Now this is the tech talking to me. So on Tuesday I leave work 11 am to make sure I'm there on time. Arrive at NTB at 11:20 am, speak with the guy and everything is seeming ok. Until 12:35 pm I look out front and my car is still sitting outside.
I speak to person at counter and ask why is my car still sitting out front. He goes to the back and a person goes out and get the car. But no work starts on vehicle, then all kinds of other issues pop up like I need lugs and a Stem is now bad. I believe all this occurred because I called them out on letting my vehicle sit outside until 12:35. Needless to say I was there until 3:15 pm just for tire alignment. This was horrible experience I would wish on anyone. It sucks I have purchased a lifetime of the tire service from these guys. I don't like NTB tires. Would not recommend to anyone.

I purchased 4 new Cooper tires 5 days ago with a tire road hazard warranty, balance for the life of the tire, flat repairs for the life of the tire, tire rotations for the life of the tire and a one year front end alignment. I purchased the complete tire package. I had a slow tire registering on my dash on the fifth day. The TPMS said my left front tire had 16 lbs of air in it. I headed back to NTB and watched while they checked my tire pressure in the front left tire. It had 38 lbs of air in it and my right rear had the 16 lbs in it. This told me the NTB tech did not reprogram my TPMS on my vehicle. It made me wonder how many times the techs don't reprogram the TPMS when you purchase a new set of tires.
Well, my tire had a screw in the sidewall so the tire had to be replaced no charge. The problem was the tire was five days old and they charged me. $7.00 mount & install, One time tire balance $9.99, Balancing for the life of the tire $8.00 and Road Hazard warranty again for one tire $23.40. Total $55.37. I asked to talk to the store manager Will to explain to me why the extra charges. He told me that's what everyone one does. I called Discount Tire from NTB. Discount Tire they told me being that the tire was purchased less than a week ago he would waive the extra fees. The guy I talked to wasn't the store manager either. Maybe that's one reason that Discount Tire believes in taking care of their customers. I asked him to call his area manager, Will said no. I asked for the area manager's name and cell number. I have left the area manager two messages already. One yesterday and another message today.
I figured Will the store manager had already called his area manager and killed him returning my call. You would figure the like to keep me as a customer. I owe three vehicles, RV, horse trailer, boat and a tractor all of which has four tires on each of them. I quit doing business when NTB was NTW because of their poor customer service. NTB will always tell you it's going be a two hour wait and their shop might only have two cars in it with techs walking around doing nothing. I'm not giving up on this because of the principle. I'm calling Dominic for a third time, I also filed a complaint with customer service yesterday and they said they would have someone call me back. They haven't called me back either. It must be a NTB policy not to call customers back that have complaints...

I brought my Hyundai in today with a coupon for a 19.99 oil change and tire rotation and I needed high mileage oil so instead of charging a difference they charged me 35.00 more for the high mileage oil. That is pretty sorry. I will be sure to share this on every site that I can find. I could have went to Jiffy Lube and got better service at half the price without a coupon.

I took my car to the NTB located on the East-West Connector in Austell Georgia to have my battery replaced. I spoke with the manager and informed him that I had been told by Walmart that my battery replacement would require the replacement of a clamp on one of my battery cables. The manager at NTB informed me that his mechanics did not see a problem with the clamp and proceeded to tell me the price of the battery replacement. However, when he quoted the cost, he did not explain the warranty of the battery, replacement, or pro-rating agreement. I had to ask. Once he explained the very limited warranty and replacement policy, I mentioned that his work quote greatly exceeded the previous place I'd gone to and the warranty was more limited.
At that, he stated to me that he needed to hurry up and get me out of there. To that statement, I asked if he were indeed speaking to me and that he could simply get my car keys because he would not get my business. At that time, several of his mechanics began holding him and telling me that he was only playing. I stated again for them to return my keys. They drove my car back out to the parking lot and did not acknowledge me. I drove away. I took my car to a third establishment and they confirmed for me that the clamp indeed needed to be replaced as Walmart had indicated. So, the employees at NTB were dishonest; and the manager's behavior was deplorable to say the least. Nothing would cause me to take my car to NTB ever again.

When communicating with management to set up appointment, parts and information from other technicians, I am highly dissatisfied. The communication between one Manager to the other was not conveyed when it was time to get my vehicle services. I had to explain everything that was supposed to be conveyed to another Manager verbally. When I asked the one manager why wasn't this communicated, the manager's response about the other manager was, "he forgets to write things down and communicate important information to others". This is highly unacceptable when dealing with customer service.

The power steering on my 2003 Honda Civic went out a few months ago. I always get repairs at the dealer, but I was too scared to drive it there with the steering out. I went to NTB in downtown Houston since it was closest to my work. They told me my rack and pinion was leaking and needed to be replaced to the tune of $1,500. I was hesitant about doing actual car repair with a tire and battery shop, but decided to go ahead. What a mistake.
A week after the repair, my steering went out again. I brought it back and they said it looked fine. They replaced the fluid and said it must have been an air bubble in the hose. I went on my way. A week later, my steering went out again. This time as I was pulling onto a busy road, it's a miracle I wasn't hit. I brought it back. The third time they said they would replace the fluid pump and the rack and pin and didn't charge me for the labor or the pump.
I started thinking that I never needed a rack and pin to begin with, that it was always just the pump which would have been a MUCH cheaper repair. All seemed well for the past three months. Then guess what? A week ago my car starts wailing when I turn sharply. It was the same sound as before. I get it to my dealer (the only people I trust at this point) and the rack and pin was severely leaking which caused the pump to malfunction. Both pieces needed to be replaced.
Faced with the option of taking it back to NTB (not an option) or pay $2,000 I decided to trade it in and get a new car. My Honda had at least two more years on it. There was nothing else wrong with the engine. Not only did NTB's work put my life at risk, but I ended up losing my car two years before I planned. I gave the manager a courtesy call before posting this review and hoped they would refund my money. He said he'd call me back but I haven't heard from him. Please take your business elsewhere. This company cannot be trusted.

I had my oil changed, tires rotated. I got a call from them I was 5 min away. They said my alignment was real bad. I got there and said "how long will it take". He said "it's done." In 5 minutes? It was already on the rack? What? No way. SO I guess I got ripped off on that? No way to tell except common sense says you can't adjust 4 wheels in five minutes especially if they were real bad. SO I got home and the car is dripping oil. Never before. I called and he said maybe something is broken under there. What? Anyway I changed the oil and rotated tires this time. The lug nuts were loose on front wheels. There was no freaking washer on the oil plug. The manager Frank was covering all this up the whole time. This is a ** location!!! They have offered me no answer and I have been real nice to them. Beware of Frank and Canton GA NTB...

During buying process of 4 new tires, was hit with additional mounting fees after given total price. Was only customer in store during the 2 hours taken to complete job. Before tire work started, after 1 hour 15 minutes was notified my trans fluid, brake fluid, engine oil and filter, coolant, power steering fluid, transfer case fluid, differential fluids (front and rear), front and rear brakes all needed changing. Completely false information. Not what I was there for and NOT notified these tests would be performed until completed.
Informed manager to get with the project and complete the tire change asap. Purchase included lifetime rotate and balance. Totaling 11 attempts in 4 states while travelling including 2 Houston stores, was NEVER ABLE TO HAVE ROTATION AND BALANCE PERFORMED THAT I PAID FOR. Was given different excuses but main one was "too busy to get to today -- come back in a couple of days." 4 of the stores making this statement had no current customers in store. When brought this to their attention, stated appointments were in place. Such a bunch of lies and deception as this attitude obviously comes from a corporate level. Do not give your hard earned money to these communist Nazis.

NTB - National Tire & Battery, 460 US-79, Hutto, TX 78634. I truly wish that I could let everyone know about our experience without giving them any stars. The only thing worse than the service they performed on our car was the customer service they provided afterwards. The nightmare that I am still living today after they performed careless work a month ago. At the end of April 2016 we got the back driver's side tire patched. One week later the front drivers wheel CAME OFF while we were driving! The tires have locking lug nuts that only we and the mechanics have access to. Luckily no one got hurt or this would be a completely different story. This experience would have manifested into a news article about a woman euthanizing these negligent poor excuses for human beings nonetheless mechanics.
Why was there a problem with the front wheel when the work was performed on the back one? WE'D LIKE TO KNOW THAT AS WELL! We called them after the wheel came off and made the expectation very clear that they were going to take care of the damages sustained and that we were placing the blame on them, rightfully so. The manager, ** said that he would. After determining that they were "not at fault" and were not able to reach us because we were at work, they performed the work anyway without authorization. The bill came to 600-700 dollars, 400 of which was already completed. I immediately escalated this to their corporate office dba "Tire Kingdom". Sorry consumers, this corporation is not here to help you. Their contact center is literally only there to notate your experience and it is dependent on you calling back in with your own updates. What do they actually do with this information? Not much.
They did however forward the complaint to the district manager. The district manager, ** contacted me and assured me that he watched the video recording and they never touched the front wheel. He stated that although they weren't at fault, they were willing to take care of the work that had been done so far. We still needed to buy a new wheel, mind you. I asked to view the video tape. This is when he changed his tone completely. He then started to say that right now we are in a "gray" area where they were not at fault but were still willing to help us out. If we maintained that they were at fault, they would not help and we would need to submit a claim to their third party insurance company, Sedgwick insurance. (Consumers have reported instances where the insurance adjuster only inspected the claim visually and made their decision based on that alone, this makes sense why they fixed the damage without authorization).
He stated that if we decided to go that route, nothing would be covered as a "courtesy". I know this game, so I played it too. I asked if I were to allow them to cover the cost, would this be considered a "settlement". They stated that it does not constitute as a settlement as they were not admitting fault. So to get us back on the road as fast as I could and to just forget this nightmare, I said "Fine. I'll get the wheel and have it put on somewhere else." No way, they will touch any of our cars again. We go to pick up the car. The battery is dead. WOW. WHY IS THE BATTERY DEAD? HOW USELESS ARE YOU? Why am I so angry and why do I maintain that they are at fault? Why would any corporation utilize video cameras in their work spaces and not use them to show the consumer, "Look, see? We didn't do anything so pay your bill!" Why would they pay for the work and why were they so quick to fix it even without authorization or deposit?
It makes no sense and a very clear red flag. I found out where they ordered the wheel from and called them myself. They ordered a refurbished OEM wheel for our car from Hubcab Annie in Austin. (Which they put on the bill as "new"). I told the representative my story and let her know that they should just plan on charging NTB the restocking fee. I would have bought it from them but I found it for half the price somewhere else and shipped to me in three days for free. Three days later, I call Discount Tire at 13000 N. Interstate Hwy. 35 Bldg. 7 Austin, TX to ask them how much it would be to mount and balance a tire on the wheel. **, the manager was friendly and asked me why I needed just one and started to make conversation. I told him my story and he told me that he would do it for free because we've been through enough. If only we knew about this location's caliber of service before all of this happened.
At this point, we had accepted the fact that we would never see justice about what happened. The cost of a lawyer would be much more than the cost to be recouped in small claims court. Fast forward three weeks, 6/3/16, the tire that THEY WERE SUPPOSED TO WORK ON IS FLAT. This whole time, the issue was with the front tire coming off when they were only to patch up the back tire and now the work that they do own up to performing is showing to be negligent as well. I lost it. I contacted the call center again and requested this to be escalated to someone else besides **. They ask me to call a different number, the consumer affairs department. The agent on the line asks me for the resolution that I would like to see and I let her know that I want to see the video and now we need a tire because apparently the patch was applied improperly and it is now cracked and irreparable. Another leader calls me, something **.
Don't know what his first name is – don't care. He again assures me that he has also seen the video and that they were not at fault. OK LET ME SEE IT. He states that he was unsure if I would be able to but his "AP guy" could send me screenshots or short clips. As long as it includes the time that the car came into the bay until it left, I don't care what it is. He also stated that the AP guy may be able to meet with me and allow me to view it on a laptop. **: "But I'm not sure, so I don't want to say that we can do that for sure." He then states that they would refund us the cost of a new tire. He concludes by stating that he would text me his email for me to submit the invoice and that he would let me know about the video after he spoke with his AP person.
Three hours later, still no text (by the way, contacts with both ** and ** were over personal cellphone which means anything they say is not recorded – extremely shady and unprofessional; this company might as well be a pile of feces) I send a very diplomatic "Looking forward to hearing from you or your colleague." One hour later, he sends this message "No problem! I spoke with our AP department and we are going to reopen the issue with our claims department. They will be the only ones that can get you what your (you're, idiot) looking for. They will be contacting you or your sister directly. My (again, idiot) email is **." I have sent four follow up messages since then. No answer, no courtesy call, nothing. Who is supposed to follow up with me? What is wrong with this company?! I guess I need to call their contact center each time so that they can get their leaders to take care of their duties???
So here we are. A tire that was patched that is now flat three weeks later. A tire/wheel that was "never touched" came off as we were driving and caused damage to the wheel and studs causing 600-700 dollars' worth of damage, not to mention the damage on the body around that wheel. A video that would absolve the company from fault that we're not allowed to view. They are betting that we won't pursue them in small claims and to be honest I wasn't going to, it just wasn't worth it. I just wanted to let it go but now, I don't care how much it costs, I've got money to burn since I can't burn something else.

I have been in there with 2 different cars months apart just for an oil change and both times they wrote up these ridiculous estimates for leaking parts. The cars were under warranty, I got 3 more mechanics at 3 different shops to look the car over, didn't mention it was under warranty. None were the dealer because I know they would not want to fix a warranty issue, so I went elsewhere just to see. The other shops showed me no leaks. NTB didn't even offer and each time nothing was leaking. Their estimates were 2000 and 1300.

I took my car in for new rear tires. Before I took it in my car was driving great and had absolutely no issues besides the balding rear tires. All they were supposed to do is put on rear tires, balance, and do alignment. Immediately afterwards I notice an odd sound coming from the rear. Sounds like a tires is low pressure, not on all the way, something off. Plus when I take curves such as exit/on ramps to the highway, the traction control comes on and the car is very unstable despite low speed.
I took my car back in within a week to have it looked at, giving them the benefit of doubt. They claim my rear bearings are worn out and need to be replaced, costing $1000. My car mileage is not high enough for them to be worn out that much and it had absolutely none of these symptoms before I took it in. Taking it to my trusted mechanic hoping he can find what in the world they did and hopefully fix it. I'll update once I do. Their prices are uncompetitive and their mechanics suck, do NOT go there to have your car worked on. Pity that they bought Tire Kingdom because they used to do a good job.

This place is HORRIBLE!! I have given it multiple tries hoping that the bad service was just a fluke (I try to be as understanding as possible). The first time, I had a coupon for an oil change and stopped by for a change before work. Since I had three hours before I had to leave for work, I really figured I would be in the clear. When I first got there, I was told that there was one person in front of me, and then it would be my turn. I said that was fine...and an hour later I went up and checked on my car, they said they were about to pull my car in for service. 2 hours later they said they were pulling in my car. 3 hours later they said they were still working on my car! I didn't get my car until 3 hours and 45 minutes later! I felt like my car was kidnapped and there was nothing I could do to get it back! I was never told to expect to wait that long, and was late to work.
My maintenance minder on my car suggested a multitude of checks to perform (check hoses, fluids, brakes, parking brake adjustment, etc). I (foolishly) decided to give NTB another chance hoping that maybe they were just having a rough day. This time I had a sexist salesperson that talked to me like I was an idiot. I went in there with my owner's manual and asked for an estimate for completing all the required checks. He argued with me for a good 15 minutes about how my owner's manual is wrong, and he knows what is best for my car. We finally agreed on a simple oil change and they would check a few of the things I needed checked, and I would get the rest done elsewhere. An hour later, he lets me know what the estimate would be to fix my car. $210 for front brakes, $230 for back brakes, $90 for brake fluid exchange, and $210 to change spark plugs.
I'm not sure if he thought I was some sort of idiot, if he thought I didn't know anything about cars because I was female, or if NTB just has ridiculously high prices and take advantage of their customers. Needless to say I left, while the salesperson continued to belittle me, and tried to make it sound like my car wasn't going to make it off the parking lot unless I dropped $820 on the spot. Called an old friend of mine that could do all that for between $100-$150 (he would charge about $200 in his shop). AVOID NTB like the PLAGUE! Horrible service (sexist, rude), horrible wait times, and OUTRAGEOUSLY overpriced (over 4 TIMES higher than competition). I assume NTB's business model is just to fool people into paying for overpriced services and take advantage of people that don't know any better. Again, DO NOT GO HERE!

My 82 year old mother went in for a simple oil change with no symptoms that anything was wrong with her 3 year old Lexus. She walked out after paying these THIEVES $452 dollars. She was having no trouble with her battery, but these THIEVES told her she needed a new one so she got one. Then these THIEVES suckered her into a Power Steering Fluid Exchange - $89.99 for the exchange, $39.99 for some sort of "Power Steering Kit", and $50 for the labor.
Then they told her she needed to balance her tires for $50. After that these THIEVES convinced her she needed a Fuel System Tune-up for $109.99 which included a 3-part fuel kit for 22.50, Fuel Saver Tune up Labor for 87.49. So this simple $20 oil change ended up costing her $452. I do not know how these guys sleep at night taking advantage of the elderly like this!!! This location is at 2651 Lewisville-Clemmons Road Clemmons, NC 27012. PLEASE SPREAD THE WORD TO EVERYONE YOU KNOW AS TO HOW THESE THIEVES OPERATE.

I went to NTB with a coupon for an oil change & tire rotation at a reasonable fee of $19.99. While they were servicing my vehicle the employee at the front desk informed me they couldn't rotate my tires because they were manufactured in 2010. Which exceeds their 5 year old limit policy. My Honda is a 2011 with barely over 24,000 miles with the original tires. Therefore, it defies sound reason and common logic the tires are too old to rotate. Obviously, just a transparent ploy to lure people in... then short change them with disreputable business ethics.
Furthermore, another customer's tires were rotated but not balanced. Perhaps she had to pay more, but rotating and balancing tires are standard practice everywhere I've been. There were three (3) clients waiting for the completion of the same service. I was there one (1) hour and 20 minutes minimum. There were others still who arrived before me still waiting for their oil changes & tire rotation when I left the place. Absolutely!... The worst oil change experience since I received my driver's license in 1957. Avoid this outfit like the plague!

One of my rear tires developed a bump on the sidewall. Tires have less than 18,000 miles of a 50K warranty. They refused warranty because they said that the tire was bumped even as it has no marks or signs of it. They refused to even prorate the difference on the mileage. NTB lost my business and family business forever.

Had damage to my van there and they told me there's nothing they can do. Only way they will do anything is if I can prove they did.

I used their $20 coupon for an oil change and tire rotation. I waited two hours and seen them ratcheting one of the wheels lug nuts and assumed they rotated the tires. When I got home, I noticed that the tires were all in the same positions! THEY JUST LOOSENED AND TIGHTENED ALL OF THE LUG NUTS!!! On a hunch, I then checked the oil filter and sure enough, it was the same one I installed that was marked by me during the last oil change. The oil looked dirty too. The Oak Lawn, Illinois location has many negative reviews on Yelp and other sites. Steer clear of these con-men!

I needed brakes and possibly rotors for my vehicle. I was given a quote of ~$1,000.00 at NTB! I politely told the guy I couldn't pay that and to put my brakes and wheels back on my car. He then tried to get me to open a charge account in order to get the work done. I told him absolutely not! I left and took my vehicle to a small private garage owned by a master mechanic with very good recommendations. I was told that everything I needed would only run me $340 out the door! I was thoroughly disgusted with the NTB quote. I felt like they tried to take advantage of me and if I was naive, they would have succeeded. DON'T go to NTB, they will rip you off!

I recently purchased a tire from NTB in Bloomingdale, IL. Two weeks after, I had to go back because my brand new tire is losing air. First, when I went in the store to talk to the man at the desk, he was typing on the computer and told me and this other woman that he'd be with us in a few minutes. In the meantime, another man came out and I talked to him while the other was still on the computer. I told him the problem and he said I'd have to make an appointment, so I made one for 5:00. I came back at that time and another said they were running behind and they probably wouldn't get to my car for 2 hours.
I didn't mind waiting when they put the new tire on but I feel they should have taken care of this problem as soon as I came back. No offense to the other customers waiting but when you have to come back only 2 weeks after you buy the tire and they act like you're an inconvenience, then something's wrong. I should have listened to the complaints I read about this place.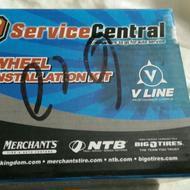 Local shop is fine. I didn't have the correct lug nuts to install new wheels/snow tires in November 2015, but they happened to have a box of the correct lug nuts left to perform installation (the lug nuts set, aka "wheel installation kit" was an NTB "exclusive" brand. I was also told at that time that those items are being discontinued - lug nuts came with a spline key to install/remove). I cracked the spline key recently while removing the snow tires/wheels, and needed a replacement to swap the rest of the wheels/tires. Being a discontinued item, local shops did not have it, and suggested checking the website. I tried Advance Auto, but their key didn't match. I contacted NTB/TBC, requesting either instructions on how I can order the spline key, or suggestions on a compatible 3rd party key.
In the end, I was dumbfounded and disgusted. The final response was "we do not manufacture any auto parts. This would not be exclusive to our company or any of its subsidiary company. The wheel installation kit is what we call our Installation Package which is the mount/install and balancing of the tire when it is installed on your rim. We did not provide the spline key for you. The spline key comes with your vehicle's spare tire".

I bought 2 batteries on 6 month interest. They made the ticket as two separate purchases only one battery as 6 months no interest - had to wait over 30 minutes to talk to service mgt. Never again.

My son purchased 4 new Cooper tires for his car two months ago. When he purchased them he was told he needed new brakes and given a quote. He had new brakes put on the year before. The car also passed state inspection with his brakes. They try to rip off the customers. Additionally, one of the four tires "grew" a bulge and he had to take back. They told him he would have to pay 68 dollars for a new tire that wasn't even two months old (because of mileage). He drives less than 500 miles a month! Really?! They should not be in business and allowed to rip customers off. One star rating is too high but there was no other option.