Goodyear Auto Service Center
Consumer Complaints and Reviews

I came in at 7:30 am on 3/31/17 for oil change and tire rotation. The manager told me they would work on it until their 8 am appointment showed then they would have to switch to that and they also had a 9 am but would have it done by 10 am. However, a guy comes in right before the 8am appointment and wants 4 new tires and alignment and lo and behold they are working feverishly on his vehicle while here at 9:41 am mine is still sitting. So I guess sale of product overrides a service. Then their 9 am shows up for oil change and tire rotation and they tell him it would be 2-1/2 to 3hrs. I don't know about you but I can complete an oil change on my own car in 10 mins and could rotate tire prob in 20mins. Only diff is I can't balance them at home so I won't be coming back here.

I make an appointment for oil change on the internet for my Honda Civic 2007 today April 30 at 12 noon. They call me and told me if I could take it at 10:00 a.m. When I got there they said they will have to keep it until 4:00 p.m. They will call me when it was done. They call me at 3:30 and said they did not had a chance to do it if I can leave there for the next day. They kept the car for six hours and did not do it. I was without transportation for six hours for nothing. And still want a kept it for one more day. I work Mondays. This is not right. Is the worst customer service I've seen. This is the first time I go to Goodyear and will be my last. This was at Goodyear auto service 5970 Crawfordsville Road Indianapolis IN 46224-3708.

I went up to Goodyear because the muffler, that had been hanging by a thread, had (finally) fallen off my car. I was looking to replace the muffler and the exhaust pipe. The brake light was also on, so I went in to get it checked. They said that it was the rear brakes and that the back tires didn't move (so essentially the car was being dragged by the front wheels).
They couldn't give me ANY estimate about how much it would cost to repair the car, because even after they took the brakes off they might SEE something else. They did say that I needed a new muffler and exhaust pipe, but that while they were fixing the exhaust they might SEE something else that needs repair. I was almost like, "do you want to fix the car, or not"? They found some other stuff like a brake light out. But does it REALLY cost $29.00 to replace a brake light bulb? I was just curious if anyone ever had complaints about Goodyear, so I googled it. Wow, looks like I'm not the only one who feels leery about this company. I will be getting the car fixed, elsewhere. Thanks.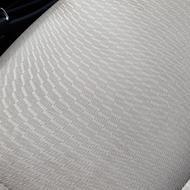 Goodyear on Clay Street, Jacksonville, FL 32202. I had an appt today at 1 pm, got there early and was told they were running behind. I ordered the Full Synthetic Oil change with free tire rotation. 45 minutes later the store manager Bill came to sell me air filters. I thought my car was done but no and he said they wouldn't mind taking me to work since it will not be done in time. Then he came out 15 mins later saying the tech put the wrong oil in it and he needed to take me to work and I needed to leave my vehicle with them. I said "NO, I am off work in 2 hours and have someone following me home then I am leaving for out of town. I need my car now." I got in to find the passenger seat covered in stains and wet. I immediately took two pictures of it. I am contacting their corporate office and filing an official complaint to have my car cleaned. If the store manager would just have been honest with me, I would have left my car to let them clean it.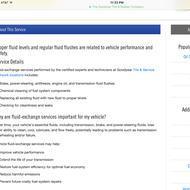 I had my car serviced at Good Year Tire and Service on February 2, 2017 for a transmission flush, coolant flush, and oil change. Now their services say they check for leaks. 16 days later my 2012 Nissan Versa was towed back to Goodyear on Levitt Parkway, Willingboro, NJ and after diagnosing they said I need a new transmission because my transmission oil coolant line rusted out and all fluid leaked. No they are not at fault for the line being rusted but what they are at fault for they failed to check lines for leaks. Had they did they should had let me know my pipe was rusted and they didn't. So I paid for services that they didn't complete at 100 percent and had they notified me I would of taken care of the rusted pipe and would not be replacing an engine. Picture of what state that shows they should be checking for leaks and receipt.
How do I know I can trust these reviews about Goodyear Tires?
794,387 reviews on ConsumerAffairs are verified.
We require contact information to ensure our reviewers are real.
We use intelligent software that helps us maintain the integrity of reviews.
Our moderators read all reviews to verify quality and helpfulness.
For more information about reviews on ConsumerAffairs.com please visit our FAQ.

It was my original intent to ask Goodyear for a second customer card since mine seems to wander between the drivers in our family. My local retailer, Burlington Tire & Auto, in our long (20 years?) relationship must be the diamond in Goodyear's crown! Poor service is ever with us but the vitriolic reviews I encountered online for some reason other Goodyear retailers across the nation prompted this response. Ask your retailer if he/she knows Bill Anders (Burlington owner) or values the new customer coming through the door as much as his oldest. Be careful, answers to those questions can keep you free of the Internet complaint crowd. Really!

Last year I bought a car from a deal, and it was too cold to do work myself. I went to Goodyear, for some small repairs. When a guy came out he told me that he had to do this and so on running my bill up higher, and still didn't do what I needed. It was what he wanted to do. Since then my alignment has been no good, tie rod ends, toe shaft. Everything since that day has been falling apart. Their prices were 200% higher and their knowledge of mechanical engineering was questionable at best. This store is located in Mooresville Indiana on High St. Don't go there.

By Wednesday eve noticed a burned oil smell! I crawled underneath to discover the oil drain plug was loose and crossthreaded. They looked to have tried to cover this up by them putting blue liquid gasket all over the plug! Undercarriage and driveway after just 24 hours looks like 4 quarts had already leaked out! Stopped by there this am, dude says "we all use torque drivers. It's impossible we would have cross threaded it!" Wow modern stupidity (normally easiest way to strip/cross thread) using air or power tools! I bi-weekly check every bolt on her ride (multiple issues over last 6 months). Was at an AC shop 1 week prior with no issues! I plan on taking car to them tonight! Making sure they replace oil pan gaskets and now oil and filter again! Simple as this! Or I will be in jail guaranteed!

My experience was the worst, I was totally disrespected, talked over when I tried to talk to this person. He simply refused to listen to anything I had to say, so I'll say it now. All prices for everything are way too high. I would like very much to state this man's name! Store manager 40 Parsonage Rd. Menlo Park, NJ 08837

I purchased brand new Goodyear Kevlar tires for my 2014 F350 4x4 platinum truck and was told they were great tires, very aggressive for off-road, and strong against flat tires from nails. I own a roofing company. I paid over $2000 for these tires and one year later I have had two blow-outs, and the tires are completely worn out. One year and the tires are history. They totally suck for driving, they wear out faster than any tire I have ever purchased. DO NOT BUY GOODYEAR Kevlar off-road tires unless it's for a weekend jeep. Goodyear you suck.

My mom who is elderly brought her Buick to Goodyear auto service. They quoted her almost 1000.00 to fix her catalytic converter. Also charged her 120.00 to put on the diagnostic tester to tell her what was wrong. Normally this testing is free at Advance Auto but not here. We took her car to Midas down the road and they fixed for under 500.00 dollars. I give them the worst rating because they tried and did rip off my elderly mother. Shame on this place.

Service Manager, Jamie, was extremely rude when I brought in my car today for a low tire. I have purchased tires from this location for over 30 yrs and am a former Goodyear Tire and Rubber employee and have never been treated so rudely. I will no longer patronize this location. I will also strongly encourage my community not to patronize this location. I called and was treated cordially by Kevin and told there would a maximum an hour wait. When I arrived 2 minutes later, Service Mgr Jamie, rudely informed me that I would have to wait 3 hrs just to check my low tire. This is not repair. I find it reprehensible since 3 gentlemen including the manager are sitting at the service counter. I encourage all not to patronize this store! I also purchased the tire protection plan when I bought my tires!

I purchase a 2015 Jeep Grand Cherokee Overland new in 2015. I love the Jeep but after spending $54,000.00 for my Grand Cherokee I am very unhappy with the Goodyear Fortera 265/50R20 tires. I have had the dealer rotate them every 6000 miles and the tires now have 27,000 miles on them and they are completely bald with almost zero tread on them. These tires are terrible!! I have always gotten at least 50,000 miles before replacing.

My son took his car here for an oil change and a week later the check oil light came on, so He took it back... At this point they told him it was leaking oil at the rate of 5 quarts an hour and they would have to look at it and let him know what was wrong, but they were looking at least $300. They showed him that is was leaking oil... My son who knows nothing about cars called me immediately.
They called him the next day and told him it was the R&R Valve Solenoid and it was going to cost over $1000. I called and asked them to fax me an estimate. The estimate had the part R&R Valve Solenoid as costing $594.92, and $186.90 labor. They charged for the diagnostic which should be taken away if you let them fix the car and they charged for an engine cleaning for $59.90 labor with diagnostic charges and they even changed him $16.00 for 4 quarts of oil.
When we spoke to Alan he did remove the diagnostic charge. We called NAPA and they had never heard of an R&R Valve Solenoid, turns out R&R means repair and replace. My son called them to verify the name of the part which was written on the estimate and we researched it online and the required part and it cost a whopping $79.00... My husband who has been working on cars for 40 years and I drove to Naples from Miami with the part in hand and once we talked to the very fast talking front desk guy Alan, who was very rude to my son he told us this was not the correct part. I showed him the estimate and at that point he was still being very rude and went to talk to his manager.
When the manager came out he would only talk to me, not my son. They were so upset that they were caught, they literally threw the keys at my son and told him to take the car somewhere else and have it fixed... At the end of the day, the part that they told needed to be replaced was not the part with the issue. The actual part was a gasket which cost $42.00 and my husband replaced it for free and the engine cleaning was can of Gunk which cost $5.00 - $953.54.

I went to this location to have a wheel alignment done on my daughter's car and mine. They came stating she needed wheel bearings and I needed a tie rod. We had the work completed. After the so-called work was completed and I was assured a wheel alignment w/ my new set of tires I purchased as well... wheel alignment was not done correctly... steering wheel was not centered and I could no longer turn to the left w/out a struggle. I take it back and they then state I needed a rack and pinion replacement. I get that fixed and ask redo wheel alignment also. Wheel alignment was still not done correctly... my vehicle was then returned to me off centered and squeaking! I take back they say "you need brakes/rotors/pads!" To no avail my wheel alignment was not done or my daughters... yet they were paid for all of these services.
I took it to belle tire and they showed me photo of no wheel alignment being done and fixed my car the first time w/out a problem. My daughter car was checked and belle tire stated she hadn't had a wheel alignment either. We returned to Wearmasters/Goodyear and they refused to issue a refund for the wheel alignments. I repeat NEVER give them your business! You will regret it. The mechanics look nowhere near professional and they are scams... I was also told this by others I shared this story with. I was surprised to hear they'd visited this establishment and said the same thing--that they are CROOKS. I will also be calling Goodyear and the Better Business Bureau to make a report. I spent over a $1,000 w/ them. God doesn't like ugly and they will reap what they sow!

Had my water pump replaced in October 2015. On 081116 my car dealership told me my entire cooling system including the pump is clogged with a large amount of fix a leak product. Relayed issue with Goodyear location. On 081216 I spoke also with their Corporate office whom put me on hold and contacted that location. Corporate office returned telling me the location has told them 3 of their employees told me "I" have been told not to use fix a leak product in my vehicle. So they lied. My dealership has informed me that it will cost me $2014 to repair the whole coming system. I am in disbelief. Currently I am renting a vehicle to manage. I have sent the estimate to the Corporate office. I have not received a reply. What should I do?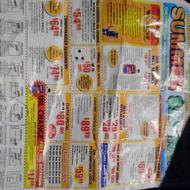 Show in the Riverside CA location 3863 Tyler St. To get change of oil, using a coupon for $17.88 regular price was $29.99. Wow I want to save money. Go in to the desk to request service, the price is for members. They ask me for my license to and my information, after that they ask me for my social to be able to qualify for the discount. Ask the person, "how much is the regular price on the oil change," answers me "$39.99." All this are only a false advertising or the employee from this location is doing his own rules.

I had my 2009 Lincoln MKX taken into Goodyear Auto Service Center to replace all four tires. Along with the replacement of my two outer tie rods and a New York State car Inspection. The service took place at 1985 East Ridge Road in Irondequoit, New York 14622. I received my Suv back later to realize that my ignition hesitated to turn over when starting my car. I also had my check brake system light come on. I called the shop to explain what problems I was having with my vehicle. The reply of the person who answered the phone was that my car had too many miles on it. I told him that before I had my car taking in to them for service my ignition was starting just fine and now it doesn't along with the service brake system coming on.
He wants me to take it in again but I am a bit skeptic. I don't know what to do. Could I take it to another shop and have Goodyear pay for the expenses? I don't understand why my ignition has problems if changing two tie rods and four tires has nothing to do with my ignition unless they were tinkering with the car. Something made me suspicious when he said that they don't do those things here without me saying they did. All I told him is that before I took my car in for service my ignition was not giving me any problems.

In 2012 & 2013 I purchased 2 Goodyear tires respectively, so 4 brand new tires. The 2nd set which was about a year later, the service writer/store manager convinced me to spend extra to buy the road hazard protection. I was able to use it at least once or twice when nail punctures had to be repaired, which was great! They did what they promised they would. However upon recently returning to that same location that sold me the extra road hazard plan, they tell me they cannot locate any record of it in their computer!
I couldn't believe it, ask for that manager - he's no longer there. All new management. The female manager tells me that they are working on resolving the issue. I called back Saturday May 28th & Anthony answers, he says he's the manager and they still cannot access those records! This is nonsense, they don't want to stand behind their own products. I told Anthony that 'someone' has access to those records and to say otherwise is insult to my intelligence! All he could suggest was that I come down to his store, he made no other suggestions. How infuriating is this that my hard earned money is treated so apathetically? So my next tire are not going to be Goodyear. They are not 'good' anymore!

A friend took her 2009 Impala to the Goodyear on St. Andrews Rd. Columbia SC. She needed a new door actuator. I suggested she go to Seven Oaks Auto repair, but Goodyear had the part and it would take two days for Seven Oaks to get it. I told her to stay away from Goodyear because they would sell products and services that were not needed. Well, my suspicions were correct. They did charge her for the door actuator, $80.00 for replace an easily headlight bulb (cost at Auto Zone $15.00) and they would install it for free, and did not do the code check she asked for. A few weeks later she told me she was concerned that her dash message indicated oil change needed. She had had an oil change just 1,000 miles ago. I reminded her that Goodyear did not reset the code. I then checked her oil and it was full and fresh.
Without my knowledge she went back to Goodyear and the technician showed her the dipstick and said it was indicating no oil! There were no oil stains on my driveway. Remember, this was one day before She took the car back to Goodyear. Goodyear told her that she needed two new tires, balancing, alignment, and new windshield wipers! They had the gall to tell her that a technician had to install the blades and charged $40.00 for replacement... using standard blades! Total bill was approximately $700.00! This is a blatant ripoff! How many others have had their pockets picked by this unscrupulous business? Charged her $40.00 for standard blades and replacement!

This was the Goodyear/brogans tire service in lansing, MI 48912. I have a 2000 deville that wouldn't start. I called goodyear and they told me they can fix anything. I believed them and paid $70 to get my car towed there and to fix the problem. The car sat in the parking for 5 days. I called them the 5th day and they said they don't know what the problem and they didn't charge me anything. It turned out none of the mechanics even looked at the car at all and my brother confirmed this because he lived near the shop and the car never moved from the spot where the tow truck left it! I had to pay another $70 to have it towed to another shop to get worked on. They are very dishonest and liars, I will never service my car here again!

I recently purchased a used car and received All the receipts for service done. I noticed a receipt for a Reman Starter from Goodyear Auto Service in Vero Beach Fl. on 21st Street. The starter was done November 5th, 2015. That was (4) Four months ago, the starter NO LONGER WORKS! There is less than 1000 miles on the car since the work was done. Having replaced many starters before myself & with my mechanic husband, I know that even a Reman starter should last longer than four months. I called the store & was told it was no longer under warranty. I feel that due to either shoddy (BAD) workmanship/bad parts this starter should be REPLACED for FREE!

My name is Erica **. I went to store #1250 at 1640 S. Congress Avenue in Boynton Beach, FL on Monday, Feb 22, 2016 at approx. 7:45am to patch my rear passenger tire on my 2014 GMC Acadia, before work. Knowing I had to drive 30 mi to work and not feeling safe in my vehicle without the patch, I paid the shocking and ridiculous price of $38.47. Anywhere else, the patch is $15.00. The store manager, **, was very nice and accommodating. He let me know I needed new tires, but would be able to patch the tire now. Being the first customer, I was done in 45 min.
At 5:30 the same day, I returned to my car to find the tire pressure in the tire patched was leaking again. I contacted the store, speaking to ** again, letting him know I would be returning to the store within 45 min. because my $38.47 patched tire was still leaking. This time, I had to bring my small children to the store with me. We arrived at 6:10pm… store closes at 7pm. We were there to almost 7:50pm.
Getting into my car, I checked my gauges for the tire. The psi was 38... it should have been 33. Afraid the tire could explode on my morning commute with my children in it, I ran to the garage dock to have the tech look at the tire again because the front door was already locked, letting him know the pressure should be 33 like the rest of my tires. The tech begrudgingly attached the tire hose to all four tires again (I told him it was only the back passenger) and brought down the psi to 34.
The next morning, on my commute, my car started shaking at 60mph… The tire wasn't balanced. I contact ** at the store on Tuesday, Feb 23rd, and express my dissatisfaction of having come to the store twice for a tire patch and now have to come back a third time to have the tire rebalanced. He politely asked for me to return to the store to have the tire balanced. I told him unfortunately, could not return again tonight, but would be there first thing in the morning. He informed me he would not be there, but he would let ** know about the situation, have the invoice ready, would leave instruction to have the tire balanced and give me a complete refund.
I arrived Wednesday morning at 7:30am to find the door locked, two technicians waiting for someone to open the door. Waiting 45 min with the door still locked. I left at 8:15am, still not serviced or refunded. Again today, I arrive at 7:45am. ** looking clueless behind the counter, told me he had no technicians and no idea about my refund with no customer service skills whatsoever. So, where does this leave this customer? Returning tonight for the 5th time, again with my 2 small children.
Based on your Corporate Mission, values, goals and purpose, this store shouldn't exist. I have yet to see this location "delivering the highest services for their customers and consumers" as one of their Global Purpose based on the 4 times I've already been to the store. The problem with lack of communication leaves your shared value of "discussing problems openly and solving them as a team" extremely lacking since one hand refuses to wash the other. And now, they've COMPLETELY lost this customer, leaving the Common Goal of "Earning and building long lasting relationships with customers" way behind.
I am furious. This has been a completely unacceptable experience. All this for a ridiculously, overpriced, incorrectly patched and unbalanced tire. Hopefully, this 5th time will be the LAST time I have to stop at this disjointed location to complete such an easy task with less incompetency. I am posting a complaint with Consumer Affairs as well as the Corporate offices.

My car was making a knocking sound and my the steering wheel was very wobbly. I stopped at the Goodyear Tire in Glen Burnie Maryland on Ritchie Hwy to check it out. First, they took 3 hours to look at my car. Then they told me I needed a $2000.00 repair job. I made it back to the Silver Spring-Rockville Maryland area and took it to Liberty Gas Station which has a car repair service center too. Robert, an honest mechanic, looked at the car and said that first I just needed a new tire on the right front and later to get the control arm ball joint fixed which caused the tire to wear fast. I got a new tire for $80.00 installed. It fixed the problem of the knocking immediately. I did not need $2000.00 of repairs. I am an African-American female. Where is the fairness?

I recently had work done at a Goodyear on Division St, Metairie, LA auto center for a Synthetic oil change. Then we decided to also get front struts changed. Toyota dealer started the next 5,000 mile oil change. They found that your technician had misaligned the oil pan bolt stripping threads. Costing me $525 for a new oil pan. I could not download my receipt from my Goodyear website account. It did occur on October 14, 2015.

I took my vehicle to Goodyear Auto Service Center located on 208 Johnston Street, Lafayette, Louisiana to have the pressure in my tires checked. The TPMS indicator came on due to the change in temperature. I got there at about 7:15 am and was told that I would have to leave my vehicle there because they can't get to it before 3:30 pm. Imagine taking approximately 8 hours to check the pressure on the tires and possibly putting some air in it. It is unfortunate that I bought my tires and road hazard warranty from them. I will never make that mistake again. This is ridiculous to have to wait 8 hours to have the tire pressure checked.

I was driving home one day and the car was having issues. After talking around and talking to my father I decided to take the car to Goodyear to have it fixed. They called a few days later saying that it would cost around 700 dollars to fix. So we had them fix it. Not more than 2 days after we picked it up the car broke down again. We called them because their work is under warranty. Found out that they had messed with what is now broken in the car, so they broke it while fixing it, and yet they will not fix the problem. They are not even willing to meet me halfway, by charging me for the parts and not labor, which really is pretty giving on my part as the car is under warranty and they broke it. Instead they want to charge us another 600 dollars when they broke it while fixing the first problem. Not happy with Goodyear auto at all. Will never use them ever again.

My exhaust was getting loud. Everything I could see from ground level view looked okay. Took car to Goodyear on High Street, 43214, Columbus. Rep called me and said I needed entire exhaust system and also catalytic converter replaced. I had fallen for the catalytic converter replacement years before at a muffler chain, so I denied approval for the $1250 repair. Took the car to a local independent muffler shop who put the car up and showed me there was a rusted clamp -- the rest of the exhaust had absolutely no problems. He replaced the clamp for $50. I have been driving the car for weeks now with no problems. I have been a customer at the Goodyear mentioned for 20 years. Never again. If they would do that to a regular customer what do they do to one-time customers?

I went to Goodyear 4705 West Craig North Las Vegas NV. I put two new front tire in 2009 Mercedes C350. That same day, I noticed one of the tire was a little low. I went back the same day. I was told everything is ok. Two weeks later, the same tire went completely flat. I took it back. They said the sensor inside the tire was damaged and I need to pay $176 to get it replaced. The only way the sensor got damaged was when their tech used their machine to remove the tire. I called corporate office, they could care less. I am a pastor and a police officer who work hard for every penny I have. Very hard to see a big company ripped me of. All I can do is warn others and hope God changes their wicked heart.

My daughter went into Goodyear on September 19 (Saturday) for an oil change. The car was running fine. Shortly after leaving, it started jerking and smoking. I had it towed back to Goodyear. They told me that someone had left the cap off. Turns out it was off the radiator. It was shortly after closing but they looked at it, then said she was good to go. When she tried to leave, it wouldn't stay cranked. They said leave it and we'll look at it on Monday.
Monday, I received a call that the gasket was probably blown and that it would be about $1700. I had her father call because he's a machinist who's done work for this shop before and obviously he knows more about cars than I do. He spoke to a technician and asked for the manager. Manager wasn't there, so her Daddy called back the next day (Tuesday). The manager said they were not responsible.
Wednesday, I called corporate. I felt confident that the problem would be handled. It was not. There was no sense of urgency. After several phone calls and days of waiting, I received a call today that their inspector said that the car had apparently been in a collision and that the bumper had punctured the radiator. In the beginning they said that the gasket must have been bad already...
The car had hit another car (in a parking lot) three (3) year ago. It wasn't even a high speed collision... It was in a parking lot. Needless to say, Goodyear will not accept any responsibility for this. I am beyond angry (as the rating indicates). I have been a loyal customer and I feel like I've been railroaded. I also have to wonder if this is a regular component of their business practice. If every shop screwed over one customer a month, they could make a lot of money!!!

Lauren FixAuto & Finance Contributing Editor
Lauren Fix, also called The Car Coach, is an automotive and auto finance expert. Her understanding of vehicles has made her the "go to" person on TV, radio, print media and the Internet. She has authored multiple books and writes a column for several outlets, including Parade Magazine, NewsMax and Car Coach Reports. She is a regular guest on major news and morning shows, discussing the latest updates on cars and car financing that will help drivers make smart decisions when buying, maintaining and financing cars. More about Lauren→

Goodyear Auto Service was established in 1924 and now operates over 1,200 service centers. Goodyear Tire & Rubber owns the chain. They sell and mount tires, perform preventative maintenance and provide some repairs.
Find tires: Interested customers can input the make and model of their vehicle and find tires that will fit their automobile. Then, they can select the features they want to narrow down their options. Some customers may need to know the specific size of their tires.
Live chat: Consumers with questions can go to Goodyear Auto Service's website to chat with a representative. Chat is available Monday through Friday from 9a.m.—9p.m. EDT.
Customer education: The Tire Basics section of the brand's website provides easy to understand information about buying and maintaining tires.
Warranty information: Warranty information is detailed on the chain's website. Interested consumers can read the details and limitations of tire and auto service warranties before they make a purchase.
Online scheduling: Goodyear Auto Service's website has an online scheduling tool. Consumers select the location they would like to go to, the services they need performed and the day and time they would like to come. Same day appointments are often available.
Best for Goodyear Auto Service Centers cater to those looking for Goodyear produced tires and want auto services provided at the same location.
Compare Auto Service and Repair
Goodyear Auto Service Centers Company Profile
Company Name:

Goodyear Tires

Address:

200 Innovation Way

City:

Akron

State/Province:

OH

Postal Code:

44316

Country:

United States

Website:

http://www.goodyear.com/