Consumer Reviews and Complaints

My passenger side, front window. My power window will not close. I took it to Safelite and (without removing the door panel) said, I needed to order a motor regulator. I did and made an appointment with them to have it installed. Then they discovered that it wasn't the motor regulator, it was the motor. So I bought a motor.
Then they said I had a bad switch. So I told them to close my window and he did. The technician said to bring it after I purchase the switch. I did and now my window is half opened. They said they have never seen anything like this and it has to be the electrical system. I'm done. I just want my window closed. I don't have to open it. I force to take it to the dealership where I will more than likely, be overcharged. And I have to try to get a refund for the motor regulator. I'm very disappointed.

They charged me $88.62 ($79.95 for labor + $7.95 supplies + $.72 tax) for 10 minutes on a chip that was no larger than a eraser head. It's still visible and they don't warranty if it cracks or gets bigger. My fault, I should have bought a kit for $10 @ Walmart and took my chances. If it needed to be replaced later, I'd have insurance to take care of it. WASTE OF MONEY!!

Made my appointment with Safelite through my insurance. They were supposed to text me and call me when they got to my office. I got nothing, they canceled the appointment because I was a "NO SHOW." Trust me if I was a no show, I wouldn't have shown up to work today to sit and wait on this guy 2 hours past the time I can go home. I am so mad about how I was treated. The girl on the phone was rude and if I was in person with her, I would have slapped her for how rude she was. If I didn't have to go through Safelite, I wouldn't.

I don't know which thing was the worst in my experience with Safelite auto, yesterday July 28, 2017. Was it: 1. The fact that my appointment was scheduled between 8 am and noon, but the technician did not show up until 2:15 pm; 2. The fact that I called at 11 am to check on the estimated arrival time of the technician but wasn't told that he was running extremely late; 3. The fact that I called again at 2 pm to be told that it was terrible that the technician had never called me and that he was on his way; 4. The fact that I was assured more than once - when I booked the appointment, when I re-checked my appointment on Wednesday morning; and when I called at 11am the day of the appointment to find out when the technician would arrive - that the technician would call me 1/2 hour before arriving, yet he NEVER called and obviously never intended to call since he showed up 15 minutes after I checked on him at 2pm;
5. The fact that I had to take an entire day off of work - use a valuable annual leave day wasted sitting at home trapped waiting for 6 hours for a technician; or, 6. The fact that the technician had the unmitigated gall to ask me to give him all "10's" on his customer survey review? You decide. I just know that I will be contacting my insurance company (USAA) to express my extreme dissatisfaction with Safelite and my recommendation that they choose another windshield replacement company with which to do business. I am not asking for much. I would have been fine with the lateness of the technician - I certainly understand that things happen, traffic is bad, etc. I only ask that I would have been given the consideration of a simple phone call explaining that the technician was running very later. I do not think that is an unreasonable expectation.

Safelight Auto Charleston/Industrial Park replaced a side door glass on my husband's truck. Upon completion the tech calls me and says he broke the antenna. Why does he catch amnesia a week later and says he didn't break the antenna. Patrick is a liar, do not trust him if he is your tech. The manager here allowed him to say "I don't remember breaking that antenna." I called corporate, their solution was better than the managers.
How do I know I can trust these reviews about Safelite AutoGlass?
884,041 reviews on ConsumerAffairs are verified.
We require contact information to ensure our reviewers are real.
We use intelligent software that helps us maintain the integrity of reviews.
Our moderators read all reviews to verify quality and helpfulness.
For more information about reviews on ConsumerAffairs.com please visit our FAQ.

Had a small rock chip -- they came to repair and made it BIGGER. Next week came to replace whole windshield -- forgot a seal and two days later we had big rain and MY CAR WAS FULL OF WATER!!! Soaked headliner and in map lights dripping down onto all my electronics and over an inch of water in my cupholders. All my electronics were going haywire. Took video of what was malfunctioning. Took into SafeLite to say, "Yeah it is leaking" -- REALLY??
They put a new one in and told me to go to dealer for estimate. $14,000 worth of damage on a 2014 Explorer and they did not total it or pay for the damage, they just wanted to pay for what was actually malfunction and just shampoo the carpets!!! Spent many hours on the phone working up the chain of command and no resolution - leaving me in a bad spot. I do not want a car with water damage!!! Let me take a fire hose to their car and see how they like it!!! They do not stand by their work and they're mess up!!! TELLING EVERYONE I KNOW THEY SUCK!!!

I had an appointment and as anyone knows in FL you don't know when it's going to rain. He waited 30 mins to see if it would blow over. No. So I had to reschedule as the weather wasn't going to let up. Typical FL afternoon. Well I rescheduled and forgot!! Andrew tech ID# ** called me. He was so fast, friendly, diligent and extremely well-mannered and polite!! I'd highly recommend this company to anyone!! Andrew was great!! He even was able to put my SunPass back on my windshield!!! I wish I could give more than 5 stars!!

This company is absolutely horrible. My insurance company set up an appointment for them to fix my windshield between 12pm and 5pm. The technician calls me the day off at 8am saying he's 15 min away. I told him I was not home and my appointment was between 12pm and 5pm and he must come between the time frame we set up. His manager then called me back and said his technician was mistaken and would be there at 12pm. At 10:00am the technician then calls me and says he is at my house about to change my windshield.
My husband tells him "DO NOT TOUCH ANYTHING. My appointment is at 12 and we will be there at 12." He starts arguing with us that he is already there and is going to do the job. I then hang up and call his manager Robby who says there is a language barrier with the technician and he was supposed to go to someone else's house. So not only did this guy come two hours before the time frame but he came on my property, unlocked my car and proceeded to work on it without my permission and against my objection. I have never seen this in my life.

Last night Safelite AutoGlass called me at 12:15 am to schedule glass replacement in my vehicle. I don't appreciate being woken in the middle of the night by this company. I phoned my Insurance Agent and they told me no would be calling me, only the Claims Adjuster assigned to my claim. I already have an appointment set up with the Nationwide Claims Adjuster to appraise the damage to my truck, and it's certainly going to need more than piece of glass. I feel this company tried to scam me into ordering glass so they could inflate the bill and overcharge my insurance company. In closing I would like to find out how they got my unlisted telephone number.

Stay AWAY from all Safelite businesses! This review is mainly for the one based out of Greenville NC. They are the most unprofessional rude people I have ever had to deal with. I had an appointment scheduled for Friday June 30th anytime between 8am-12pm. I received a confirmation email Friday morning from my tech Ronald. It said he was glad to help me and would see me shortly. I waited and waited and... waited. Finally lunch rolls around and I have heard from no one. Then I receive a call from the Greenville office. The girl told me that the techs had called out. And that I would need to reschedule. I was very confused because the tech had sent a email that morning. And I personally thought to wait until the very last minute of my appointment time to tell me no one was even coming was unprofessional. I wasted my entire morning. So I called the Raleigh office. She was absolutely no help. And transferred me back to Greenville.
They rescheduled me for today Monday July 3rd. I specifically told the girl from Greenville on the phone to please make sure they were here before 12 as I would be gone the afternoon. She told me she made note of it on my information. Well here we are Monday July 3rd. I received no email this morning. So with my experience from Friday I decided to call the home office. Only to have to deal with a complete ignorant rude lady. Who proceeded to tell me no one was coming again today. And she then told me I should calm down because their system is "flawed" and that they are working on it. I said "excuse me" and she said we are "FLAWED."
I was then becoming a bit enraged at her life rudeness and the simple fact she didn't care. I then proceeded to tell her I read all the reviews from Google and Facebook. And that I already rescheduled with another glass company. And according to their reviews they probably didn't need to touch my car anyways. She kept on trying to interrupt me as I was talking. Never in my life have I been so disrespected by a business. Just stay AWAY.

I had Safelite come to replace my windshield on my Buick and the computer said they would come out in the morning. So I took my wife's car to work and had them come there. The first question I asked was, how much is my deductible? He said "Let me check." He looks and says it was not verified. So he tells me to find out myself and go to the shop and have it done. I go to the shop and have to wait for another two hours. To top it off, my wife calls from the vehicle to tell me that the SunPass for toll roads is missing from the car! I was not told by them that they did not take it off the window. Now I am stuck with fixing this mess from SunPass tolls with a $100 fine for each time she goes through a toll! I called Safelite and they only made excuses for their employee. I am venting so that you can double and triple check these people's work before they come to you and waste your time!

I had scheduled this repair before, took the day off work and wasted 5 hours salary and waiting for my scheduled appointment, then got a call to tell me tech would be late. Later another call, he had to reschedule. My truck was going out of town for 4 weeks, yet the tech insisted on meeting the next day to the point I had to just hang up on him. The amount was $311.20, 244.95 price plus disposal, mobile service and tax. When my truck came back in a month later, I tried to schedule again for today. Another 5 hour loss of salary, now 4:35 p.m. and not a word, also because of Safelite mistake was given a $50.00 discount but the math is wrong.
Now 282.79 total, 208.95 glass, plus disposal, mobile service and tax, more like $30.00 discount. Also got 2 emails first was right price, but second confirmation now shows total $565.69 will be due. Not only is this so very wrong price, but now lost 10 hours work waiting, for wrong price and still no word. If they're not here in 25 minutes or before 5 then they can go away for life! Just after posting this very message to Contact us on Safelite, I received a call telling me he was late and would be later getting here. Now I have lost 10 hours work waiting on Safelite. In their confirmation they say they have reserved their very important time for you, yet they can't keep their appointments. They can't add because there $50.00 discount is a total scam, more like less than $30.00 and then they only call back after you file a complaint.
Safelite is so very inconsiderate. Also for their life warranty. I have a 2012 Ford E 250 Van, that Safelite replaced windshield just over a year ago. I started noticing a very high pitch noise when driving that. Eventually I found was air leaking thru the seal they made. I currently drive every day with duct tape down one side of my windshield from just poor workmanship. Do yourself a favor, don't fall for the cheaper price scam. Hire a company that keeps the appointments and their lifetime promise. Safelite are liars and could care less about your losses of income, yet their time is so important. Safelite has massively overinflated egos, as their word isn't worth the paper it is written on.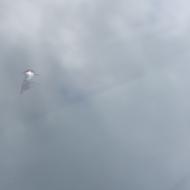 My experience with the company has been great. However, the glass they install (3 windshields and 4 chip repairs) within 1 year is in question now. I have had tiny, TINY pebbles barely hit my windshield causing chips that need repair or those tiny pebbles cause larger than dollar size cracks. I feel the quality of glass that they are installing is of really cheap material and they should rethink their product. (Unless, of course, it is intentional for the extra money!). Could it be that they don't practice good ethics or is this an innocent mistake of the sale of a cheap product?

I am writing to file a complaint with the company. I am a very unsatisfied customer at this point. I had a new windshield installed 4/29 and on 5/22 I noticed a crack on the lower passenger side of my windshield. A technician came to my home and access the damages and stated a rock must have hit my windshield. He also said it was very minimal impact to the window and he recommended me to take my car to the shop so a manager can look at this. I called the nearest location (815-436-6333) and the manager immediately refused to see my vehicle and told me there is nothing can be done about this except I pay for a new windshield. As I understand it's very possible for you to purchase a windshield and objects can damage it. But, I had a new window installed less than 30 days. I am questioning the quality of the windshield at this point. I spoke to several people from the company and none of them were willing to help resolve my issue.

Will never do business with them again!! Took the car in for a windshield. They broke the wiper's arms, (not the blades) and refuse to replace them. The only thing they will do is give us a $40 discount. I am not capable of fixing this if I can ever find a part. The gentleman (if that is what you want to call him) at Safelite in Ohio was clueless and would not help us. He just kept repeating the same thing over and over!! The manager from Jefferson Avenue Safelite ** will not fix this car for me when the part comes in, he said he did all he can do and it is up to me now. This is ludicrous!!! I will never go there again or recommend this place to anyone!!!

Saint Louis MO, Friday May 5th, 2017 I had an appointment with Safelite to replace my windshield because of a stress crack starting on the drivers side. The tech examined the crack, and verified that it was a stress crack, and that it would be covered under warranty. A few minutes later the tech told me, and showed me that he would not be able to do the work that day because the new glass had a chip in it, and although it was near the edge, and my trim would cover it, that it would most likely crack and spread in a short time. I agreed that it would not be a good idea to put in that particular windshield, and made a new appointment.
Wednesday May 10th, 2017, a different tech showed up to replace my windshield. He told me that there was a tiny chip that caused the crack. I could not see it. I rubbed my finger over it to see if cleaning the area would help me see it. It did not, nor did I feel a chip when I ran my finger over it. So, I said, "Does this mean you will not cover it with warranty?" The tech said that he could not cover it. I told him that the tech that came on Friday verified that it was a stress crack. The tech (Dana) again, said that "it's not a stress crack". I was irritated and told Dana that I would not pay for the service and that I would call the company. I called the company, and they took a few moments and told me that since the first tech said that it was a stress crack that it would be covered, and they would get a tech to come back out the same day to install a windshield under warranty.
A few moments later, Dana, the second tech, called me and said he had spoken with his boss, and that since it was determined by the first tech to be under warranty he would come back and do the work. But, he tried to lecture me first on how this shouldn't be covered, and when he was done. I informed him that I had called his headquarters and already got the go ahead because they were honoring what the first tech had told me. He then tried to tell me that I never told him about the windshield being verified by the first tech. I sternly told him that I did tell him. How could his boss have told him to do the repairs under warranty, and why would he have called his boss in the first place if I hadn't told him this? So, a boss here in town, had to inform the employee of the policies.
Headquarters followed through on their policies and I am grateful for it, and have a new windshield now. But, I still don't understand the obstinate treatment I got from Dana, the second tech. He could have called his boss right when we had the conversation at first and verified everything, but instead took it upon himself to insist that he could not do the work under warranty.

My insurance company Progressive referred me to Safelite. I had seen commercials and liked the idea that they would come to my work and fix my cracked windshield. We made a appt in 3 days time. Since it was raining they could not do it. So we rescheduled and again they canceled because of weather. We made three appts total. Jason even came to my car once after me waiting all day for them to come but it started misting by the end of the day and he asked if I "wanted to risk it". He explained that if it didn't seal properly it was unsafe so I said no. They called and asked if I wanted to come to Bangor one hour away and I said I could not, I needed to work but they booked me a in-shop appt anyway.
I called them at 7:30 am Monday on a sunny beautiful day and asked them to come to my work and they said they were booked up. I said I should be on top of the list since I have been canceled so many times. I explained that my son was having a driver's test the next day at 1 and they said they were too busy. I later called the company and was begging them to fix it that day. They said no. I called my insurance company asking them to call Safelite and they were also told no. When I went the next day for my son's driver's test hoping since it was on the passenger side it would be ok but no. Like I feared they would not let my son take the test he had been nervously preparing for. He had to reapply to take it and we don't know when that will be.
Very stressful, uncaring, unorganized people in Bangor, Maine. I still don't understand how if you are on a list to get your windshield fixed why you do not stay on top of the list or at least a priority. They could leave a few slots open after rainy weather to get the people in who have been waiting the longest. And when a customer has a special circumstance and begs them to come they don't care!

A landscape company broke my side window and reported to his insurance company in which they immediately responded to have the repair made at my choice. I selected Safelite because my insurance company had them replace my windshield years ago. I wish I have taken it to the BMW dealer instead because they took off the inside door panel and had a problem replacing it. It took them a while to put the panel back on. They scratched the outside door and left glass all over the next parking space. I told them I would not pay until most of the glass is removed. He stated that temper glass will not hurt anything and I stated it does to the appearance of the court. So I gave him a broom since he said the vac could not get it up. However I had to finish the cleanup.
Several hours later I went out and noticed that my auto lock on that side would lock sometime and sometime not and the airbag light indicated that there was a fault on the side they had a problem replacing the panel back on. I called Safelite and they made an appointment for me to come to the shop. When I took it a hour later a rep came and told me that I had to take it to BMW because they are not responsible for the airbag but fixed the lock. I stated, "Your tech did something to the sensors" and he stated he did not and is not responsible and would not pay for it and just walked away. I told him "I will make a complaint to everyone to include BBB." They should state before the job of any repair that such will happen and give the customer the option to take it to the dealer.

A stone hit my windshield (new SUV), created a pinhole in the outside but a dime size chip between the glass - right in front of the driver. The chip could not be felt on the inside or outside, just the tiny hole outside. My insurance company sent out Safelite the same day I made a claim. Safelite Rep. epoxied the glass and said I would still see the repair - neat! Right in front of the driver! He left and later I ran my fingernail across the glass and the glass still had an sharp edge on the hole. Obviously it will ruin my windshield wiper. Safelite said to bring the car to their shop and someone would look at it.
I complained to my insurance company (USAA is Great!) and they arranged for another company to replace my windshield. The Safelite repair still had visible cracks and isn't like they advertise on TV. If the chip had not been directly in front of the driver I would have bought a repair kit and fixed it myself, demonstrated on-line. Now I know never to use Safelite.

I had an early morning Safelite appointment to drop off my car for a windshield replacement, Safelite told me to go home as they failed to order the molding for my car. Safelite set up an appointment for the following week. This irritates me because I had to get up early in the morning, adjust my work schedule and Safelite let me down by not having ordered the part and not having warned me via a courtesy telephone call. I wrote Safelite customer service and did not receive a reply from the company. Shame on you Safelite!

My windshield got hit which created a crack. I called my insurance company to file a claim. I have full coverage, therefore windshield was covered. I contacted Safelite setting up an appointment on the morning of 4/3/17. On 4/1/17 I received an phone call from Safelite stating the tech would be running late on 4/3/17. Therefore he would not get to me until afternoon. I informed them that would not work for me since I had a afternoon appointment. Therefore we rescheduled for 4/8/17. On this date the tech informs me that they did not have the correct windshield for my car. They also stated that payment would be out of pocket for me. I then informed them that my insurance was covering it. I also seen insurance info on techs paperwork. I produced the reference number. I was told that since the reference number started with the letter L, it meant it was not covered.
I informed them that I would take it up with insurance. Since they had the incorrect windshield we had to reschedule once again for 4/15/17. On the morning of said appointment, I received a phone call stating they could not find the molding for windshield. Said I would have to reschedule once again. Three strikes and you're out. On 4/17/17 I called my insurance company to get another company to replace windshield. I informed them what first tech told me about out of pocket due to reference number started with L. Insurance company informed me that all their reference numbers start with L and that windshield was covered. Seems to me as if someone is double dipping. Having customer pay out of pocket and also insurance company paying. I did go with another company replacing windshield. I will Never recommend Safelite.

I have an extended warranty through Nissan for auto glass chip repair. The company I have the extended warranty with called Blue Steel Protection hooked me up with Safelite Auto Glass repair out of Searcy Arkansas. The "tech" came to my house to repair the chip. He came and got me about 5 mins into the repair to tell me my windshield cracked during the repair. I now had along with the original chip, 3 new cracks ranging in size of 2-3 inches in my windshield. Which since that day (4/12/17) have all grown to about 10 inches in length. Today is 4/15/17. The "tech" said that Safelite would replace my windshield, and someone would contact me within the hour and that they had to find the windshield for my 2016 Nissan Frontier. No one called. I called them 4 hours later. They said they were still trying to locate a windshield and would contact me as soon as they talked to my insurance about it.
Of course the next day 4/13/17 I had to call them again. This time I was told that my extended warranty through Blue Steel only repaired chips and does not do windshield replacement. I asked the lady on the phone, "Why would you be contacting the insurance? They didn't break my windshield, your 'tech' did." I chipped it, HE broke it. Safelite broke my windshield and basically said "you have to pay for it, not our problem". BUT... they could replace it for me, at my cost of course. That's the definition of a "scam". "Oops, we tried to fix your chip and it accidentally broke. But if you pay me more money I'll replace it".
I called Blue Steel Protection and told them they were also partially responsible for the break because they called and set me up with these rip-off artist. Blue Steel also refused to help. Monday morning I have to pay to have my windshield replaced for about $300.00 for a break I had NOTHING to do with. And then once that is done, I'm headed to the county court house to file a Small Claims suit on Safelite. Wish me luck.

I chose Safelite to replace my windshield. Recommended by State Farm. The first windshield came damaged. Waited for a week. Second windshield came in. Wrong one ordered. Another week went by. Came out to install windshield. Wrong molding sent. It's now been 1 month. Still no windshield!!!! Very incompetent company. I reported them to State Farm and the order was canceled. I called another company and I will have my windshield in 3 days. DO NOT USE SAFELITE!!!!

Made the appointment to have the replacement done at my home. They never showed up, I waited for 4 hours, even after they closed. I never received a phone call or a email saying that "A problem had come up, could I please reschedule?" Nothing. Just screw me and my time. I would drive without a windshield before I would ever go to Safelite.

My windshield had been cracked for about four months. On April 07, 2017 I had a appointment to have the windshield replaced. The tech called me and came out, replaced the windshield. I can't say anything bad about them. I feel they did a excellent job. My windshield makes my vehicle look like when I purchase the vehicle back in February of 2016. They did a very good job. They replaced my wipers due to the fact the windshield was new that had to be done. I have no complaints yet. The techs vacuum up all of the waste they cleaned up the area well.

Do not ever get your windshield replaced by Safelite. I had mine replaced and it cracked. I had a guy from there come on Friday and he examined it said it's a stress crack and covered by warranty. But it was looking like rain and he couldn't replace it that day so rescheduled for Tuesday. A different guy came on Tuesday and proceeded to poke the crack with a sharp instrument that made a chip and then says, "It's a rock impact," and I would have to pay for replacement. I said, "No, I was already told it's under warranty. I'm not paying." He said he would have the other guy that had already told me it was under warranty replace it then.
2 hours later I get a call from yet a different guy that says he will come and look at it and decide if it is covered. But since dumbass #2 made a chip in it, it's not going to be covered. I called the office and told them all this. She talks to a manager and says they WILL cover it because they had told me they would and will be out in 2 hours. 1 hour later I get another call from someone else saying now they won't cover it. How is that for getting the runaround from an extremely shoddy company??

Took my 09 Honda Civic in to Safelite via State Farm's recommendation for a replaced windshield due to a chip that began spreading into a good size crack. Service was normal, took a bit longer than expected and everything seemed great at first. They even washed our windows and vacuumed the front free of charge! It wasn't until I was back at home that I noticed the damages. There are numerous places where the rubber is not tight against the windshield and we're worried come the first rainstorm if it is actually properly sealed at all. As if that weren't enough, the entire panel on the driver's side connecting the bumper to the door is dented in making the door frame rub against the panel (with such a pleasant grinding metal sound which also is beginning to chip the paint) each time it is opened and closed.
I'm afraid I traded a windshield crack for a grinding metal door and leaky windshield, but hey, at least my windows are clean! We are currently attempting to resolve this issue with Safelite and will update this review with the outcome. Regardless of if they fix this or not, it should never have happened in the first place. As an auto glass repair shop you would think they know how to repair and replace glass in autos... While not damaging the auto in the process.

I had a chip in my windshield and Safelite handled my problem like champs. The guys came to my work from the 3 Faraday B, Irvine, CA 92618 location and had me fixed up in no time at all. You can shop around for a better price but these guys are professionals and know how to treat customers.

I had a horrendous experience with the Irvine Safelite. Not only did they dent my new 2016 Mercedes, but it took a week longer than it should have because the windows needed to be OEM. When I called the toll free number I was told the parts had been ordered but the truth was they hadn't. And that was only the beginning... once the windows were installed the operable front window needed to be returned to the shop, wind could be heard and it required an adjustment. When the Irvine shop took my door apart they dented it. I had to rent another car for 5 additional days while my car was in the shop for body work. The store is impossible to reach directly and I spent many hours on hold and talking with executive services working out the details. They paid for the rental and damages but it took too much of my time and they could have cared less. I finally got a resolution but will not EVER recommend Safelite.

I had a small crack in my windshield that extended well over 12 inches during some extremely cold weather. I contacted my insurance company who advised me they worked through Safelite. I was hesitant but they came out to me compared to me going to the dealers body shop and having them do the work (if only I had known they would be the ones to do it correctly). The Safelite guy arrived and was nice and eager to get the work done. He assured me it wouldn't be long and he would clean up afterwards leaving no trace of trash. On the cleanup Safelite receives a 10 but that's where it ends.
When the work was complete and the worker was gone, I noticed that the molding was loose and not tight against the body of the car (frame around the window). I was concerned and called Safelite back explaining my concerns. They sent the repairman back out, it was three days later as I called them the second day after the work, good timing. When he got there I pointed out the flimsy rubber molding they replaced for the solid and tight seal that came from the manufacturer. He said not to worry that the glue would eventually dry and it would settle (still drying three days later, really?). I pointed out that had been three days and if the product was not molded yet it was faulty.
I elaborated by explaining if the glue wasn't dry, driving and rain or other inclement weather could shift the molding causing future sealing issues. He looked at me confused and stated "well it's aftermarket parts, we don't have the ability to replace the molding with OEM parts so therefore the work can be imperfect." So of course I said "are you stating Safelite does substandard or other than perfect" work. He then states, ready for it "I don't speak on behalf of Safelite." I said "I would argue that point since you're wearing their shirt and driving their van and receiving a paycheck with the Safelite name on it. He kind of just looked at me, paused for a bit and asked me if I wanted another "other than perfect" rubber molding installation. I kindly declined. I asked what happens when water starts coming through and rotting the metal and causing leaks. He stated Safelite gives a lifetime warranty.
I called Safelite and they assured me there was also a lifetime warranty and that any damage from faulty work or parts were also covered. Well after some time, I've found water gets under the drivers side rug. It's been getting much worse to the point that there's a mildew type smell when it rains or I go through a car wash. For the longest time I was unable to find the issue. After some research, I've found numerous other owners of my similar vehicle that have had their windshields replaced by substandard work practices have found the workers that have replaced their windshields are to blame. There is a common issue that's missed by inexperienced workers and those that don't pay attention to detail.
To end it, Safelite said I must prove that the leak from my windshield must be linked to Safelite's work. Well, it's your molding, your product, your work and no one else has touched it. I had my windshield replaced through my insurance as it's an item that's covered at no cost to me so it's recorded. Look at the reviews on this site. They have about 1 star, we can't all be wrong. Go to the dealer, I wish I had.
Safelite AutoGlass Company Profile
Company Name:

Safelite AutoGlass

Website:

https://www.safelite.com/