The pilots blame CEO Gary Kelly for the July 20 tech meltdown that grounded thousands of flights
08/02/2016
|
ConsumerAffairs

By James R. Hood
ConsumerAffairs' founder and former editor, Jim Hood formerly headed Associated ... Read Full Bio→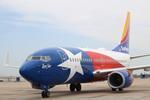 Southwest Airlines pilots are calling for the resignation of CEO Gary Kelly, blaming him for the tech meltdown that left the airline in shambles for days last month. The pilots were joined by the mechanics of the Aircraft Mechanics Fraternal Association.
"As tenured employees and frontline leaders of this company, we can no longer sit idly by and watch poor decision after poor decision deeply affect our customers and Southwest Airlines," Capt. Jon Weaks, president of the...
More
Airline said things are returning to normal after its computer glitch
07/25/2016
|
ConsumerAffairs

By Mark Huffman
Mark Huffman has been a consumer news reporter for ConsumerAffairs ... Read Full Bio→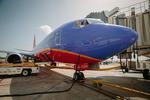 After computer outages caused cascading problems, cancelling hundreds of flights late last week, Southwest Airlines reports things got back to normal over the weekend -- at least, close to normal.
In a notice to consumers posted on social media Saturday, the airline noted that "things are getting better and our cautious optimism is starting to become tangible as the operation stabilizes."
The computer glitch which occurred last Wednesday resulted in a backlog of flights t...
More
Sort By