The airline cancelled 40 of its flights on Sunday
04/23/2018
|
ConsumerAffairs

By Mark Huffman
Mark Huffman has been a consumer news reporter for ConsumerAffairs ... Read Full Bio→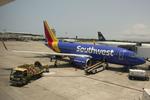 Travelers returning home on Sunday on Southwest Airlines encountered a few delays as the carrier cancelled about 40 flights for engine inspections.
In a statement, Southwest said the flight disruptions were the result of its decision to step up its ongoing engine fan blade inspection program, looking for signs of metal fatigue. An engine blade separated from an engine in mid-flight last Tuesday, killing a passenger aboard Southwest Airlines flight 1380.
"We have minimized...
More
The airline is stepping up its engine inspection program
04/18/2018
|
ConsumerAffairs

By Mark Huffman
Mark Huffman has been a consumer news reporter for ConsumerAffairs ... Read Full Bio→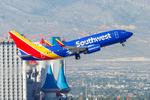 Southwest Airlines says it is accelerating its engine inspection program after an exploding Boeing 737 engine nearly caused a flight to crash Tuesday morning.
One passenger on the New York to Dallas flight died and several others were injured as the pilot struggled to land the crippled aircraft at Philadelphia.
Jennifer Riordan, a 43-year-old mother of two, was listed as the fatality. She was seated next to a window that shattered when debris from the exploding engine hit...
More
Sort By