CEO Gary Kelly says introducing one would be a 'huge mistake'
01/30/2017
|
ConsumerAffairs

By Christopher Maynard
Christopher Maynard is a New York-based writer and editor who ... Read Full Bio→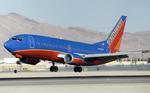 It used to be that airliners strove to out-do each other in providing amenities to passengers. But in an ironic twist, many carriers have begun taking away flight perks to lower the ticket price.
No-frills fares has been a growing trend in the airline industry. Delta was the first to hop on board with the idea when it revealed its Basic Economy fare, which lowered ticket prices in exchange for no seat assignments and ineligibility for complimentary upgrades and same-day ...
More
CEO Gary Kelly spares 'no thought whatsoever on charging bags'
10/31/2016
|
ConsumerAffairs

By Christopher Maynard
Christopher Maynard is a New York-based writer and editor who ... Read Full Bio→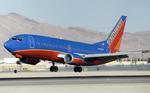 The airline industry can be a harsh business. In a world where money is king and companies are always looking out for the bottom line, not scraping in revenue from every available source is practically unheard of.
However, "practically" may be the operative word. Southwest Airlines has been under pressure to generate more revenue. The company is the only one of the largest commercial airliners in the U.S. that doesn't charge a baggage fee, so the money is there for the t...
More
Sort By