CEO Gary Kelly spares 'no thought whatsoever on charging bags'
10/31/2016
|
ConsumerAffairs

By Christopher Maynard
Christopher Maynard is a New York-based writer and editor who ... Read Full Bio→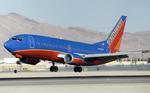 The airline industry can be a harsh business. In a world where money is king and companies are always looking out for the bottom line, not scraping in revenue from every available source is practically unheard of.
However, "practically" may be the operative word. Southwest Airlines has been under pressure to generate more revenue. The company is the only one of the largest commercial airliners in the U.S. that doesn't charge a baggage fee, so the money is there for the t...
More
The pilots blame CEO Gary Kelly for the July 20 tech meltdown that grounded thousands of flights
08/02/2016
|
ConsumerAffairs

By James R. Hood
ConsumerAffairs' founder and former editor, Jim Hood formerly headed Associated ... Read Full Bio→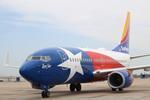 Southwest Airlines pilots are calling for the resignation of CEO Gary Kelly, blaming him for the tech meltdown that left the airline in shambles for days last month. The pilots were joined by the mechanics of the Aircraft Mechanics Fraternal Association.
"As tenured employees and frontline leaders of this company, we can no longer sit idly by and watch poor decision after poor decision deeply affect our customers and Southwest Airlines," Capt. Jon Weaks, president of the...
More
Sort By