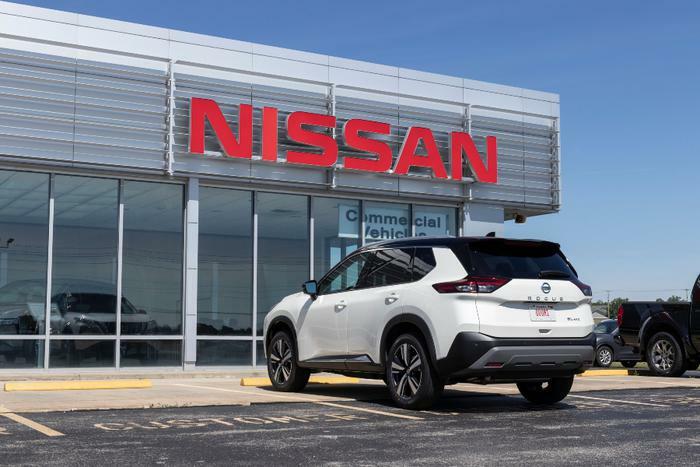 Parents who own a 2021 Nissan Rogue need to be aware of a recent recall that may endanger their young children. 
The automaker is recalling over 47,000 of the vehicles because of a welding issue that could prevent child seats from being properly anchored. The child seat could become disengaged in the event of a crash or a sudden stop, which could lead to serious injury. The issue makes these Rogue vehicles non-compliant with Federal Motor Vehicle Safety Standards.
Nissan said it is working with dealers so that affected vehicles can be inspected. In cases where a problem is identified, the dealers will replace rear seatbacks at no cost to the vehicle owner. Recall notification letters will be sent to owners on July 30.
Tesla recalls over 285,000 vehicles produced in China
Over 285,000 Tesla Model 3 and Model Y vehicles produced at a Shanghai factory are being recalled because Chinese officials say a defect could cause them to accelerate unexpectedly.
One industry consultant said a remedy is being implemented via a software patch and that vehicle owners will not need to return their cars to have them fixed. Tesla officials said they are working with Chinese officials to "strictly follow national regulations and keep improving our safety protection."
The recall has some greater significance because of previous claims made against Tesla when it comes to cases of unintended acceleration. Consumers previously petitioned the National Highway Traffic Safety Administration (NHTSA) to look into over a hundred consumer complaints of Tesla cars suddenly taking off on their own. Tesla previously stated that those claims were completely false.
Ford recalls trucks because of wheels that may detach
Over 17,000 model year 2021 Ford F-350s, F-450s, F-550s, and F-600s with dual rear wheels and front wheel hub extenders are being recalled because of an issue that could cause the wheels to detach. 
Ford says the front wheel hub extenders in affected vehicles may be improperly attached to the front rotor hub assemblies. This could cause the separation of the wheels and wheel extenders from the trucks and increase the risk of a crash. 
Ford says it is working with dealers so that affected vehicles can be inspected and have the front wheel hub extender nuts tightened. Owners are being advised not to drive their vehicles until the torque of the wheel extender nuts can be verified, and the fix will be applied at no cost. 
Hand sanitizer bottles recalled for looking like drink containers
Last week, we reported that Prairie Wolf Spirits Inc. was recalling its hand sanitizer products because the packaging too closely resembled water bottles. Apparently, that isn't an isolated incident. 
Ardil Commercial is also recalling its hand sanitizer products because they are packaged in bottles that look too much like drink containers. The hand sanitizer products come in four-ounce bottles under the brand name "Limar" and were sold nationwide. The company says it has received no reports of adverse events related to the recall.