---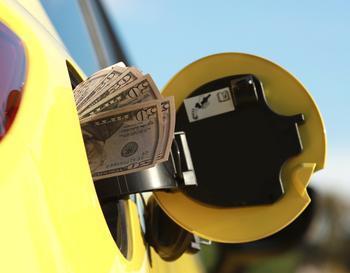 The price of oil has approached $50 a barrel in recent days, a recent high but only half of what it was nearly two years ago.
In that time, consumers and businesses have enjoyed low fuel prices, reducing the cost of a fill-up, as well as drastically reducing businesses' transportation costs.
Oddly, the expected benefit from that to the economy hasn't shown up. Consumer spending has ticked up slightly, but much of that is attributed to a belated rise in wages.
Now, an economic team at Citigroup has issued a report saying it is hard-pressed to find evidence of lower oil prices benefiting businesses. In a note quoted by Bloomberg News, Citigroup Chief Global Equity Strategist Robert Buckland and Strategist Mert Genc said that even though companies are spending less on energy, it isn't helping the bottom line.
"Investors were hoping that lower oil prices would boost earnings expectations in other consumer-oriented sectors, even if with a lag," the team wrote. "But these upgrades never really came through."
Airline profits have been among the strongest, helped no doubt by lower fuel costs. But industry analysts have attributed the strength to heavier passenger loads, as well as fees that continue to supplement fares.
Consumers not spending that much
With more money in consumers' pockets, there was some expectation that retail and consumer discretionary businesses would thrive. But retail profits have struggled and consumer spending hasn't lived up to expectations.
What are consumers doing with the money they save at the gas pump? The Citigroup analysts point out that the savings rate has increased in recent months, suggesting consumers are using the break to build up their rainy day funds.
One sector of the economy does appear to be attracting some of the dollars consumers are saving on fuel: the auto industry. At the end of last year Kelley Blue Book's Karl Brauer noted that car and truck sales had surpassed recovery mode and moved into record territory.
While some predicted car sales would level off in January, they continued to rise each month until May, when they dipped slightly.  
---