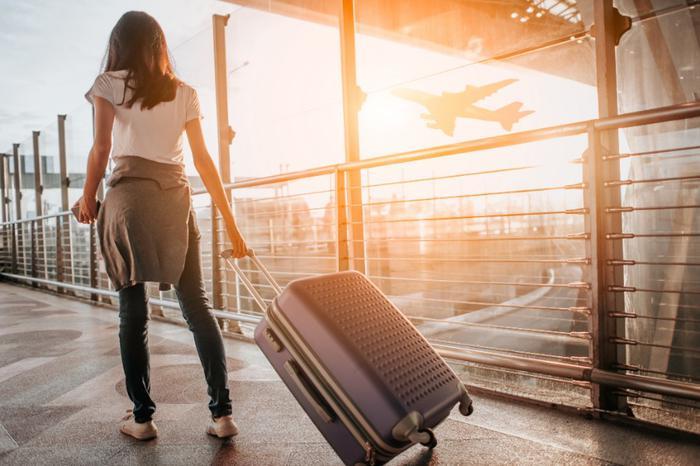 The nation's airports saw a surge in foot traffic over the weekend. 
Data published by the Transportation Security Administration (TSA) shows that over 831,000 travelers were processed at security checkpoints on Sunday. That's the highest number that the agency has tracked since March 17, at the beginning of the COVID-19 pandemic. 
While the bump in traffic is surely good news for airline companies, it's important to note that these figures are still well below normal levels. On the same Sunday in 2019, the TSA estimates that over 2.6 million travelers went through security. 
Traffic numbers continue rising
Airport traffic numbers certainly aren't anywhere close to approaching pre-pandemic levels, but that doesn't mean there isn't cause for some optimism. After all, these numbers have been steadily climbing for several months. 
In a report released today, the Bureau of Transportation Statistics (BTS) says that the number of U.S. airline passengers rose by 93 percent month-over-month in June. That means the number of passengers nearly doubled. 
"The large airlines carried 16.3 million passengers in June 2020 (preliminary), up from 8.4 million passengers on all U.S. airlines in May 2020 and up from 3 million in April 2020, which was the lowest monthly total in BTS records dating back to 1974," the agency said. 
If the TSA security checkpoint numbers are any indication, those numbers will only improve for the month of July. While there were no days in June in which checkpoint visits exceeded 700,000, the agency's report shows there were 16 of those days in the month that followed. So far in August, 7 out of 9 days for which the agency has data have surpassed the 700,000 mark.