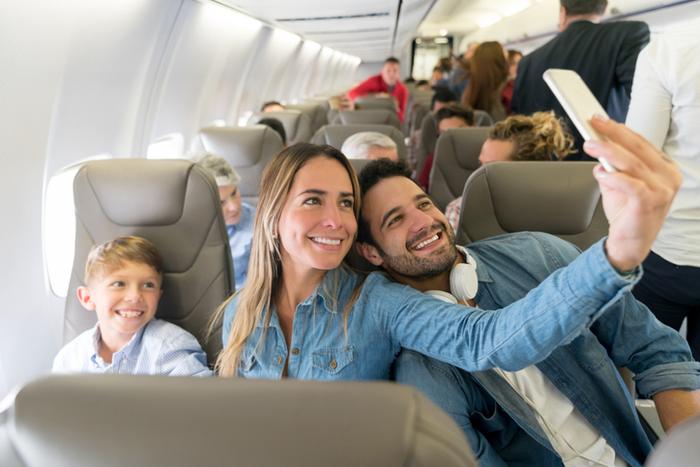 Just in time for Spring Break travels, United Airlines announced its new system that will allow families to book seats next to each other for no additional cost. 
The new process is geared toward families with children under the age of 12 years old. Travelers will now be able to book adjoining seats for themselves and their young children without paying extra. 
"In an era where more families are working in a hybrid environment, they're traveling more often – and they're flying United," said Linda Jojo, chief customer officer for United. "We're focused on delivering a great experience for our younger passengers and their parents and know it often starts with the right seat. We look forward to rolling out more family-friendly features this year." 
Updated seat maps will help families sit together
With this update, fliers will be automatically directed to a new seat map that will highlight seats that are next to each other. This will make it easier for parents to see where there are openings and where they'll be able to sit with their kids. 
The new policy will also give travelers options when adjoining seats aren't available. When traveling with kids on a flight that is full or when an aircraft gets changed, consumers will have the opportunity to switch their flight – at no cost – to get seats that are next to each other. 
The goal of this new system is for parents to avoid having to ask flight attendants or their fellow travelers to switch seats so their children can be next to them. 
Additionally, parents won't have to worry about getting randomly assigned seats. The new policy will be available for travelers who purchase Basic Economy seats – a tier where seats are usually not assigned until fliers check in or get to their gates. 
There are a few tiers of tickets that won't fall under this new policy, including: Economy Plus, United Polaris, and United First Class. 
United will begin rolling out these updates immediately, and all travelers will have access to them starting in the first week of March.