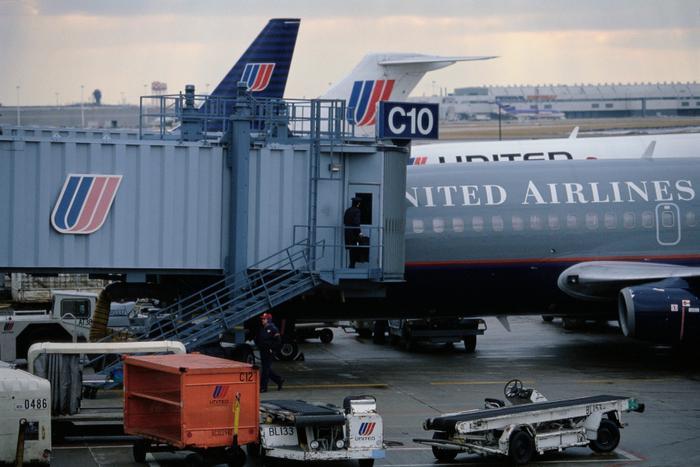 United Airlines and the U.S. Centers for Disease Control and Prevention (CDC) have put a plan into place to launch what the airline calls "the airline industry's most comprehensive contact information collection program for public health follow-up and contact tracing."
The initiative is very straightforward: During a United passenger's check-in procedure, they will be given the option to voluntarily provide their contact information (email, phone number, and the address they're traveling to) -- details that the CDC previously had difficulty obtaining in real-time. Travelers can opt in and participate via United's mobile app, at united.com, or at the airport.
"Contact tracing is a fundamental component of the nation's public health response strategy for controlling the spread of communicable diseases of public health concern," said CDC Director Dr. Robert R. Redfield. "Collection of contact information from air travelers will greatly improve the timeliness and completeness of information for COVID-19 public health follow-up and contact tracing."
United's idea follows Delta's contact tracing program announced on December 3 for international travelers returning to the U.S.
The phased-in approach
This initiative won't start everywhere at once. The program will roll out in phases beginning this week with the voluntary collection of information for all international arrivals. In the weeks ahead, the airline will phase in domestic and international outbound departures. 
"Initiatives like testing and contact tracing will play a significant role in slowing the spread of COVID-19 until a vaccine is widely available," said United's Chief Customer Officer Toby Enqvist. "United continues to take a leadership role in both areas and is proud to support the CDC by doing our part to help them safeguard public health and safety."
Travel industry finally gets what it's been begging for
Travel industry groups have been begging the Trump administration for months to produce a COVID-19 testing plan that would eliminate the patchwork of confusing state-to-state quarantines and travel bans while giving the re-opening of travel a fighting chance.
The American Society of Travel Advisors, Airlines for America, Travelers United, U.S. Travel Association, and the U.S. Chamber of Commerce, along with 15 others, wrote a letter to Transportation Secretary Elaine Chao, Health and Human Services Secretary Alex Azar, and Homeland Security Secretary Chad Wolf asking for a unified national plan way back in October.  
The groups were very direct about the value of contact tracing, saying the government should "eliminate the need for blanket restrictions and traveler quarantines by implementing comprehensive, cost-effective pre-departure testing procedures and contact tracing protocols … that are medically-based, affordable, dependable, scalable, privacy-oriented, and fit into the passenger journey with as little disruption as possible."