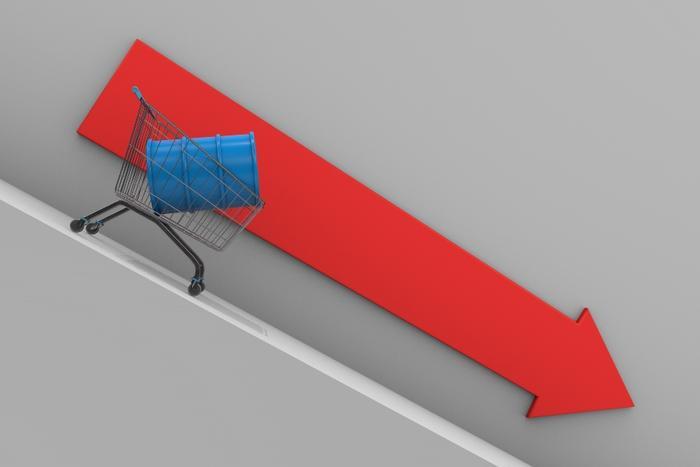 Oil traders were shocked Monday morning when they logged on to see that the May futures price of West Texas crude oil had dropped below $15 a barrel. Before the end of the day, they would be absolutely stunned.
"The price of oil just went negative, and GasBuddy's servers went down just moments after," GasBuddy's Patrick DeHaan reported in an early afternoon tweet. 
The price of May oil had completely fallen past zero and was in negative territory. In the last hour of trading, oil producers were paying buyers $38 a barrel to take it off their hands!
Had the world gone mad? Sort of. 
The shutdowns caused by the coronavirus (COVID-19) have reduced the amount that consumers are driving and buying gas. Because they don't need as much gas, oil refineries that turn crude oil into gasoline don't need nearly as much oil.
But because it costs so much to shut down an oil field, oil producers would rather pay someone to take the oil off their hands because they have filled up practically every storage facility in the U.S.
Little effect on gas prices
Many consumers may be wondering if that means their local gas station will pay them to fill up. DeHaan says absolutely not. They're two completely different products, though gas prices will likely keep falling for a while. 
The current AAA Fuel Gauge Survey puts the national average price of regular gas at $1.81 a gallon, with Wisconsin still coming in as the cheapest state for gas at an average price of $1.22.
While oil traders are being paid to take oil in May, that deal will quickly go away. Oil futures contracts for June delivery are going for between $20 and $30 a barrel and even more for July, as the market is betting the economy will slowly begin to return to normal by then.