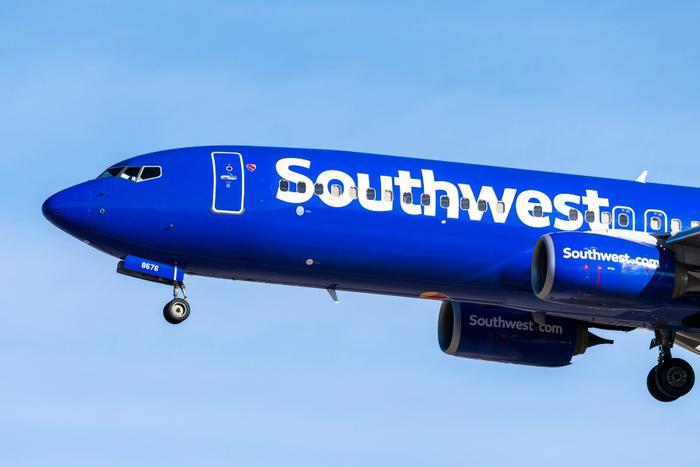 Southwest Airlines is not one to wait for the pandemic to be done and gone. On Wednesday, it announced that it's adding another two destinations, now making 12 new cities it's decided to add on this year.
The newest landing spots for the discount fare carrier are Santa Barbara and Fresno. Those additions now give Southwest coverage at 13 California airports from Sacramento all the way south to San Diego.
"Our arrival in the Heart of California, both on the Central Coast and in the Central Valley, will round out nearly four decades of investment in our California Customers and communities," said Southwest Airlines Chief Commercial Officer & Executive Vice President Andrew Watterson.
"While other airlines seem to fall in and out of love with the state, we're focused on increasing the reach of our low fares and flexible policies in places where we expect them to make a difference."
Southwest's shot was no doubt directed at American, JetBlue, and Allegiant, which all pulled out of various California destinations earlier this year. Southwest didn't give an exact start for service to Santa Barbara and Fresno, leaving it at sometime in "the second quarter of 2021."
Going where the pandemic isn't
In an announcement, Kevin Meikle, Director of Aviation for Fresno Yosemite International Airport, let the cat out of the bag about Southwest's possible reason for adding Fresno -- a gateway to nearby national parks.
"For years residents and businesses throughout Central California have expressed a desire for Southwest service and connectivity to their vast network of destinations and renowned customer service," Meikle said. 
"Southwest will expand the Central Valley's air transportation gateway to Yosemite, Sequoia and Kings Canyon National Parks, and we look forward to our new partnership with Southwest and their arrival in the spring."
Southwest's idea isn't necessarily novel. In July, United Airlines figured out that people are more inclined to travel to outdoorsy places like national parks than they are to a city teeming with potential COVID-19 cases. In United's case, it focused on adding open-air spaces like Aspen, Colorado; Bozeman, Montana; and Jackson Hole, Wyoming.