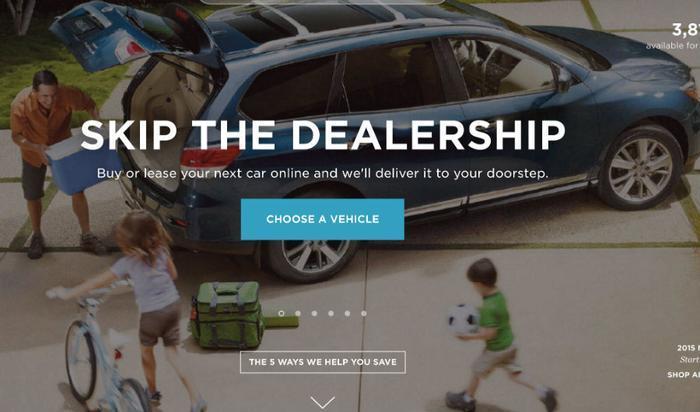 For many consumers, the worst part of buying a new car is dealing with the dealer. There have been scattered attempts to move the whole process online, but they have been only modestly successful so far.
A start-up in California called Roadster thinks it has worked out the kinks and is rolling out something it calls Express Storefront, which takes humans almost completely out of the equation.
Roadster says it enables consumers to shop for a car from their home or office, apply for credit, have their trade-in appraised, and make decisions about down payments, insurance, and so forth.
Once that's done, the dealer delivers the car to the buyer's home or office, the paperwork is signed, and everyone lives happily ever after.
That's the theory anyway and, so far, reports say it's working out pretty well. 
"This is how consumers want to do business. In every other marketplace, consumers are buying things online, not just researching them," said Mike Christian, general manager of Toyota Marin, according to a report by Automotive News.
Roadster has been around for a few years. It initially billed itself as a consumer concierge, helping to close car deals. The initial process required humans on the dealer end to shepherd the deal along, whereas Storefront Express is almost entirely hands-off, the company says. (Concierge service is still available for consumers looking for exotic cars or who want more hand-holding).
An essential element is transparent pricing. There's no haggling and all charges are spelled out on the site.  
Linked from dealer
Consumers can go directly to the Roadster site, but the company expects most customers will come from dealer websites that link out to Roadster using "buy online" buttons.
Roadster and dealers who are on board so far say many consumers prefer the more methodical approach online buying brings to the car acquisition game. Instead of feeling pressure by salespeople and finance managers, consumers can take their time and, at least in theory, put together the deal that's best for them without fixating on price.
"Generally speaking, shoppers spend a disproportionate amount of effort on the up-front price of the car, while not spending enough time and energy on the other aspects of their deal that can be even more impactful to their bottom line. Things like finance or lease rates, trade-in values, or settling for a car that has more features than they really need or want," Roadster's Rudi Thun says on the company's blog. 
For now, the service is only available in California, but if it works, it's expected to spread rapidly.