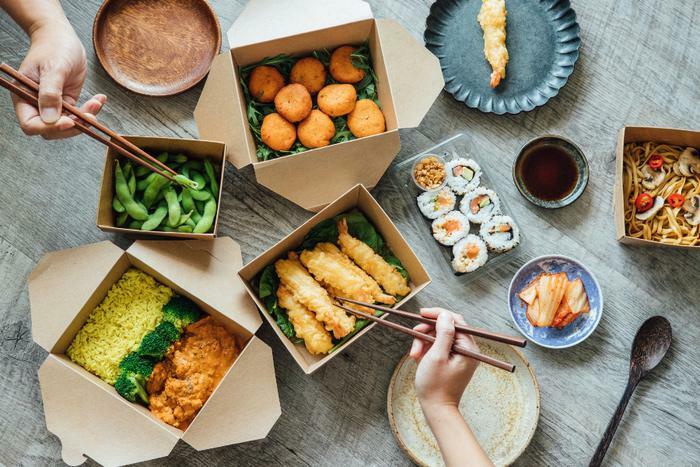 With the pandemic's in-restaurant restrictions forcing American consumers to either cook at home, do carryout, or have their meals delivered, the ones who choose delivery have also had to eat the cost of that option. 
Sometimes those delivery charges are as much as the cost of the food and regulators are starting to get fed up with that disparity and taking up the consumer's plight to try and even things out.
Squeezing out as much as they can
It won't be easy though, mostly because delivery companies say their profit margins are thin enough as they are. In its third-quarter conference call, Uber -- the parent of Uber Delivery, the largest and fastest-growing food delivery business outside of China -- gave an illustration of an eater who orders a $30 meal. By the time delivery/service fees tacked on, and the restaurant gets its usual 30 percent marketplace fee, the adjusted net revenue is $8. 
While $8 seems like a fair profit, it apparently isn't when corporate bean counters start weighing in. To try to earn a few extra cents off of a delivery, UberEats, DoorDash, and Postmates are trying to test price elasticity wherever they can by using location, availability, and delivery priority to squeeze more out of an order. 
When the New York Times broke down the associated costs on an order of two 6-inch Turkey Breast sandwiches from Subway last year, it found markups were 25 percent from GrubHub, 46 percent from DoorDash, 63 percent from Postmates, and a whopping 91 percent using UberEats. Oh -- and that doesn't include a tip, either. 
Regulators take notice
When Californians recently passed Proposition 22 which keeps drivers classified as independent contractors, voters probably didn't think they would be picking up the tab for the added benefits drivers got as part of the deal. 
These added charges haven't gone unnoticed. In September, congressional leaders from Illinois, Pennsylvania, and Washington state fired a shot across the bow of delivery operators, asking the Federal Trade Commission (FTC) to investigate the companies for possible unfair practices tied to fee structures. 
"COVID-19 has made restaurants increasingly reliant on food delivery platforms as measures to reduce the spread of the virus continue to limit in-person dining," the Sept. 22 letter signed by U.S. Representatives Jan Schakowsky (D-Ill.), Mary Gay Scanlon (D-Pa.), and Pramila Jayapal (D-Wash.) stated.
The congresswomen had an added concern -- that the trio of Uber, DoorDash, and Grubhub controls roughly 98 percent of the overall U.S. market.
Where is this all going? On top of not making regulators fond of their business models, food delivery services also have to concern themselves with what happens when the pandemic comes to an end and consumers go back to dining inside of restaurants.
"It is no surprise that delivery platforms are trying to pass on costs imposed by regulators. The danger is that their customers start to step away from the table," said the Wall Street Journal's Laura Forman.