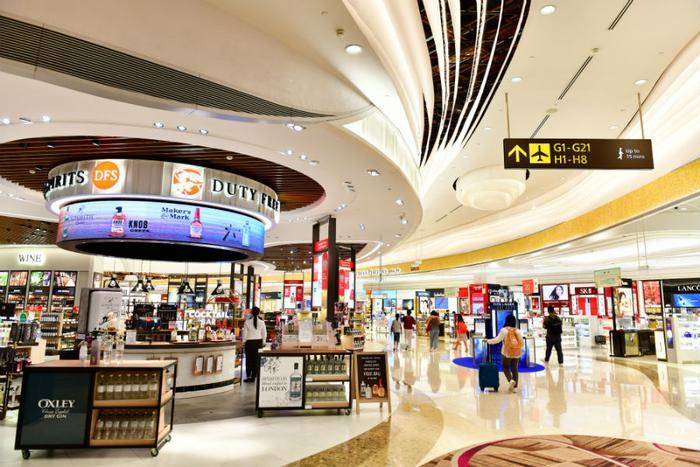 If you travel out of Los Angeles, it looks like you've got a great airport to call your own. On the flip side, you've also got the worst of the bunch.
In Fodor's new travel ranking of the best airports, Hollywood Burbank (BUR) was rated tops and Los Angeles International (LAX) was named the worst for airports on this side of the pond. For international travelers, Singapore Changi Airport (SIN) and Seoul Incheon International Airport (ICN) took first- and second-place, respectively.
Versus other travel surveys, the single most relevant element for the consumer is that Fodor's team focused solely on categories that matter to today's traveler -- hassle-free, affordable parking, food options, and interesting things the entire family can take in pre-flight.
"Most travel awards programs take themselves very seriously. But there are so many fun quirks and nuances to travel, as well as needs and goals that vary from person to person," said Jeremy Tarr, editorial director of Fodor's Travel. "We designed the Fodor's Travel Awards to be more inclusive, more honest, and way more fun and relevant to everyday travelers and tourists."
Who won, who lost, and why
Best U.S. Airport: Hollywood Burbank (BUR). Fodor's reasons: an agreeable airport in a perfect location; straightforward, shenanigan-free experience; plenty of affordable parking (as low as $10 per day!) with easy, quick shuttle access to the airport; Downtown L.A., Hollywood, Santa Monica, Beverly Hills, Universal Studios, and other local attractions within easier reach than LAX; a short trip from security to the gate thanks to having only two terminals; and a Metrolink Station within walking distance of the terminals; great food options.
Next-Best U.S. Airport: Austin TX's Austin-Bergstrom International Airport (AUS). Fodor's reasons: the inherent eclectic nature of Austin bleeds over to the airport ("Keep Austin Weird"); foodie heaven with local faves serving up pie, barbecue, and tacos; live music (in the afternoon); the airport's Changing Exhibits program which features a rotating schedule of art, history, and culture displays; and shops that a traveler hasn't seen at every other airport.
Worst U.S. Airport: Los Angeles International (LAX). Fodor's reasons: Old and rundown; nightmare traffic in, around, and out; never-ending construction which poses a particularly nasty problems for Delta fliers. "Because of the construction separating the two terminals, Delta passengers show up at terminal 3, Delta's original terminal, only to be told to head to terminal 2 to check their bags, then rush back to terminal 3 to go through security. Confused? Join the club," wrote Fodor.
Best International Airport: Singapore Changi Airport (SIN). Fodor's reasons: an incredible array of amenities; a world-class shopping experience; a delectable selection of international cuisine (including an array of "lite" food options); walk-through gardens, interactive exhibits, sky nets, and cool mazes for the kiddos.
Next-Best International Airport: Seoul Incheon International Airport (ICN). Fodor's reasons: "If Changi didn't exist, Incheon would probably be the most mind-blowing airport in the industry," was the survey team's consensus; great relaxation and time-killing options -- shops, cafes, seven relaxing indoor gardens, and a landslide ice-skating rink.
In all fairness…
Just like everything else in infrastructure land, airports are trying to stay on top of the customer-pleasing curve. For example, Fodor's notes that while there may be traffic hassles at LAX for the time being, the city is trying to flip that narrative by putting in a new connector for the Crenshaw/LAX and Green Lines due in 2023.
"Airports are like living creatures – sprawling, complicated, chameleon-like things that are constantly expanding and renewing themselves," Tarr said. "What is today's best airport can quickly become next year's worst."