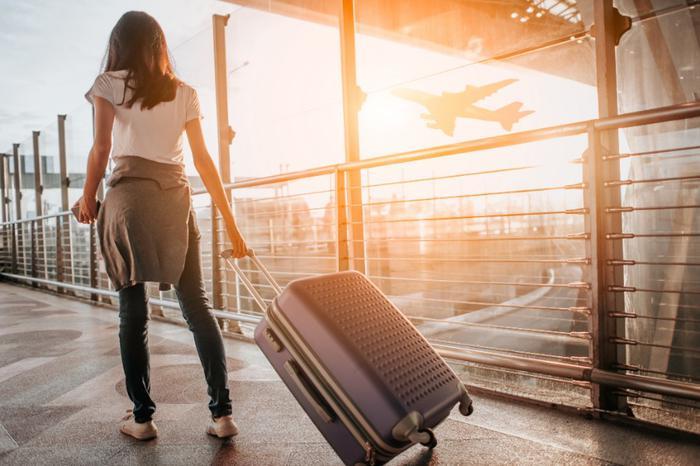 The once unfriendly skies of the COVID-19 pandemic are now producing an improvement in on-time performance. However, getting a refund from an airline continues to be a major hassle for travelers, according to the latest metrics from the Department of Transportation (DOT).
In monitoring 10 airlines -- Allegiant, Delta, Southwest, American, United, Spirit, JetBlue, Alaska, Frontier, and Hawaiian -- the ups and downs shook out like this:
Arrivals
Highest on-time arrival rates:
1.    Southwest Airlines – 94.5 percent and a near 15-point improvement from the previous year
2.    Alaska Airlines Network – 92.5 percent 
3.    Hawaiian Airlines Network – 91.7 percent 
Lowest on-time arrival rates:
1.    JetBlue Airways – 85.4 percent 
2.    Allegiant Air – 85.5 percent 
3.    Frontier Airlines – 87.0 percent 
Cancellations
In July 2020, reporting marketing carriers canceled 0.8 percent of their scheduled domestic flights, a higher rate than 0.4 percent in June 2020 but a lower rate than 2.1 percent  a year before (July 2019). 
Lowest canceled flight rates: 
1.    Spirit Airlines – 0.1 percent 
2.    American Airlines Network – 0.6 percent 
3.    Southwest Airlines – 0.7 percent 
Highest cancellation rates:
1.    Hawaiian Airlines Network – 4.1 percent 
2.    Frontier Airlines – 3.2 percent 
3.    JetBlue Airways – 2.8 percent 
Complaints 
In July 2020, the DOT received 11,117 complaints about airline service from consumers -- up an unbelievable 493.2 percent from the total of 1,874 filed in July 2019, but down 30.3 percent from the 15,946 received in June 2020. Of the 11,117 complaints received in July 2020, 10,257 concerned refunds.
The bad boys of the complaint world turned out to be United (850 total with 93.8 percent of those regarding refunds), Frontier (795 total with 72.4 percent regarding refunds), and American (615 total with 81.9 percent regarding refunds). 
Bad news aside, every airline should get a little credit for being efficient with handling luggage. Overall, baggage-related complaints were down from 11.8 percent in July 2019 to 0.5 percent in July 2020.
Mishandling of wheelchairs
Travelers usually don't take into consideration things like how efficient an airline is when it comes to things like mishandling assistive devices like wheelchairs. But with the pandemic already producing enough stress as it is, every little thing that goes wrong only adds to a traveler's stress levels.
In July 2020, airlines reported mishandling a rate of 1.17 percent mishandled wheelchairs and scooters, a tick better than a year ago, but still something a traveler who needs assistance should be aware of.
While Southwest scored well in the on-time category and American in the cancelled flights segment, neither fared well in the wheelchair/scooter breakout. American (and its subsidiaries) mishandled 150 wheelchair/scooter requests, and Southwest was a distant second at 31. The airline with the best record in this category was Hawaiian, who bungled zero wheelchair/scooter requests.
Other metrics
In the animal department, it looks like all the problems related to animals have completely vanished. Whether it was the DOT's recent involvement or the airlines just paying more attention, who knows. However, there were zero animal-related complaints in the latest DOT statistics, and for travelers with pets, that's a welcome change.
Also down were the complaints about discrimination -- possibly a result of a House committee calling out airlines about the matter. Discrimination complaints fell from 11 in July 2019 to only five in 2020. Of those, one regarded race, three regarded national origin, and one regarded religion. The DOT says that all complaints alleging discrimination are investigated by the Department to determine if there has been a violation(s) of the passenger's civil rights.