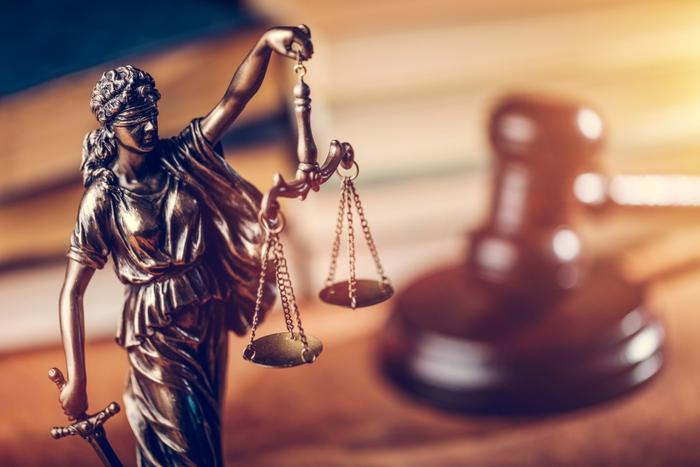 An arrangement between American Airlines and JetBlue has raised the ire of the U.S. Department of Justice (DOJ). Together with Attorneys General in six states and the District of Columbia, a lawsuit was filed on Tuesday to block an unprecedented series of agreements for the creation of the "Northeast Alliance." In that partnership proposal, the two airlines would consolidate their operations in Boston and New York City. 
As you can imagine, that's a pretty healthy combination. However, the DOJ felt not only would eliminate healthy competition in those cities, but will also harm travelers across the U.S. by greatly diminishing JetBlue's incentive to compete with American in other markets , "further consolidating an already highly concentrated industry."
"Millions of consumers across America rely on air travel every day for work, to visit family, or to take vacations. Fair competition is essential to ensuring they can fly affordably and safely," said Attorney General Merrick B. Garland.
"In an industry where just four airlines control more than 80% of domestic air travel, American Airlines' 'alliance' with JetBlue is, in fact, an unprecedented maneuver to further consolidate the industry. It would result in higher fares, fewer choices, and lower quality service if allowed to continue. The complaint filed today demonstrates the Justice Department's commitment to ensuring economic opportunity and fairness by protecting consumers and competition."
Good thing or bad thing for the traveler?
When the alliance was originally announced, both JetBlue and American were excited about the possibilities. From its podium, American said the partnership gave the air traveler a larger schedule of flights, frequent flyer cooperation, and a "seamless" travel experience.
The Department of Transportation (DOT) seemed favorable, too, and the partnership was actually approved by the Transportation Department just weeks before the Trump administration left office.
"Could American build up operations in Boston and New York without JetBlue's help, leading to more competition? Sure, in theory, but you really think American's management was going to be able to execute well on that? Like, have they been following the airline for the past decade?," postured OneMileAtATime's Ben Schlappig.
"I think a vast majority of frequent flyers would agree that reciprocal mileage earning and redemption opportunities, as well as reciprocal elite perks, benefit consumers," Schlappig said, laying out consumer-facing pluses like giving American a better chance at competing in the New York area and working together on scheduling to make their networks more complementary.
"If you ask me, these kinds of partnerships are the sweet spots, compared to a merger — consumers get upside, but you still have a distinct competitor in the market," he said.