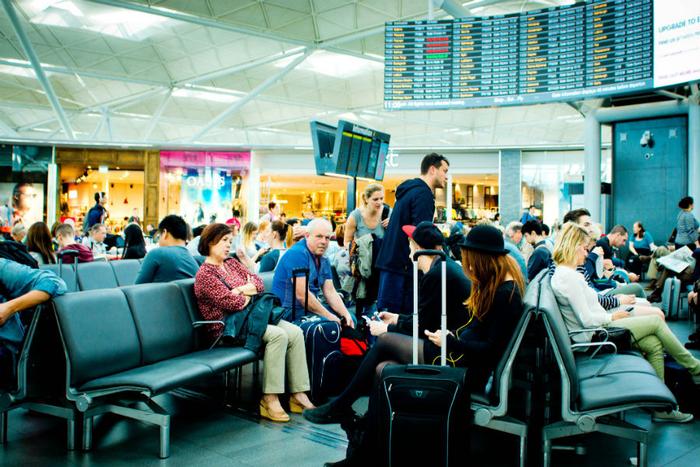 During the holidays, many consumers flock to airports around the country to celebrate with their friends and family. However, this time of year usually means more crowds at TSA security checkpoints, more stress, and more uncertainty about making it to the airport on time. 
To help give holiday travelers some insight into when to get to the airport, Upgraded Points conducted a survey to determine when consumers should arrive at the airport to ensure they don't miss their flights. The survey covers 50 airports across the U.S. and even features a list of the top 15 airports in the country where arriving early is imperative. 
"Preplanning is always key to a smooth travel experience," said Alex Miller, founder of Upgraded Points. "But as we all know, things happen when it comes to travel – especially around the holidays. By knowing which airports are busier and why you can pre-plan for any delays and ensure your timing sets you up for success." 
Time is of the essence in these 15 airports
Fifty of the largest airports across the country were included in this study, and they were ranked based on 15 criteria: number of enplanements, number of passengers, airport size, average TSA wait time, number of terminals, number of gates, number of airport employees (per square mile), number of airport lounges (per square mile), number of restaurants/bars (per square mile), number of shops (per square mile), number of parking lots/decks, percentage of on-time departures, percentage of delayed departures, car traffic volume, and car traffic index. 
Each factor was given a weighted score, and airports with the highest scores were those where travelers needed to arrive earlier. The survey ultimately narrowed down the top 15 airports where arriving early was critical:  
O'Hare International Airport (Chicago, IL)

Los Angeles International Airport (Los Angeles, CA)

John F. Kennedy International Airport (Queens, NY)

George Bush Intercontinental Airport (Houston, TX) 

Dallas/Fort Worth International Airport (Dallas/Fort Worth, TX)

Miami International Airport (Miami, FL)

San Francisco International Airport (San Francisco, CA) 

Charlotte Douglas International Airport (Charlotte, NC) 

Philadelphia International Airport (Philadelphia, PA)

Newark Liberty International Airport (Newark, NJ)

Seattle-Tacoma International Airport (Seattle, WA)

Orlando International Airport (Orlando, FL) 

Boston Logan International Airport (Boston, MA) 

Hartsfield-Jackson Atlanta International Airport (Atlanta, GA) 

Denver International Airport (Denver, CO)
Based on the survey, Chicago's O'Hare is the most important airport to get to early. The results recommend travelers get there three hours and four minutes before their flights are scheduled to take off. On the other end of the spectrum is John Glenn Columbus International Airport, which requires travelers to get there just one hour before departure. 
What contributes to slowdowns? 
There are several factors that contribute to slowdowns in these major airports – and that put travelers in jeopardy of missing their flights. Everything from airport staff, TSA wait times, the total acreage of the airport, the number of gates in an airport, and even the number of restaurants or bars in an airport make it harder to be on time for a flight.
The survey showed that the number of employees in all of O'Hare International Airport is nearly 10% lower than the national average. On top of that, the airport has nearly 200 gates and welcomes tens of millions of passengers a year. 
Overall, to help ease some of the stress of traveling during the holidays, experts recommend giving yourself plenty of time at the airport – especially in some of the biggest, most populated areas.