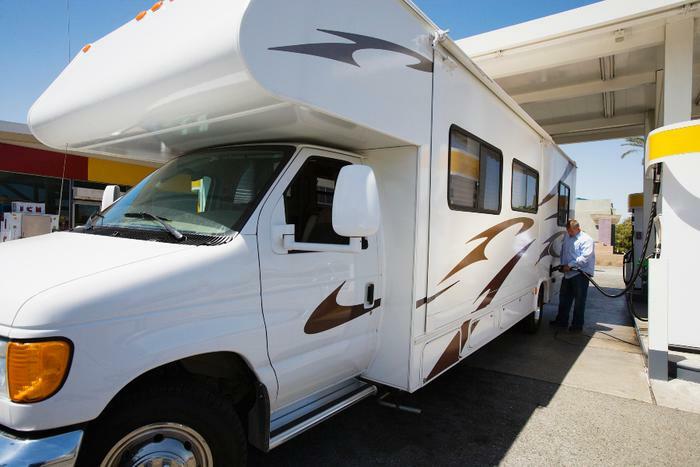 During the first year of the pandemic, recreational vehicle (RV) sales boomed and campgrounds were crowded with Americans seeking to safely get out of the house.
But with gasoline prices reaching over $4 a gallon in most parts of the country, those campgrounds may be a little less crowded this spring and summer. The Dyrt, an app that's popular with campers, surveyed its users and found that gas prices are causing 60% of RV owners to make other plans.
The survey included consumers who said their primary mode of camping is via RV, camper van, trailer, overlanding, truck camper, or rooftop tent campers. Nearly all said, quite understandably, that gas prices will make camping less affordable.
Many of the people in the survey recently purchased camping vehicles that may have to stay parked for a while. Fifty-seven percent of people who tried a new form of camping last year opted for RVs and camper vans, making these the fastest-growing types of camping.
"Camping with RVs and camper vans has increased dramatically in popularity in recent years, more so than any other type of camping," said Kevin Long, CEO of The Dyrt. "Depending on which part of the country you're filling up in, and obviously the size of the gas tank, the cost for a fill-up could be $500 or more."
Putting off long road trips
Long says people who recently purchased an expensive RV probably aren't going to try to sell it. Instead, they may take fewer and shorter trips this summer.
"Maybe they'll save that cross-country road trip of a lifetime for 2023," Long said.
"I had hoped to go on weekend trips around Oregon and Washington at least twice a month or more," said Kelly Ann of Portland, Ore., a Dyrt user who recently purchased a rooftop tent camping rig. "I need to cut that back to once a month. Everyone is rethinking plans."
Campgrounds in the Western U.S. are among the most popular, but unfortunately for campers, western states have the nation's most expensive gasoline. The average price of regular gas in California is approaching $6 a gallon. Colorado is the region's gasoline bargain, with an average price of $3.99 a gallon.