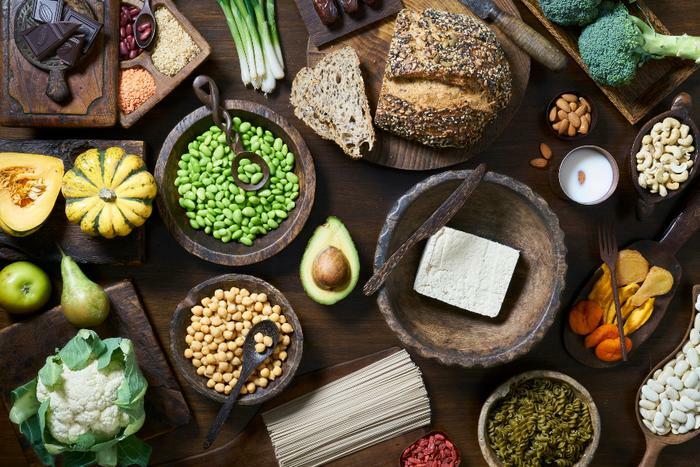 A new study conducted by researchers from the U.S. Department of Agriculture (USDA) explored the link between consumers' diets and antibiotic resistance. According to their findings, eating at least eight to 10 grams of soluble fiber each day may be linked with a lower incidence of antibiotic resistance in the gut. 
"...The results lead directly to the idea that modifying the diet has the potential to be a new weapon in the fight against antimicrobial resistance," said researcher Danielle Lemay. "And we're not talking about eating some exotic diet either, but a diverse diet, adequate in fiber, that some Americans already eat." 
How diet affects antibiotic resistance
For the study, the researchers analyzed data from nearly 300 adults enrolled in the USDA Nutritional Phenotyping Study. The participants completed questionnaires about their typical diets, and the researchers performed metagenome sequencing to understand how the participants' diets were affecting bacteria diversity in their guts. 
The study showed that the participants' diets had a direct impact on bacterial diversity. For starters, the study showed that diets higher in fiber and lower in protein were linked with the lowest levels of antimicrobial resistant genes (ARG). This also means that these participants had the greatest bacterial diversity in the gut, which ultimately helps fight off antibiotic resistance. 
However, the team found that the opposite was also true – higher levels of ARG were linked with poorer bacterial diversity in the gut. The study suggests that the best gut health outcomes were associated with diets that were high in soluble fibers, like legumes, grains, seeds, and some fruits and vegetables.
"Surprisingly, the most important predictor of low levels of ARG, even more than fiber, was the diversity of the diet," Lemay said. "This suggests that we may want to eat from diverse sources of foods that tend to be higher in soluble fiber for maximum benefit.
"Our diets provide food for gut microbes. This all suggests that what we eat might be a solution to reduce antimicrobial resistance by modifying the gut microbiome." 
Though the team plans to do more work in this area, these findings highlight the ways that diet may play an important role in beating antibiotic resistance. 
"In the end, dietary interventions may be useful in lessening the burden of antimicrobial resistance and might ultimately motivate dietary guidelines that will consider how nutrition could reduce the risk of antibiotic-resistant infections," Lemay said.