---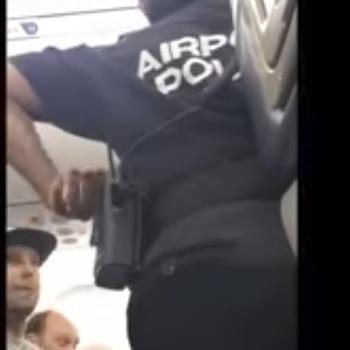 For the airlines, the world changed on April 9, 2017.
That's when United Airlines summoned Chicago airport police to forcibly remove a passenger on a Louisville bound flight after he refused to give up his seat to a United employee. Video of the incident was recorded by numerous passengers, sparking world-wide outrage.
Since then airlines have been subjected to intense scrutiny by passengers, fed up with the often unpleasant rigors of today's commercial air travel. Every encounter, it seems, is now recorded on smartphones and Tweeted around the world.
Though not every incident ends up in court, some do. The latest is a complaint filed against Delta Airlines by a passenger who says he was assaulted by members of a Delta flight crew during a flight from Atlanta to Palm Springs, Calif., two years ago.
Alleges assault and battery
Courthouse News, which obtained a copy of the complaint, reports Atef Bandary is seeking damages for assault and battery, emotional distress, and charges the airline with negligence. According to the 14-page document, this is what Bandary alleges:
During the flight, he says he asked a flight attendant for some water and a light snack, because he needed to take medication that required it to be taken with food. Bandary said the request was denied.
Bandary, who says he is HIV positive, took the medication without food and says that caused a case of diarrhea. He says when he got up to go to the lavatory, a flight attendant ordered him to sit down. He says he explained the situation -- including the fact that he is HIV positive -- to no avail.
Forcibly restrained
When he insisted he must use the toilet, he says the flight attendant notified the captain, who enlisted a fellow passenger who was a law enforcement officer, to forcibly restrain him, in the process injuring his shoulder.
Adding insult to injury, he says during the altercation his pants fell down around his ankles and, despite his pleas, those subduing him refused to pull up his pants.
Delta later pressed charges against Bandary and he was indicted on criminal charges of interfering with a flight crew member. After hiring a lawyer, he says the jury acquitted him.
In his suit against the airline, Bandary also charges the airline targeted him because he is a naturalized citizen, is gay, and because he had complained about the service on the flight.
Bandary does not specify the monetary damages he seeks. Rather, he says he wants the court to determine the amount, should it find in his favor.
Thanks
Keep an eye on your inbox, the lastest consumer news is on it's way!
Unsubscribe easily whenever you want
---