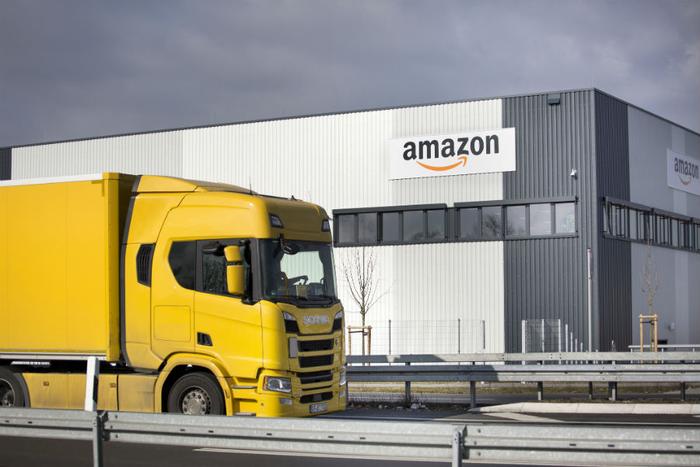 A watchdog group, China Labor Watch, charges workers at a Chinese factory making Amazon products are subjected to working conditions that violate Chinese laws.
The factory, in the city of Hengyang, produces Amazon's Echo speakers and Kindle e-readers. The lengthy report claims workers at the Foxconn factory are forced to work long hours, are given inadequate training, and are often exposed to hazardous conditions.
As examples, the report said some workers were required to put in up to 100 hours of overtime per month when orders reach their peak. China's labor laws limit workers to 36 hours of overtime per month.
The report also said workers must report to their work stations 10 minutes before their shifts begin, but the extra time is not officially part of their work day.
Disparity in treatment
The report also found a disparity between how regular employees are treated and so-called dispatch – or temporary – workers.
"In addition, sick leave is unpaid for dispatch workers, and they are regularly sent on leave during the factory's off season," the authors write.
"During this time, they do not receive any wages. Dispatch workers also do not receive any social insurance, nor are contributions made to their housing provident fund. According to the Interim Provisions on Labor Dispatch, dispatch workers are to be registered for social insurance and employers are to make social insurance contributions."
The group's investigators also cite inadequate fire safety in the dormitory area, lack of sufficient protective equipment, absence of a functioning labor union at the factory, and strict management staff who subject workers to verbal abuse.
Previous complaints
Foxconn has been the subject of labor complaints in the past. In November, the Financial Times reported one Foxconn plant in China was employing middle school interns, who were putting in 11-hour days.
In a letter to China Labor Watch, Amazon said it takes reported violations of its supplier code of conduct "extremely seriously."
"Amazon recognizes our responsibility to ensure the well-being of factory workers manufacturing products for Amazon," the letter said.
In a statement to the media, Amazon said it conducts internal audits of supplier factory conditions. The company said the last audit, concluded in March, found two issues of concern, which it has asked the factory operators to address.