Just two weeks after United Airlines set off a social media firestorm by forcibly removing a passenger from a flight, American Airlines finds itself in damage control mode as well.
According to several passengers who were in the process of boarding American Airlines Flight 591 at San Francisco, a male flight attendant grabbed a stroller from a female passenger who was in the process of boarding, while holding her small child.
According to witnesses, the flight attendant then hit the woman in the head with the stroller. There is no video of this alleged incident, but several passengers whipped out smartphones and started filming the aftermath.
The passenger, reportedly traveling from Argentina, can be seen and heard crying, asking that the stroller be returned to her. When an angry fellow passenger gets out of his seat to confront the flight attendant, a fight between the two nearly ensues.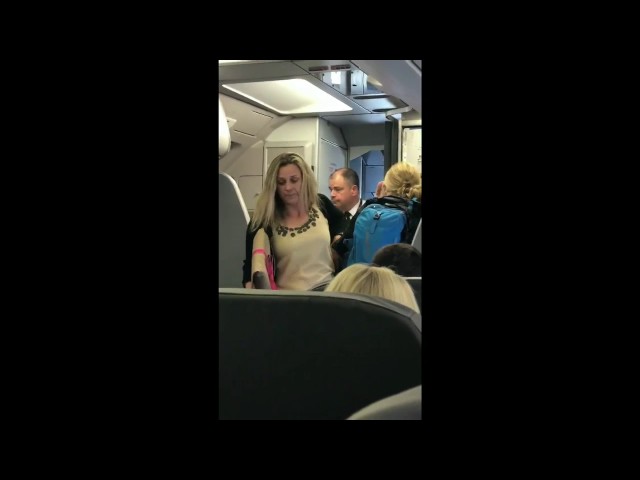 Perhaps taking a lesson from the United debacle, American Airlines removed the flight attendant from duty and announced it had begun an investigation to determine what happened aboard the aircraft.
American statement
"What we see on this video does not reflect our values or how we care for our customers," American said in a statement. "We are deeply sorry for the pain we have caused this passenger and her family and to any other customers affected by the incident. We are making sure all of her family's needs are being met while she is in our care."
American said it put the passenger on another flight and upgraded her and her family to first class for the rest of the trip.
Even though the video does not show the alleged encounter, the aftermath was apparently disturbing enough to executives in the C-suite at American.
"The actions of our team member captured here do not appear to reflect patience or empathy, two values necessary for customer care," American said in its statement. In short, we are disappointed by these actions."
Surain Adyanthaya, who filmed the aftermath, told the London Daily Mail it appeared to him that the woman was "involuntarily removed" from the plane while the flight attendant stayed aboard.
Two weeks ago a Kentucky physician, Dr. David Dao, was dragged off of a United Express Jet flight from Chicago to Louisville after he refused to give up his seat to a United Employee.