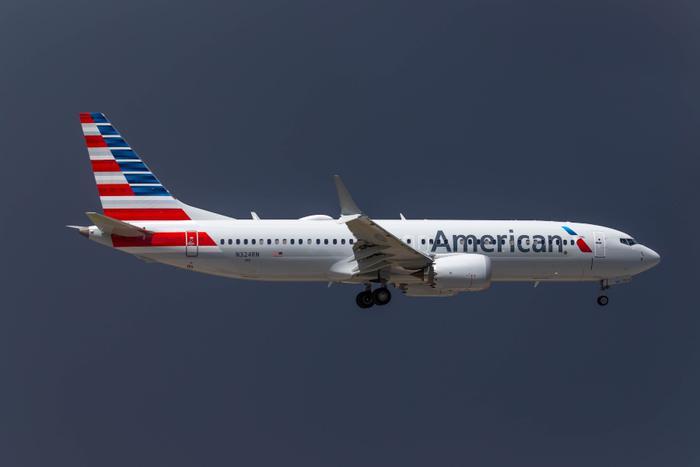 American Airlines has become the first U.S. airline to return the once ill-fated 737 MAX to service. Two years after all 737 MAX were grounded following two fatal crashes and after 20 months of a rigorous recertification process by the Federal Aviation Administration (FAA), the aircraft made a safe return to the skies Tuesday via an American flight from Miami to New York City.
American Airlines Flight 718 left Miami on time and landed in New York ahead of schedule, then turned around and made another safe trip back to Miami Tuesday afternoon. 
Confidence restored
On top of what the FAA inspected, American said it also conducted an exhaustive process to ensure that every 737 MAX in the air is safe and that its pilots, flight attendants, team members, and customers are confident in the return of the aircraft.
Needless to say, Boeing, the aircraft's manufacturer, was ecstatic too. The company had moved toward dire straits since the MAX' grounding, forcing it to ask lenders for $10 billion to help offset losses from MAX-related incidents and to fend off a $336 million lawsuit over its failure to complete 737 MAX orders.
Noticeable changes
The forced downtime was actually a blessing, in part, for Boeing. It says it was able to revisit the construction and layout of its 737 planes, which led to "new, more fuel-efficient engines and improved aerodynamics" that will reduce both fuel and emissions by 20 percent. In addition, the reconfigured plane can fly some 600 miles further than its predecessor. 
On the passenger side of the equation, fliers will enjoy a new interior replete with modern sculpted sidewalls, window reveals, LED lighting designed to enhance the sense of spaciousness, and larger pivoting overhead storage bins.
Boeing's investment in retooling the MAX has already started to pay off. Just last week, Alaska Airlines announced that the carrier is buying 23 more 737-9 airplanes, building on its original order and options to acquire 120 aircraft in total. 
Still don't want to set foot on a 737 MAX?
For travelers who are still skeptical about flying on a 737 MAX, American, for one, says it understands. 
"If a customer doesn't want to fly on a 737 MAX aircraft, they won't have to … in the immediate term, we'll provide additional flexibility to ensure our customers can be easily re-accommodated if they prefer not to fly on the 737 MAX. And if their aircraft type ever changes to a 737 MAX, there is no end to the flexibility our customers will have," the airline said in a release. 
For customers who prefer not to fly on a 737 MAX, they can:
Rebook on the next available flight in the same cabin at no cost.

Cancel their trip completely and receive travel credits redeemable with American Airlines.

Change their itinerary within a 300-mile radius at no extra charge, but only if there is no alternative American Airlines flight available to get them to their destination.