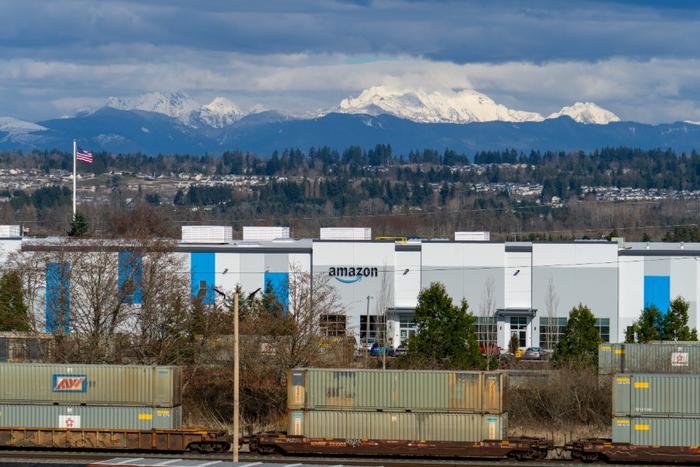 Amazon warehouse workers in Alabama will be allowed to vote soon on whether to unionize. If workers at the facility vote to form a union, it would be the first one at any of the company's warehouses in the U.S. 
The National Labor Relations Board recently ruled that workers at the Bessemer, Alabama Amazon warehouse could move forward with their intent to hold an election that could unionize around 1,500 full and part-time warehouse workers.
"We are administratively satisfied that the [union] has a sufficient showing of interest to move forward," Terry D. Combs, assistant to the regional director of the NLRB's Atlanta region.
The NLRB is set to hold a hearing on Friday to determine how and when to hold the unionization vote. 
Amazon pushing back
Amazon previously expressed opposition to unionization efforts, and it has largely been successful in other cases. In a statement about the current effort, the company said those who petitioned to hold the vote didn't represent "the majority of our employees' views." It also touted its competitive wages and benefits.
"On top of Amazon's industry-leading minimum $15 per hour wage, the company offers full-time employees comprehensive benefits including full medical, vision, and dental insurance as well as a 401(k) with 50 percent match starting on day one," the company said. 
"Amazon prioritizes the safety and health of its employees and has invested millions of dollars to provide a safe workplace. The company also offers up to 20 weeks of maternal and parental paid leave and innovative benefits such as Leave Share and Ramp Back, which give new parents flexibility to support their growing families."
Workers cite problematic conditions
The last time Amazon workers were close to joining a union happened in 2014, when a small group of workers voted 21 to 6 against having the International Association of Machinists and Aerospace Workers represent them.
The Alabama workers have said the company's safety measures are insufficient and workers are often saddled with work quotas that are difficult to meet. 
"Nineteen workers have died at Amazon facilities. We face outrageous work quotas that have left many with illnesses and lifetime injuries," the group says. "With a union contract, we can form a worker safety committee, and negotiate the highest safety standards and protocols for our workplace."