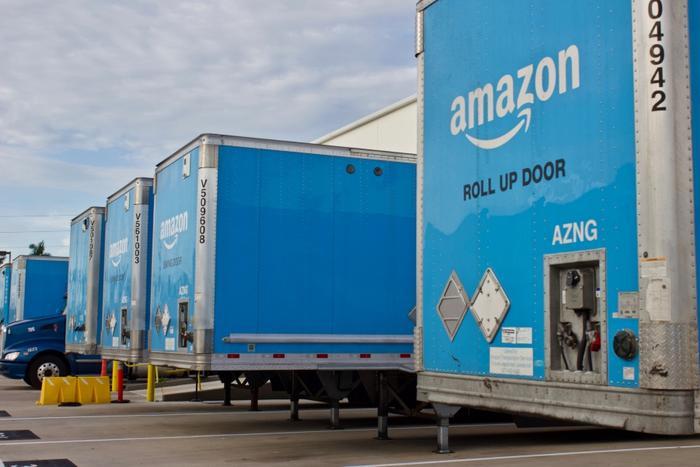 On paper, anyone can be a Tom, Dick, or Harry, but on-screen, the chances are slimmer that someone can pull off an impersonation. At least that's what Amazon is hoping for in a new test designed to authenticate third-party sellers and minimize its chances of getting bitten by a fraudster.
When the company started its campaign to validate candidates, its preference was meet potential applicants in person, but when COVID-19 looked like it wasn't going anywhere for a while, the company turned to video calls.  
Third-party business is Amazon's wellspring. A whopping 58 percent of its gross sales come from third-party sellers. In late 2019, the company made dramatic changes to its policies to try to curry these sellers' favor by making things fairer. 
"As we practice social distancing, we are testing a process that allows us to validate prospective sellers' identification via video conferencing," an Amazon spokesperson said in a statement, "This pilot allows us to connect one-on-one with prospective sellers while making it even more difficult for fraudsters to hide."
Hoping this change will do the trick
Amazon's caught the ire of a Wall Street Journal investigation in 2019 for its substandard scrutiny of third-party sellers.
"In practice, Amazon has increasingly evolved like a flea market. It exercises limited oversight over items listed by millions of third-party sellers, many of them anonymous, many in China, some offering scant information," the Journal wrote.
The result of Amazon's lax attitude toward that seller group was a scourge of mislabeled or banned products, counterfeit goods, and even some items that had been declared "unsafe" by federal agencies.
Amazon's new video authentication procedure is in beta in the U.S., U.K., China, and Japan. The natural, modern-day inclination would be to think that the process uses facial recognition. However, Amazon has decided to take a more personable route in trying to make the process as non-Big Brother-like as possible.
According to GeekWire's confirmation of the process, Amazon will use its Chime video-conferencing technology -- similar to Zoom or Skype -- to make the calls to applicants. Once online, an Amazon representative double-checks the prospective seller's ID to make sure it matches the person they're talking to on-screen, as well as the documents the seller has provided in the application. Amazon says that, so far, more than 1,000 prospective sellers have gone through the screening process.